THE PERFECT WEEKEND GETAWAY
⇷☓⇸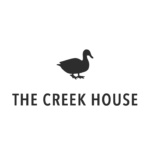 The Creek House is a beautiful modern holiday home and aptly named due it overshadowing a tranquil little stream that runs alongside it and home to little ducks and a dense vibrant green jungle of plants and wildlife.
It is quietly tucked away in Torbay, Auckland, which is on the wonderful East Coast of the North Shore, offering privacy and the perfect place for a weekend getaway. When you first walk into this beautiful home you are instantly blown away with high ceilings, huge spacious rooms and all the home comforts you could possibly need.
If you find yourself in Auckland, New Zealand then I would highly recommend booking a few nights at the Creek House.
Highlights
Ultimate privacy and tranquility
Very modern and well designed
Great for weekend getaways
Super spacious and clean
All the amenities you could want
Great location to local beaches and not far from the CBD
The Bedrooms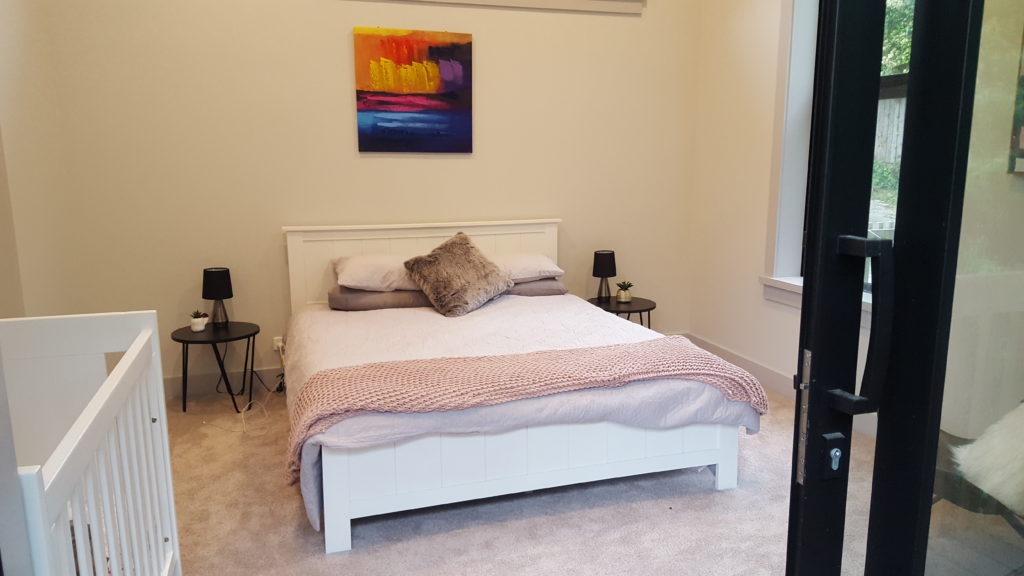 The Creek House has three large bedrooms which can sleep up to six people, one king bed, two queen beds and a large bay windows offering plenty of natural light as well soft linens, comfy pillows and warm duvets. Each room also comes with two large bath towels and two hand towels, bedside lamps, chairs and wardrobes to hang everything up.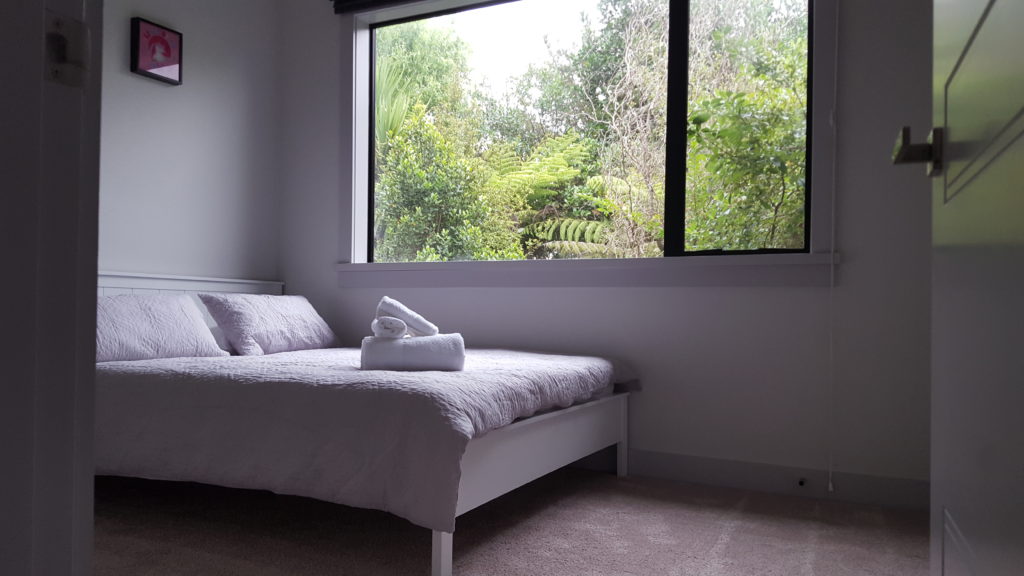 We opted to stay in the master bedroom for our stay which had the king size bed, its own en-suite bathroom that comes equipped with a lovely powerful shower, sink, toilet and toiletries. It also boasts a very large sliding patio door which leads out onto its own private balcony where you can sit and listen to the many birds and running water from the creek directly below. (A toddler crib is also available).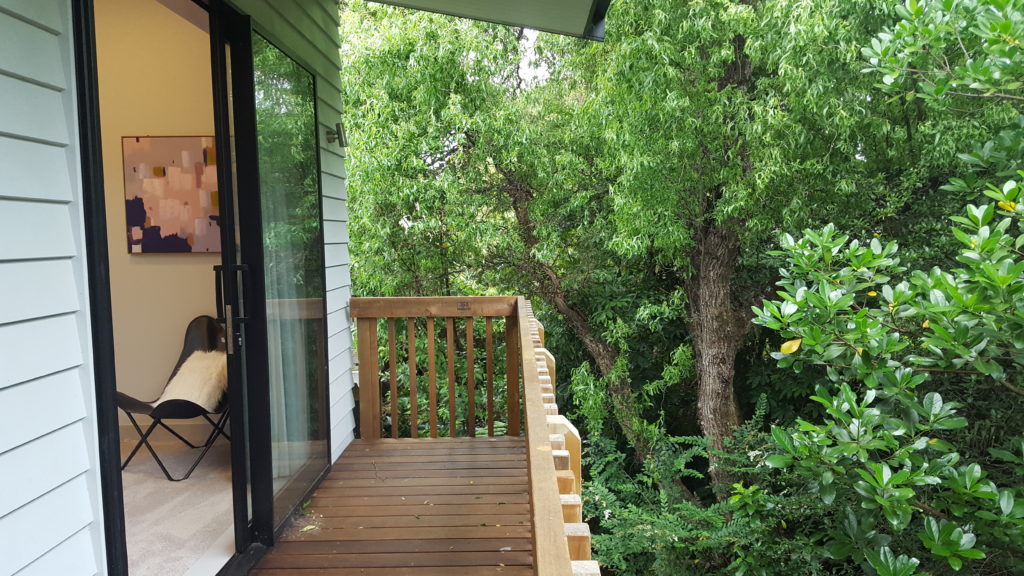 There is also a large bathroom located near the office space which the other bedrooms can share and has a deep bath for you to soak in as well as a shower, sink, toiletries, hairdryer, and seperate toilet.
To the view the rooms click here.
Activities
The Living Space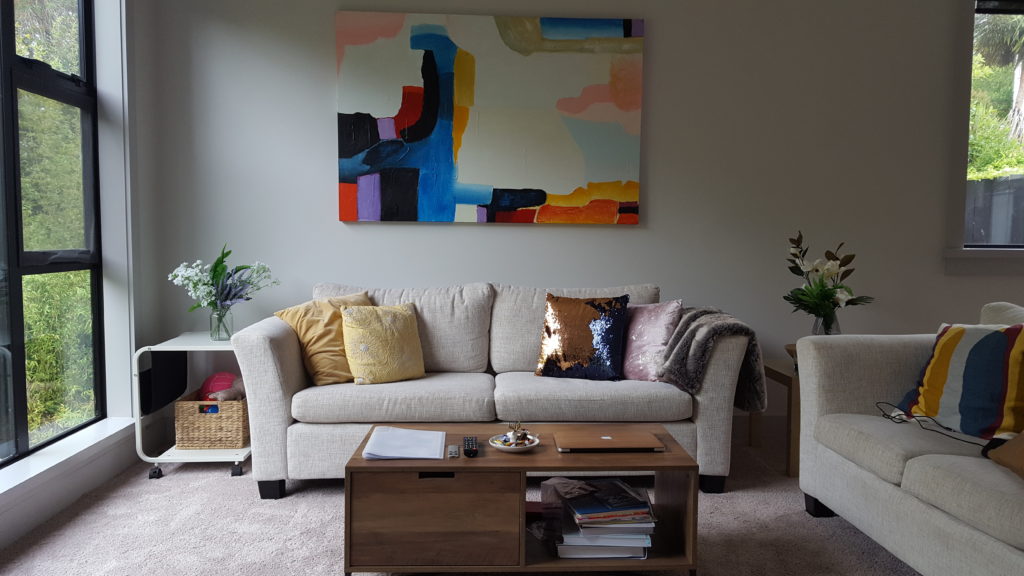 It is part of the open plan which includes the kitchen and dining area, but it is honestly huge! As you walk into the house you will first enter the kitchen which is fully stocked with everything you could possibly need should you wish to cook during your time there. This includes a hob stove, microwave, dishwasher, kettle, coffee maker, toaster, fridge, sink and oven.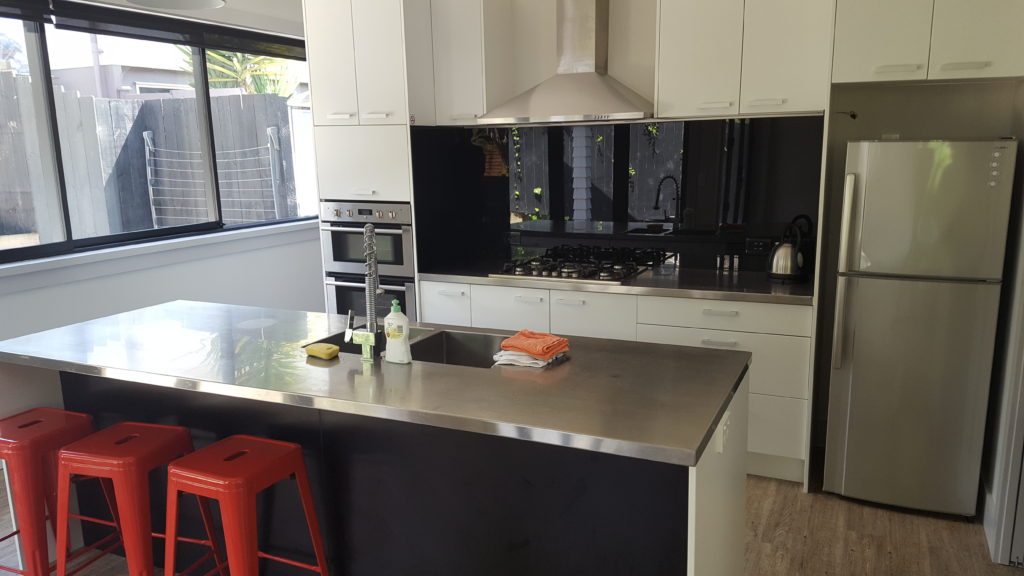 The dining area is located directed across with a large table that can easily 4-6 people and is perfect for large groups entertaining or setting up some epic board games for the evening. There is sufficient lighting which also has a dimmer mode and not to mention the sheer amount of big windows on every wall.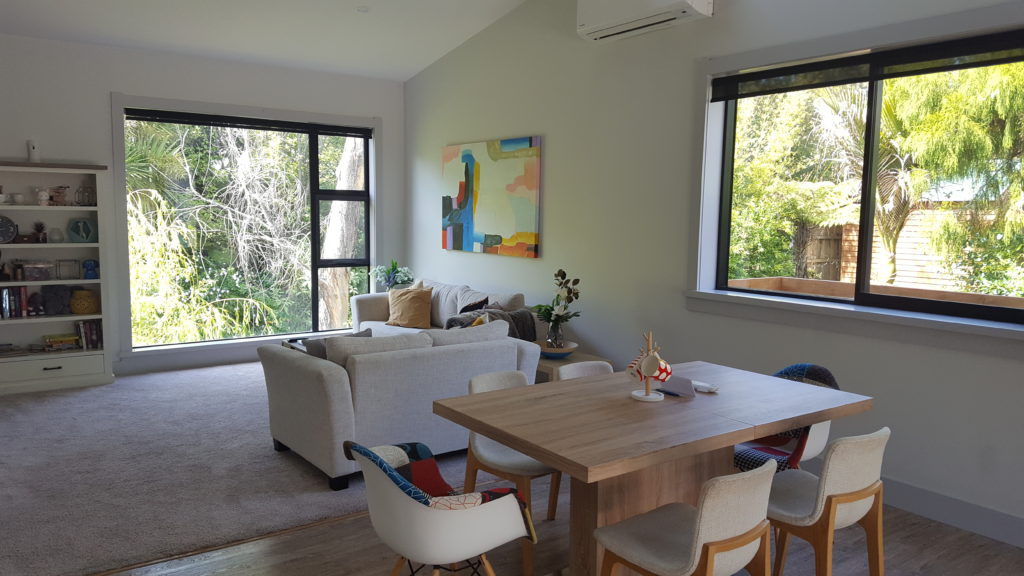 The living area is super comfortable with a large bay window dominating the most of space which looks out onto the tranquil creek and dense greenery outside. It comes equipped with two large sofas, a coffee table, 50 inch flat screen TV, Apple TV and plenty of books.
Office Space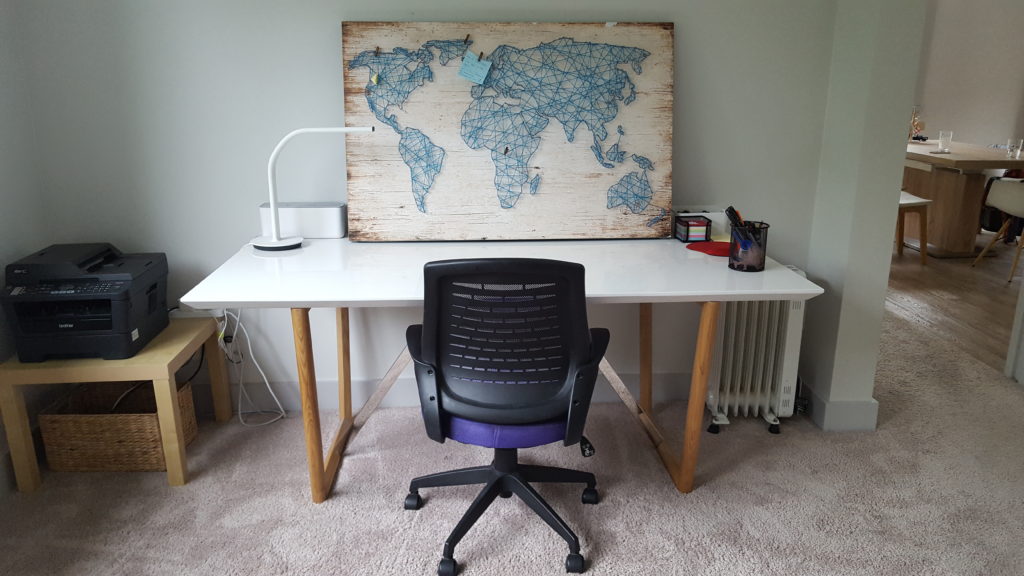 There is a moderately sized room, with a long desk should you wish for a work space that comes equipped with a printer, desk lamp, pens, highlighters and plug sockets. I can't stress how modern this home is and it literally has everything you can possibly think of for your needs.
The Garden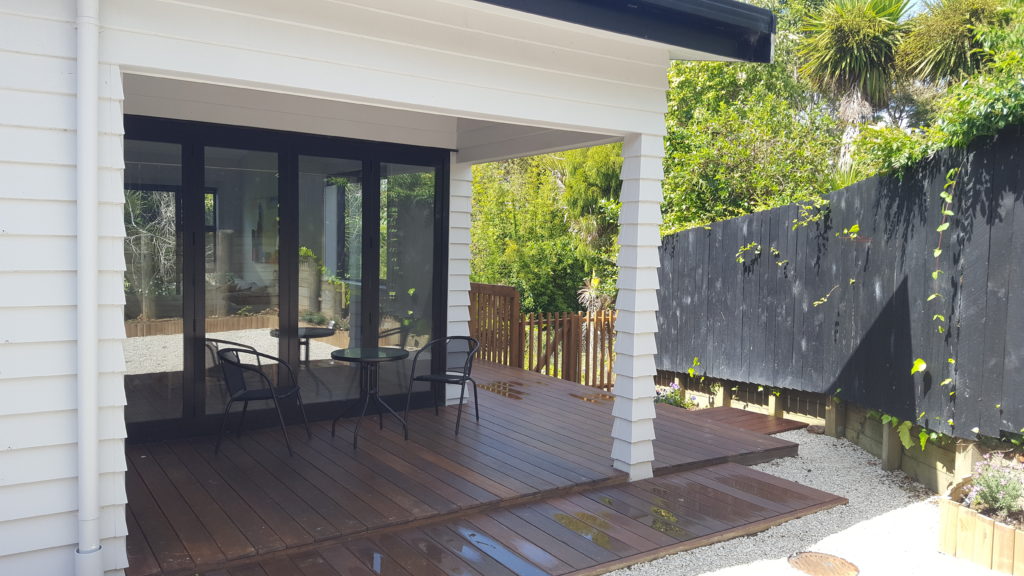 Dependant on the weather, the garden is large with decking, gravel and grass which wraps around the whole house and is privately enclosed for you to enjoy. There are chairs and table which are perfect to chill out on with some cold drinks and enjoy the sunshine.
The Local Area
It is in a great location and very close the popular Browns Bay beach (5 minutes drive) on North Shore, Auckland, an area that's green, peaceful, and friendly, the home is close to plenty of restaurants, shops, and cafes which are all roughly 10 minutes drive away.
If you wanted to head into Auckland CBD it is also just a 30 minute drive or 10 mins to Albany mall, 15 mins to Takapuna beach, 20 mins to Orewa beach, and 50 mins to Matakana wineries.
Where to eat
There are loads of places to eat in Torbay, although for our stay we ventured out a little further to Takapuna where we dined at Tok Tok – a delicious fusion asian cuisine and Tokyo Bay – some of the best Japanese I have ever had.
How to get there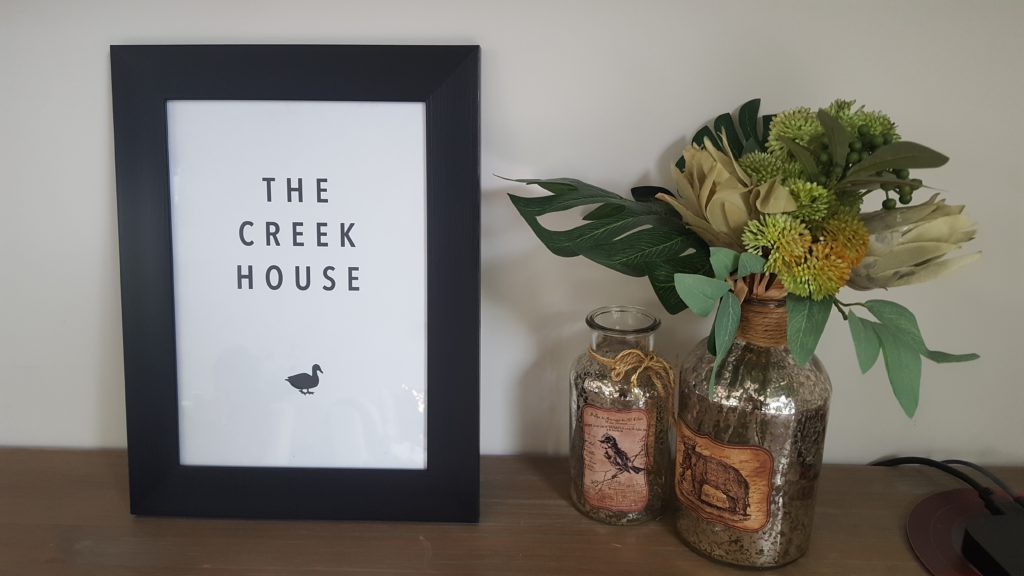 It is pretty easy to get to if you are heading there from central Auckland. Driving will only take you 20-30 minutes and you just have to look out for house number on a fence post which can be easily missed if you're not concentrating which turns off down a steep driveway and the house is at the very bottom on the end.
Head to the website for more information.
Or check out their social media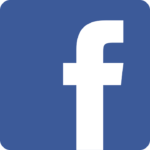 Prices
They vary depending on what time of year you go and how many are in your group – also note that it is for three nights minimum.
We stayed in November 2018 and for the home it would be $150 NZD per night (£75) per night.
Extras
Free parking
A large garage
Free excellent Wi-Fi
Air-Conditioning
Washing room
Fully equipped kitchen
Summary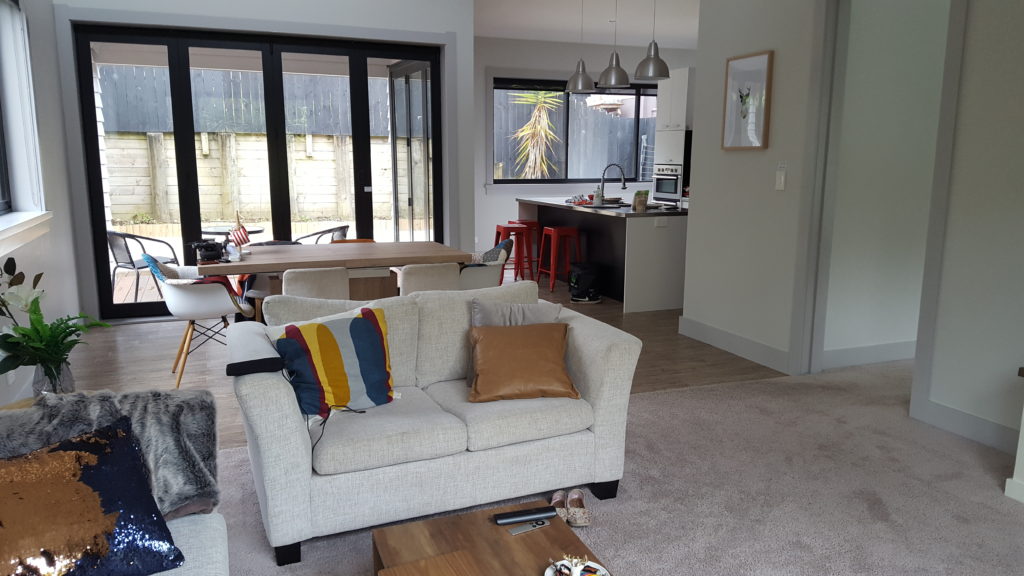 This is truly an oasis in the East Coast Bays and I am so glad that we chose to stay here for a few nights – its the ultimate private weekend getaway experience!
The rooms were spectacular, with high ceilings, comfortable beds, extremely clean living spaces, and chill out areas. We spent most of our time here exploring the local area, planning travel adventures, watching Netflix with homemade food and just enjoying each others company in a beautiful home.
You will definitely want to spend longer
Throw in the super fast Wi-Fi, large garden, relaxing bath to soak in and of the peaceful creek with its abundance of wildlife, you are definitely on to a winner!
If you are in Auckland and you want to have a unique homely weekend getaway experience, I would highly recommend The Creek House.
***Thank you to The Creek House for kindly sponsoring this post. All opinions are 100% honest & completely my own.