FIRST STEP EXPEDITIONS PERU
Home to one of the seven wonders of the world, alpacas, rich culture and delicious food. Peru has long been a tourist destination, and it continues to attract travellers from all walks of life, budgets and every corner of the globe. For many, Machu Picchu isn't simply a stop on a convoluted trip through the Americas – it is the reason to board a plane to Peru in the first place.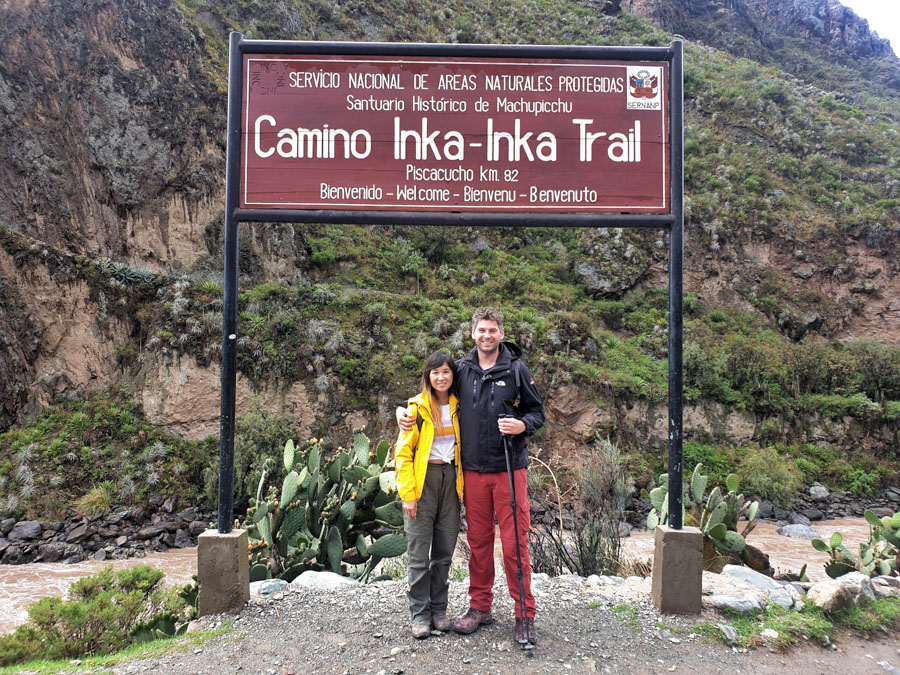 So, if you're planning a trip to experience Peru, then the tour company you choose makes all the difference. The size of the group, itinerary, service and amenities all come into play. My partner and I were guests of First Step Expeditions, and this is our review of our Four Day Classic Inca Trail.
Highlights
Superb organisation and itinerary
Knowledgeable and experienced guides
Insanely beautiful views of mountains
Alpaca's everywhere you look
A great hike all round
About First Step Expeditions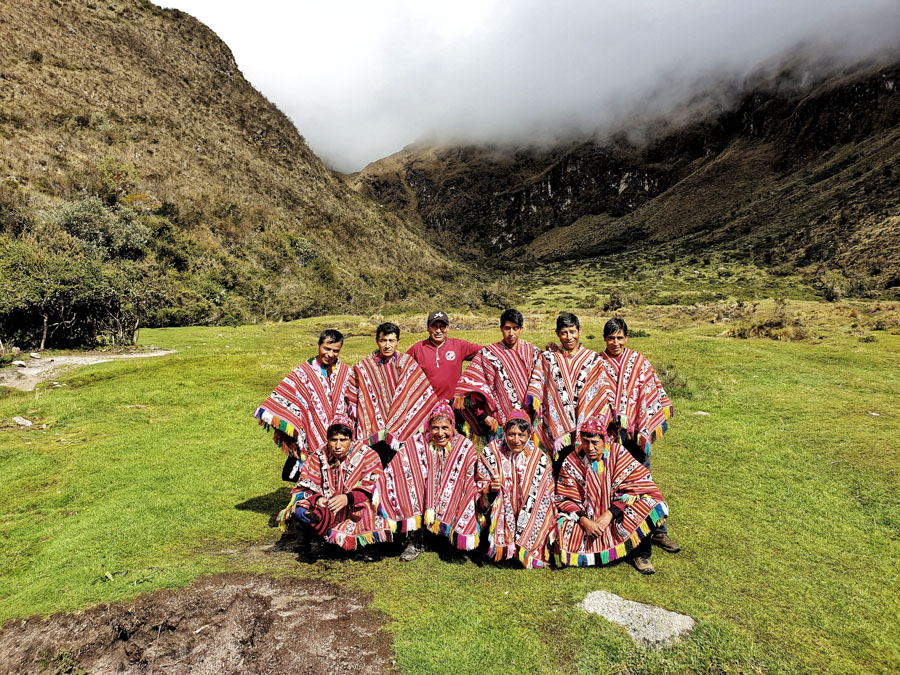 With over 15 years of guiding experience and travel planning, First Step Expeditions are a local company which provides numerous different exciting tours in and around Peru. Run by local Peruvian staff, they are more than able to help you get off the beaten path and have your own unique adventure where no tour is exactly the same.
While being a small company this has huge benefits for you as you will receive a one on one personalised service, both before and during your trip. Not only that but you will also get the best value for money too as everything is kept local and the costs are kept down compared to other larger companies.
Giving back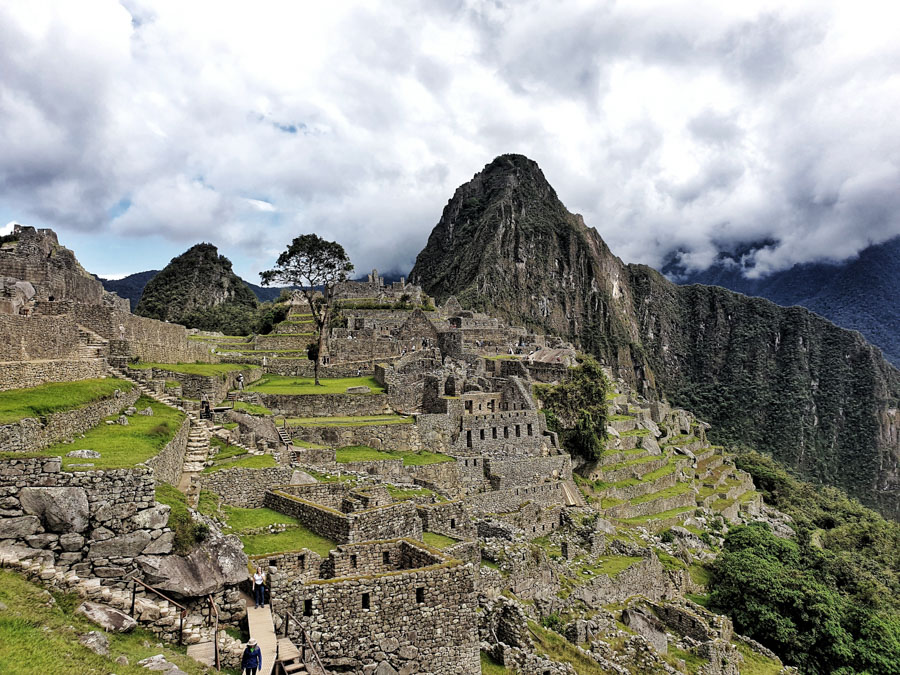 They employ locals for every tour, which include your guides, porters, kitchen staff, drivers and helpers helping them to earn a decent wage and support their families. You are then also welcome to leave gratuities as well for their very hard work – honestly these guys are super human.
Also, with every purchase, First Step Expeditions are also committed to making a donation to the local communities in and around Cusco every Christmas.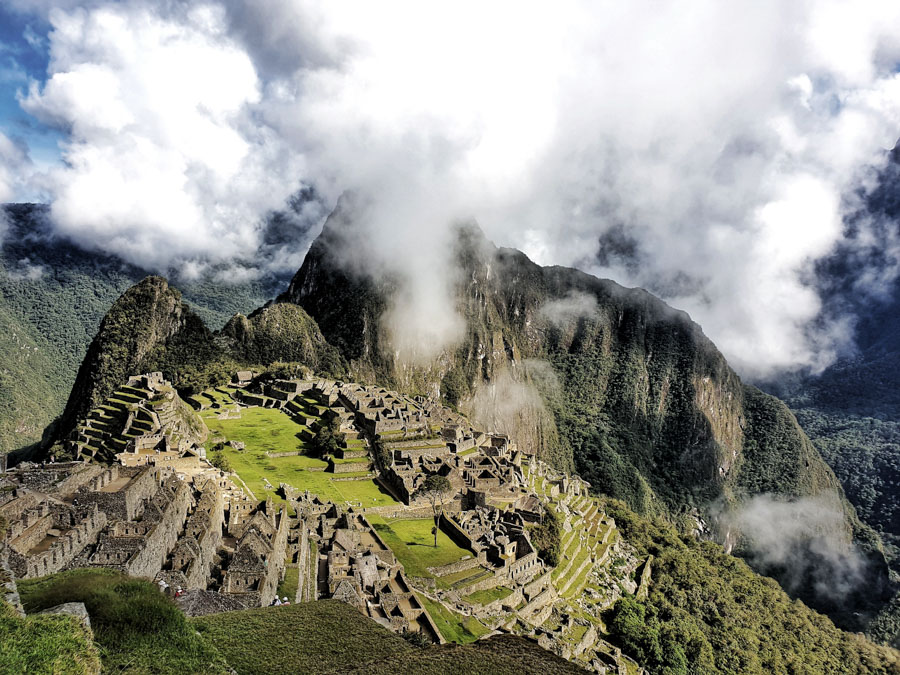 You will have seen countless pictures of the incredible ruins of Machu Picchu on Instagram and, if you're already in Cusco, its eye-catching rows of stone buildings, walls and mountains are a common sight all over the city's hostels and tour agencies.
Hiking the Inca Trail is an experience which should inspire excitement, invoke a little bit of fear, stoke jealousy amongst your friends, and stir a sense of wander in your soul.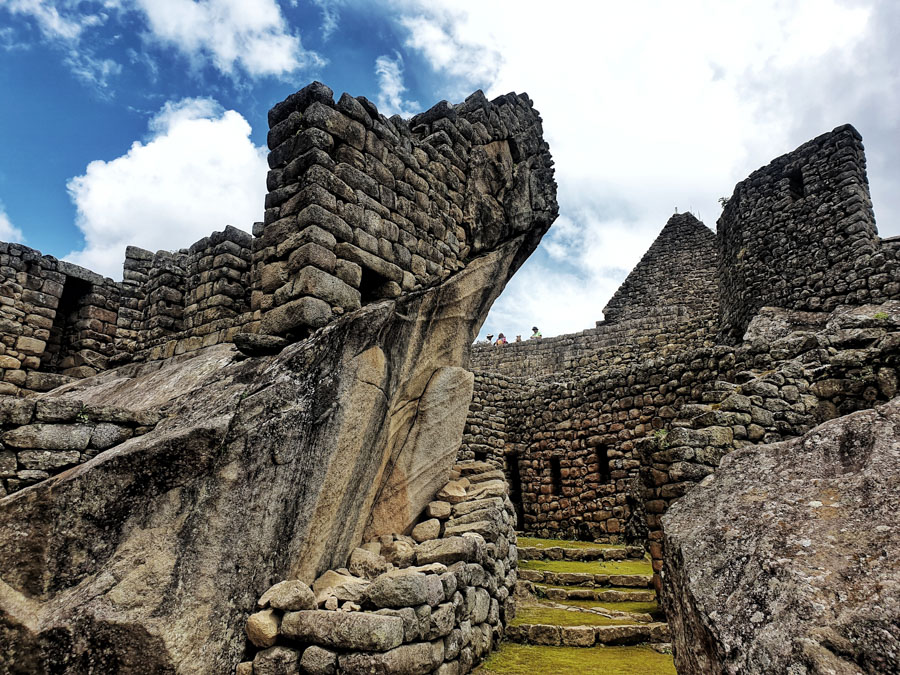 This is one of the most popular things to do in South America – and one of the world's most famous hikes – the Inca Trail is the sort of adventures for which we all dream of and hope to do in our lifetime.
The hike itself, which brings you along ancient narrow paths deep into the Peruvian countryside and high into the Andean mountains, is breathtakingly stunning; perfect Incan ruins, cloud forest, and majestic valley views laid out before you along the way to perhaps the greatest end-point of any multi-day hike on earth, the iconic Machu Picchu.
So what exactly is the Inca Trail?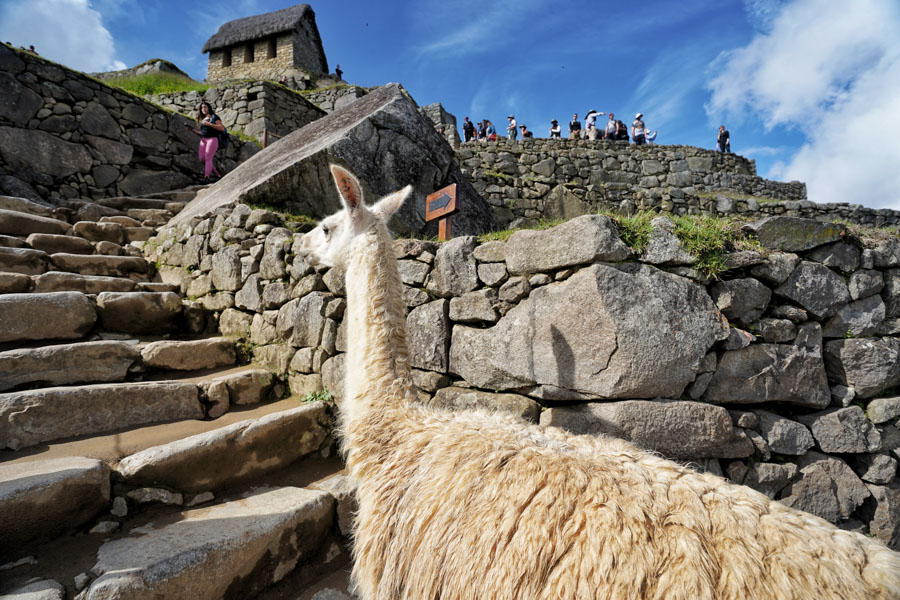 The classic Inca Trail hike is a moderately challenging four day, three-night hiking and camping adventure. This particular 43 kilometre (26.7 mile) stretch of trail connecting major Inca archaeological sites to Machu Picchu is the most unique and life changing thing you could ever do.
Over the last 10 years, this hike has become incredibly popular to the point that access to this trail is strictly limited and requires a ticket to be purchased roughly 6 months in advance. It is impossible to hike this trail without a licensed guide and the daily number of hikers allowed on the trail is limited to 500.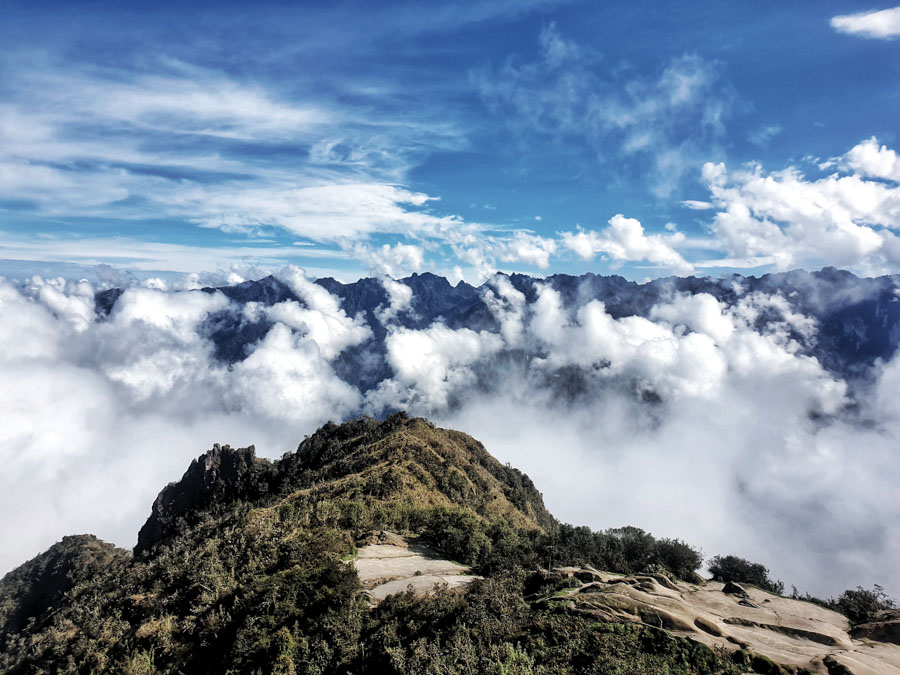 The Trail is Peru in a microcosm; lush green cloud forest alive with birds, Andean peaks and steep mountain passes, a landscape dotted with centuries old ruins, accessible only to those that follow this most famous pathway.
However, as truly beautiful as the hike may be, the real reason for its popularity lies at the very end of this four day adventure; passing through the Sun Gate for that first magical sighting of Machu Picchu in the distance. Only Inca Trail hikers can access the Gate at sunrise, and it is this crescendo, at one of the 'new seven wonders of the world' which makes this hike a feature on so many 'South America bucket lists'.
Why book with First Step Expeditions?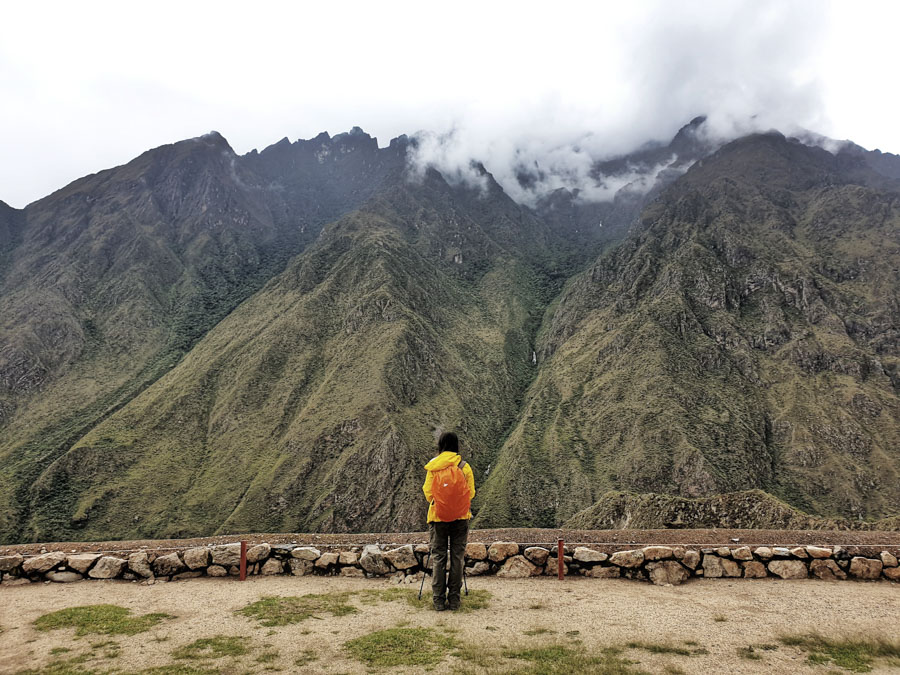 Since 2002, access to the Inca Trail has been limited to 500 people per day (roughly split between 200 tourists and 300 accompanying guides and porters), no matter the time of year. This means it is necessary for everyone to obtain permits in advance to do the hike.
Securing a permit is only possible with an approved tour provider, who buy these daily permits in advance. This means that – although many of Peru's best hikes, like the Colca Canyon, are possible to do independently – you can only do the Inca Trail with an approved tour company and spaces are capped.
Should I book in advance?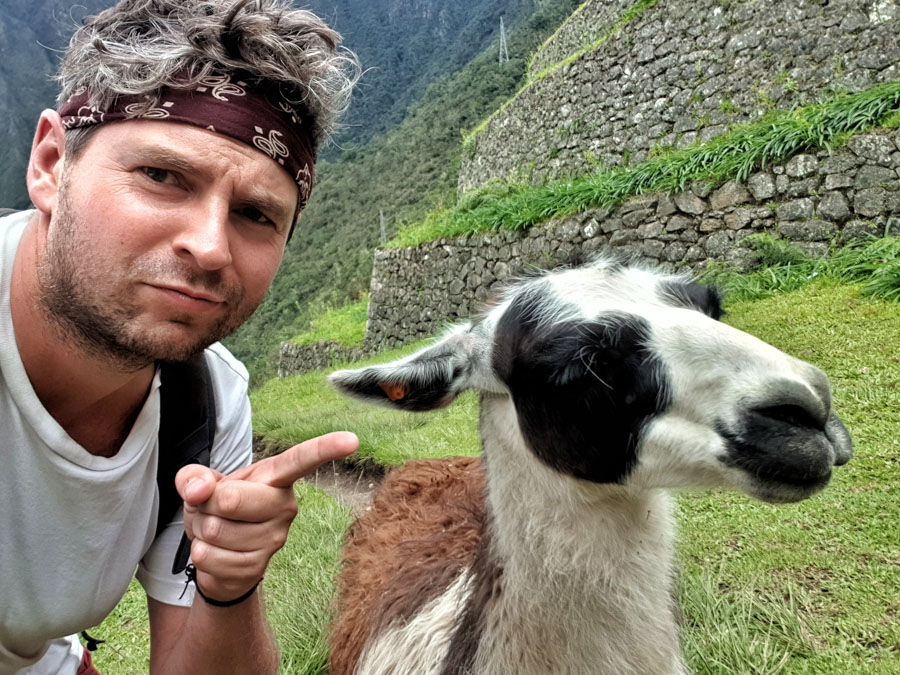 You most definitely should, to make sure you get a spot on the hike and especially if it is dry season (May – October). If however, you are thinking of going in the wet season (November – April) then you will have a bit more wiggle room but its best to do it ASAP.
Reading this and hoping for a last minute spot? It's is certainly possible to find one but your options on tour companies and dates will be severely limited.
The Itinerary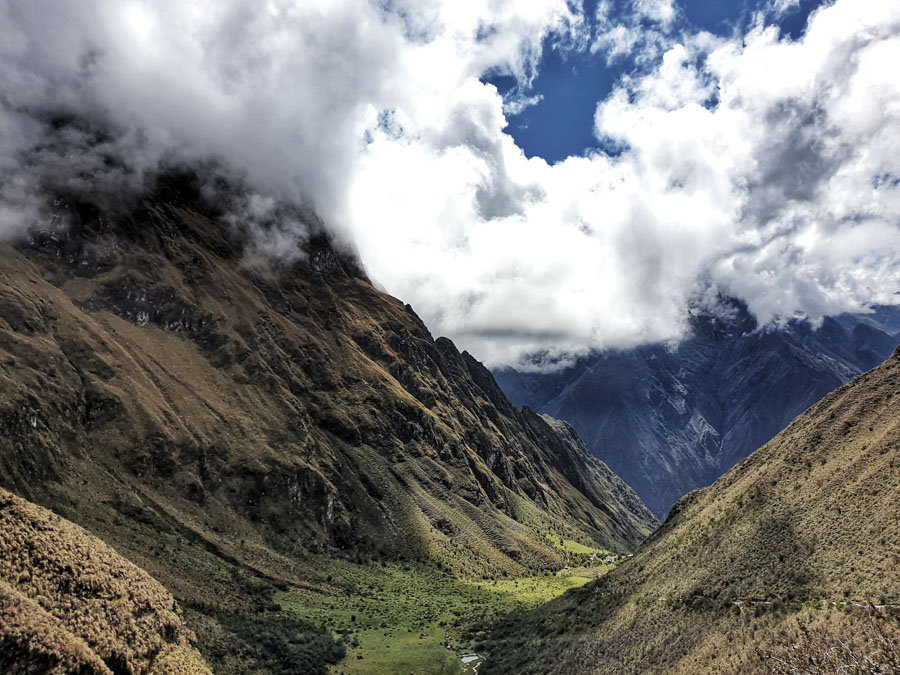 Day 1: CUSCO – AYAPATA
Distance | Approx. 6.8 miles/ 11 km
Elevation Gain | 350 metres
Difficulty | Moderate, with a steep tiring section towards the end.
They will drive from your hotel to the start of the Inca Trail at KM 82.
The first leg of the trek passes amazing scenery and a few Inca sites for 4 hours until you get to the lunch spot.
After lunch, a 2.5 hour climb takes you through 2 small communities to the campsite at Ayapata.
Day 2: AYAPATA – CHAQUICOCHA
Distance | Approx. 7.5 miles/ 12km
Elevation Gain | 1,115 metres
Difficulty | High, this is the hardest day of walking but after you reach DWP, it's mostly downhill.
After a hearty breakfast, you start the 4 hour hike to the appropriately named Dead Woman's Pass.
After spending some time here to rest, you will descend for 1 hour to lunch in the Pacaymayu Valley.
After lunch, you continue on for 3.5 hours up and down until you get to your campsite at Chaquicocha for dinner.
Day 3: CHAQUICOCHA – WIÑAY WAYNA
Distance | Approx. 9.6 miles/ 15.5km
Elevation Gain | Minus 1,000 metres
Difficulty | Moderate to a little difficult as there are several steep sections.
Today is the most impressive day of the trek. You will begin with an early breakfast before hiking for 2 hours along the Indiana Jones Path where you will begin to enter the jungle.
Towards the end of the path, you will begin to climb again to the Town in the Clouds – Phuyupatamarka.
From here, you will hike down the famous Inca stairs to your last campsite at Wiñay Wayna where you will have lunch.
You will have a guided tour of Wiñay Wayna before having free time to explore there until dinner.
Day 4: MACHU PICCHU – CUSCO
Distance | Approx. 3.1 miles/ 5 km
Elevation |2430 metres
Difficulty | You're almost at the end and Machu Picchu, seriously excited now!
Today, you will get up really early (around 3am) to enter the checkpoint of Machu Picchu as early as possible.
You will enter the city through the Sun Gate before descending into the citadel where your guide will give you a 2 hour walking tour.
You will have the option to spend some time on your own in the city or climb Huayna Picchu mountain if you have purchased a ticket in advance.
When you are done exploring, you will take the bus to Aguas Calientes before taking the train to Ollantaytambo where your van to Cusco will be waiting.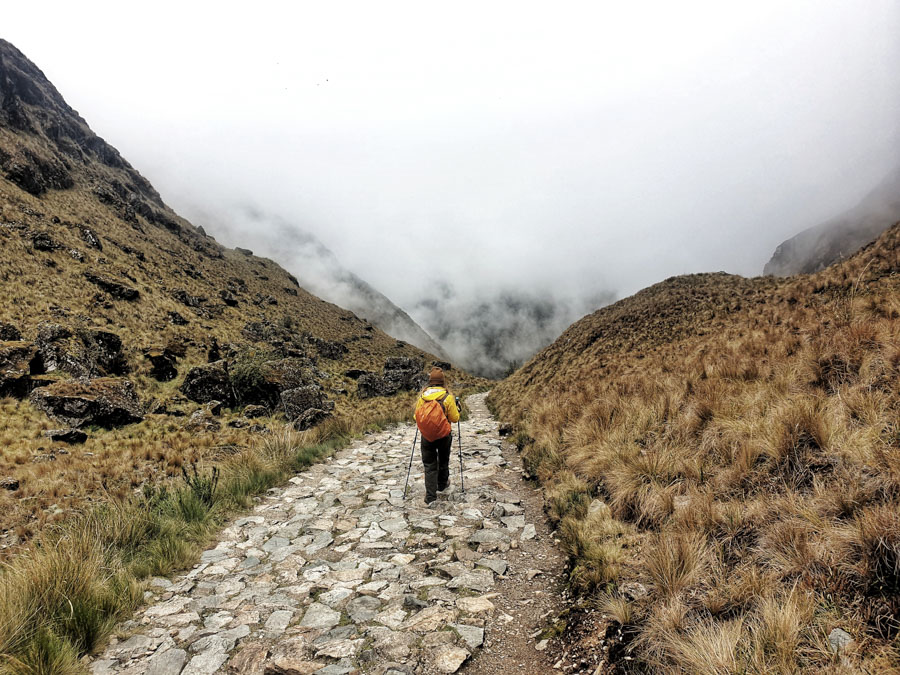 How difficult is the trail?
The Inca Trail is not as difficult or challenging as you may think, but every person's own hike experience will be very subjective based on your fitness, hiking experience, your group's approach, attitude, the weather conditions on the route, and a bunch of other factors. Day Two of the hike, which leads you from your campsite all the way up to the Dead Woman's Pass at 4,200 metres (13,776 ft) is widely regarded as the most difficult day of hiking – once you're passed that, you'll be laughing..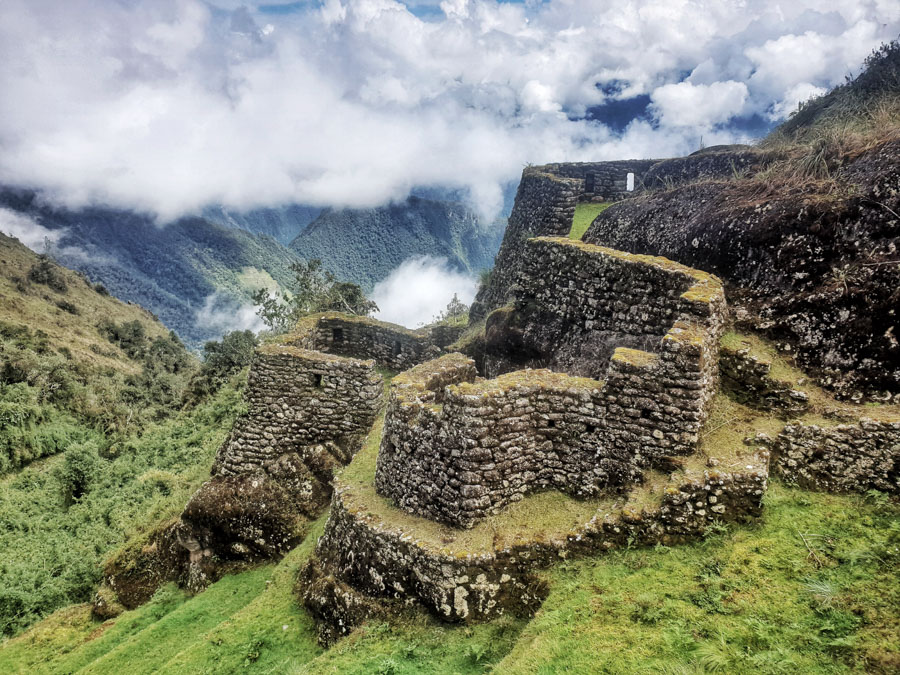 Personally, we found Day One slightly challenging and it wasn't until we got into the groove of it that we really found our stride and were relieved to reach the first campsite. Day Two however, was extremely difficult on the climbs and especially because you have to summit not once but twice in the same day which we have never had to do before.
The rest of the hike was downhill (literally and figuratively) after that which we found a lot easier and was at the right level of satisfyingly challenging.
The Group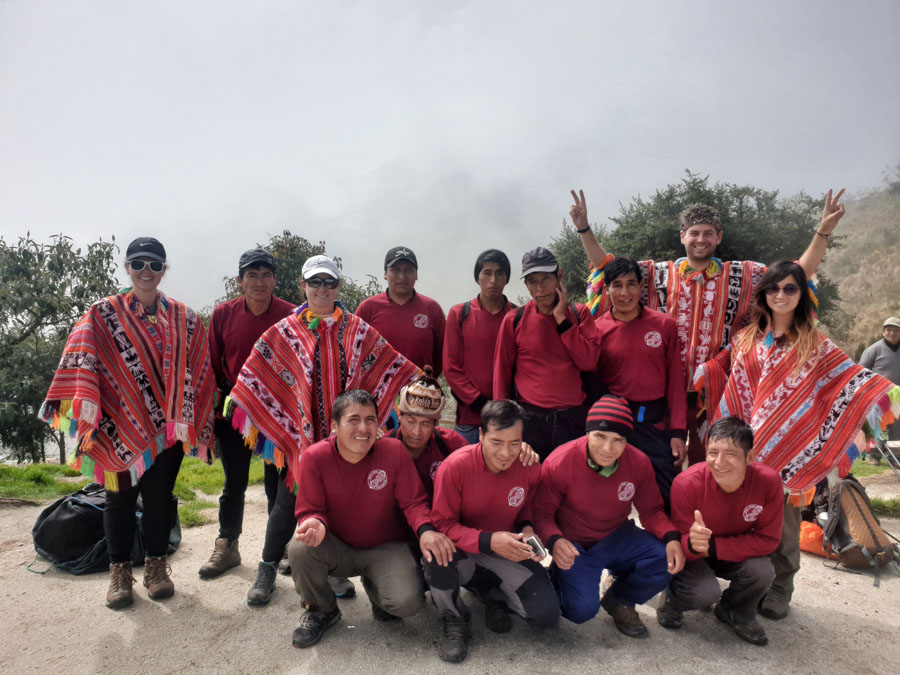 Our own Inca Trail group was actually quite small with only my partner and I and two other lovely American girls from Kansas who were only slightly older than us. While our fitness levels varied, our guide was quite happy to let us go on ahead of the girls as we had a faster pace with one or two checkpoints where he would check we are OK before letting us go off again.
You will also have your own personal team of porters who carry all of the camp gear which includes tents, kitchen gear, and other essentials that you need at each campsite. On the trail you will see them speeding past you at super human paces. They will also take a 7kg bag for you of personal belongings.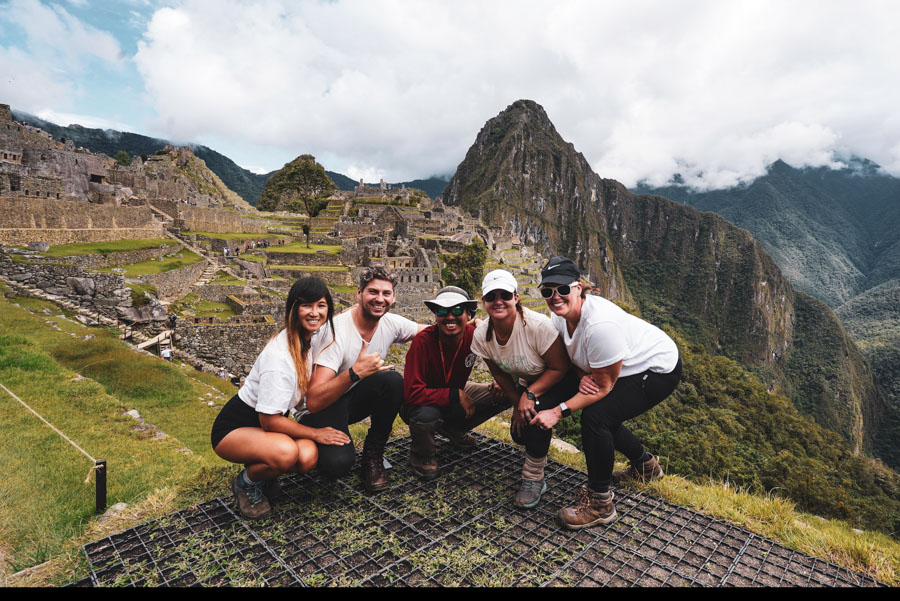 The Inca Trail is not about finishing each day as quickly as possible; our group for example were one of the sloggers ones but it was fantastic because we got to savour the route, rather than trying to set a record pace (currently 3 hours 23 minutes by a porter). There's even a marathon!
Getting to Machu Picchu on Day 4
A common misconception about the Inca Trail is that it will allow you to be amongst the first people into Machu Picchu – this simply isn't true as it's much easier to get through its gates just after opening if you stay in Aguas Calientes the night before and hike or take the bus up. (How I wished we had done that sometimes on the hardest parts of the hike, but never really would have done).
Instead, you're treated to an entry at the Sun Gate just after sunrise (around 6-7 a.m.) and then a wonderful descent down to an uncrowded Machu Picchu with special views of it all the way.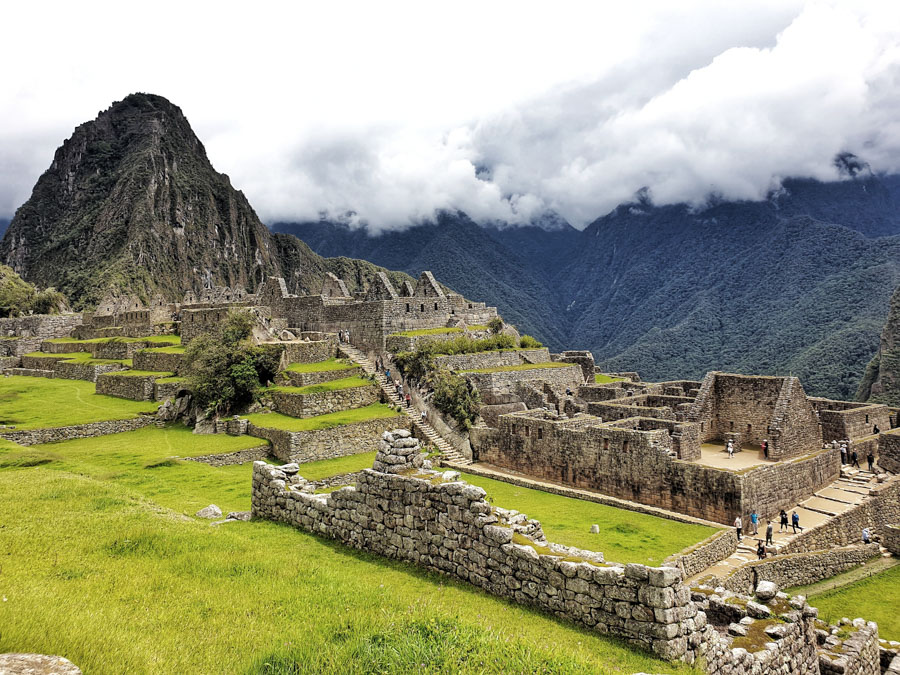 Prepare for the altitude
Many of the most popular places in Peru, such as Cusco and Arequipa, are at high altitude; this means that for anyone planning a trip to Peru understanding altitude sickness (and how to avoid it) is incredibly important. In fact, not approaching altitude correctly is one of the biggest mistakes of travellers in South America.
If you have just arrived in Peru or have travelled directly from Lima to Cusco the day before, then your body will not be used to these conditions (namely the thin air and lack of oxygen this high up) and you will struggle a lot.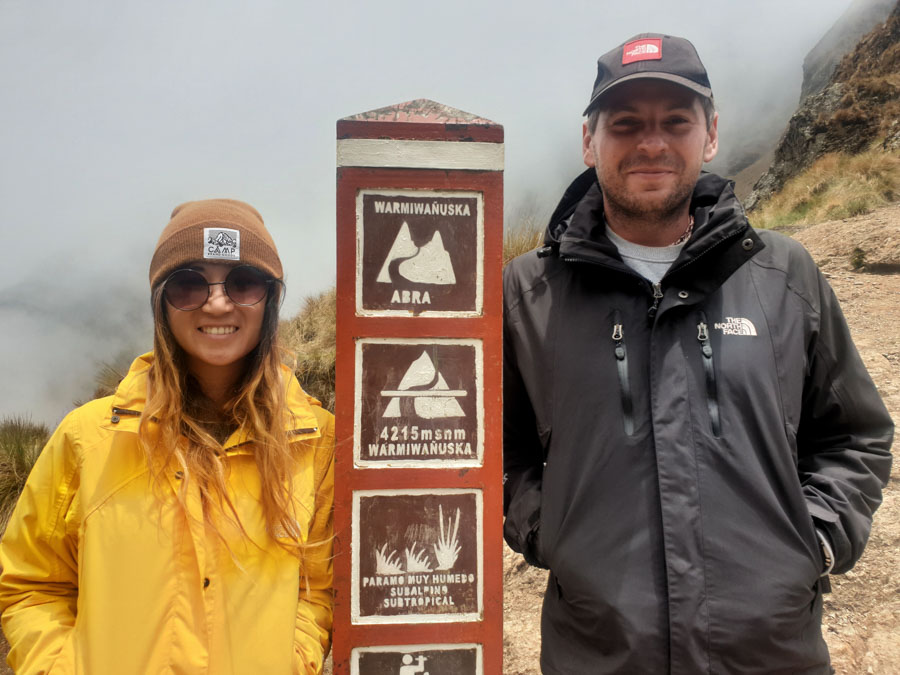 The best advice I can give is that you arrive in Cusco at lease 3-4 days before any tour so you can adjust to the altitude and not be completely ruined when you want to see these world wonders. I would also suggest having Coca Tea, Coca sweets/chocolate, purchasing a small Oxygen canister and staying very hydrated.
Whats the campsite & facilities like?
Yep that's right – campsite! If you are expecting to stay at lovely hotels or even guesthouses then you are sorely mistaken as there is none of that on the trail I'm afraid. Your only available accommodation comes in the form of a tent and a sleeping bag in the middle of nature.
The tents are all two-person, meaning you will either be sharing with a friend/other half, or a randomly assigned member of the same sex. The porters carry all the tents along the Trail, including your sleeping bag and mat in the 7kg duffel bag allowance.
The porters were responsible for setting up the tents each afternoon before you get near camp, and for taking them down and packing up in the morning.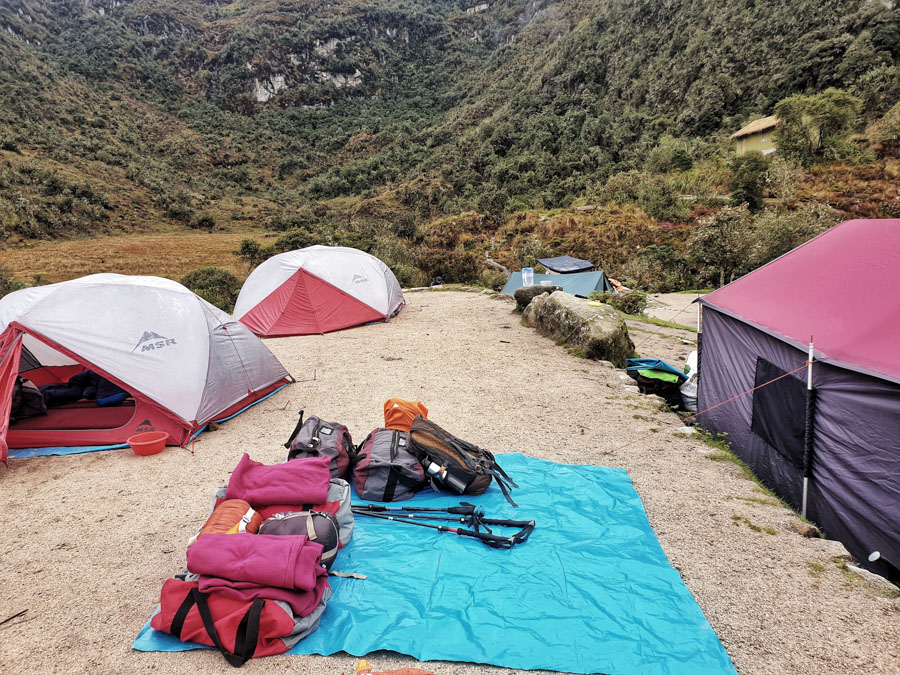 Each campsite has toilet facilities available, but these are often rudimentary squat toilets and with campsites being so remote and over-subscribed, cleanliness understandably isn't the highest.
Make sure to bring your own toilet paper and hand-sanitiser, and just hold your nose when you need to go. On the first two days of the Trail, there are also local people who have set up toilets for trekkers (charging 1 SOL) or just have a sneaky nature wee.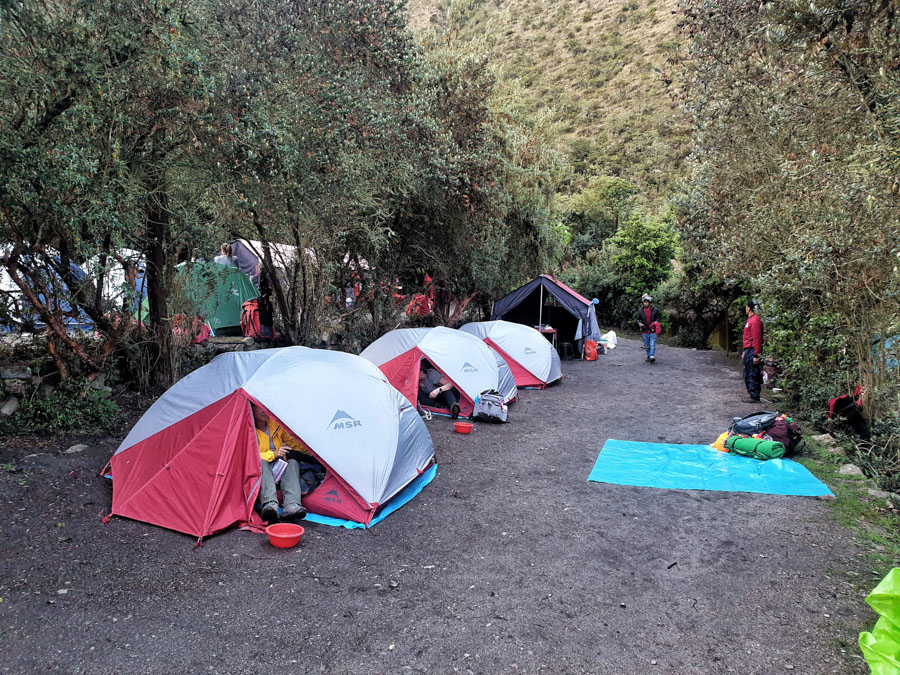 In terms of showers there are some provided on the 2nd and 3rd day, however, these are extremely cold and many people opted not to have one. One of the American girls gave in on the 2nd day and braved it, my partner held out till the 3rd day and me? Well I just had a trusty wet wipe shower every day.
What should I bring with me?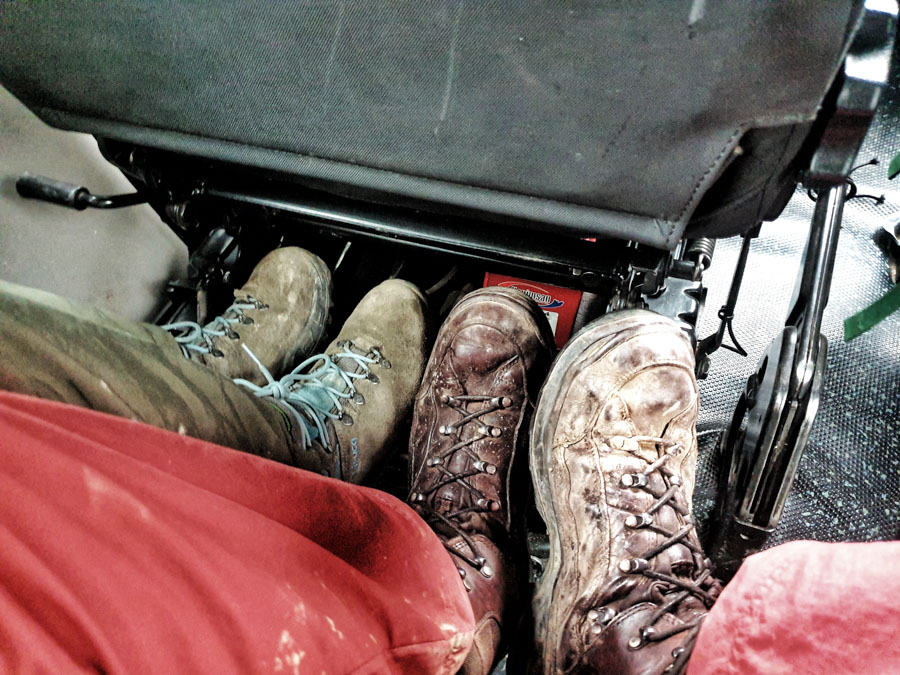 This is extremely important to note as you will pretty much be in the wilderness for 4 days and you will need to make sure to have everything you need. For my partner and I, the most important pieces were:
Your Passport! This is very important.
Broken in walking boots (we hired ours in Cusco)
Walking trousers (preferably waterproof)
Thick socks
A warm waterproof jacket
A warm hat or baseball cap
Sunglasses (which I stupidly forgot)
Suncream (you're super close to the sun here)
Jumper, tops and jeans for the evening
Biodegradable wipes, hand sanitiser, toilet paper
A sturdy water bottle or two each
Camera, batteries, and case
Powerbank to keep everything charged
Walking sticks (for hire )
Personal first aid kit
Food and Drinks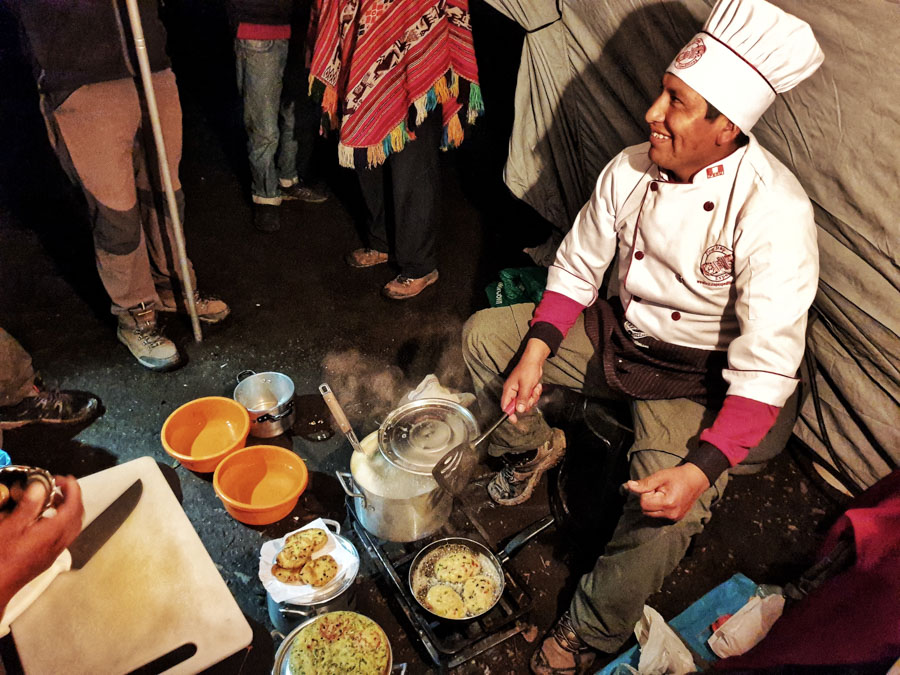 Food
The biggest surprise for us both on the Trail was just how incredible the food provided was every single day. With First Step Expeditions, our chefs Carmello (who is a culinary genius) are included as part of the support staff, and the unanimous opinion of our group was that he performed absolute miracles.
All food, apart from snacks along the way (bring your own), is included in the up-front tour price – and you won't have to lift a finger to prepare it or wash up. Instead, around a table in a make-shift tent dining room, we were treated to three-course lunches and dinners and a decent breakfast. Amazingly, no meal was the same as the last.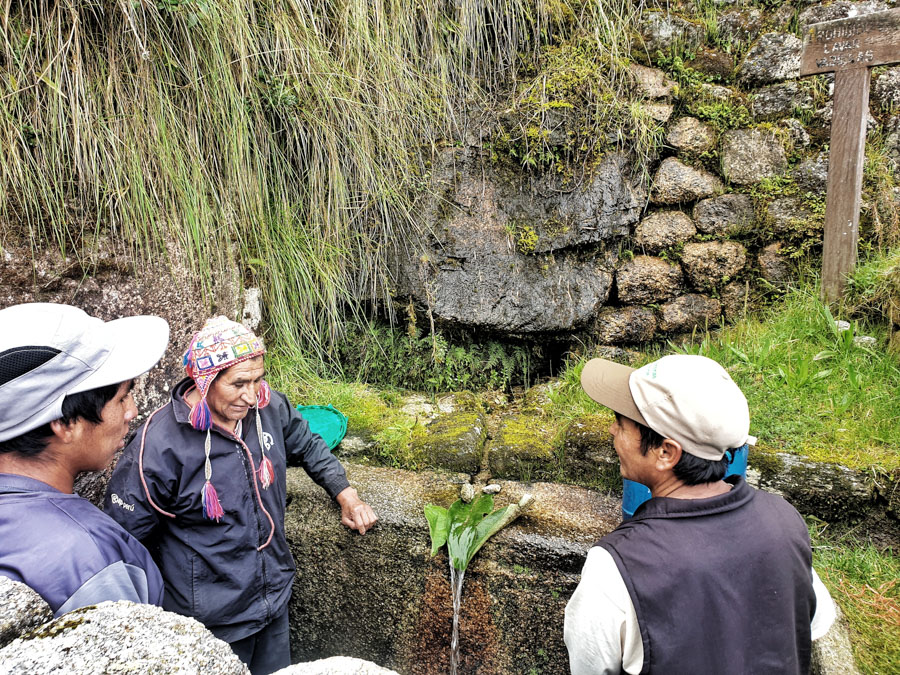 Water
They provide you with purified, safe-to-drink water at camp each night and morning; this in addition to drinks purchased in advance and along the way (and those endless cups of tea & hot chocolate at camp) should be sufficient to keep you well hydrated.
Is there WI-Fi?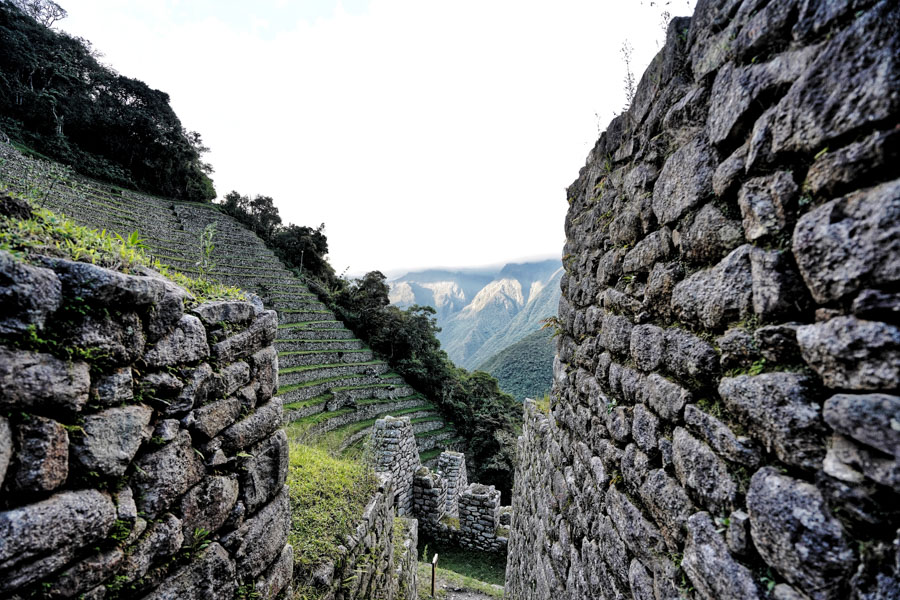 Nope, and this is one of the best things about the hike.
Instead, you and your group will spend the days and evenings chatting and getting to know each other without the draw of social media and emails. Your last chance to use the internet or have a reliable phone signal will be in Ollantaytambo, and your first opportunity will be outside Machu Picchu or in Aguas Calientes.
Contact First Step Expeditions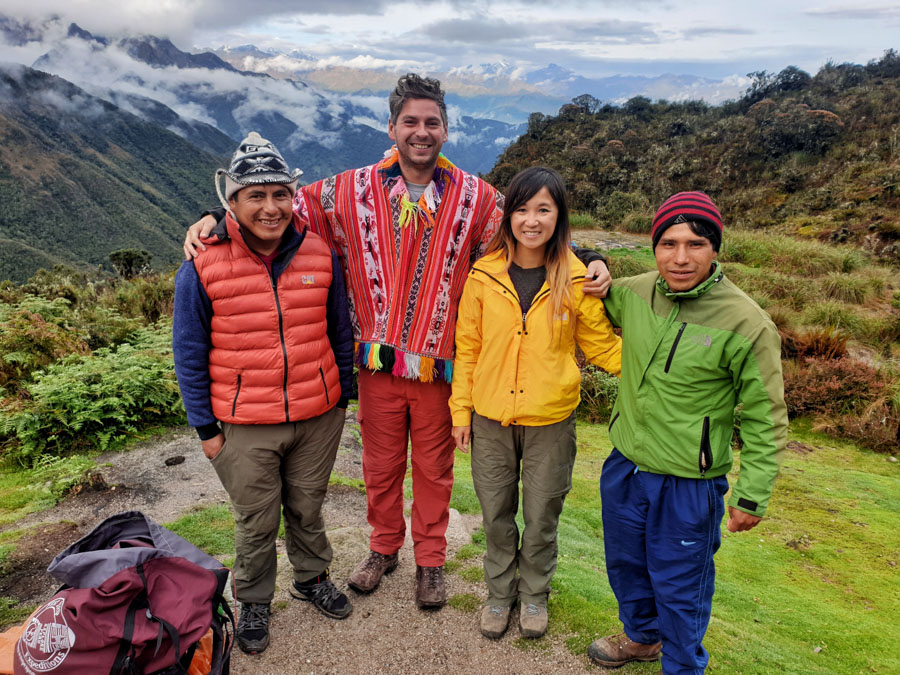 Email: [email protected]
Tel: Peru: +51 984 975 606 or US: 202-236-6063
Website: https://firststepexpeditions.com
Facebook: FirstStepExpeditions
Instagram: Firststepexpeditions
Prices
We went in November 2019 and for our 4 Day Classic Inca Trail Hike it would cost $700 USD (£530) per person.
This includes: English speaking guide, all transportation, entrance and permit fees, tents, sleeping mat, porters, meals on hike and water.
It doesn't include: walking sticks ($12 additional fee), travel insurance and gratuity.
Summary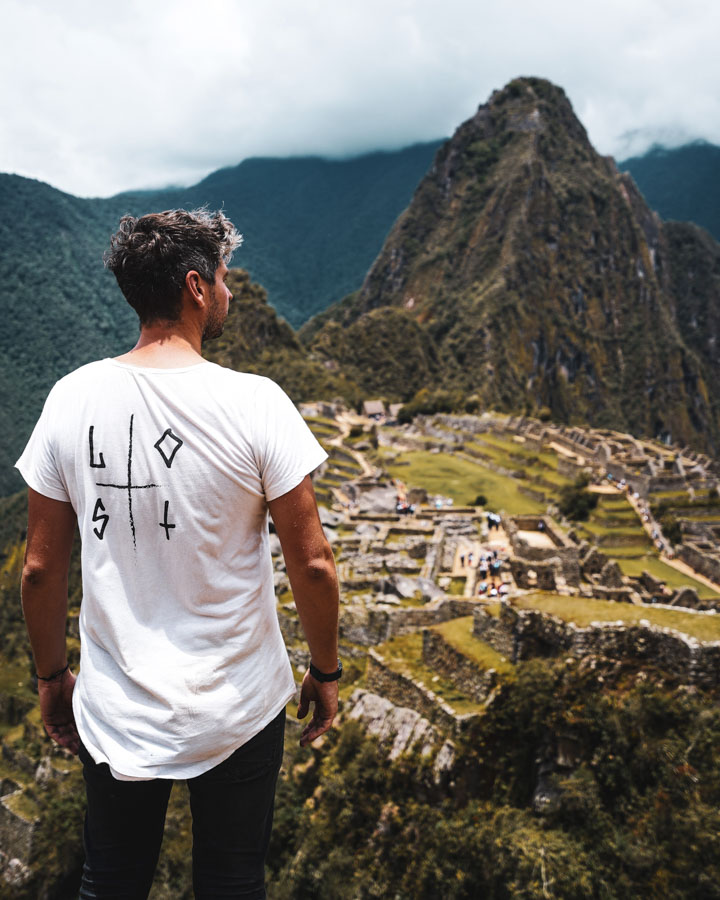 This Inca Trail really ticked all of the boxes and it is the perfect way to explore Peru and the grand finale that is Machu Picchu. I am so glad that we chose to hike with First Step Expeditions – it's a unique company with everything you could need.
We experienced a once in a life time journey through the mountains to what I believe to be the best world wonder and it's a memory I will keep forever. The four day itinerary was perfect for us to fully explore and really immerse ourselves with nature and the wildlife. The guides are also so friendly; they can honestly not do enough for you to make your visit that little bit more memorable than what it already is.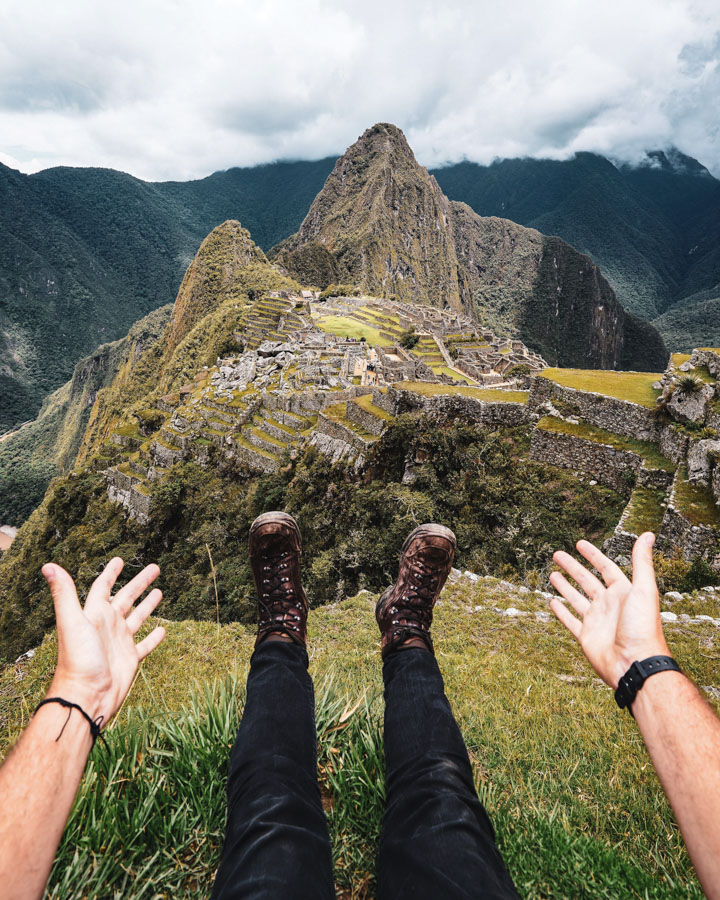 If you want to visit Machu Picchu or any other tours in Peru, I would highly recommend First Step Expeditions. You will honestly feel like you're in a different world.
Click here to book your Four Day Tour
If you've made it to the end of the post, then congratulations! We also truly hope that most of your questions about the Inca Trail hike have now been answered and you are in the best position possible for your upcoming Peruvian adventure. If there are any updates or questions, feel free to let us know in the comments below!
***Thank you to First Step Expeditions for kindly sponsoring this post. All opinions are 100% honest & completely my own.