FIRST STEP EXPEDITIONS PERU
When you think of Peru, you instantly think of Alpaca's, delicious Peruvian cuisine and of course the famous world wonder that is Machu Picchu. What most people don't realise is that it is also home to the beautiful Rainbow Mountain which is taking social media by storm.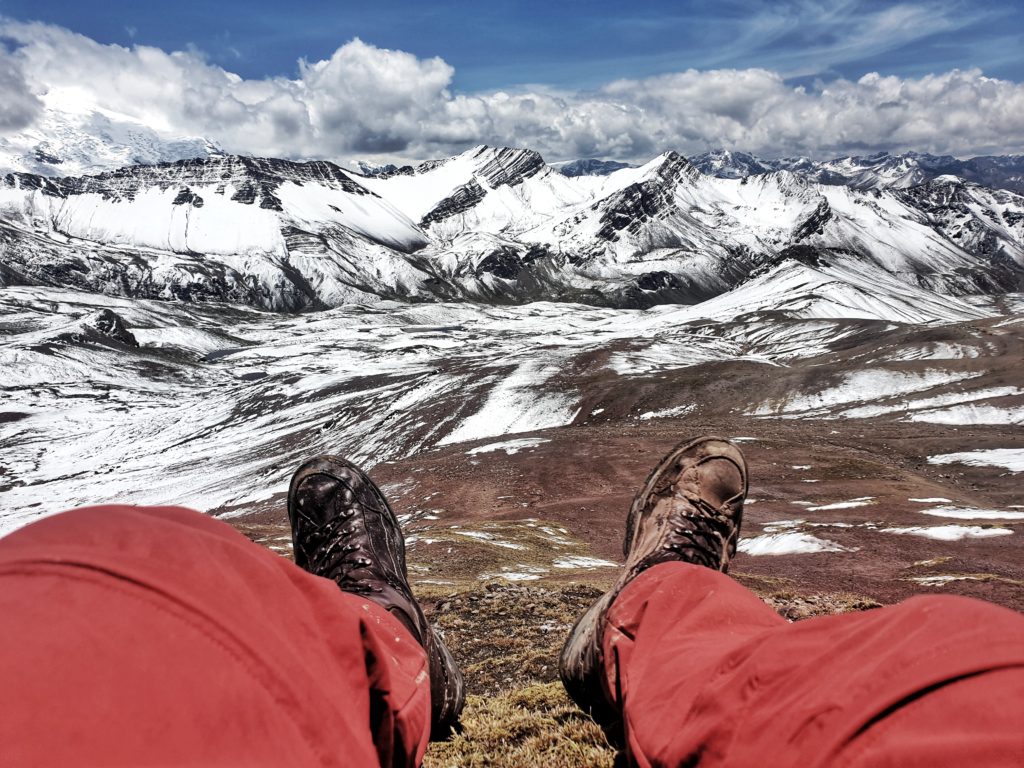 So, if you're planning a trip to experience Peru, then the tour company you choose makes all the difference. The size of the group, itinerary, service and amenities all come into play. My partner and I were guests of First Step Expeditions, and this is our review of our one day hike.
Highlights
Superb organisation and itinerary
Knowledgeable and experienced guides
Insanely beautiful views of mountains
Alpaca's everywhere you look
A great hike all round
About First Step Expeditions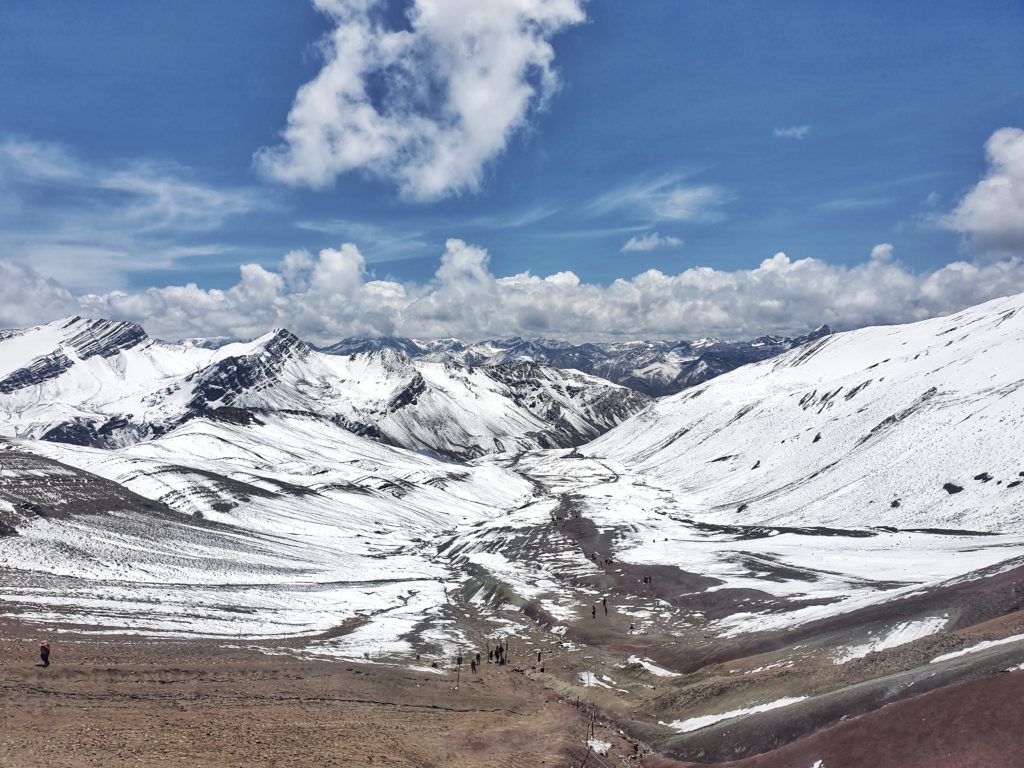 With over 15 years of guiding experience and travel planning, First Step Expeditions are a local company which provides numerous different exciting tours in and around Peru. Run by local Peruvian staff, they are more than able to help you get off the beaten path and have your own unique adventure where no tour is exactly the same.
While being a small company this has huge benefits for you as you will receive a one on one personalised service, both before and during your trip. Not only that but you will also get the best value for money too as everything is kept local and the costs are kept down compared to other larger companies.
Giving back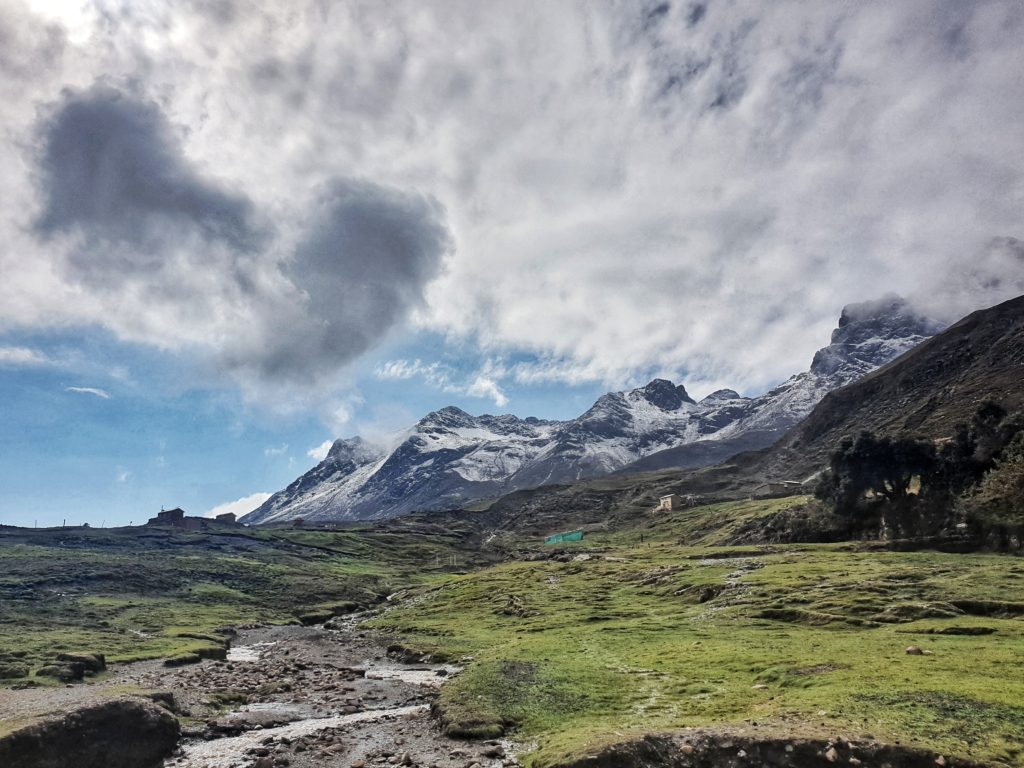 They employ locals for every tour, which include your guides, porters, kitchen staff, drivers and helpers helping them to earn a decent wage and support their families. You are then also welcome to leave gratuities as well for their very hard work – honestly these guys are super human.
Also, with every purchase, First Step Expeditions are also committed to making a donation to the local communities in and around Cusco every Christmas.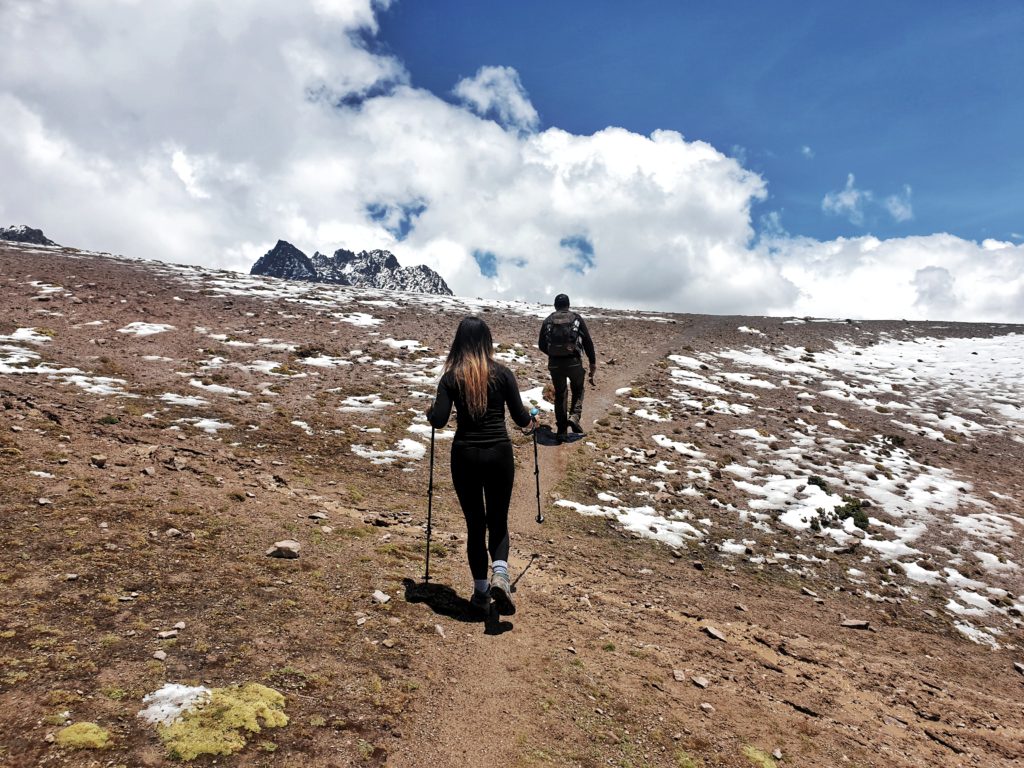 You will have seen countless pictures of Rainbow Mountain on Instagram and, if you're already in Cusco, its eye-catching rows of red, yellow, and orange will now be a common sight all over the city's hostels and tour agencies.
Also known as Vinicunca, Winikunka, Montaña de Siete Colores, and Montaña de Colores – it has blown up in popularity in the last few years and is arguably now well on its way to becoming the second most visited attraction in the Peru after Machu Picchu.
Where did it come from?
It wasn't really known about at all until around 2015 when it was discovered by a local looking for a escaped alpaca and he stumbled across the hidden mountain.
The mountain had, of course, always existed but its most famous feature was hidden for centuries under thick layers of Andean snow and ice. And then, most likely due to climate change, it gradually melted away.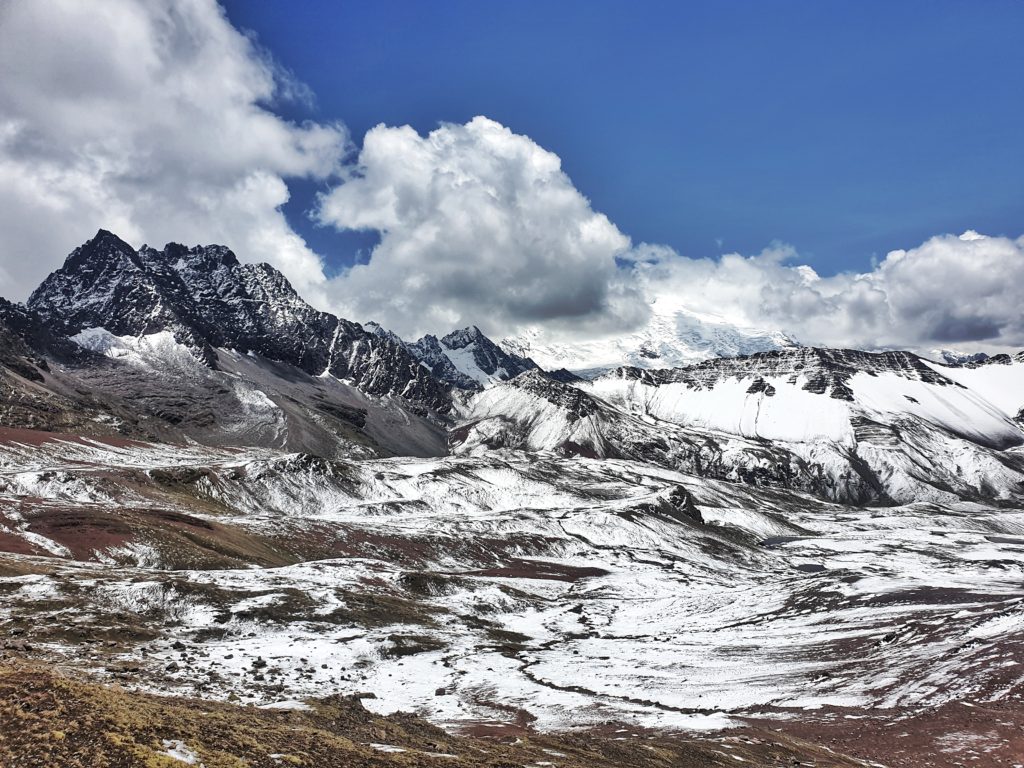 Its famous striped colours, vibrant in the sunshine, are largely due to weathering and mineral deposits and when you see them in person are utterly breathtaking.
Sometimes, quite literally as well as the altitude is a staggering 5,200 metres above sea level and the air as you can imagine is pretty thin up there.
Prepare for the altitude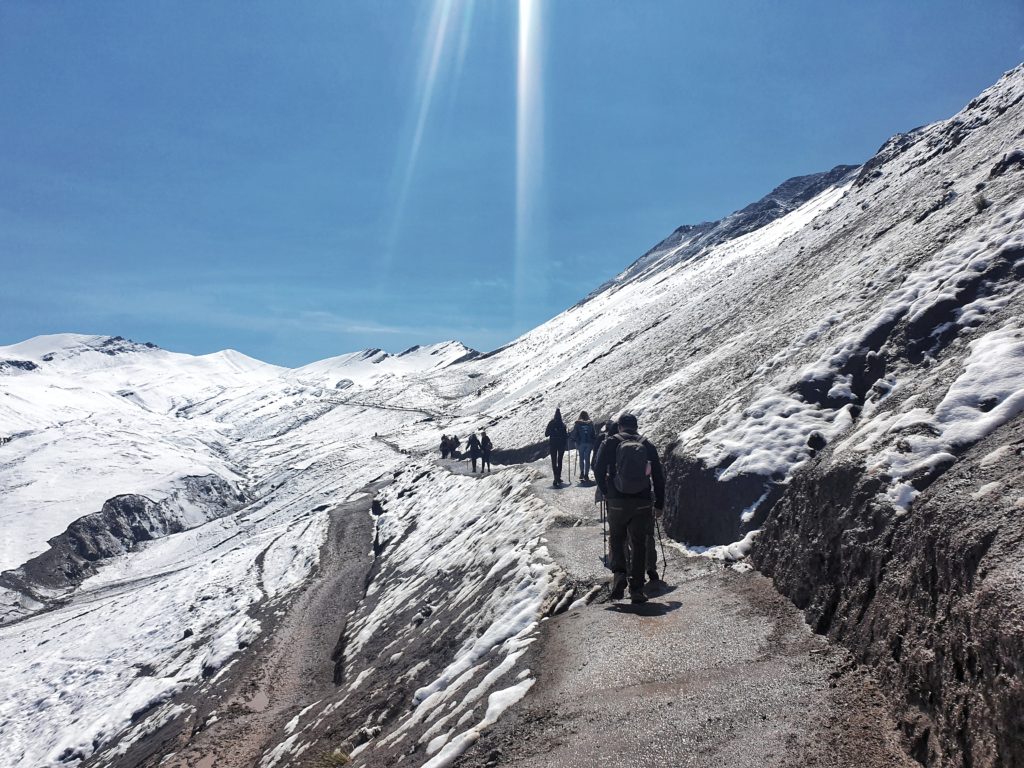 The entire walk to Rainbow Mountain's main summit viewpoint takes place at high altitude (starting at around 4,600 metres) and its summit is at 5,200 metres above sea level – this level of altitude is no joke, is significantly higher than the highest altitude we experienced on our four-day Inca Trail hike.
If you have just arrived in Peru or have travelled directly from Lima to Cusco the day before, then your body will not be used to these conditions (namely the thin air and lack of oxygen this high up) and you will struggle a lot.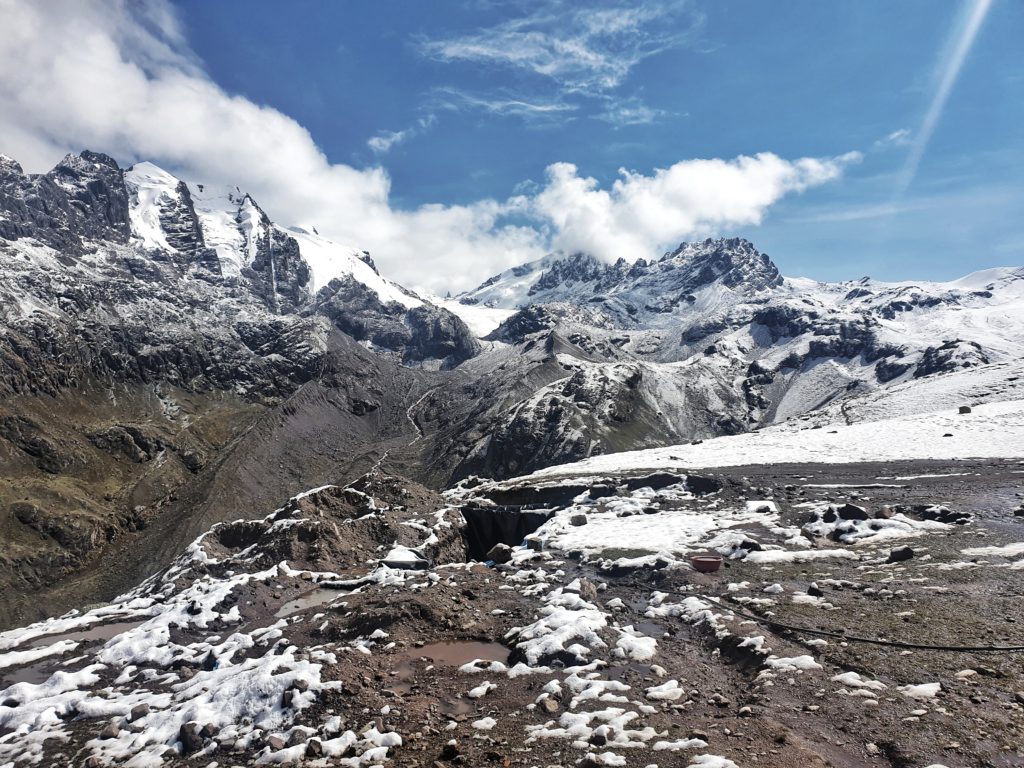 The best advice I can give is that you arrive in Cusco at lease 3-4 days before any tour so you can adjust to the altitude and not be completely ruined when you want to see these world wonders. I would also suggest having Coca Tea, Coca sweets/chocolate, purchasing a small Oxygen canister and staying very hydrated.
The Itinerary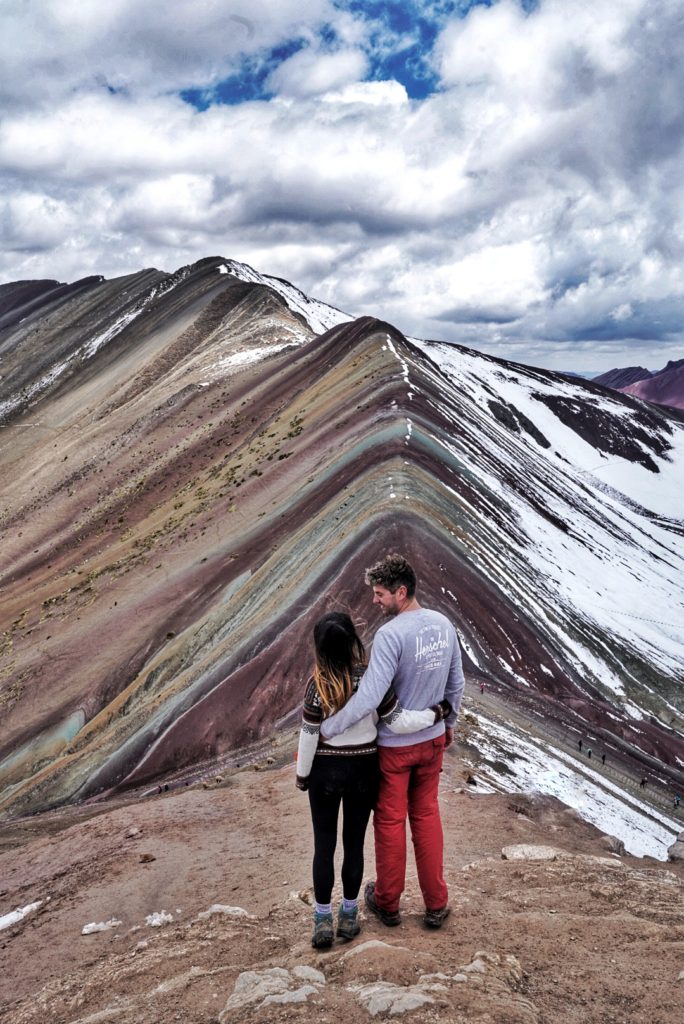 PICK UP – 4.30am – they will pick you up from your hotel bright and early start for this full-day adventure.
RIDE – You will ride for 3.5 hours to the trail head at Rainbow Mountain.
THE HIKE – Get ready to walk! This tough climb takes about 3 hours round trip through the mountains and alpaca farms
HEAD BACK – After your tough journey, you will have some lunch before getting back in the car and returning to Cusco with amazing new memories.
As you can see, it's a long and full day with the majority of time spent driving to / from the mountain (although this is through some lovely Peruvian countryside scenes).
Unless you have your own wheels, it really is not worth trying to do Rainbow Mountain independently as the transport connections required are too few and too unreliable for it to make any sense.
What do you need to take?
Due to its popularity, Rainbow Mountain may actually be the only 'hike' that some people do in Peru; this is why you'll see many people walking it in trainers which is utterly ridiculous and they will definitely would have paid for it later.
Hiking boots are best, whilst in terms of clothes it makes sense to prepare for all weathers (and remember you'll be leaving early in the morning from chilly Cusco) so bring layers, a waterproof jacket or packable poncho, walking sticks and a hat. Suncream is essential due to the UV at this altitude and also plenty water.
NOTE: Pack as light as possible. You really don't want a heavy backpack to carry up the mountain.
Take your time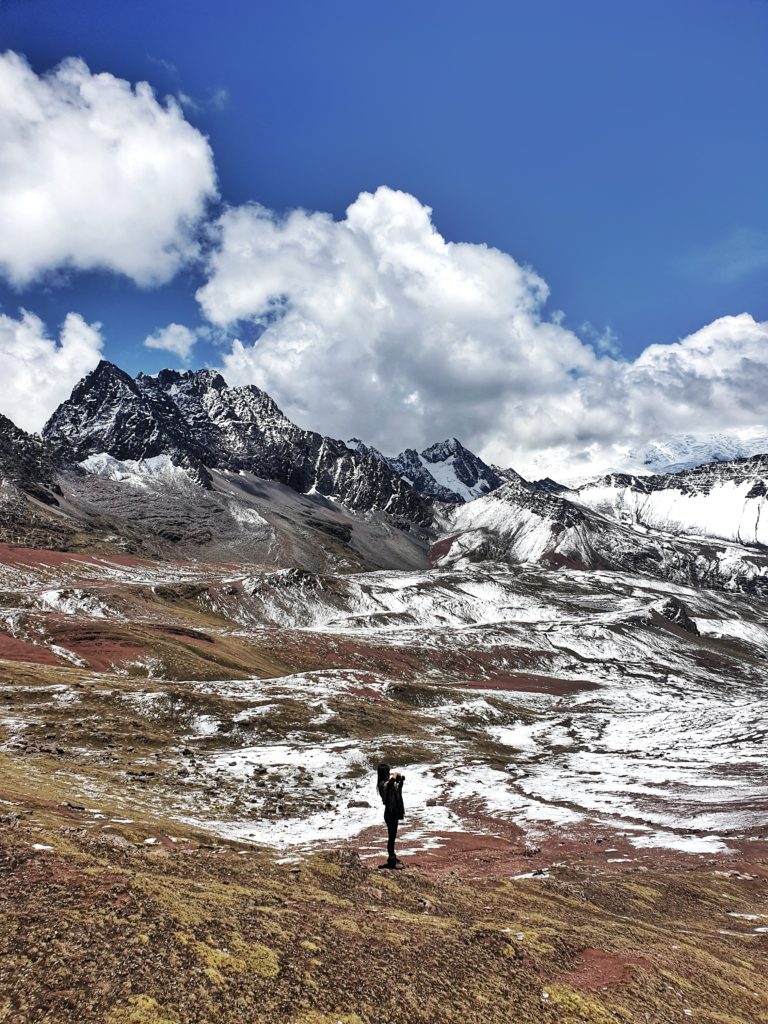 The famous mountain actually forms only one part of the attraction, as the entire valley is blessed with snow-capped peaks and ridges, plus fantastic views over Ausangate. You are literally surrounded with snow capped mountains enclosing you in a beautiful and very surreal environment.
The main summit really isn't very far and will cause no issues for many. The dirtpath trail to the top is flat for about 75% or so, with a gradual ascent for 15%, and then quite a tough steep ascent for the last 10% or 200-300 metres.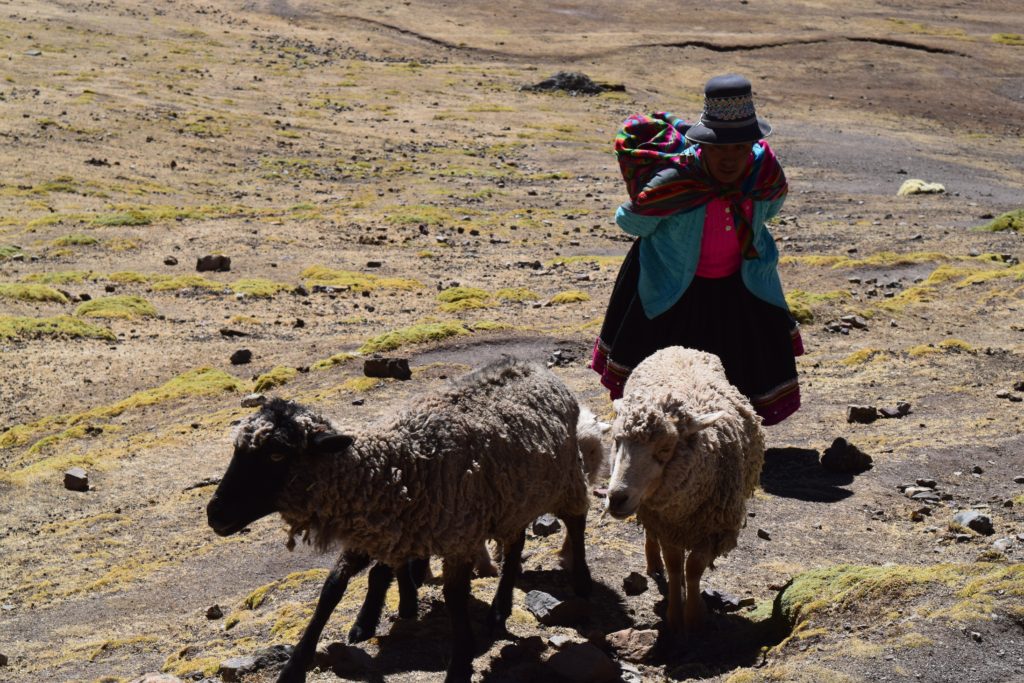 At this height above sea-level, literally everyone will feel a little out of breath at the beginning and on the last 10%, but if you have an ok level of fitness and have acclimatised it really shouldn't be anything you can't manage at a steady pace.
To give you an indication of times, we walked to the top (with a few breaks along the way) in approx. 2 hours, and fast walked back down to the private car in 45 minutes.
Other things to note
There are toilets at the start, and two more along the way which are super basic, but a life saver and only cost 1 Peso to use.
Take lots of water with you and I would highly suggest mixing it with hydratlite or other types of electrolyte additives.
Definitely train for the high altitude and hike, many people do not, and really struggle to reach the top.
Contact First Step Expeditions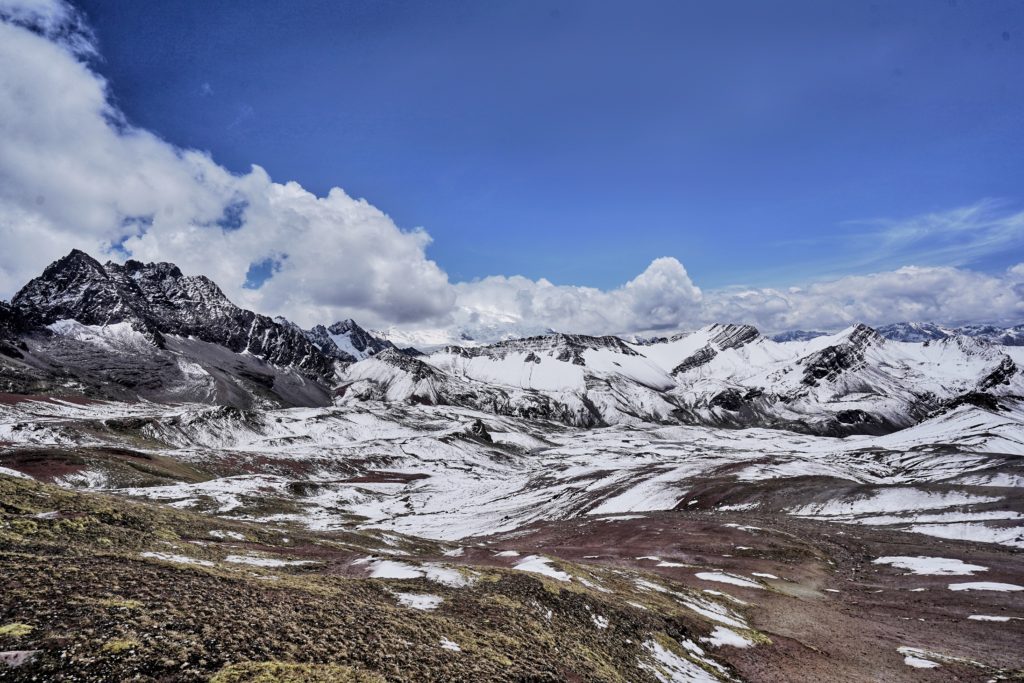 Email: [email protected]
Tel: Peru: +51 984 975 606 or US: 202-236-6063
Website: https://firststepexpeditions.com
Facebook: FirstStepExpeditions
Instagram: Firststepexpeditions
Prices
We went in November 2019 and for our Rainbow Mountain Hike it would cost $95 USD (£72) per person.
This includes: English speaking guide, all transportation, entrance and permit fees, lunch and an incredible hike.
It doesn't include: walking sticks ($12 additional fee), travel insurance, gratuity, breakfast, dinner, and beverages.
Summary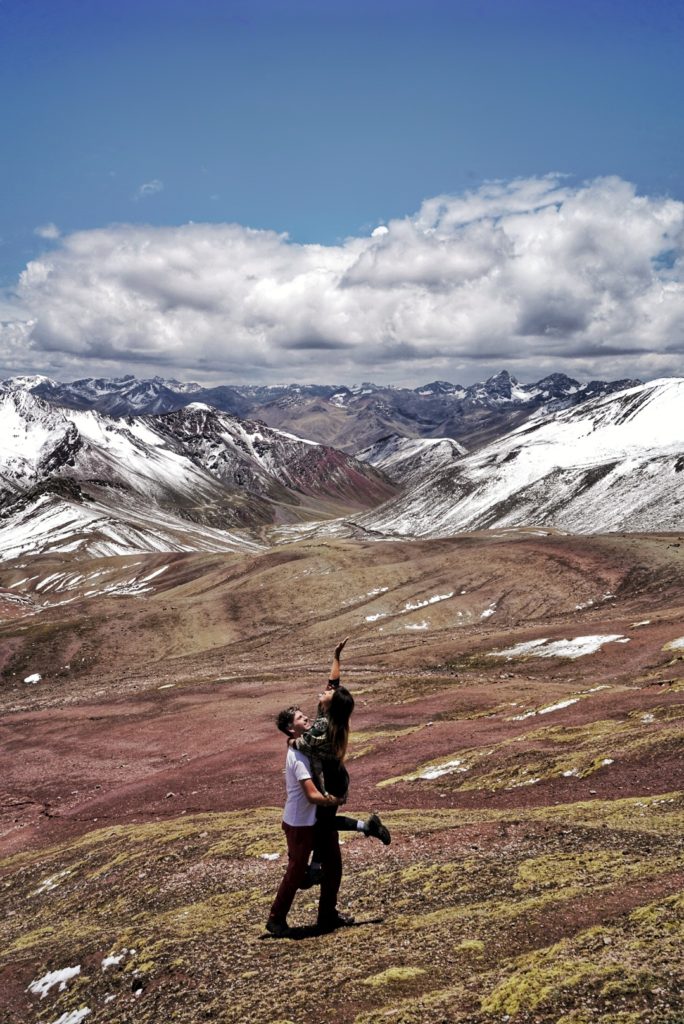 This hike really ticked all of the boxes and it is the perfect way to explore Peru and its beautiful mountains. I am so glad that we chose to hike with First Step Expeditions – it's a unique company with everything you could need.
We had a super comfortable journey to and from the mountain and really enjoyed watching the sun rise over the horizon along the way. The one day itinerary was perfect for us to fully explore Rainbow Mountain and really immerse ourselves with nature and the wildlife. The guides are also so friendly; they can honestly not do enough for you to make your visit that little bit more memorable than what it already is.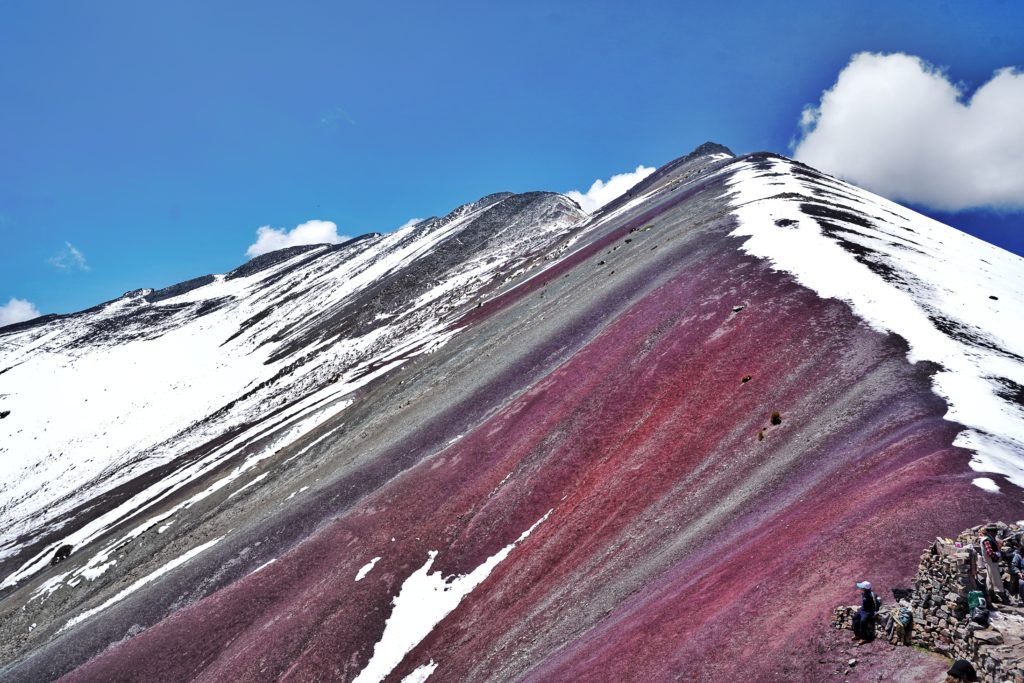 If you want to visit Rainbow Mountain or any other tours in Peru, I would highly recommend First Step Expeditions. You will honestly feel like you're in a different world.
Click here to book your One Day Tour
***Thank you to First Step Expeditions for kindly sponsoring this post. All opinions are 100% honest & completely my own.