Everything You Need To Know For Your New Zealand Adventure
⇷☓⇸
New Zealand is the adventure capital of the world. Hiking, skydiving, caving, bungy jumping, skiing – everything here is geared towards getting you outside and doing something good.
As a popular destination for backpackers and budget travelers, New Zealand is really affordable and offers many ways to save money. I loved my time in New Zealand – the people were friendly, the country was beautiful, and you meet a lot of great travellers there.
It's one of the best countries in the world and it is definitely worth an adventure.
Breakdown for New Zealand: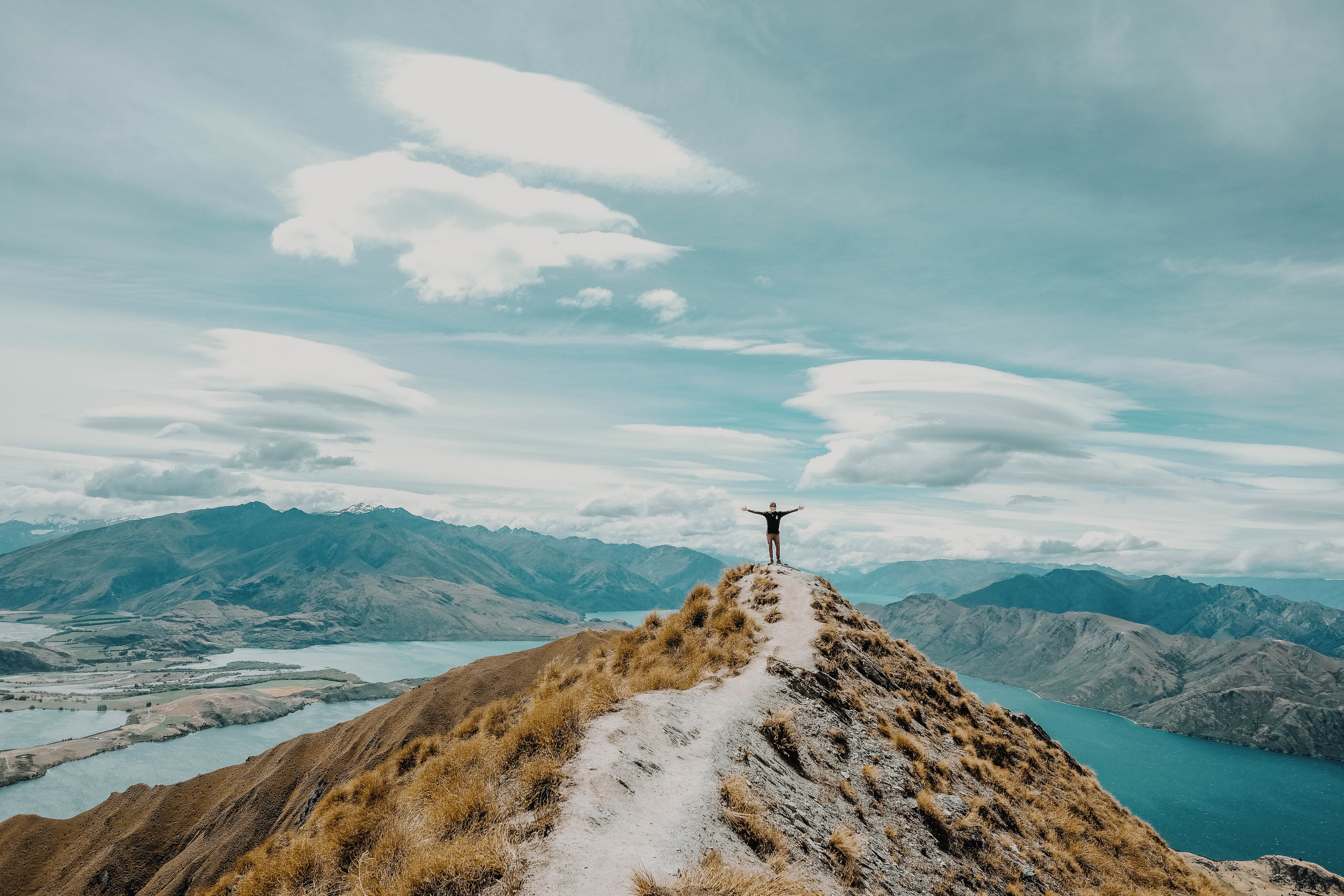 COSTS
Accommodation
Hostel dorms cost between 20-30 NZD per night, while private rooms begin at 50 NZD, but you are probably looking at around 75 NZD for a double room. Budget hotels begin around 60 NZD per night for a double room, but prices average closer to 90 NZD. However there are many camping places throughout the country. Campsites cost about 15 NZD per night.
Food
Eating out is really expensive here and not far off what you would pay in the UK. A restaurant meal can cost about 20-30 NZD. If you choose to cook your food, plan to spend about 50 NZD per week. You can find sandwiches for 8 NZD and fast food like McDonald's, Burger King or Wendys will cost between 7-15 NZD. Drinks at the bar will cost around 8 NZD.
Transportation
Getting around the country is fairly cheap. The bus system is quite inexpensive and the Naked Bus (it's just a name!) has promotional fares for 1 NZD if you book far in advance. Otherwise, most fares are about 20 NZD, slightly more if you are going long distances. Flying can be expensive since there isn't a lot of competition among airlines here. Most single journey tickets are 120-240 NZD.
Activities
Activities can cost between 100-600 NZD. There are a lot of outdoor activities and tourism here is constructed around getting people outside. Budget extra for activities as they can really destroy a budget and will be your biggest expense while you are here.
MONEY SAVING TIPS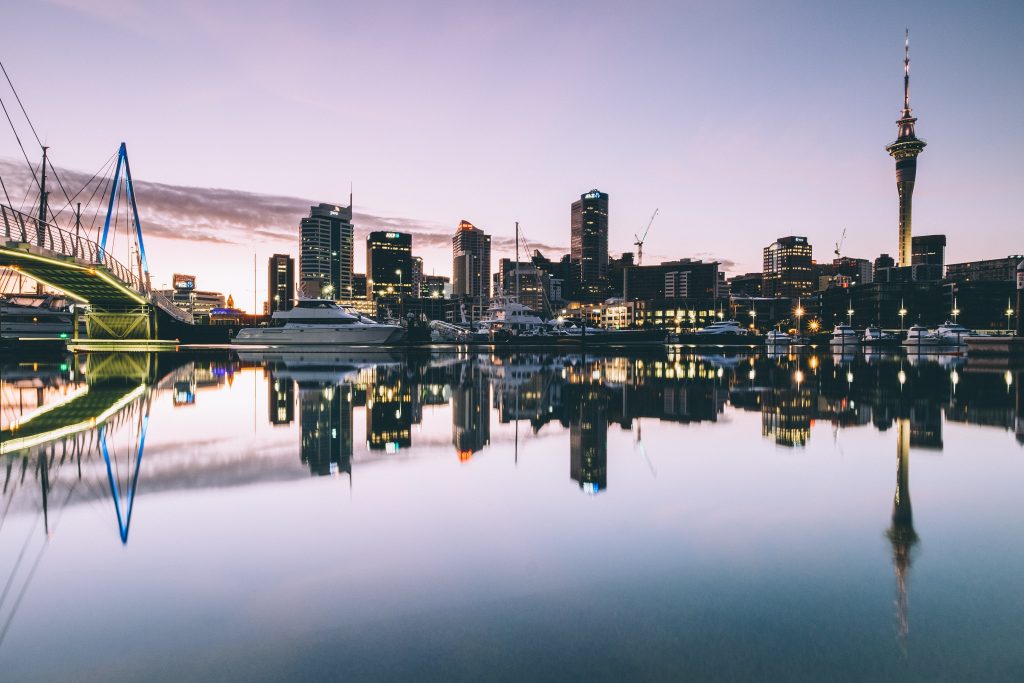 Free wi-fi 
Internet in New Zealand is slow and expensive. McDonalds and libraries offer free Wi-Fi as do plenty of cafes and bars.
Learn to cook
Since eating out is ridiculously expensive, the best way to save money is to cook your own food as often as possible. Depending on your food needs, you could eat for about 75 NZD per week. While the cafes in New Zealand are good, you don't miss out on a lot of top cuisine by cooking.
Choose wisely
Tours cost a lot of money in New Zealand. A few of these are enough to bust any budget and send home you before you had planned. Pick the ones you really want to do and save the rest for another trip.
Hit happy hour 
The backpacker bars have cheap happy hours offering 5 NZD drinks. Hit them up and drink for cheap. Otherwise, plan to spend 9 NZD for a beer at the bar.
WWOOF it
WWOOFing is a great way to work for your accommodation and food. In return for working on a farm or B&B, you get free food and board. It's a popular activity with travelers because it lets you stay in a place cheaper and longer. You can do it for a few days or a few months.
Clean for your room
Many hostels let you trade a few hours of cleaning and making beds for free accommodation.
Car share
Car shares are a popular transportation option for travelers looking to lower costs. All you need to do is chip in for gas. You can find rides on websites like Gumtree, Craigslist, or Jayride. Additionally, you'll see people asking for rides on hostel bulletin boards.
Top Things to See and Do in New Zealand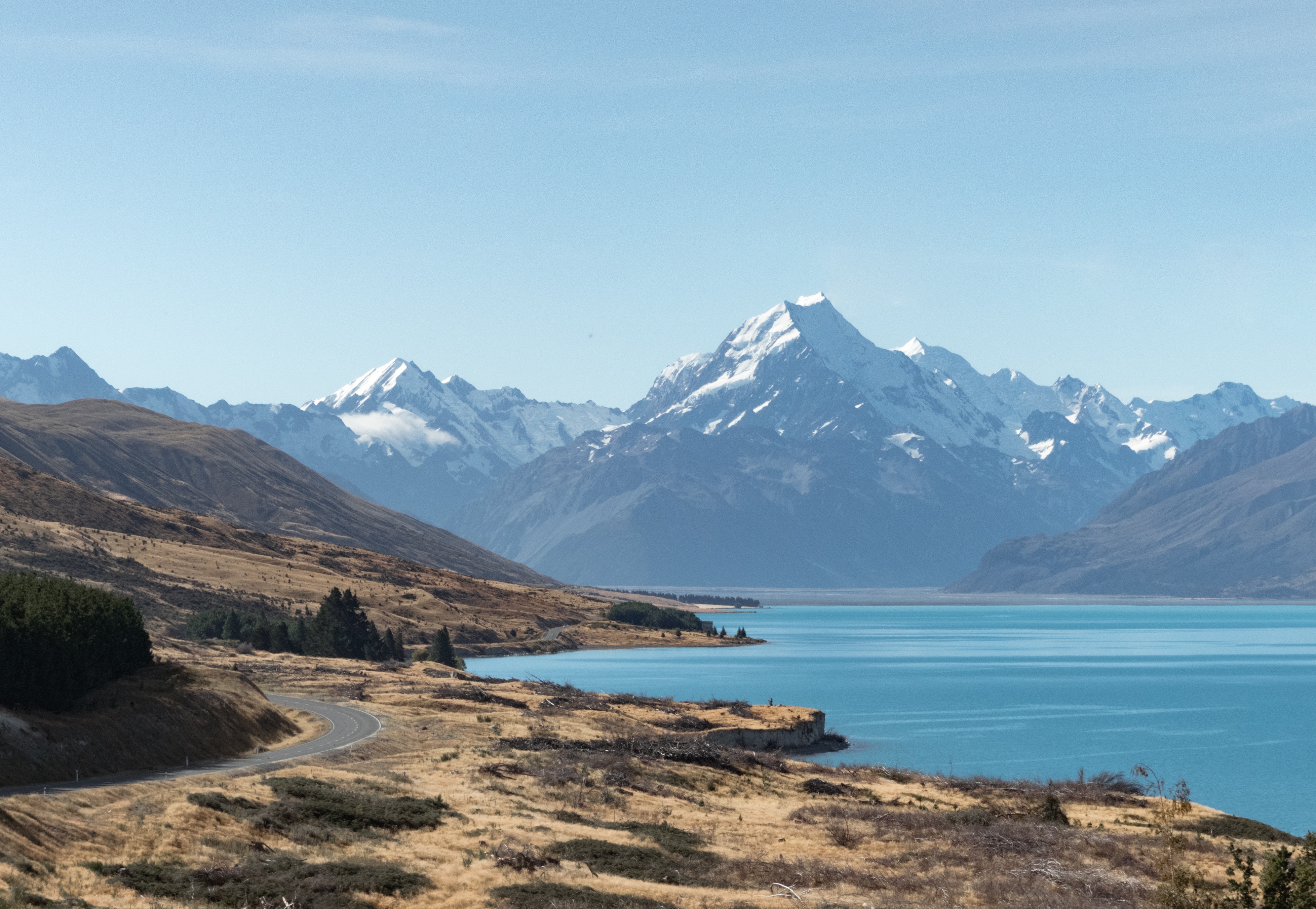 Visit Queenstown
The action capital the country, this is one of the funnest cities I've ever been in. There's a lot of outdoor activities and sports (bungy jumpy is the most popular) to do in the area, amazing restaurants, and the best night life in New Zealand. Everyone who comes ends up staying longer than planned. Don't skip Fergburger  hands down the best burgers in the world!
Hike Franz Josef Glacier
Hiking these glaciers is pretty amazing. There's not much in this town besides the glacier hiking. Be sure to crawl through the glacier tunnels! They are pretty cool.
Get your LOTR Fix at Tongariro Crossing
Labeled the best one-day hike in New Zealand, this walk takes you through where they filmed Mordor in Lord of the Rings. You walk through volcanic terrain, near high peaks, and sulfur lakes before finishing off in a dense forest. The walk takes a full day. Be prepared to that your legs will be sore for a few days after. But it will be worth the sense of accomplishment that comes with completing the hike.
Relax in the Bay of Islands
North of Auckland, this area has some of the best opportunities for dolphin and whale watching, relaxing on the beach, swimming, boating, and eating seafood. The area is very low key. It's a popular summer and weekend getaway place for Aucklanders.
Bungy jump
Any adrenaline seeker worth his/her salt will do the 500 foot Nevis Bungy Jump outside of Queenstown. If that's too high, there are smaller ones in Auckland and Queenstown.
Skydive 
Another popular adventure activity, skydiving is best over Lake Taupo. It provides the best backdrop as you plunge to Earth from 16,000 feet. There's also sky diving in Queenstown where you can jump from 18,000 feet.
Go skiing
During the winter months, the south island, especially the are around Queenstown, has snow covered mountains that offer some of the best skiing in the southern hemisphere.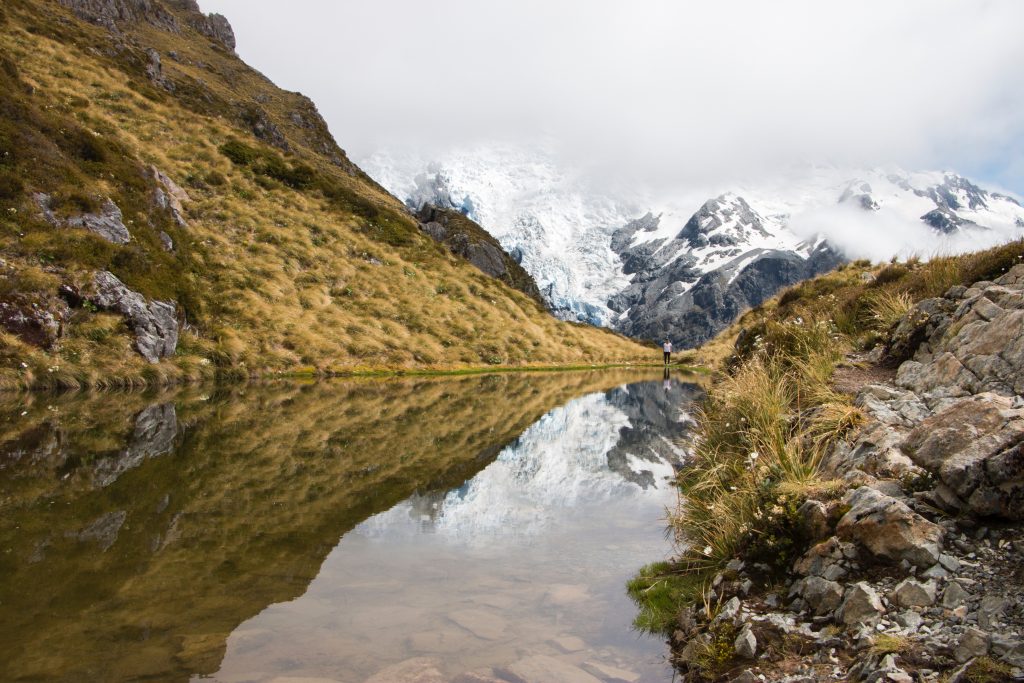 Visit Abel Tasman National Park
Located in the south island, this national park looks like something out of Asia with its turquoise blue water, dense jungles, and warm temperatures. There are many multi-day hiking trails and beautiful sea kayaking throughout the park.
Hang out in Wellington
New Zealand's capital has great architecture, character, fantastic nightlife, restaurants, and cultural activities. I found it to be the most "arty" city in New Zealand and enjoyed it more than Auckland. I just found there was more cultural activity here.
Experience the Waitomo Glowworm Caves 
Explore these caves in sheer darkness with nothing but the glow of glowworms to guide your way. It's an exciting activity as you float down rivers and jump over waterfalls and watch the "starry sky" in the cave.
Maori Cultural Show
Maori culture is important to understanding life in this country. You find Maori symbols and words throughout the country. See a cultural show while you are there to get a better understanding of the life and history of the country's native population.
Go dolphin and whale watching 
Whether you go from the Bay of Islands, Auckland, or down in the south island, the country is the migratory route for many of these creatures and you're bound to see lots of them no matter when you go.
Rotorua
Rotorua is famous for its Maori cultural shows and for its smell. All around the city are sulfur mud pits that give the city a unique odor. If you are looking for a place to relax, Rotorua, with the variety of spas it has, is the place to go.
Explore Cathedral Cove
This cove is a great location to visit and it is also the setting for Narnia's – Prince Caspian film. Be sure to get there super early to avoid the hordes of people that descend on this beautiful cove and beach, take food & drink with you and don't forget your shin shorts/bathing suit!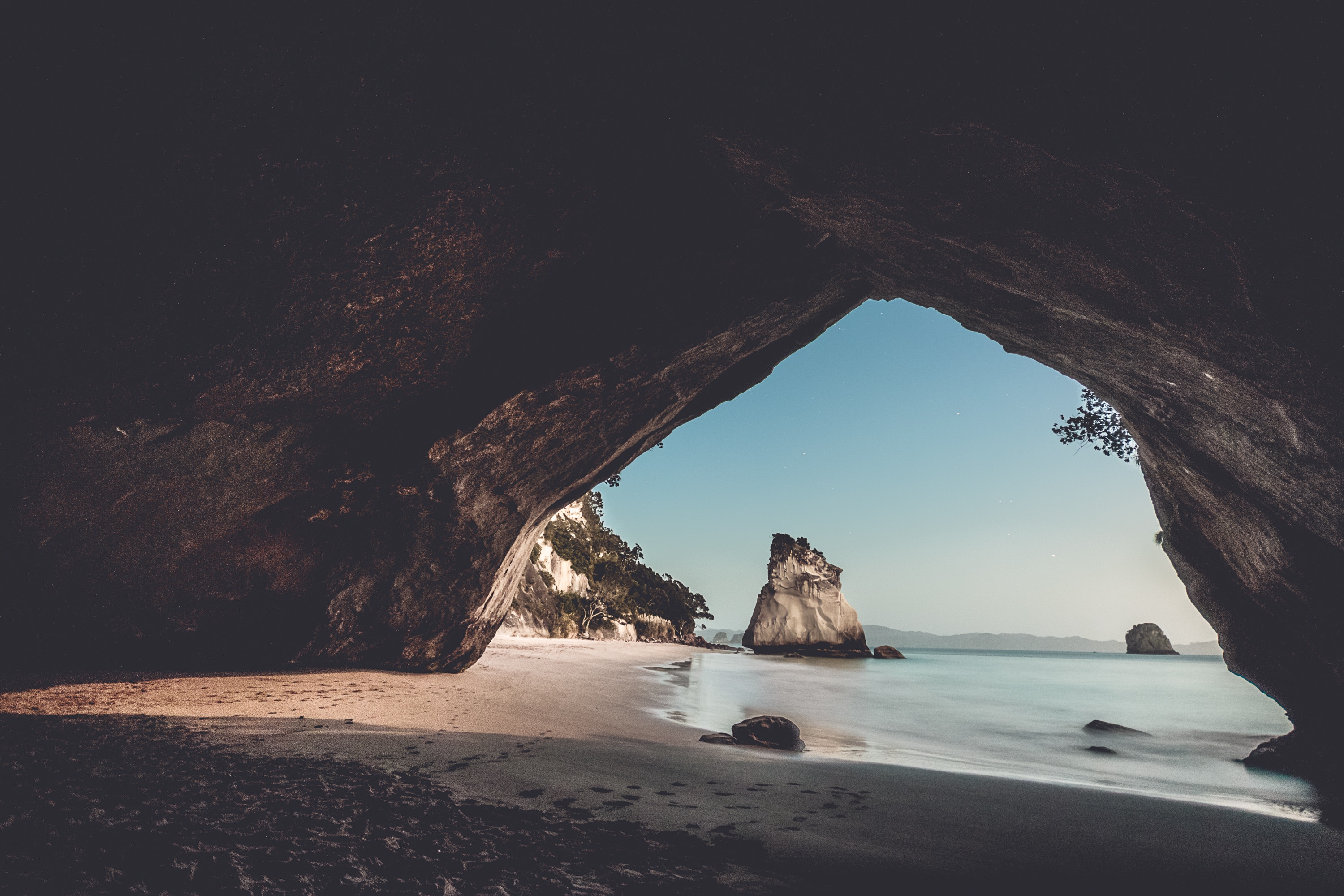 Get outdoors in Kaikoura
This is a coastal town, several miles north of Christchurch. It is set within a peninsula, which makes it an awesome place to enjoy the mountain scenery while watching for whales, dolphins, and winter-friendly animals. Additionally, there are is an interesting museum, a handful of historical sights, and the Maori Leap limestone cave.
Wander through Wellington Botanic Gardens
Of all the beautiful gardens throughout the country, this is perhaps the most popular. There is a vast tract of native forest, in addition to an international plant collection, a rose garden, and a landscaped area – complete with duck pond, playground, sculptures, a café, and more.
Ride the gondola
If you are in Christchurch, the gondola ride is highly recommended and a pretty fundamental experience. The ride starts on the Heathcote Valley floor and takes you up the side of Mt Vaendish. There is a nice restaurant at the top that allows you to peer out over the landscape as you eat. Many people cycle back down, but there is also a tram ride available.
Mount Ruapehu
Ruapehu is one of the world's most active volcanoes[2] and the largest active volcano in New Zealand. It is the highest point in the North Island and includes three major peaks: Tahurangi (2,797 m), Te Heuheu (2,755 m) and Paretetaitonga (2,751 m). For those LOTR fans some scenes of the fictional Mordor and Mount Doom in Peter Jackson's The Lord of the Rings film trilogy were filmed on the slopes of Mount Ruapehu.
Nelson Beach
Nelson City's famous beach is excellent for swimming and is also popular with walkers, joggers, windsurfers and sun seekers.Amenities include the skatepark, childrens playgrounds, Natureland Zoo, roller skating rink, hydroslide and bumpa boats, BMX track, model railway, public tennis courts, petanque court and mini golf. Summertime activities include beach volleyball, helicopter rides, and paddle trikes.
New Zealand is one of the most naturally beautiful countries in the world