EXPLORING THIS INCREDIBLE CLEAN CITY
⇷☓⇸
Singapore is a beautiful cosmopolitan city that became one of the world's leading economic centers in shipping and banking. This place is expensive by Southeast Asian standards with everything costing about double what it does elsewhere in the region.
While most people come here for a couple of days just to "do" Singapore and check it off their bucket list, over the past few years, the city has shed some of its stuffy nature and become a much more fun city.
I love this city and think it deserves longer than that. There's a lot to do here from incredible tropical parks by the Malaysian border, delicious and cheap Chinese, Indian and Mexican food, shopping, fun theme parks, beautiful beaches, and a world class zoo!
These are my top 10 things to do in Singapore:
1. Hang with the Merlions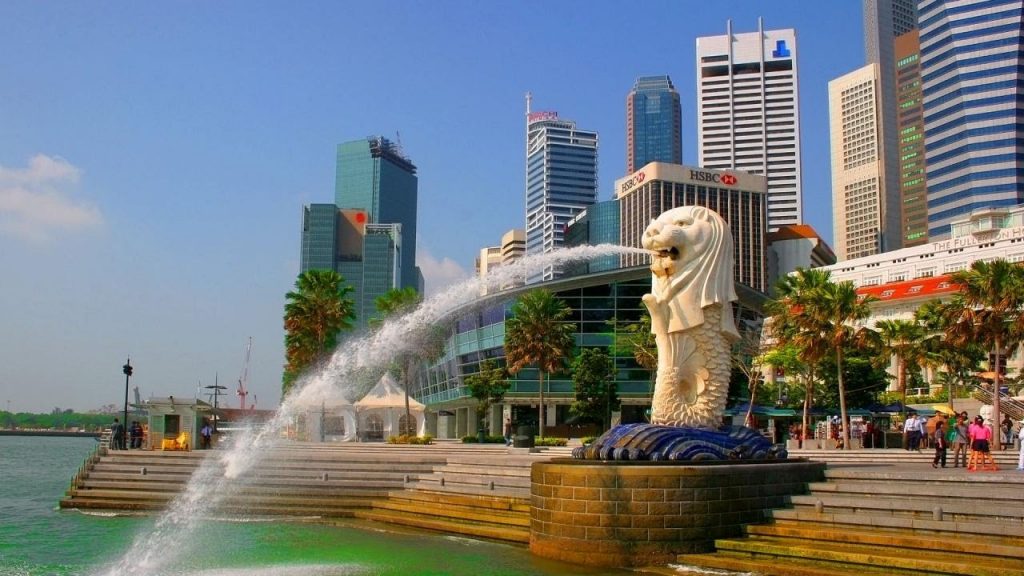 You are sure to see statues of these imaginary creatures dotted about Singapore. The Merlion is Singapore's mascot and has the head of a lion and the body of a fish.
The original statute (and most impressive Merlion) can be found in Merlion Park with the 37-meter tall replica on Sentosa also pretty cool to see and draws in quite large crowds to witness it in its full splendour.
2. Wander around Chinatown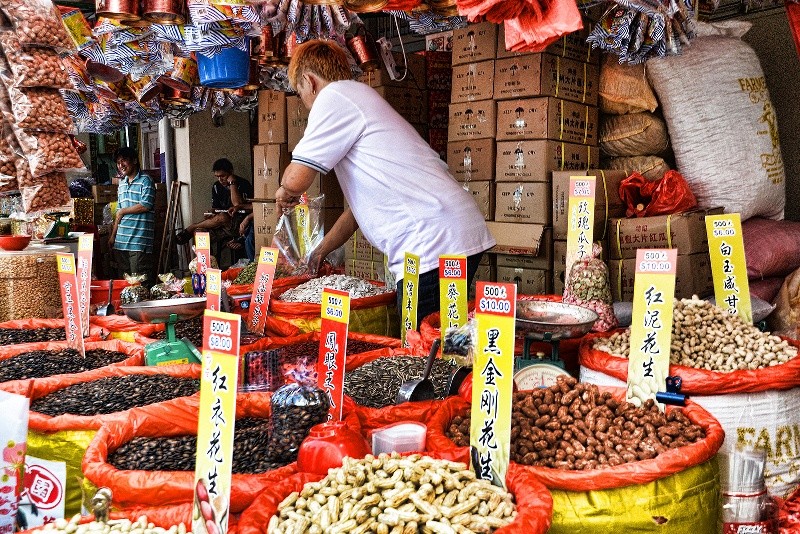 Chinatown encompasses two square kilometers of traditional Chinese life, nestled beside the modern Central Business District. This remains the place to get a real sense of Chinese culture within Singapore. The streets are filled with temples, craft shops, stalls, and restaurants and are a great place to pick up a bargain.
Stroll around the colourful, vibrant buildings and take in the delightful smells and sounds as you immerse yourself in Chinatown. Be sure to grab some delicious authentic Chinese food too.
3. Visit Singapore Zoo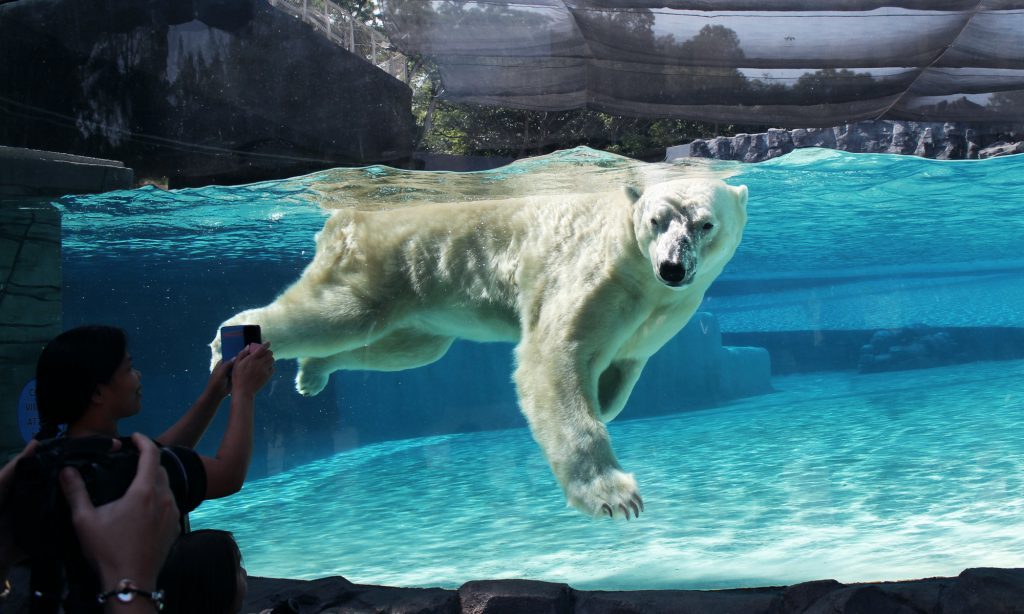 This zoo is one of the best in the world and also one of the top attractions in Singapore. Covering an area of 70 acres, this place is huge and has a vast array of animals: over 3,600 mammals, birds, and reptiles. The zoo's night safaris are awesome. Entrance to the zoo and a night safari costs 71 SGD. See the zoo in the morning and come back at night for the safari.
Admission to just the zoo is 48 SGD and it is open daily from 8:30am-6pm.
4. Hang out on Sentosa/Universal Studios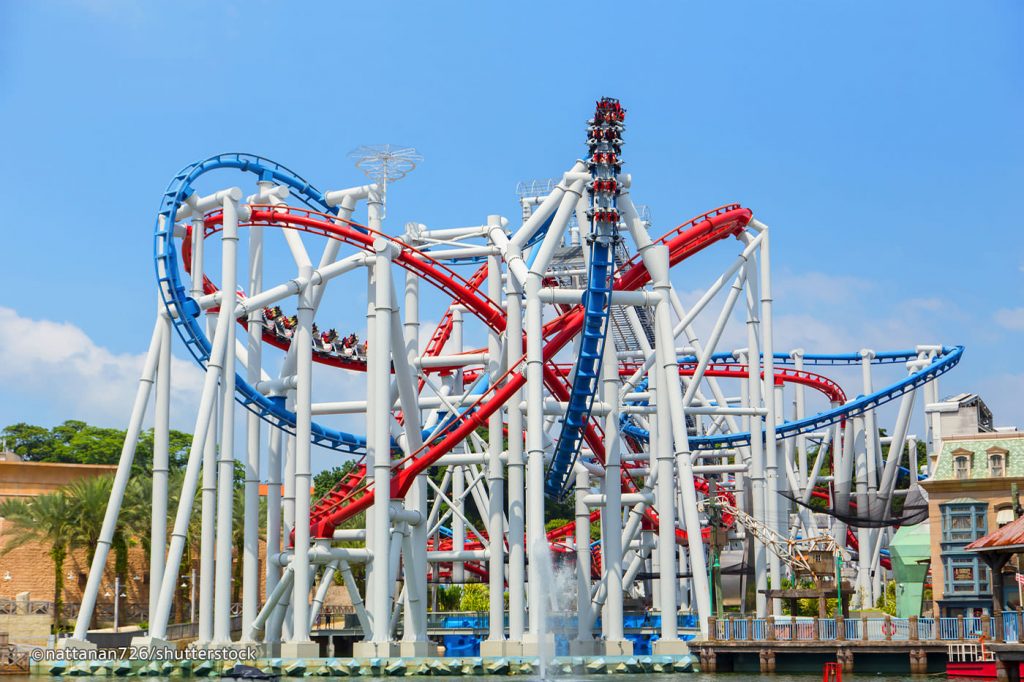 This little island is popular with locals and tourists alike. You can visit Tiger Sky Tower (18 SGD), Asia's tallest observation tower or Universal Studios, which is also on the island too. Jump on the unique train which takes you there, take your photos in front of the Universal world and then go nuts on all the awesome rides inside. There's also a host of bars, restaurants, and beaches here too.
The cost to get there on the Sentosa Express is 4 SGD which is dirt cheap and totally worth it too as you get some pretty awesome views that you wouldn't usually get of Singapore.
5. Love Mexican? Visit Muchachos!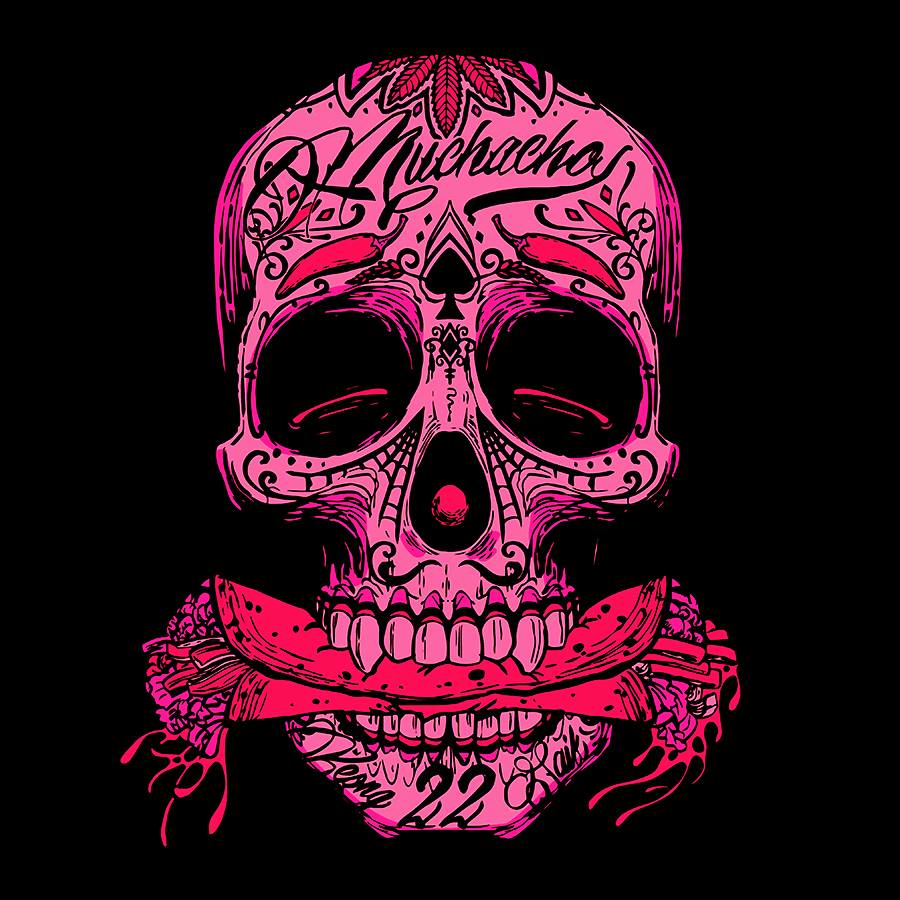 I am a huge fan of Mexican food and I try it everywhere I go. To this date Muchachos is my favourite Mexican restaurant that I have ever been to! Head there for some excellent food, awesome atmosphere and the best Mexican you've ever had!
Be sure to order a delicious burrito, loaded fries and one of their Mexican juice drinks.
6. Relax in the Singapore Botanic Gardens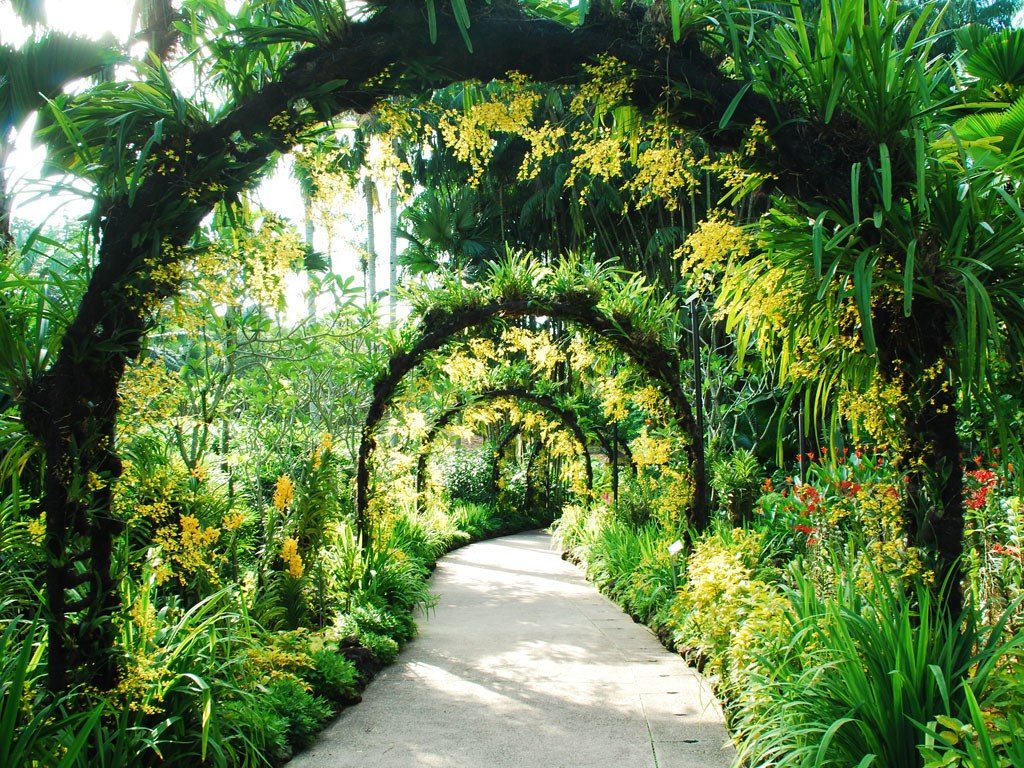 The Botanic Gardens lie close to the city and consist of 52 hectares of gardens and forest.  The main attraction is the National Orchid Garden, which is home to over 1,000 species of orchids. There is also a ginger garden, rainforest, and various streams and waterfalls to explore.
This is a great, relaxing way to spend the day, taking in the beautiful nature and enjoy some fresh air to make you feel rejuvenated and alive!
7. Spend a night at the Marina Bay Sands Resort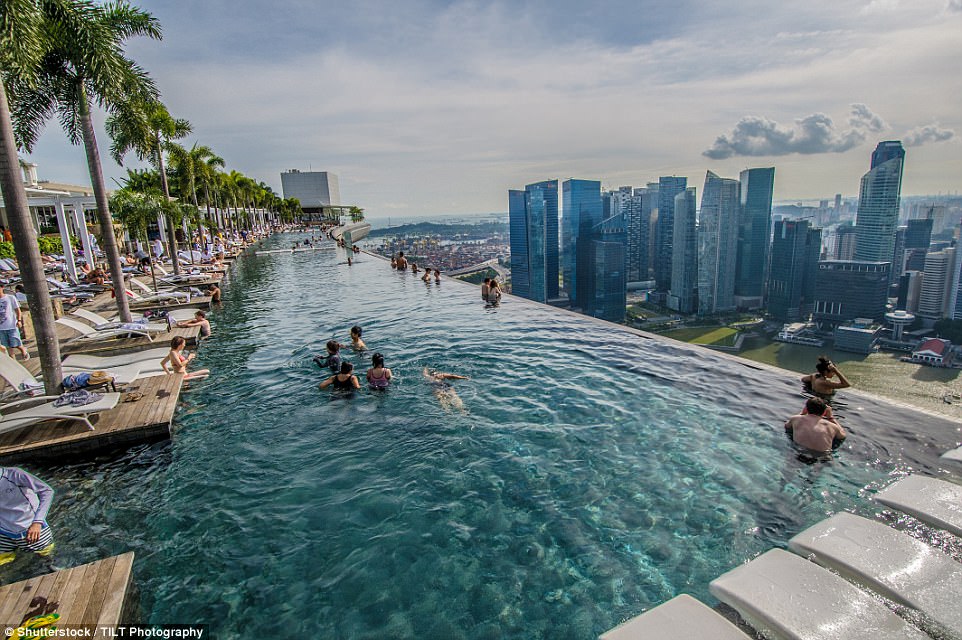 This is Singapores Iconic resort, towering high amongst the other sky scrapers it sticks out due to its impressive infinity pool located on the 57th floor. Its not the cheapest place to stay, but if you want breathtaking views, gorgeous modern rooms and a sense of luxury, then this is the place for you! I highly recommend!
We stayed in one of the standard suites, but it was definitely comfortable and luxurious! We had amazing views of the city which looked incredible at night time with all the lights and be sure to take a stroll through the Gardens by the Bay which is tucked behind the hotel.
8. See the supertrees at Gardens by the Bay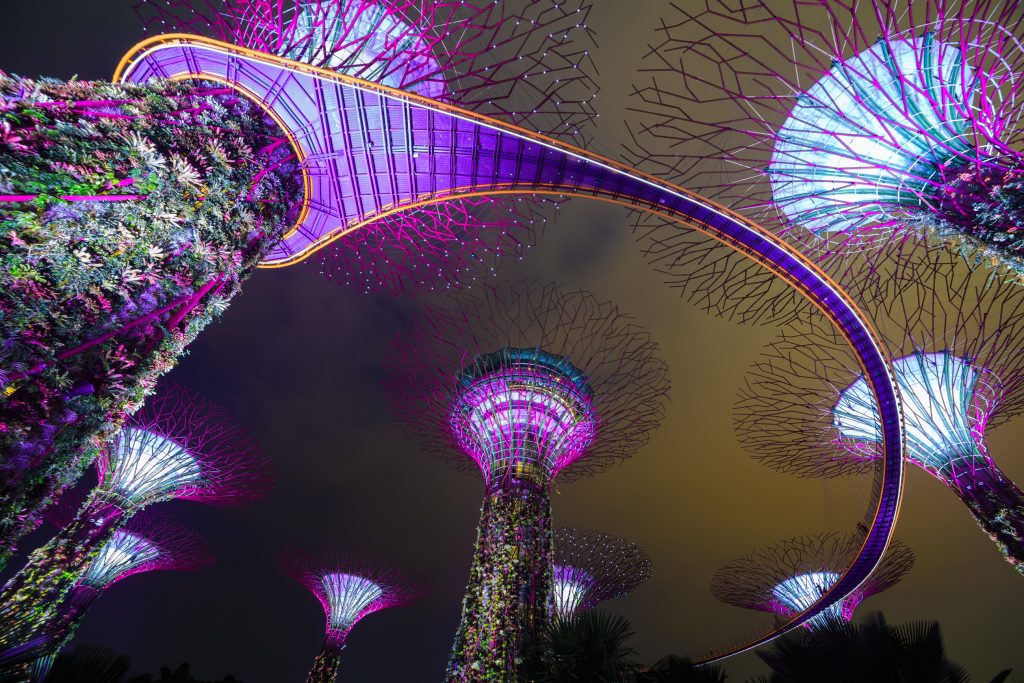 Located along Marina Bay, this urban landscaping project is a series of fake "supertrees". At heights of 80-160 feet, the metal structures have roughly 200 species of orchids, ferns, and other tropical plants coating their structure and forming a lush, colorful skin.
There is a hidden bar on top of one and I highly recommend going there for a drink or two and maybe some bar food as well. You will get a unique experience, not to mention some great views while having some great conversation.
The outdoor gardens are free but you can also visit the conservatories for 12 SGD or the Skyway for 8 SGD.
9. Cool off in the underground Shopping Centres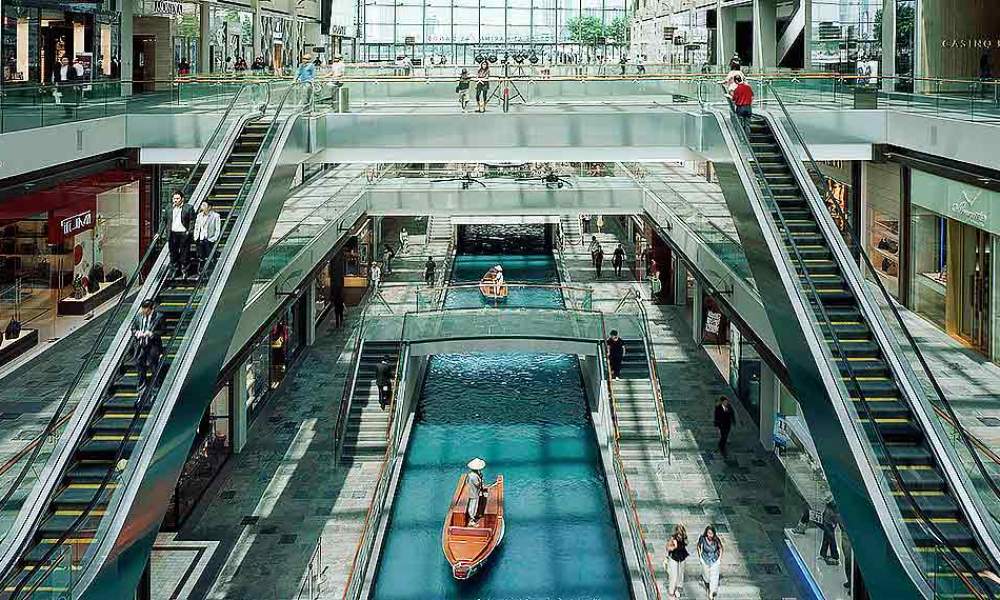 The best places to cool off in this very hot city are the underground malls where the A/C's cranking. You'll be able to move around most of the city and never expose yourself to the heat and humidity. Since it gets cool at night, it can save you from having to pay extra for A/C at your hotel or hostel. Plus, you can spend your afternoon wandering underground Singapore without spending any money.
Definitely check out the unique DC Cafe and restaurant for a great experience and for a laugh jump in a Venice style boat to cruise from one end of the shopping centre to the other.
10. Eat cheap in little India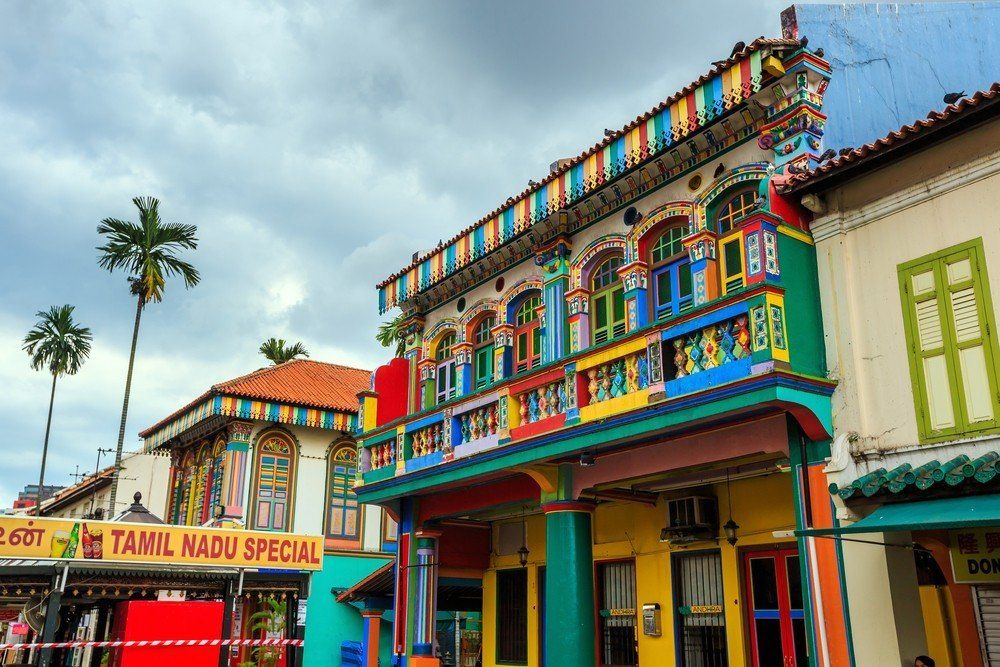 Singapore has some great food, but many of the restaurants are expensive. However, one of the best places to eat is Little India, where great Indian meals cost as little as $5 SGD. Make sure you find the places where you can eat with your hands!
They're the most authentic and local places. You'll probably be the only Westerner in there, though, so be prepared for people to stare. Eating at these places was still the most fun I had in Singapore.