HUE'S MOST WELCOMING STAY
Rosaleen Boutique Hotel is one of those places where they go above and beyond to make you feel extremely welcome during your stay and even the name 'Rosaleen' means 'Where you are most welcome'. It is located directly in the centre of Hue, Vietnam, and is the perfect place to base yourself while exploring this fantastic city.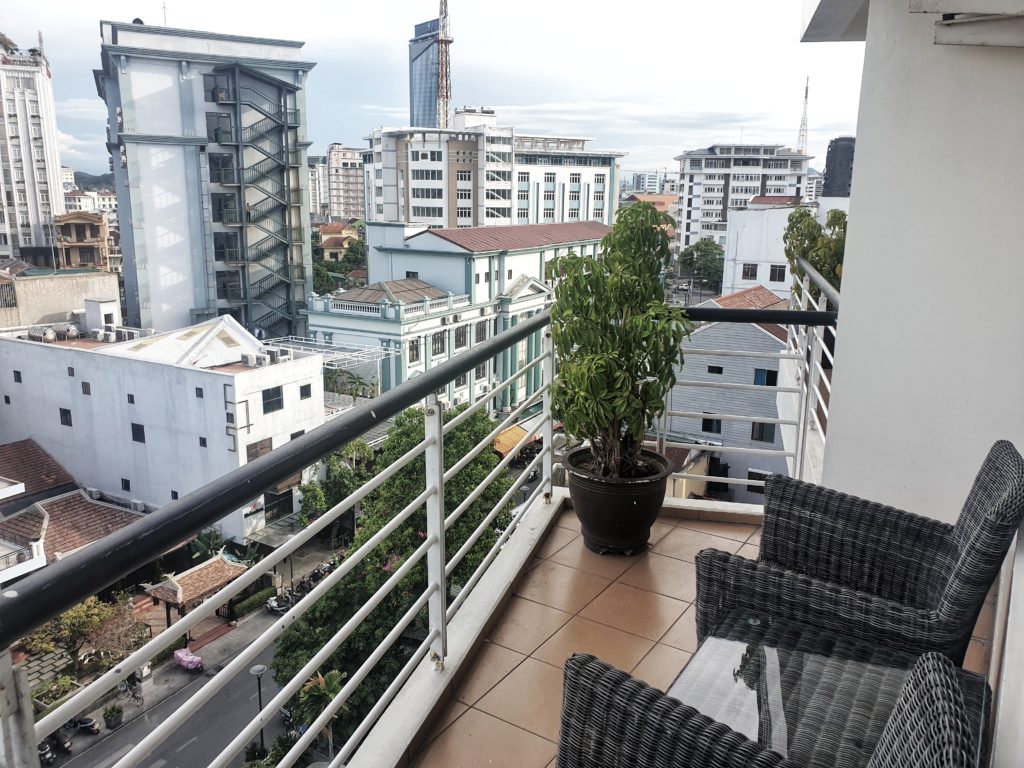 All of the staff are dressed impeccably and you will get a real sense of regal-ness which really makes you feel unique. Once you have got inside your room this feeling only increases as they are designed with modern and comfortable furniture. When you add the large swimming pool, onsite restaurant and overall relaxing atmosphere – you won't want to leave.
If you find yourself in Hue, Vietnam then I would highly recommend booking a few nights at Rosaleen Boutique Hotel.
Highlights
Superb large and refreshing swimming pool
Fantastic friendly and welcoming staff
Delicious drinks on arrival
Spacious and comfortable rooms
Excellent central location to everything
Deluxe Room with Balcony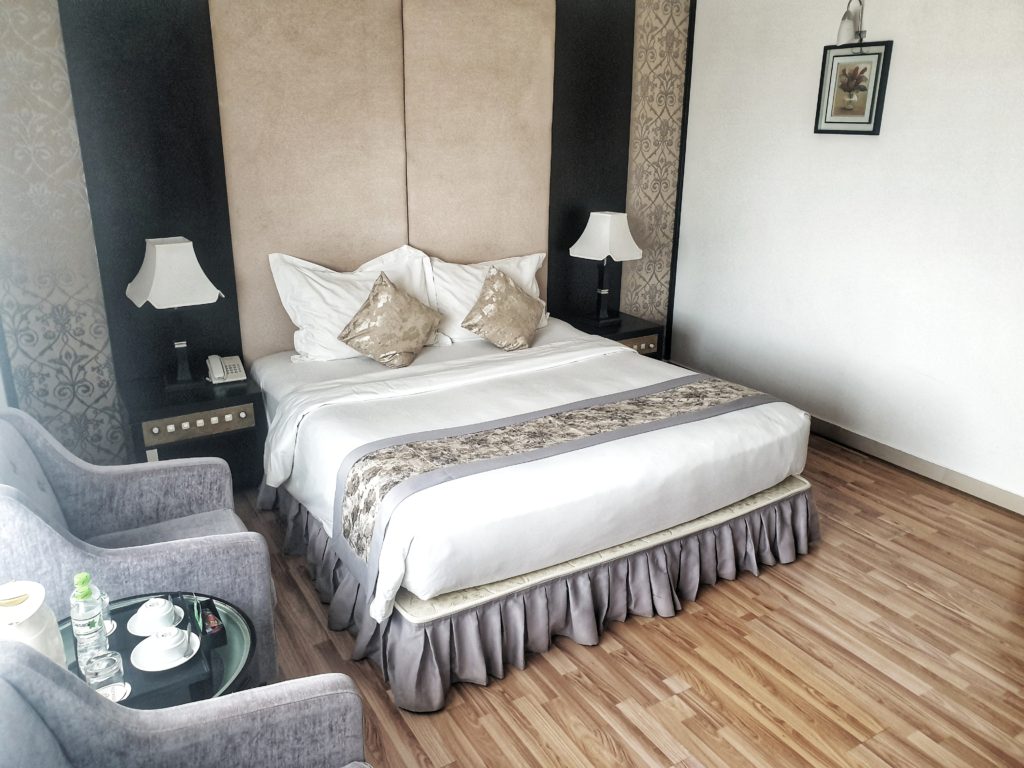 During our stay at Rosaleen Boutique Hotel we opted for the Deluxe Room with Balcony and we were certainly not disappointed with our few nights there. The room was spacious, and was plenty of room for us to chill out and relax in. It has 30-square-metres, complete with bedroom, ensuite bathroom and a private balcony with plenty of natural light.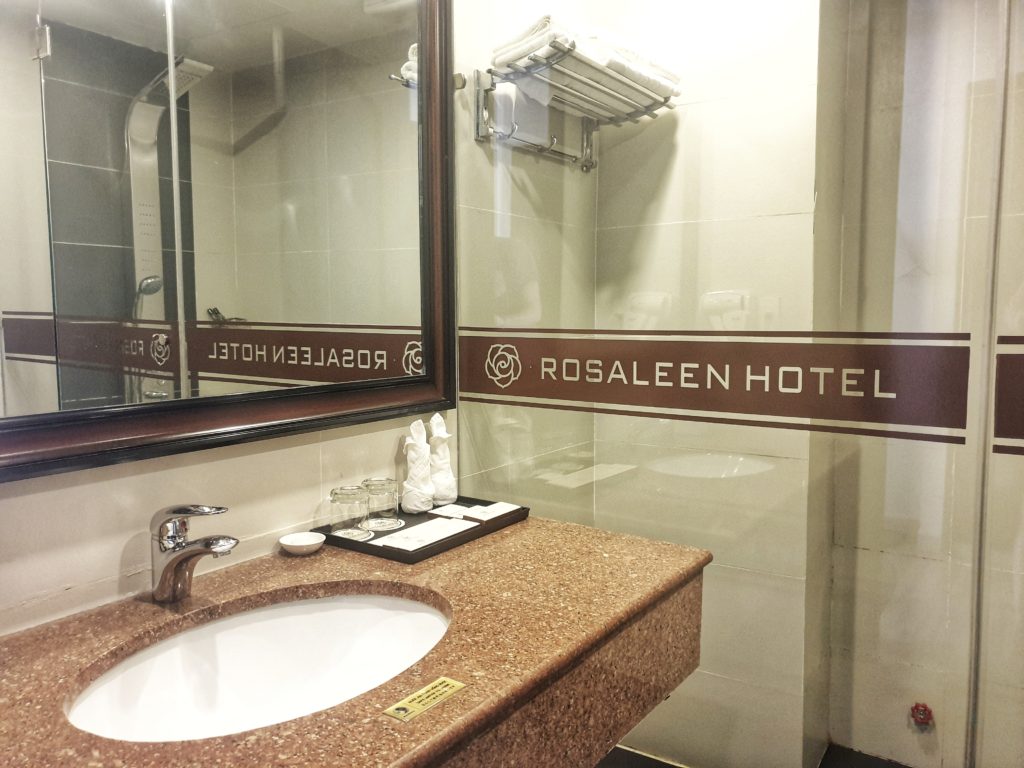 The room comes furnished with a super comfortable double size bed with fluffy pillows and clean linen surrounded by two bedside tables, lamps, large writing desk, sofa, copious amounts of storage for all your belongings and a lovely modern chrome en-suite.
What you get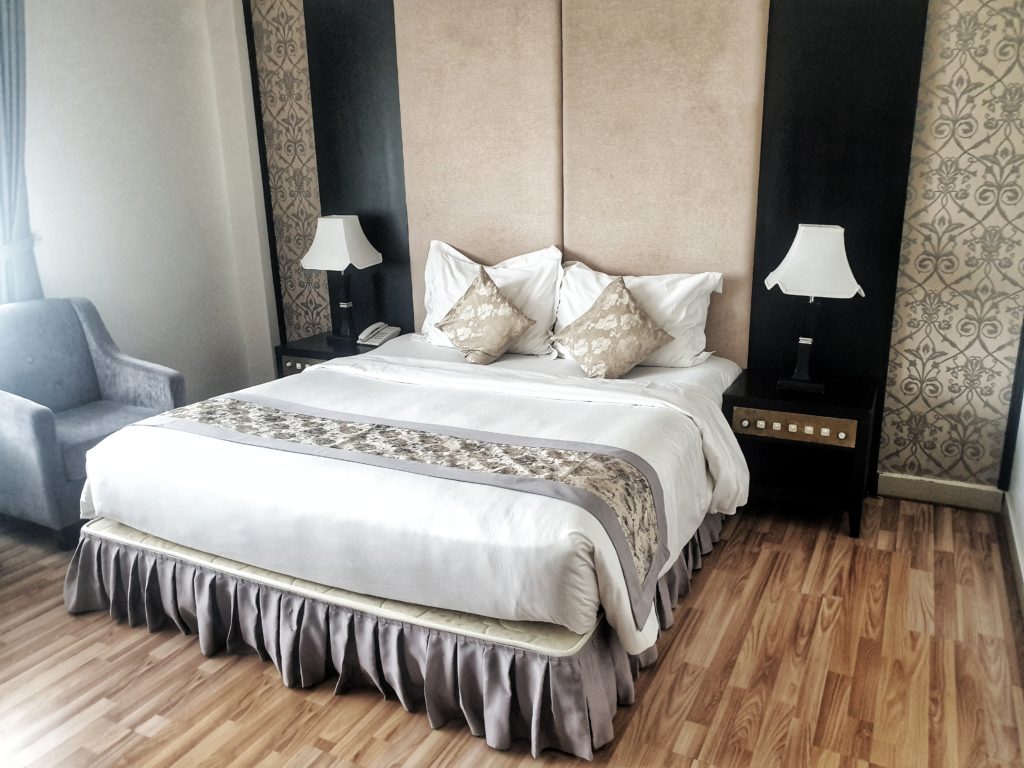 It also comes with air-conditioning, flatscreen TV, satellite TV, free toiletries, coffee & tea making facilities, free daily bottle water, safety deposit box, mini bar and fresh towels.
To check out more rooms click here.
Activities
The Swimming Pool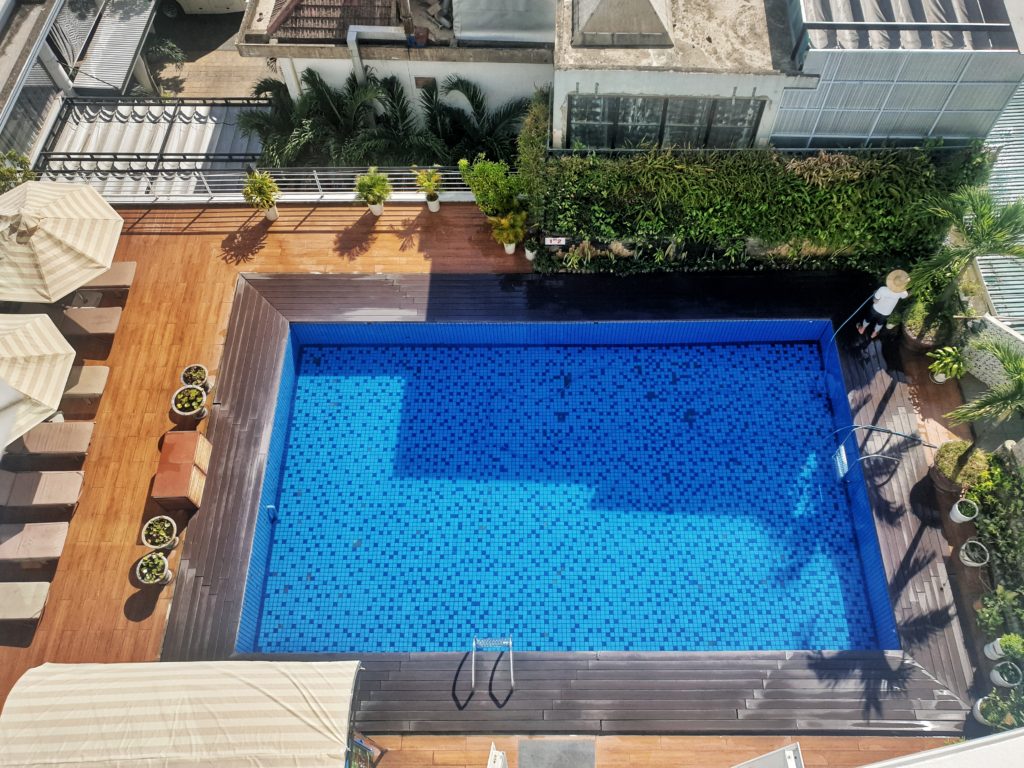 There is a large pool located at the hotel which is delightfully refreshing after a long hot day of exploring Hue, or just escaping the Vietnamese heat for a little while. With sun loungers located around the edge, pick the one you like the most, grab some cold drinks and relax while being waited on. Be sure to get there early though because they fill up quickly. What more can you ask for really?
The Lobby Bar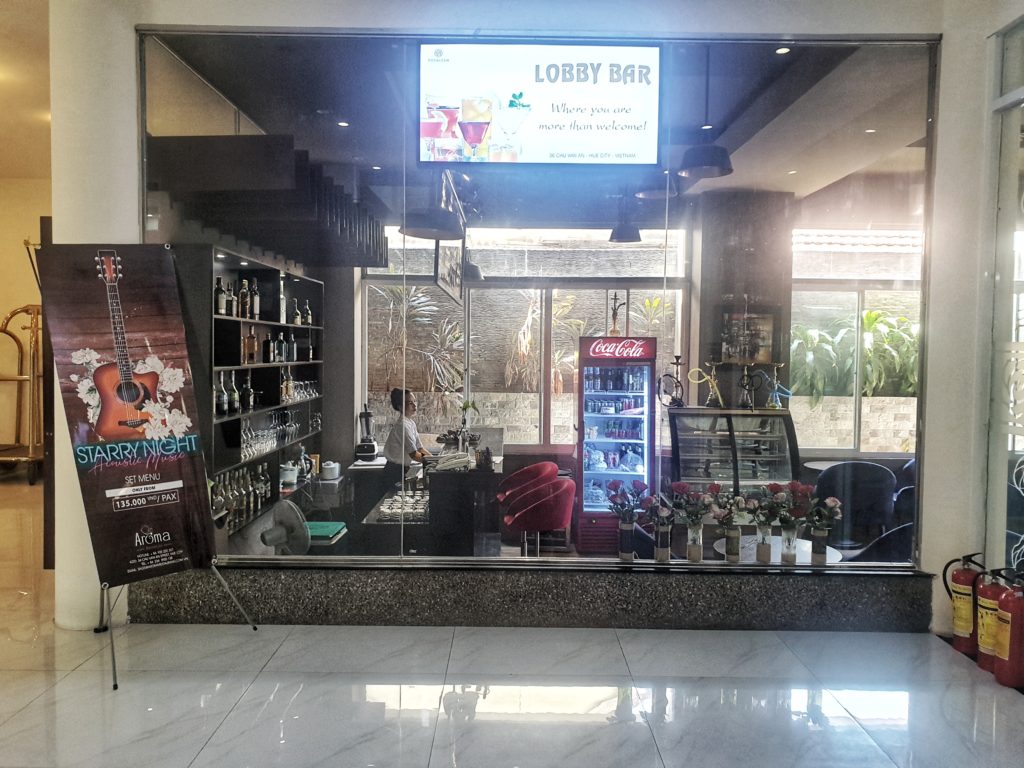 This is a fantastic and deliciously appealing bar where you can enjoy the cosy surroundings and sip on some of your favourite cocktails, beers, wines and spirits. They also offer live music on certain nights and it is well worth visiting.
Aroma Restaurant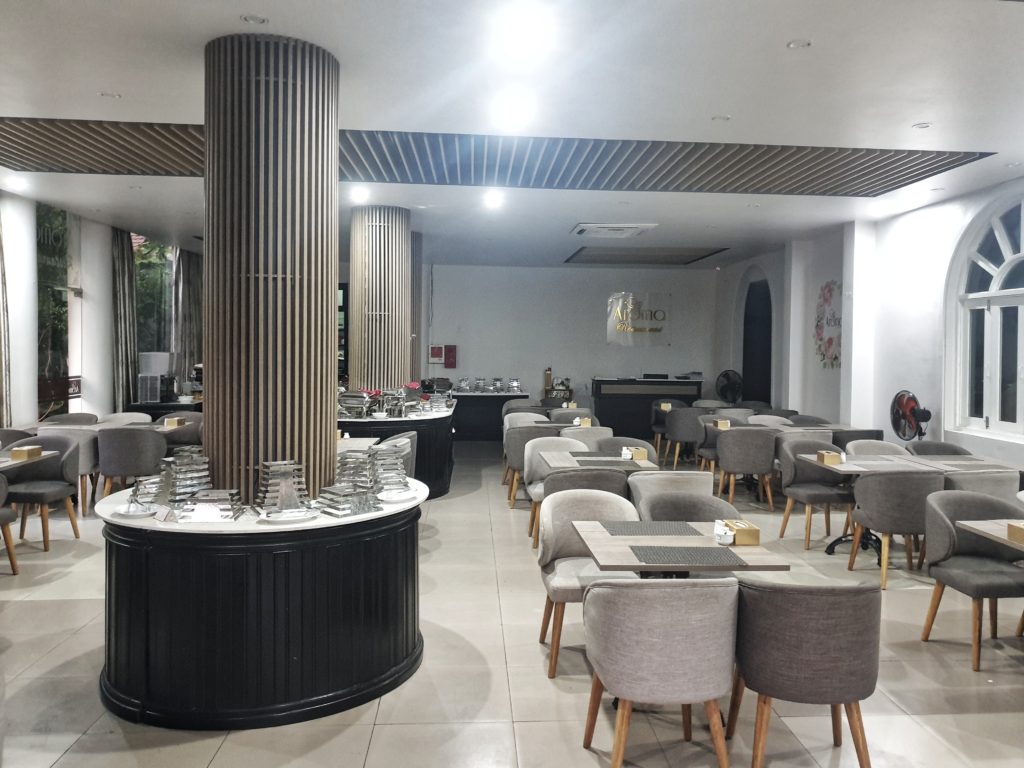 Rosaleen Boutique Hotel pride themselves on having the highest quality foods which are prepared by passionate skilful chefs and they have every right to. The service is second to none and it is the perfect place for a candlelit romantic dinner for couples or for those foodies out there looking for delicious food.
Visit the Imperial Citadel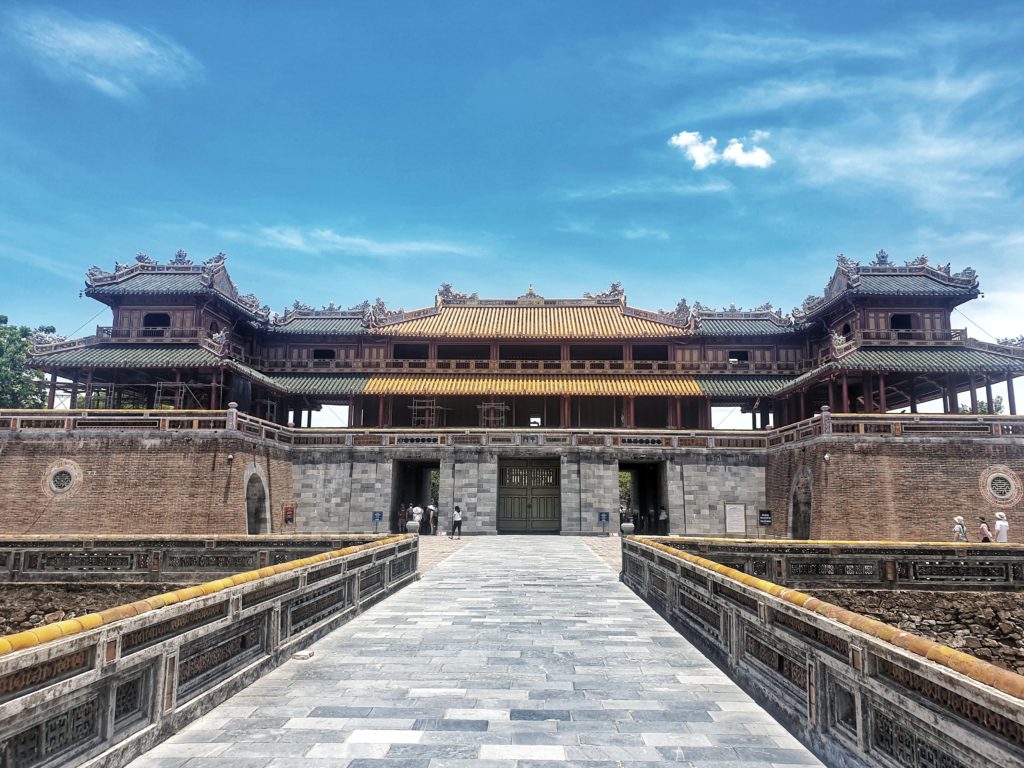 The Imperial Citadel in Hue would have been the previous centre of the government and is made up of a vast complex. When you walk around you can admire the moats, carved gates and royal pavilions, and there are also a clutch of engaging museums on the grounds.
If you like Vietnamese costumes, textiles and art then make sure not to skip the main galleries here.
Cycle around the city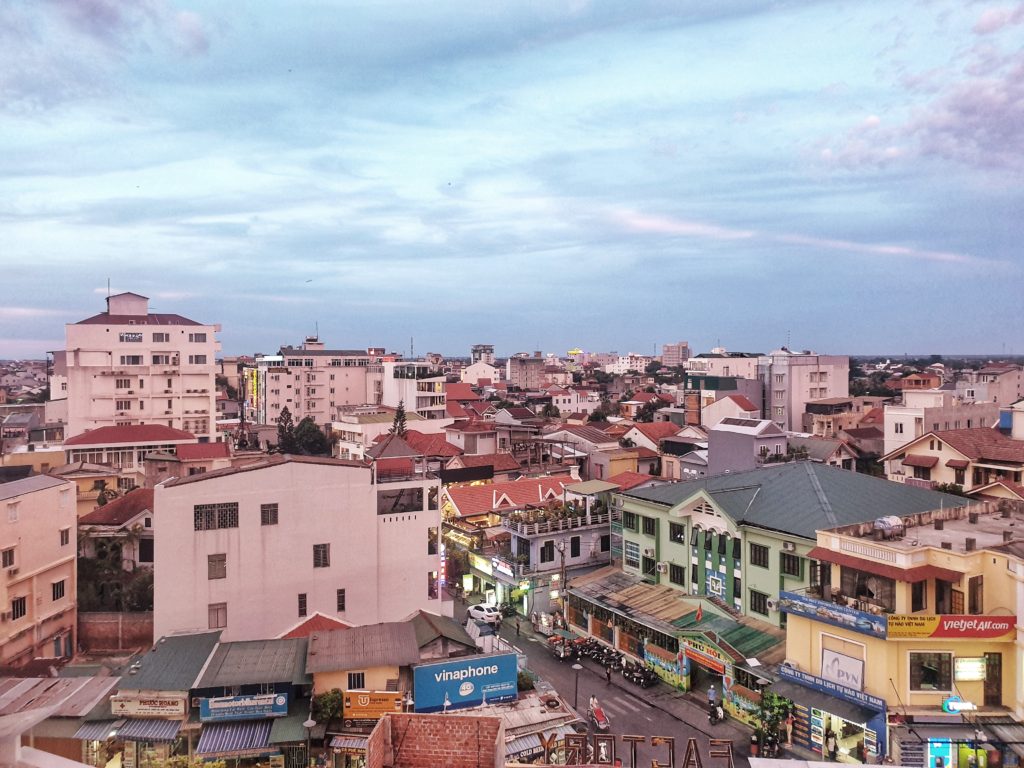 Hue is often said to be one of the nicest cities in Vietnam to cycle around. You will find far less traffic here than in other parts of the country and you can also cycle along the lush banks of the Huong River and visit all the key attractions for which Hue is famous.
You can either just rent a bike and go it alone, or you can also join a dedicated cycling tour with a guide that will take you around Hue or out into the surrounding countryside.
Explore the abandoned water park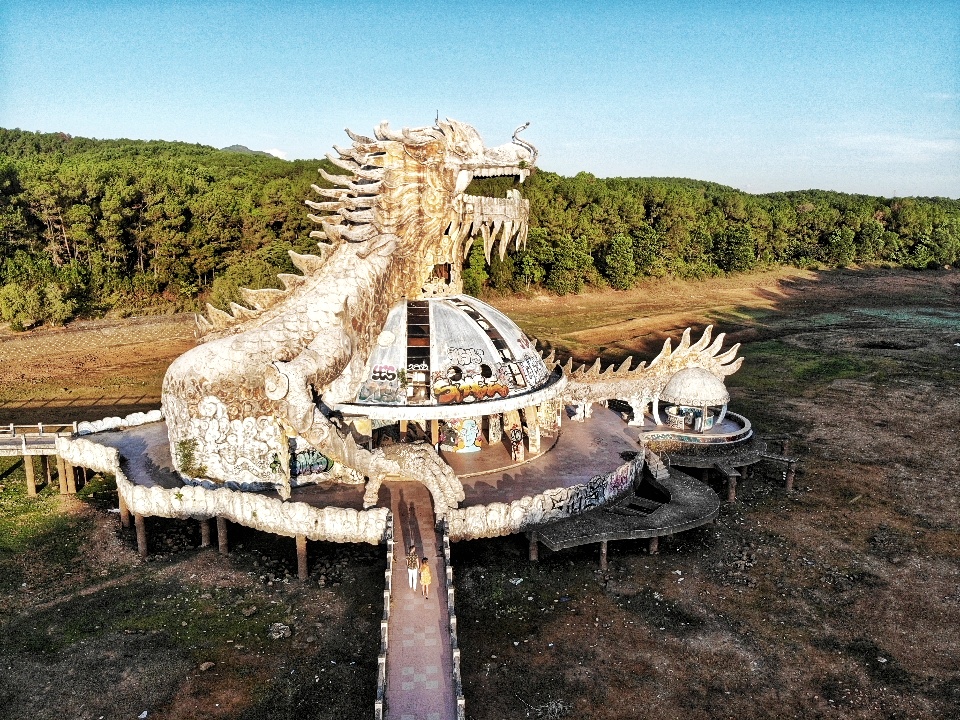 This will require some navigation and the rental of a scooter to get there as its much easier than trying to get tuktuks or taxis there I found. But, hidden away is a long lost water park which is half built and left without love for many years now. Due to this fact it has actually become a tourist attraction now and while it used to be a secret a few years ago, it is now a popular Instagrammable place.
Be sure to check it out early morning as it is still worth checking it out and it still gives me the creeps. We went for sunrise and we left at 8.30am and we still saw no one there.
How to get there
36 Chu Van An Street, Phu Hoi Ward, Hue City, Viet Nam
Tel: (+84)2343.946.555
Hotline: 0935.220.357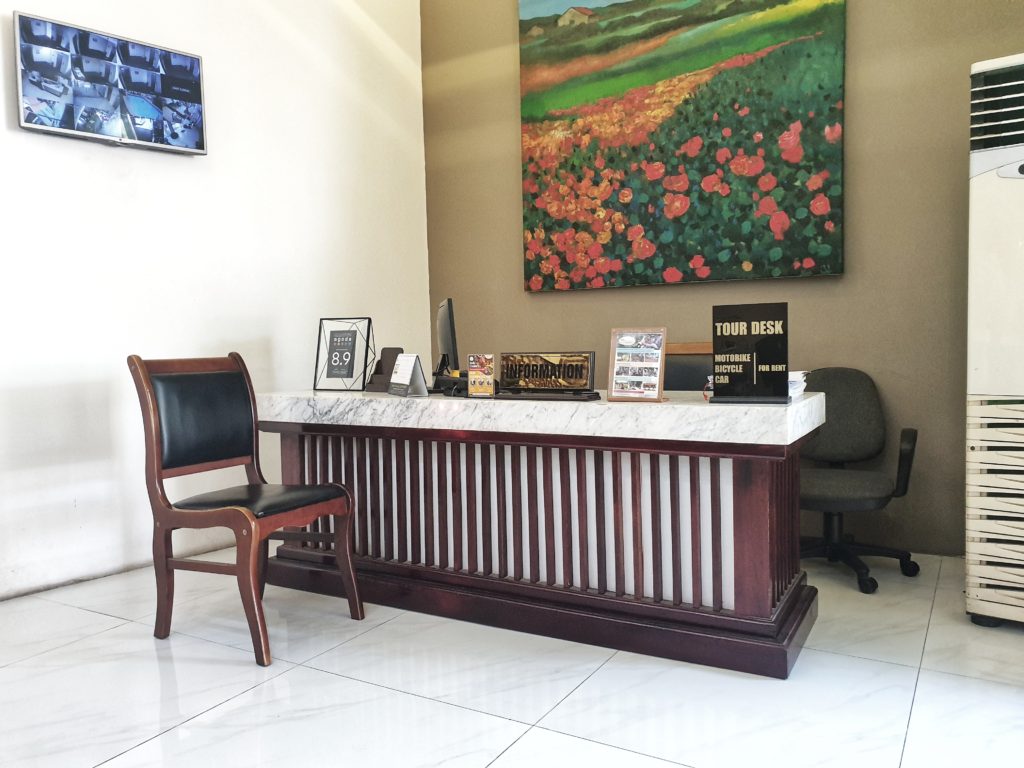 Prices
The prices will vary depending on what time of year you stay – to check out the pricing click here.
We stayed in July 2019 and for our Deluxe Double Room with Balcony it would cost 2,400,000 VND (£81) per night.
Extras
Free public parking is possible on site (reservation is needed).
WiFi is available in all areas and is free of charge.
Airport shuttle (additional charge)
On-site coffee house
24-hour front desk
ATM/cash machine on site
Luggage storage
Summary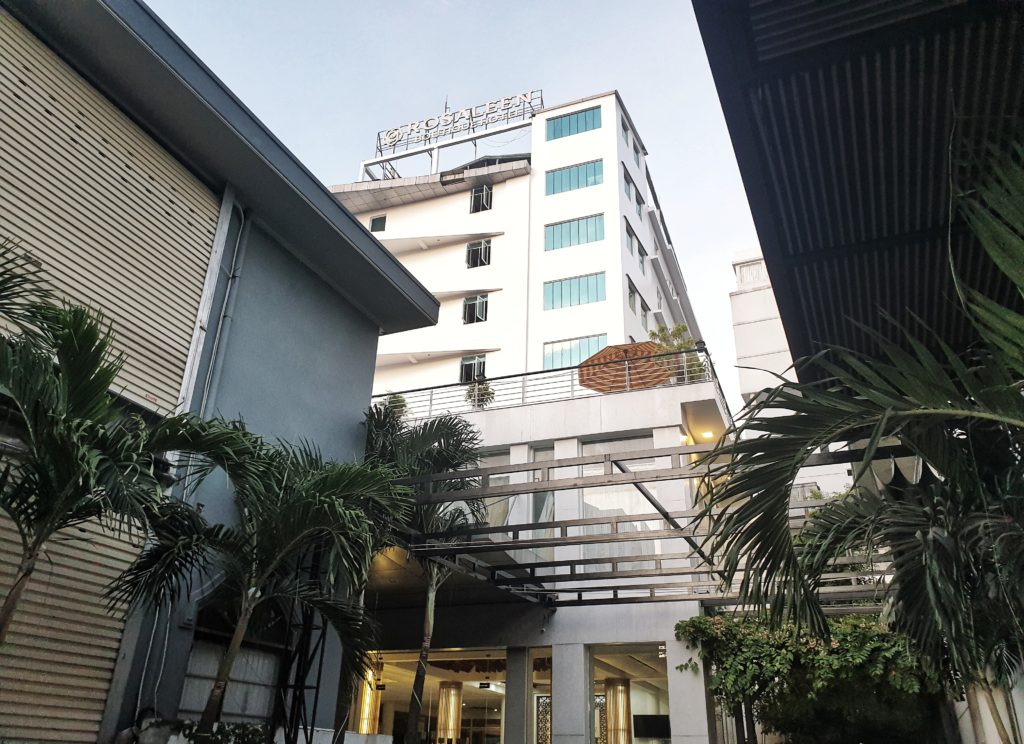 This exotic slice of Vietnamese paradise is absolutely beautiful, peaceful, and the perfect place to stay and relax while in Hue. I am so glad that we chose to stay here for a few nights – its the best place for ultimate customer service and luxury!

The room was fantastic, we had a super comfortable nights sleep and really enjoyed watching the surrounding city and mountains from our bed. The pool was my favourite feature as it was large and refreshing plus the staff are so friendly, they can honestly not do enough for you to make your stay that little bit more comfortable than what it already is.
You will want to spend longer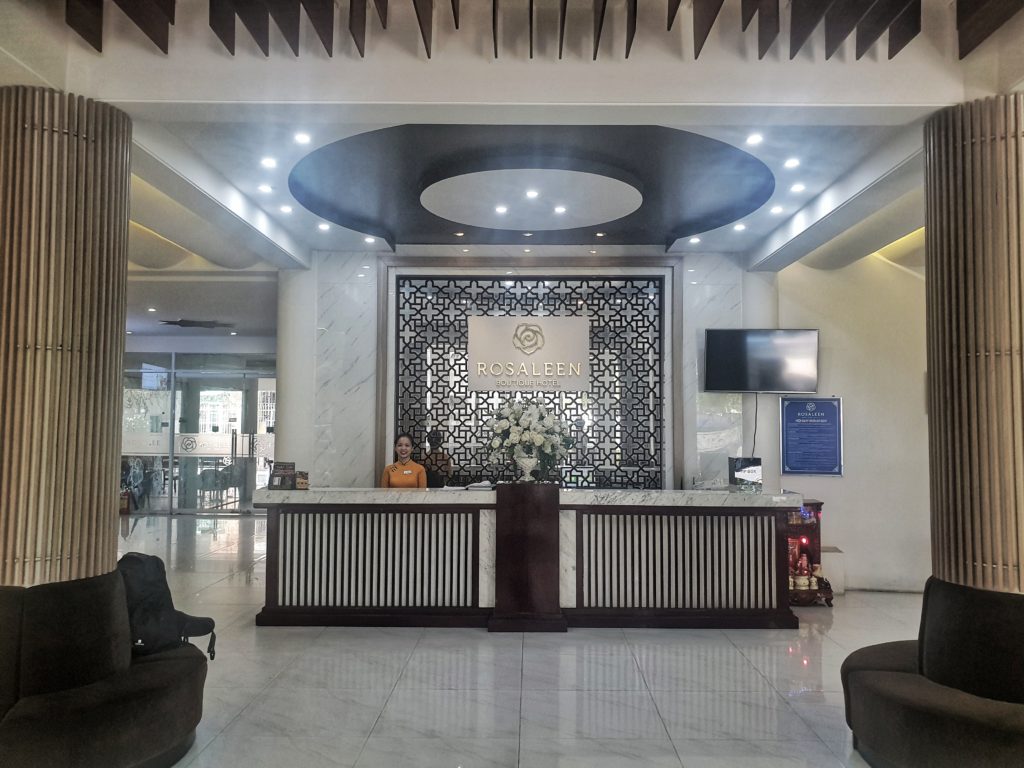 The hotel is quite simply superb and the views are breathtaking leaving you soaking them up the whole time you're there. When you throw in the close proximity to the river, night markets and all of the other attractions you are onto a winner!
If you are in Hue, Vietnam, and you want to have a unique luxury Vietnamese experience, I would highly recommend Rosaleen Boutique Hotel.
Check out their Facebook and Tripadvisor here.
***Thank you to Rosaleen Boutique Hotel for kindly sponsoring this post. All opinions are 100% honest & completely my own.