RESORT & CASINO
Located in central Aruba, Renaissance Aruba Resort & Casino is a beautiful modern resort and it is an ideal base for those who want to explore this beautiful Caribbean island. Home to lush beaches, shopping centres, restaurants, bars and of course the famous flamingos. Complete with a private island, large infinity pool, sun loungers, Starbucks, restaurant and gym this is a great place to stay!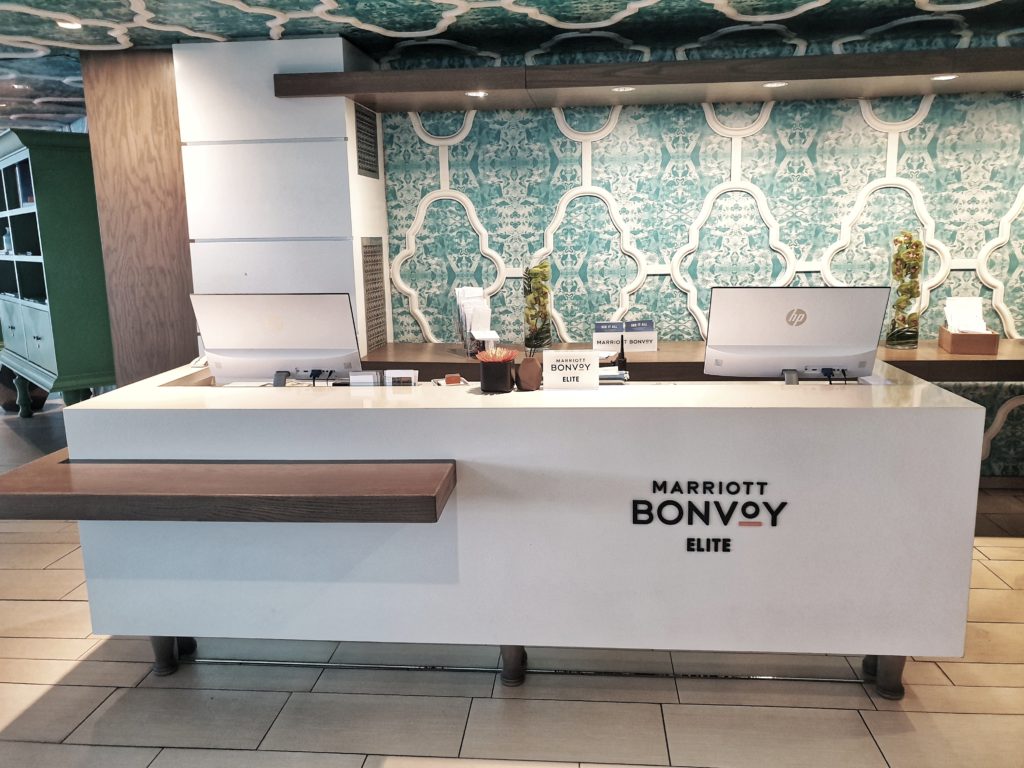 Situated just a short walk away from the local shops & restaurants, you will find yourself in an energetic local town atmosphere, oozing sunshine and unique decor making it extremely comfortable, cosy and stress free. The rooms are brilliant, offering cosy furnishings and amenities, designed with your comfort in mind.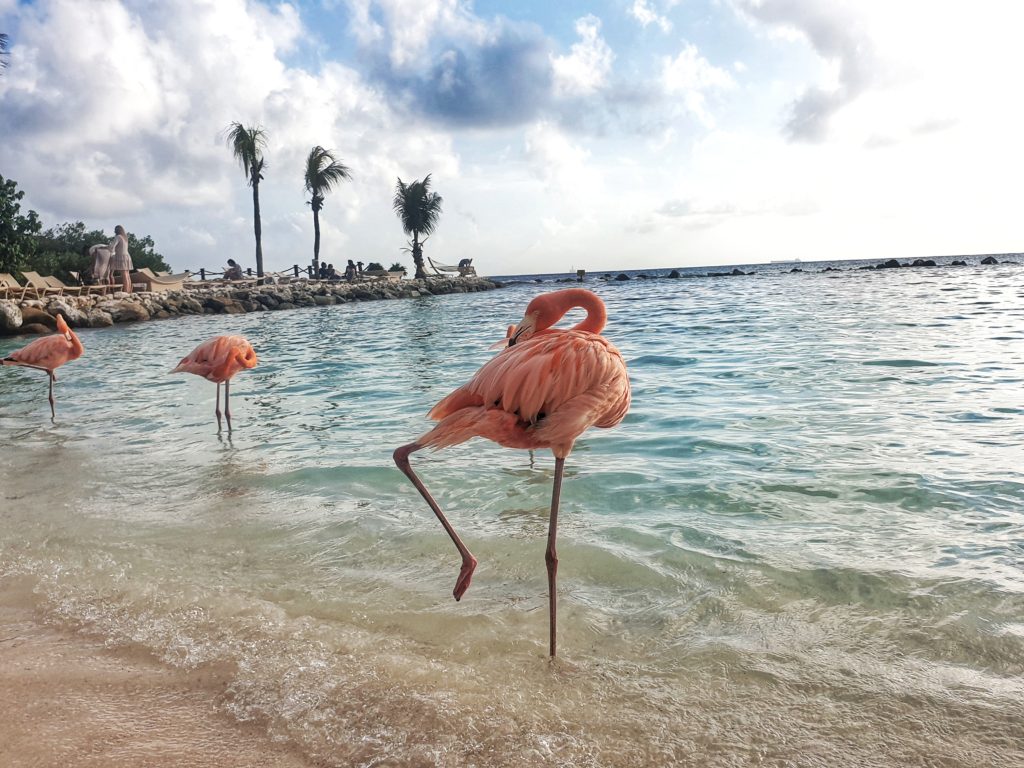 There are two hotels located within 5 minutes of each other – the Marina and the Ocean suites. We stayed at the Marina which was for adults only and more suited to our needs.
If you find yourself in Aruba, Caribbean, then I would highly recommend booking a few nights stay at Renaissance Aruba Resort & Casino.
Highlights
Super friendly and welcoming staff
Comfortable, modern & clean rooms
A fantastic large infinity pool with sun loungers
Chill out area with sofas and chairs
Its private island with flamingos and iguanas
Resort Room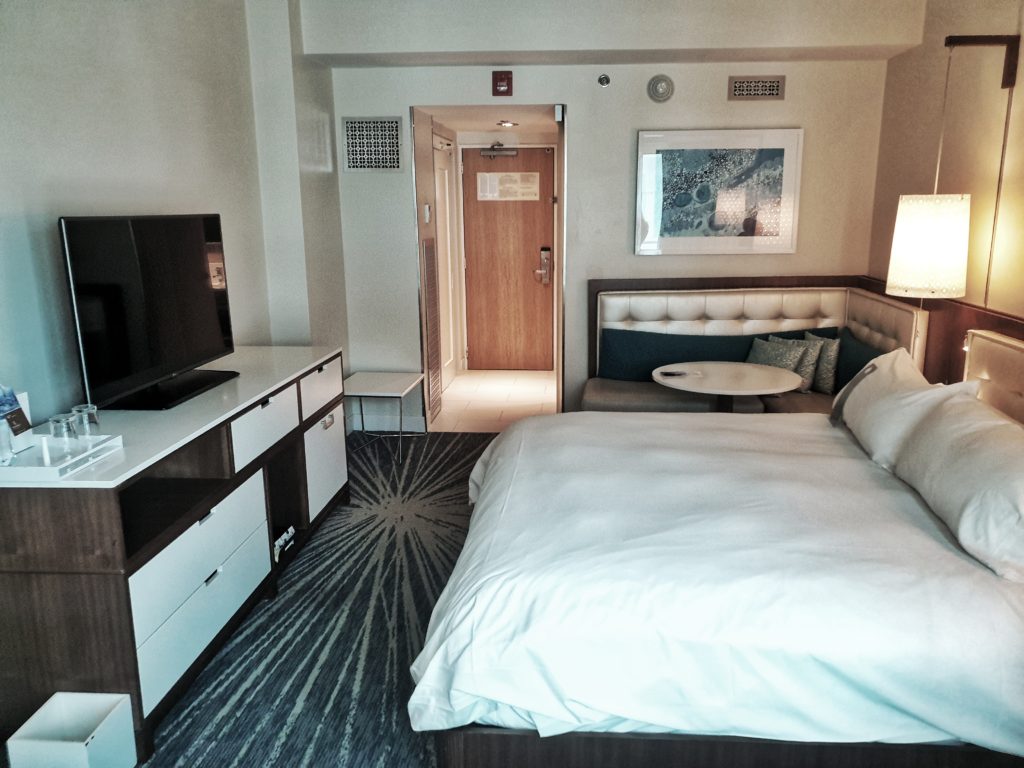 During our stay at Renaissance Aruba Resort & Casino we opted to stay in the Resort Room which was perfect for our needs and provided a very comfortable night's sleep. With fantastic views, aesthetically pleasing decor, spacious and comfortable furniture we almost didn't want to leave to explore the island.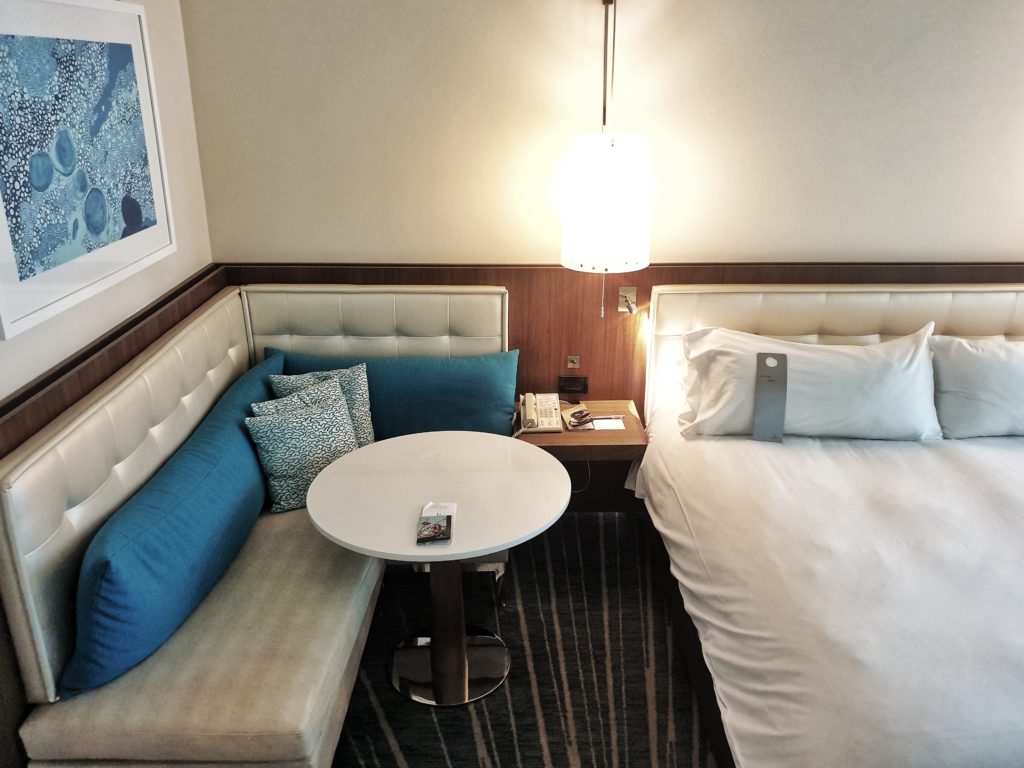 Furnished with a large window, it was a brilliant way to wake up in the morning. It comes with a large king size bed that was honestly so comfortable we really did struggle to get up in the mornings. We had our own modern ensuite bathroom, table & sofas, air-conditioning/heater, plenty of power points, coat hooks, mirror and a large flat screen TV.
What you get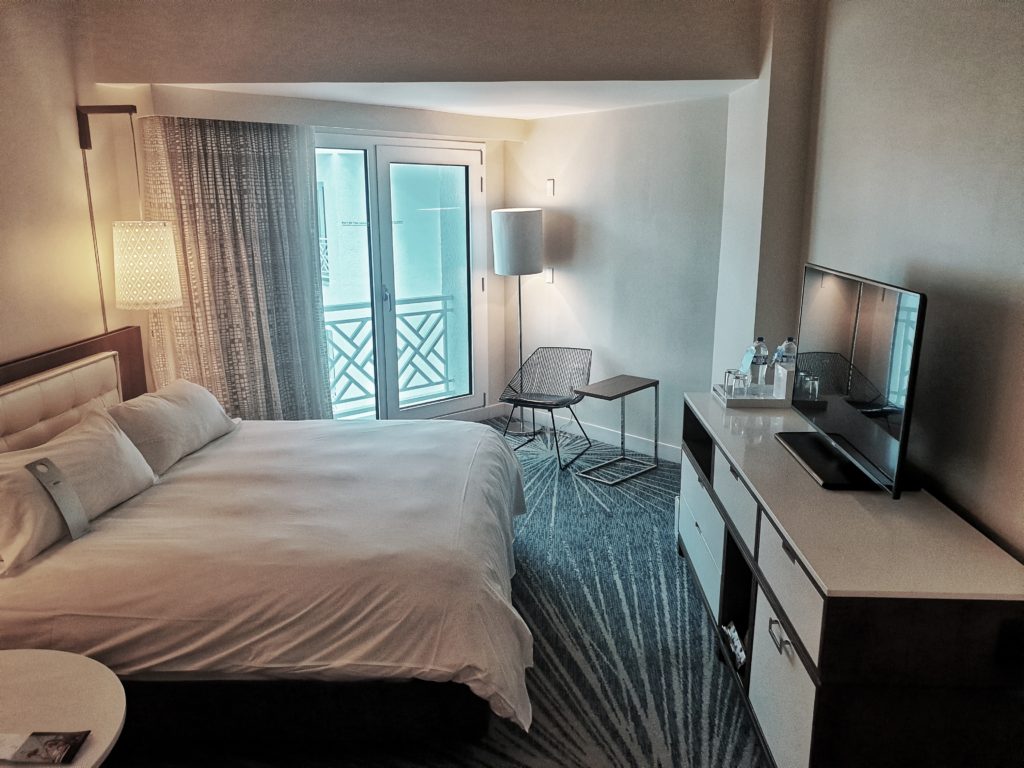 The room comes equipped with free toiletries, strong Wi-Fi, fluffy pillows, clean towels, soft linens, flatscreen TV, hairdryer, safety deposit box, coffee & tea making facilities, bathrobes and plenty of space for you to relax in.
These newly renovated guest rooms blend modern design with local Aruban spirit with a redesigned bathroom including a rain shower and cozy furnishings in a soothing palate of rich woods, silvery creams, off-whites, and splashes of aqua designed with couples in mind and much more.
To view all their other rooms click here.
Activities
Jump in the outdoor infinity pool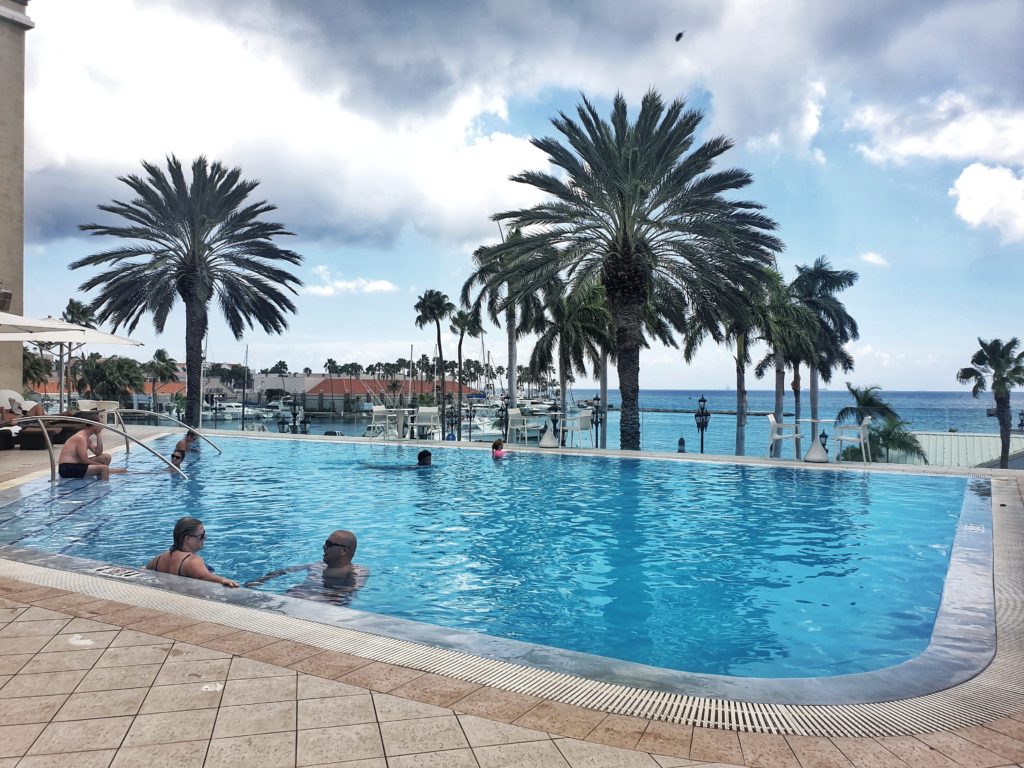 Need to cool off from the hot Aruban heat? Then look no further than the outdoor infinity pool, situated at the front of the property with views of the marina and an excellent seclusion for a refreshing dip. Surrounded by plenty of sun loungers, this is a great place to chill out, relax and enjoy some sunshine.
Visit the flamingos!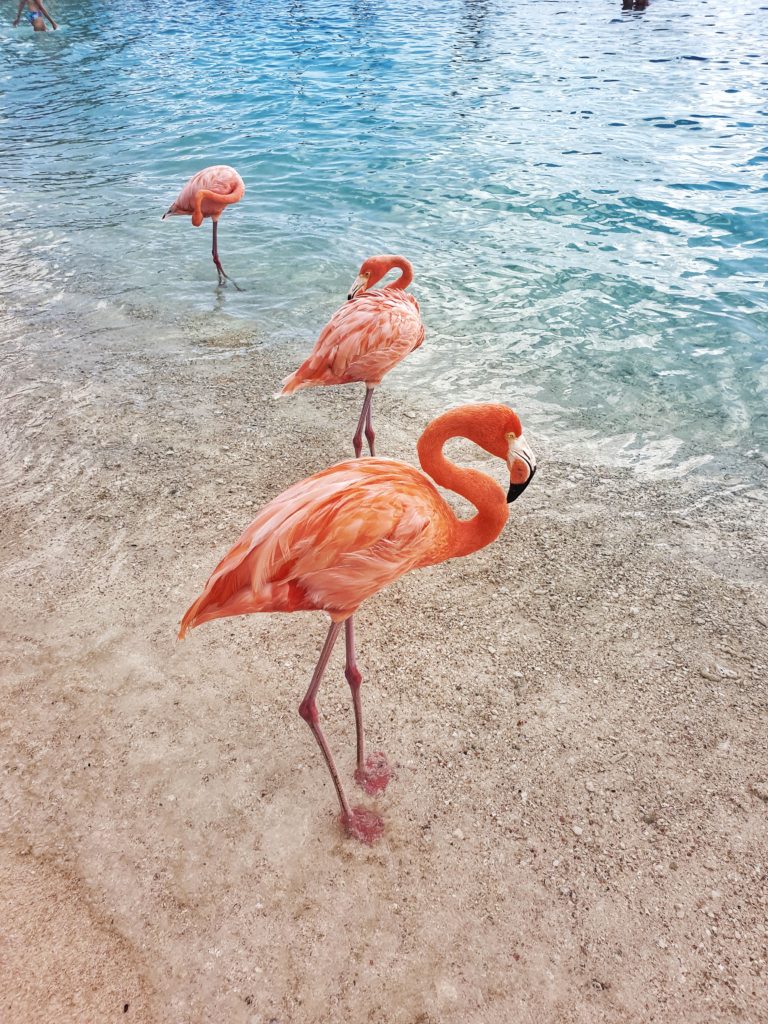 The Renaissance Aruba Resort has its own private island complete with snorkelling, quirky iguanas and vibrant flamingos that lounge on the beach with you.
Visitors can feed the flamingos the provided treats (bring 25 cent coins with you), although food isn't necessary for the pink residents to walk right up to you on the soft sands. Colorful iguanas and blue lizards lounge on the beach next door as well, and a regular boat shuttle takes you back and forth from the hotel.
Click here for more information.
The Private Island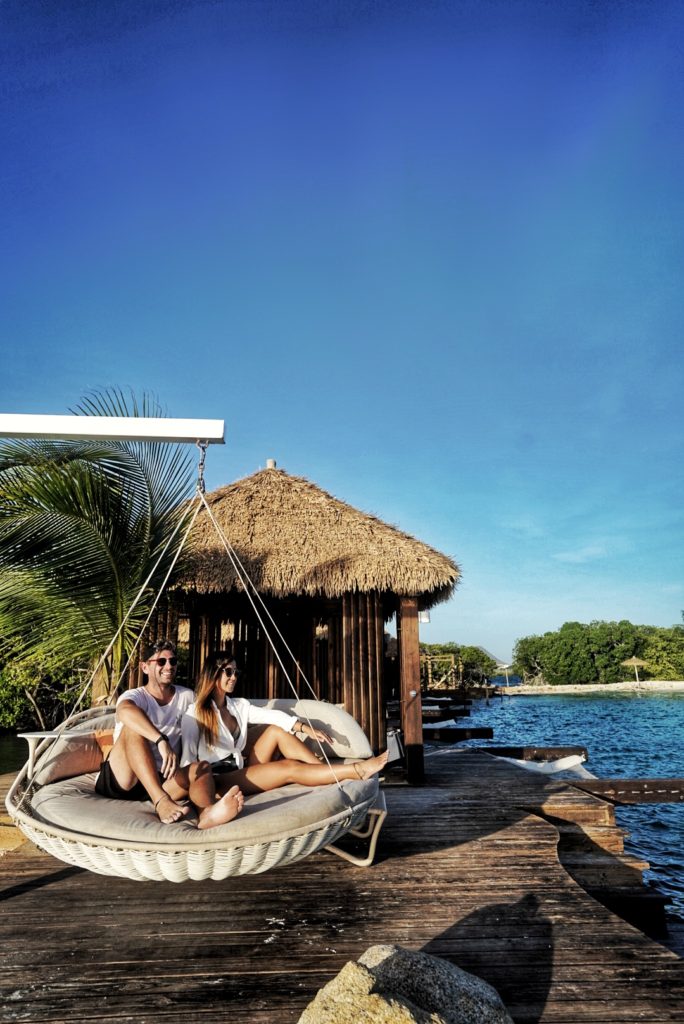 Home to some of Aruba's most stunning private beaches, Renaissance Island exists as a true tropical oasis. Whether you're pampering yourself at Spa Cove, watching wild flamingos roam, playing a game of beach tennis, or simply basking in the warm Aruban sun, Renaissance Island is sure to inspire a story worth sharing. Also here to give beachgoers a break from the sand and surf are the luxury private cabanas, along with the Papagayo Bar & Grill and Mangrove Beach Bar.
Hit the gym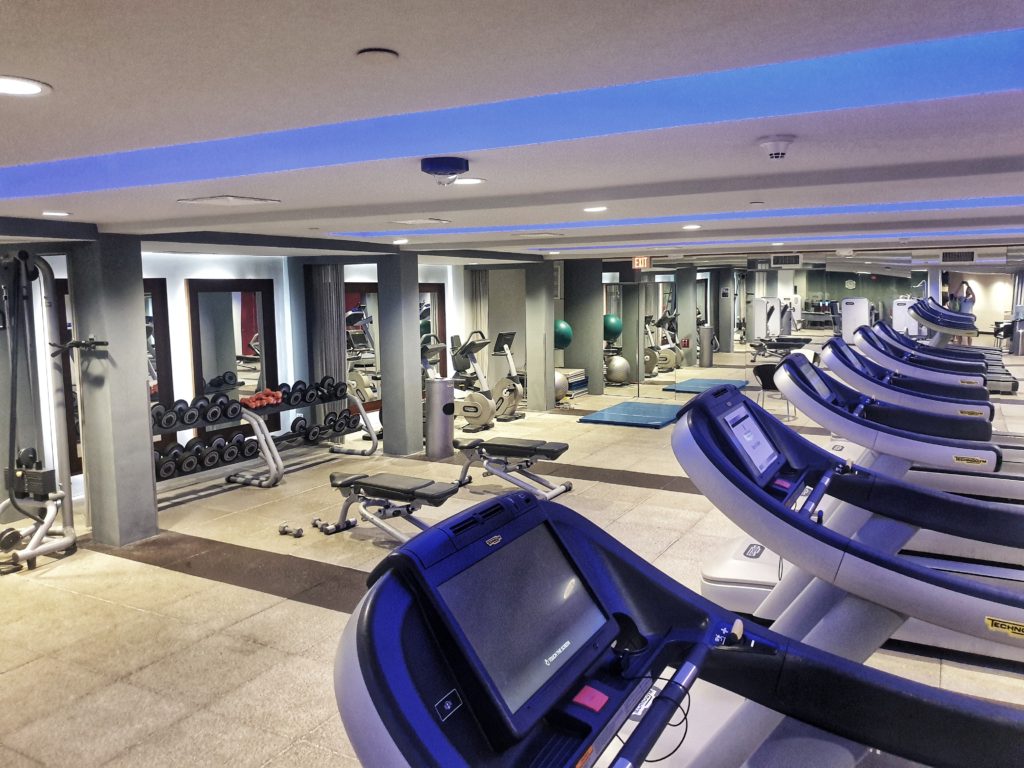 This 24 hour fitness gym is equipped with Techno Gym machines and has everything that you could possibly need to keep in shape while enjoying the island of Aruba.
Hike Arikok National Park
Inside Arikok you'll see centuries-old cacti and rock-face paintings. Cooling off means heading to its breezy coastal inlets, like Boca Prins for far-flung ocean views.
Opt for a hike of the trails to see bright quartz peeking through the desert soil, flora and succulents like aloe flourishing; and then head toward the wind turbines in the distance (which create 20 percent of the island's electricity) to experience the nearby sea cliffs and swimming spots.
Explore San Nicolas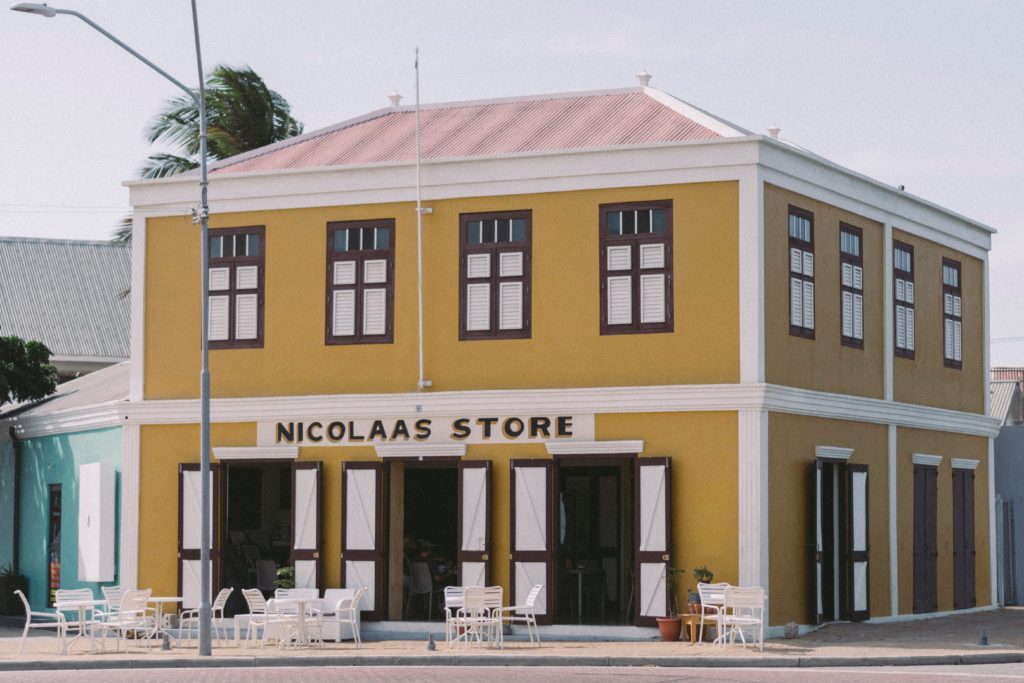 Most Aruba visitors stay in the resort-saturated Palm Beach area on the north coast, but the opposite side of the island has some of the best local beaches and cultural things to do in Aruba.
The San Nicolas area is home to colourful street murals, local art galleries and artisan shops, and Baby Beach—which earned its name for its calm, clear bay. You'll get equal parts nature and culture in San Nicolas.
Snorkel and See Wildlife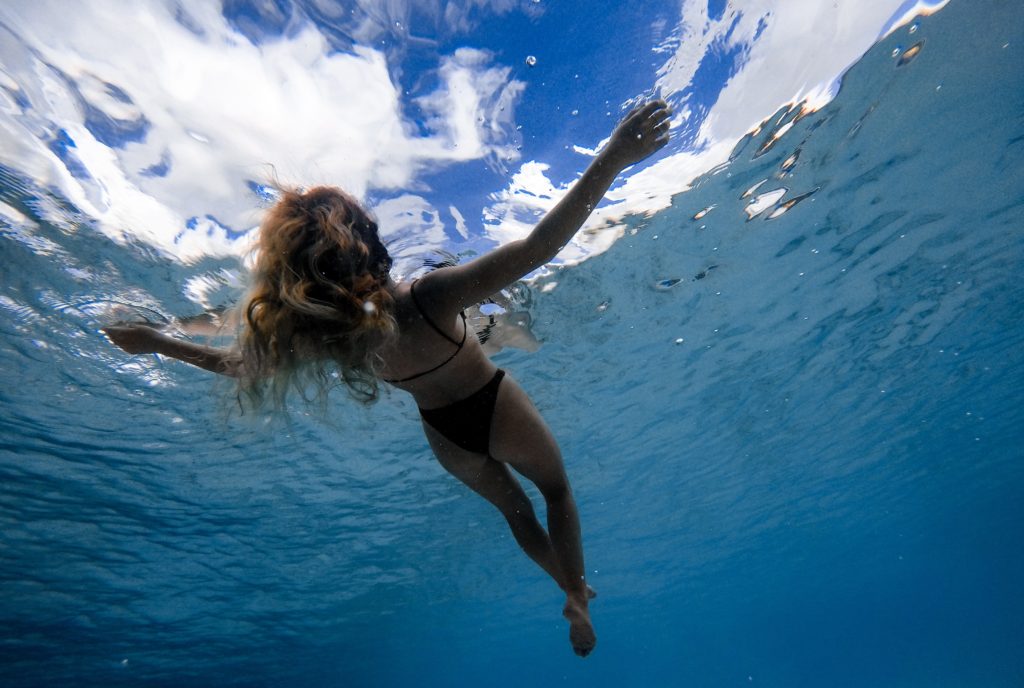 The clear, calm waters of Aruba make snorkeling a can't-miss activity, and there are plenty of animals to see outside the water as well. Head to Arashi Beach or Boca Catalina for pristine waters full of tropical fish. Or, pick one of the many hotels on the island that have their own snorkeling and wildlife area.
Find Your Favourite Beach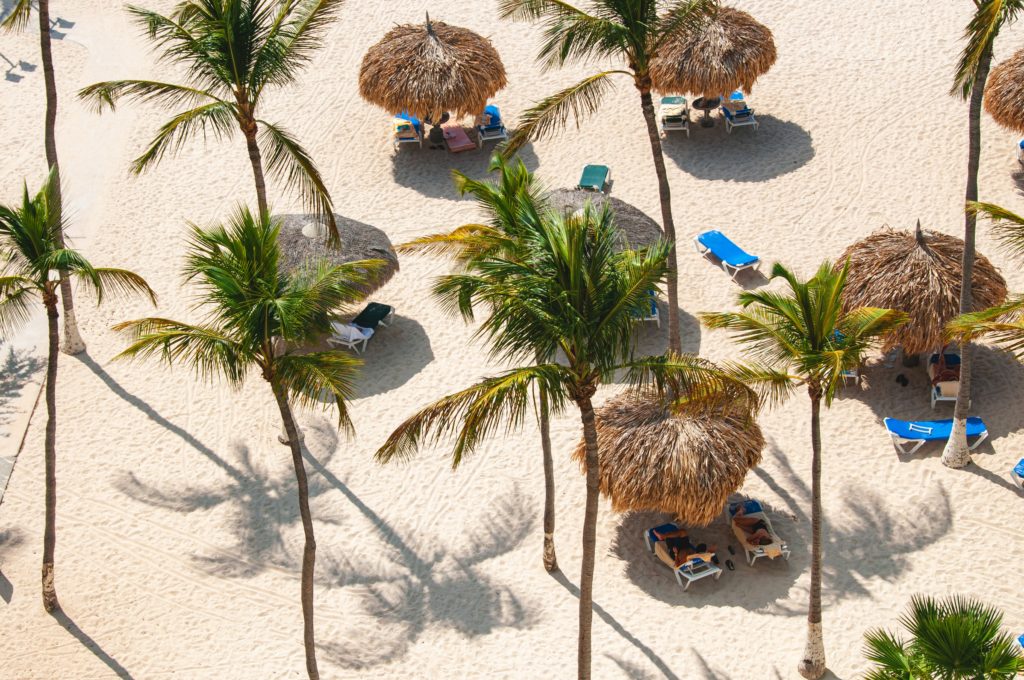 Aruba has over a dozen idyllic public beaches worth exploring, from Eagle Beach's (pictured) white sand and Palm Beach's cabanas to Boca Prins' sea spray and Wariruri's surf-worthy waves.
Locals and visitors alike take to Druif Beach for relaxation closer to downtown, while the calm waters of Baby Beach or water sports at Palm Beach might also be worth the trip for some water lovers.
How to get there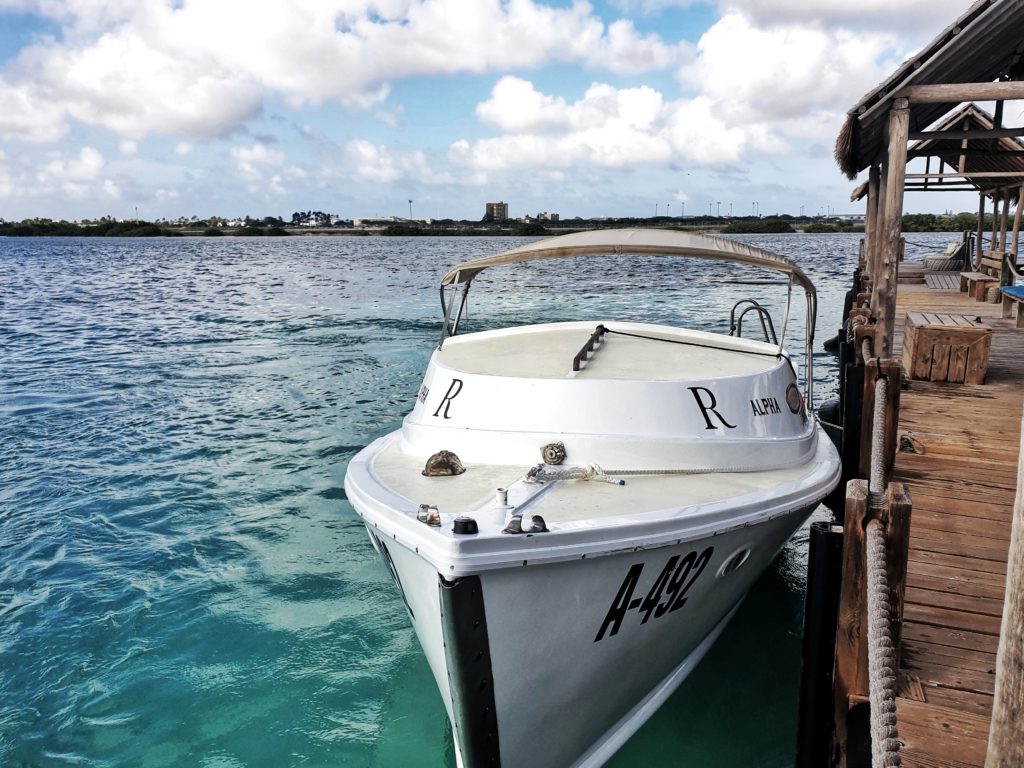 RENAISSANCE ARUBA RESORT & CASINO | L. G. SMITH BOULEVARD 82 · ORANJESTAD, ARUBA
PHONE: 297-583-6000 | FAX: 297-582-5317 | TOLL-FREE: 1-800-421-8188
From the airport it is only a short 15 minute drive by taxi which will cost around $20 USD one way.
Prices
The prices will vary depending on what time of year you stay – to check out the pricing click here.
We stayed in September 2019 and for our Resort Room it would cost $200 USD (£155) per night.
Extras
Wi-Fi is available in all areas and is free of charge.
Plenty of space to relax in
Luggage storage
Secure front doors and rooms
Close proximity to restaurants and shops
Casino on site
Summary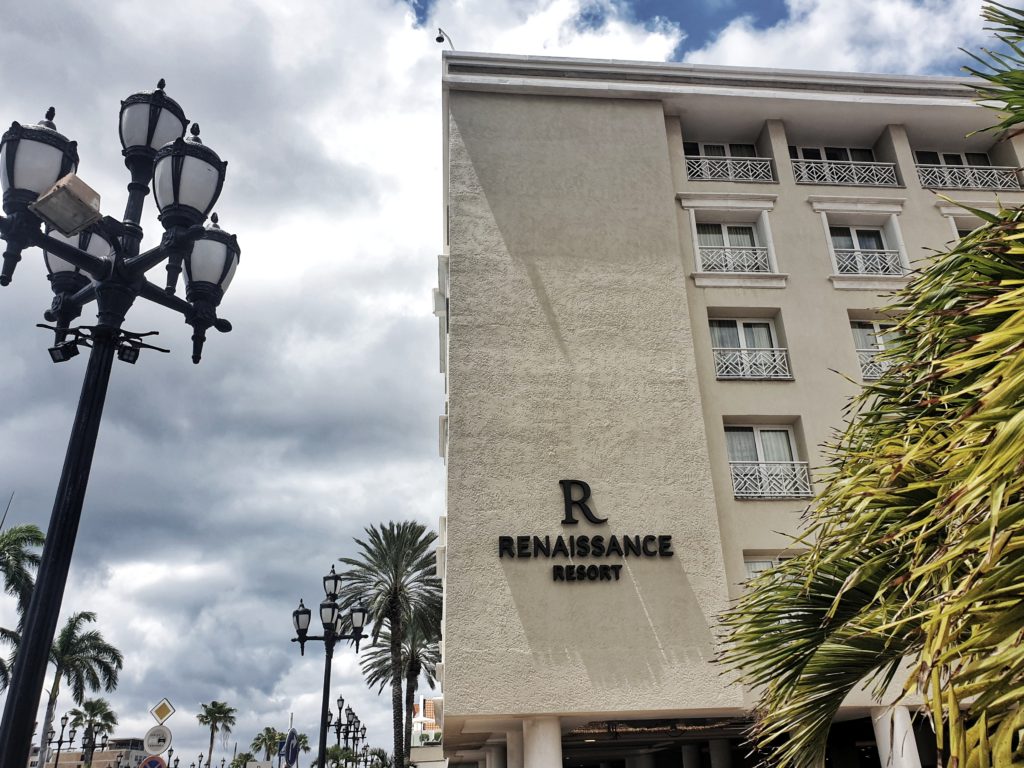 This resort is a great place to stay due to its location, and the perfect place to stay while in Aruba. I am so glad that we chose to stay here for a few nights – it's the most unique place in the town with everything you could need.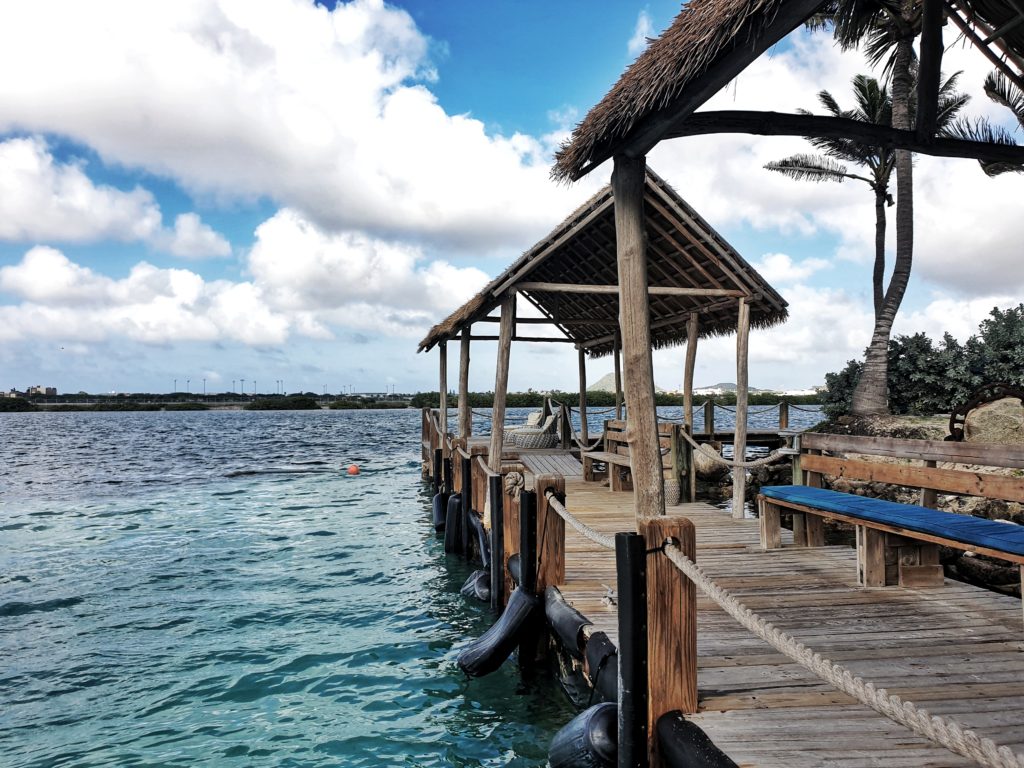 Experience unparalleled privacy and relaxation at the Renaissance Marina Hotel, where adults-only tranquility meets impeccable guest service and luxurious amenities that include the Okeanos Spa, an infinity pool, state-of-the-art fitness center, BLUE bar, casino and great shopping.
You will want to spend longer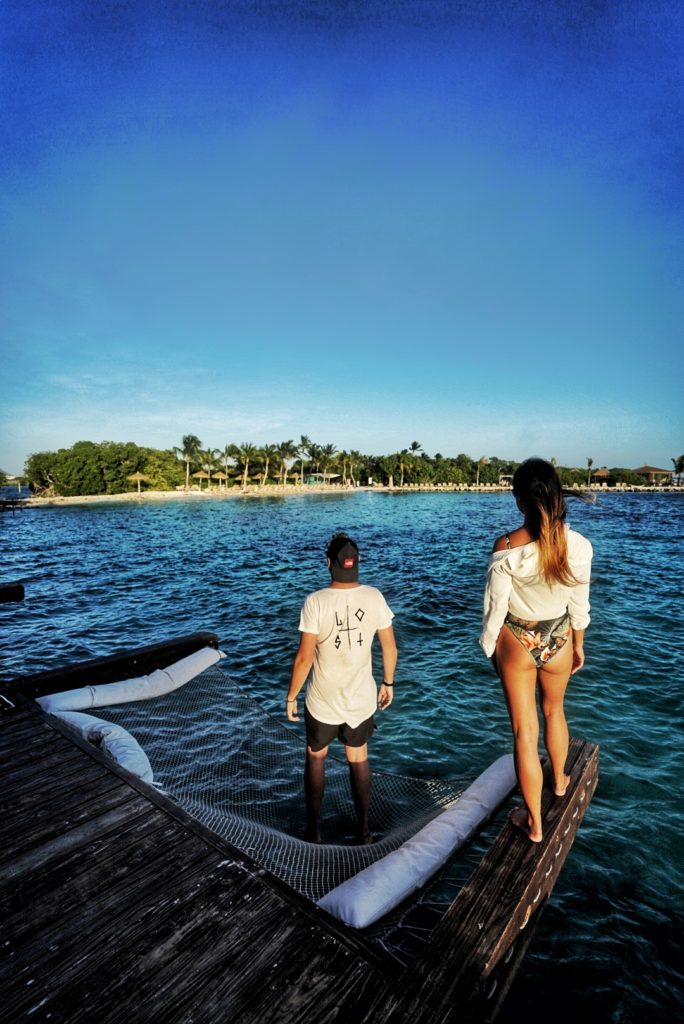 The room was fantastic, we had a super comfortable night sleep and really enjoyed watching the sun rise from our bed and large window. The location was my favourite feature as it was super central and easy to get around the island from there. The staff are also so friendly; they can honestly not do enough for you to make your stay that little bit more comfortable than what it already is.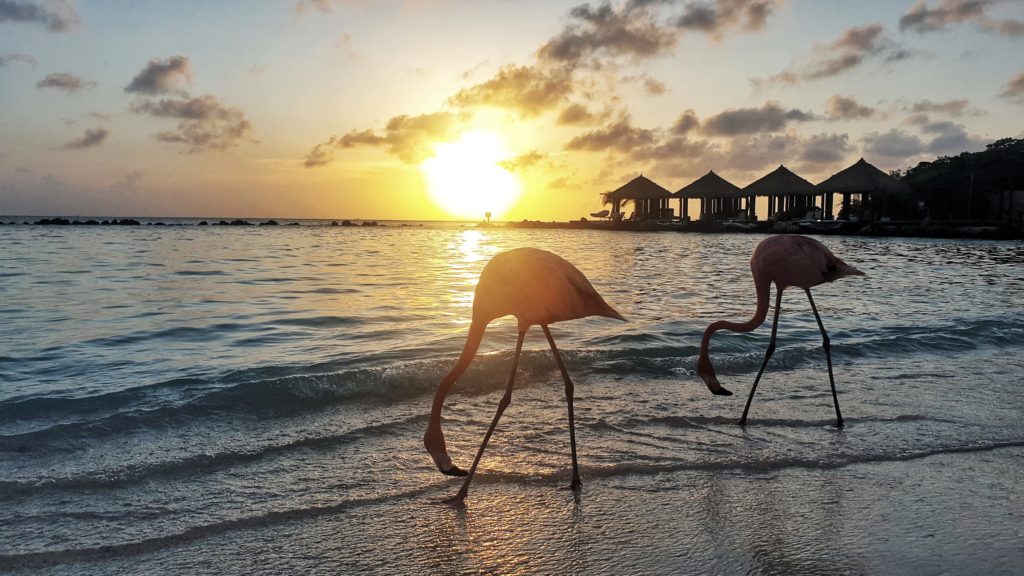 The island is super chill, but in a great way. It is surrounded by beautiful beaches, bountiful history and interesting wildlife which are absolutely breath-taking and you will find yourself soaking them up the whole time you're there. When you throw in the close proximity to the shops, bars, restaurants and all of the other attractions you are onto a winner!
If you are in Aruba and you want to have a unique flamingo/resort experience, I would highly recommend Renaissance Aruba Resort & Casino.

***Thank you to Renaissance Aruba Resort & Casino for kindly sponsoring this post. All opinions are 100% honest & completely my own.