WHERE PARADISE MEETS LUXURY
⇷☓⇸
Pulo Cinta is the ultimate Indonesian love story. Also known as the Island of Spices, it was where a young prince met a beautiful daughter of a Dutch trader and fell in love in a Romeo & Juliet style affair. Their forbidden love was cultivated in Pulo Cinta and became their secret escape.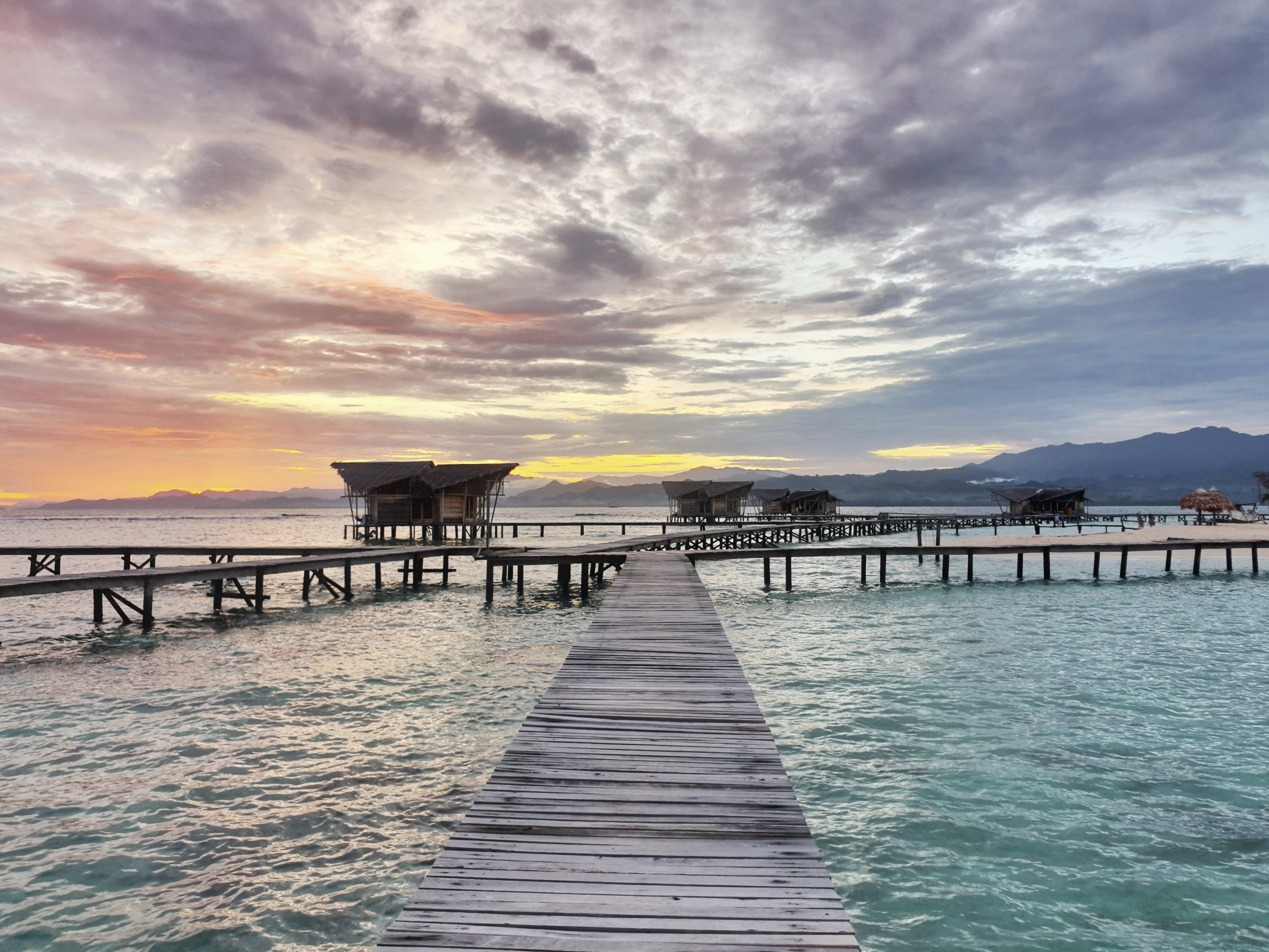 These days, it is one of the most sought after holiday escapes rivalling the Maldives (except a-lot more affordable) with its luxurious water bungalows, pristine white beaches and crystal clear ocean waters.
If you find yourself in Indonesia be sure to book at least three-four nights at this beautiful resort.
Highlights
Luxurious water bungalows and a step away from the ocean
Fun water sports and activities
Some of the best stargazing you will ever see
Romantic wining and dining to set the right mood
The ultimate place to relax and chill out
One Bedroom Water Villa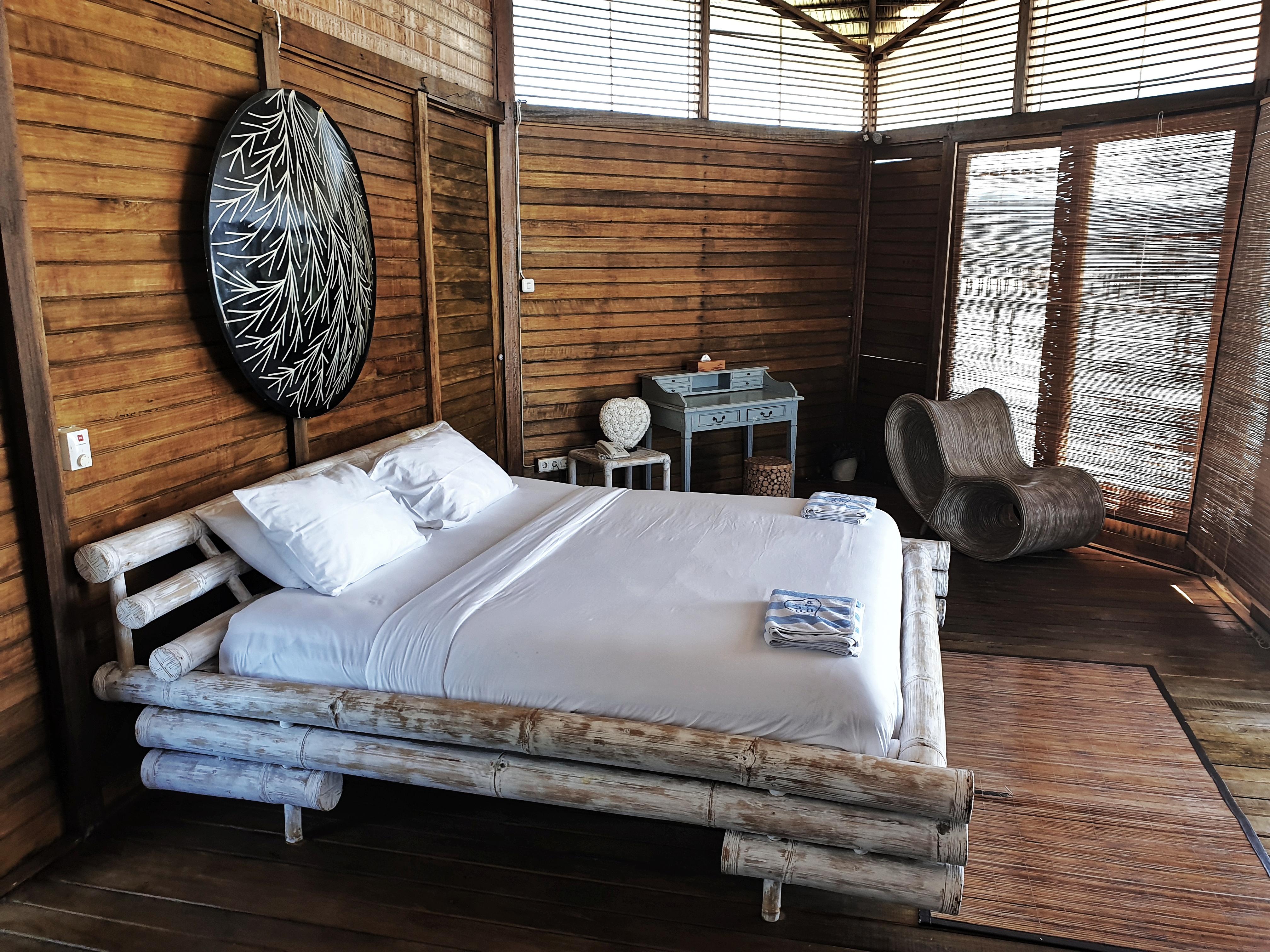 During our stay at Pulo Cinta we opted for the one bedroom water villa for three nights, and we were definitely not disappointed with our decision!
The villas are all built above the beautiful clear ocean that surrounds the island which provides you with unrivalled panorama views. There is so much space for you to live in and you are provided with a king size bed which super comfortable and perfect for two people.
What it comes with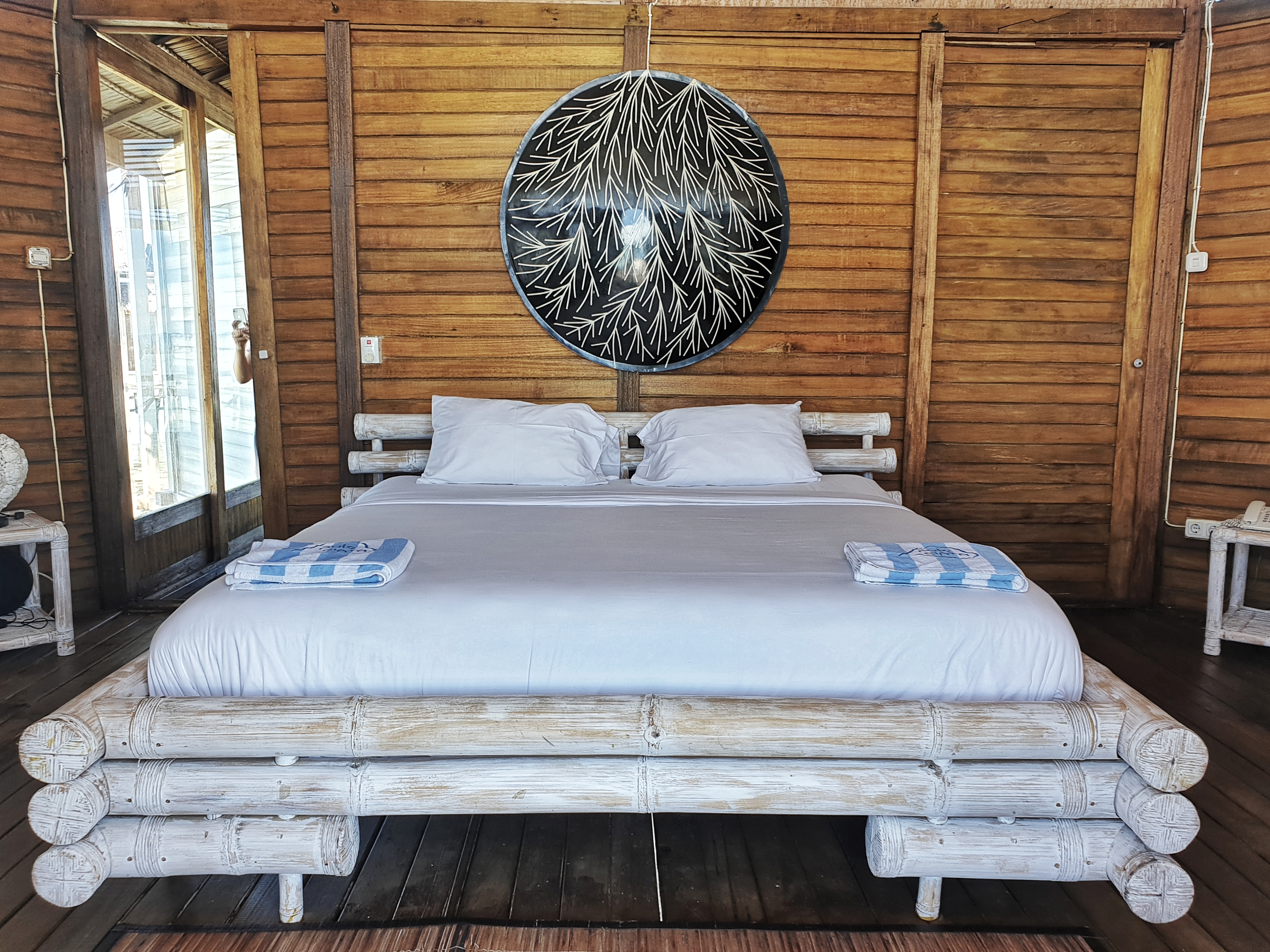 The villa is 100% solar energy, has a private deck to lunge & sunbathe on, a brilliant built in audio system for your ultimate chill out music, towels, free use of snorkel gear, free toiletries, large wardrobe, writing desk, and a constant supply of fresh water.
There are also two bed and three bed villas available as well depending on how many people are in your party.
Activities
Water Sports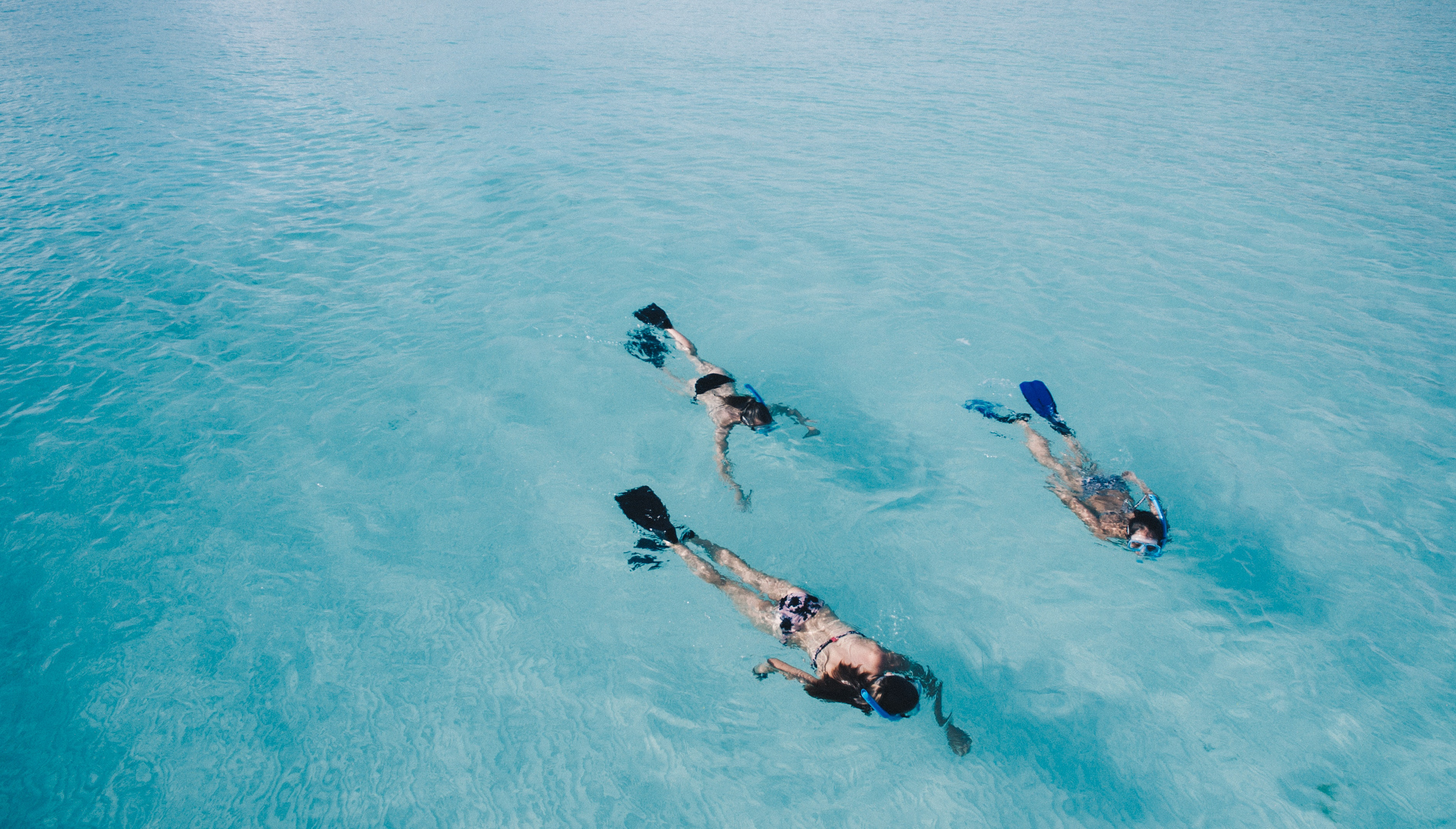 It is the perfect place, considering you are literally surrounded by water. You can go for a swim, snorkelling, scuba diving, paddle boarding, float around in some inflatables or just jump in and out of it from your private deck.
The Beach
This is the ultimate place to relax. The sand is a pristine white and a great place to soak up some sun, while sleeping, relaxing, reading and chilling out. Be sure to have a lot of water with to keep you hydrated and smother yourself in suncream too while you're at it.
Star Gazing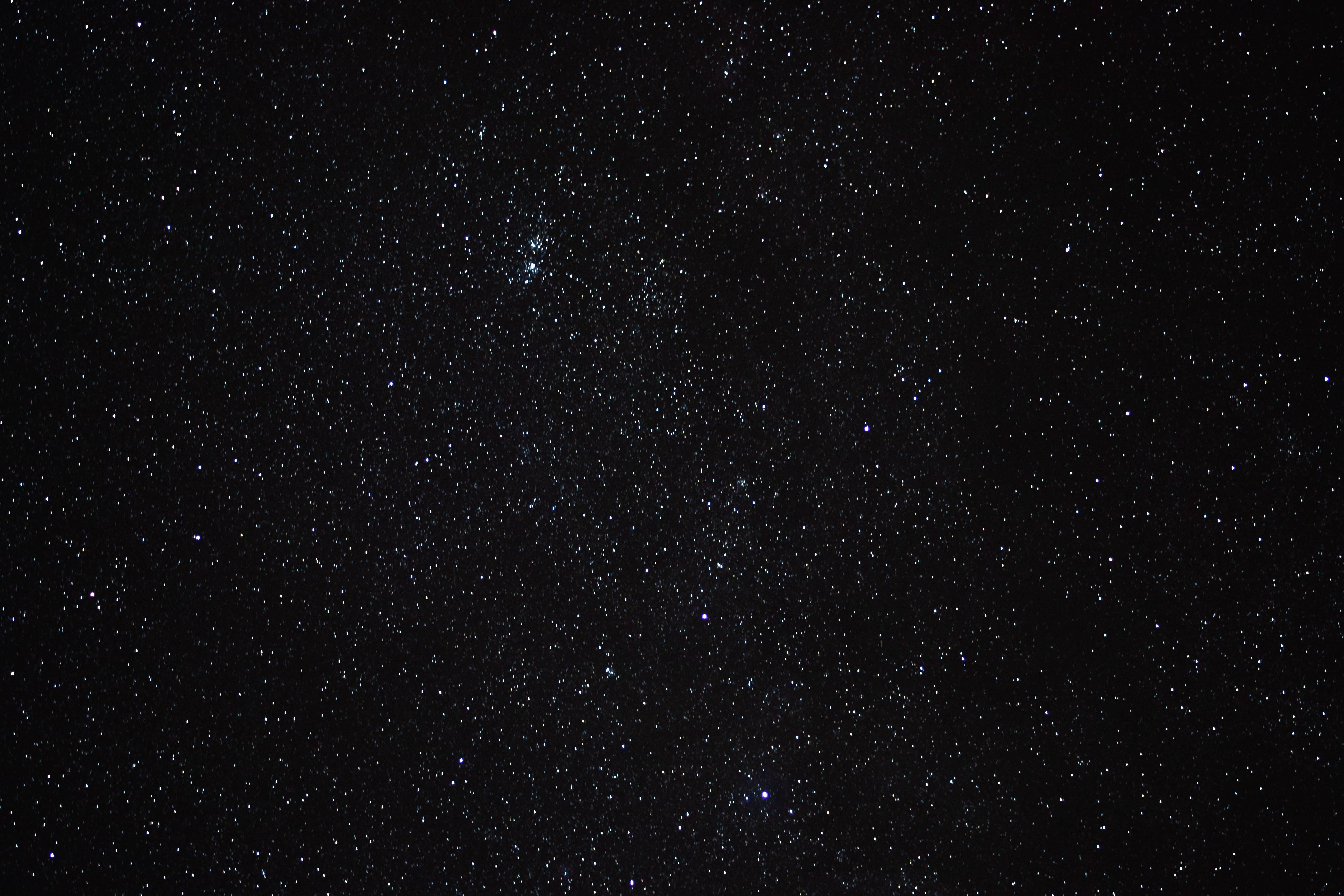 Due to the lack of light pollution and being on a deserted island in the middle of the ocean, its the perfect place to see all those stars and constellations you would just never ever get to see on the mainland.
The immensity of the universe is beautiful and humbling—the stars reminders of billions of lives spent, in astronomer Carl Sagan's words, "on a mote of dust, suspended in a sunbeam." Just look up on a clear night sky and wish upon a star among the millions of stars shining above you.
How to get there
Flying
Begin your trip with a flight to Jalaluddin Airport, Gorontalo Province of Sulawesi. Their exclusive airport pick-up will be waiting for your arrival and ready to take you further into an exciting journey to Pulo Cinta.
Via Jakarta
• From Jakarta, fly to Gorontalo. There are more than 30 flights by domestic airlines available every day. For your convenience, I recommend you to take the first flight of any flight
Via Menado
• Australia, HK, and Singapore could be a transit option to connect if you are traveling from Europe or US. From those nearby countries, take a flight to Menado, then connect to Gorontalo with domestic airlines.
By Car
Sit back for an exciting 2-hours road trip to Boalemo Regency. Enjoy the ride along the small town of Gorontalo and its lush, tropical sceneries.
By Boat
Departing from Boalemo Harbour, get ready for a 25 minutes of breathtaking views from the boat that takes you to the hidden paradise – Pulo Cinta.
Prices
They vary depending on what time of year you go and whether you stay in any number of the different styles of rooms they have. Click here to see their selection.
We stayed in May 2019 and for our villa it cost 10,500,000 IDR (£532) for three nights/four days.
Extras
Shuttle service

Private check-in/check-out

Bottled of water on demand

Breakfast in the room

Restaurant

3 meals a day, plus afternoon snack
Summary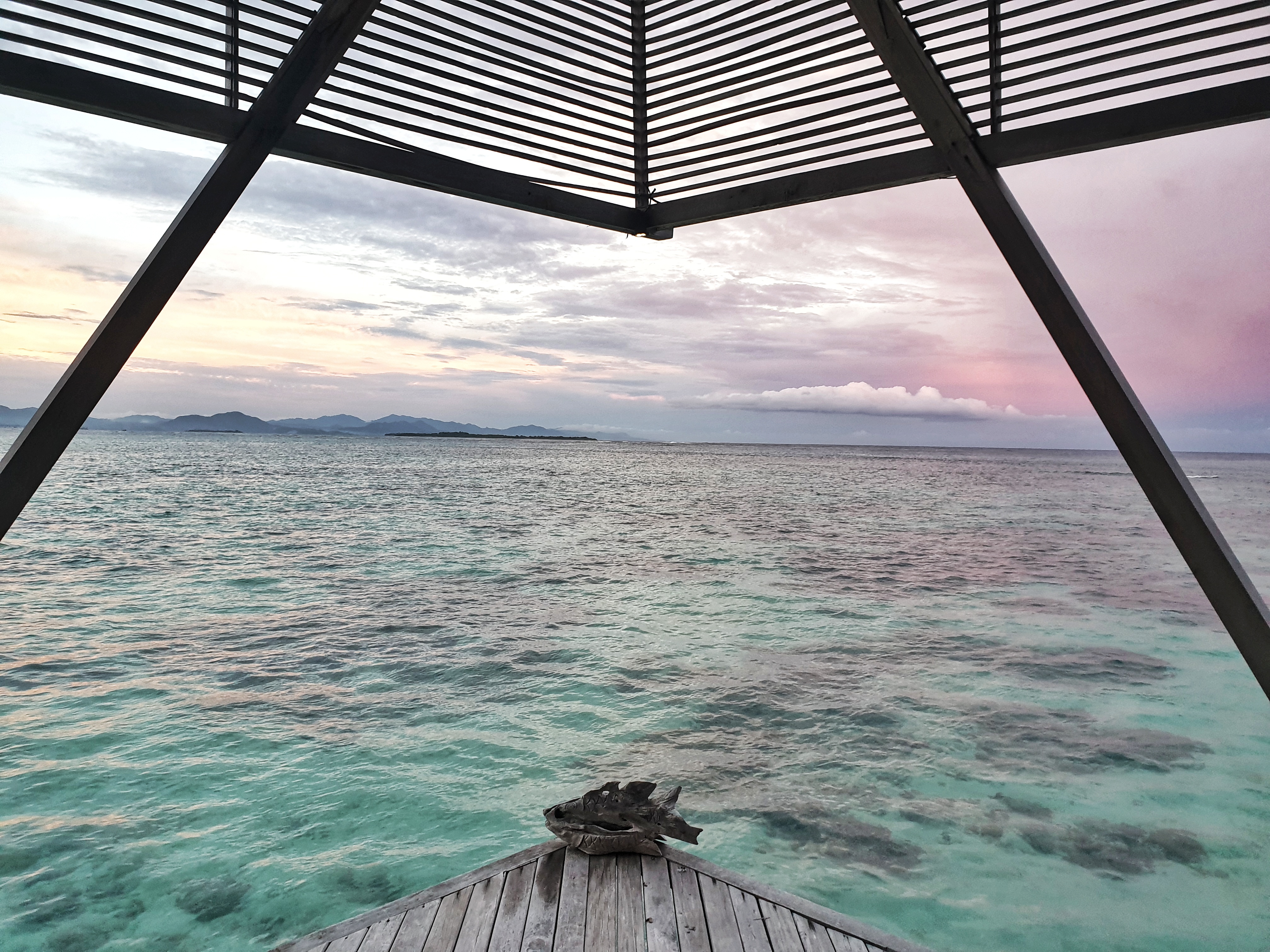 This place is absolutely beautiful and I am so glad that we chose to stay here for three nights – its the ultimate exotic and deserted island experience!
The Villa was spectacular, I loved being surrounded by water and we had the most amazing views right from our bed. The resort itself is super welcoming and the staff are so friendly, they can honestly not do enough for you to make your stay that little bit more comfortable than what it already is.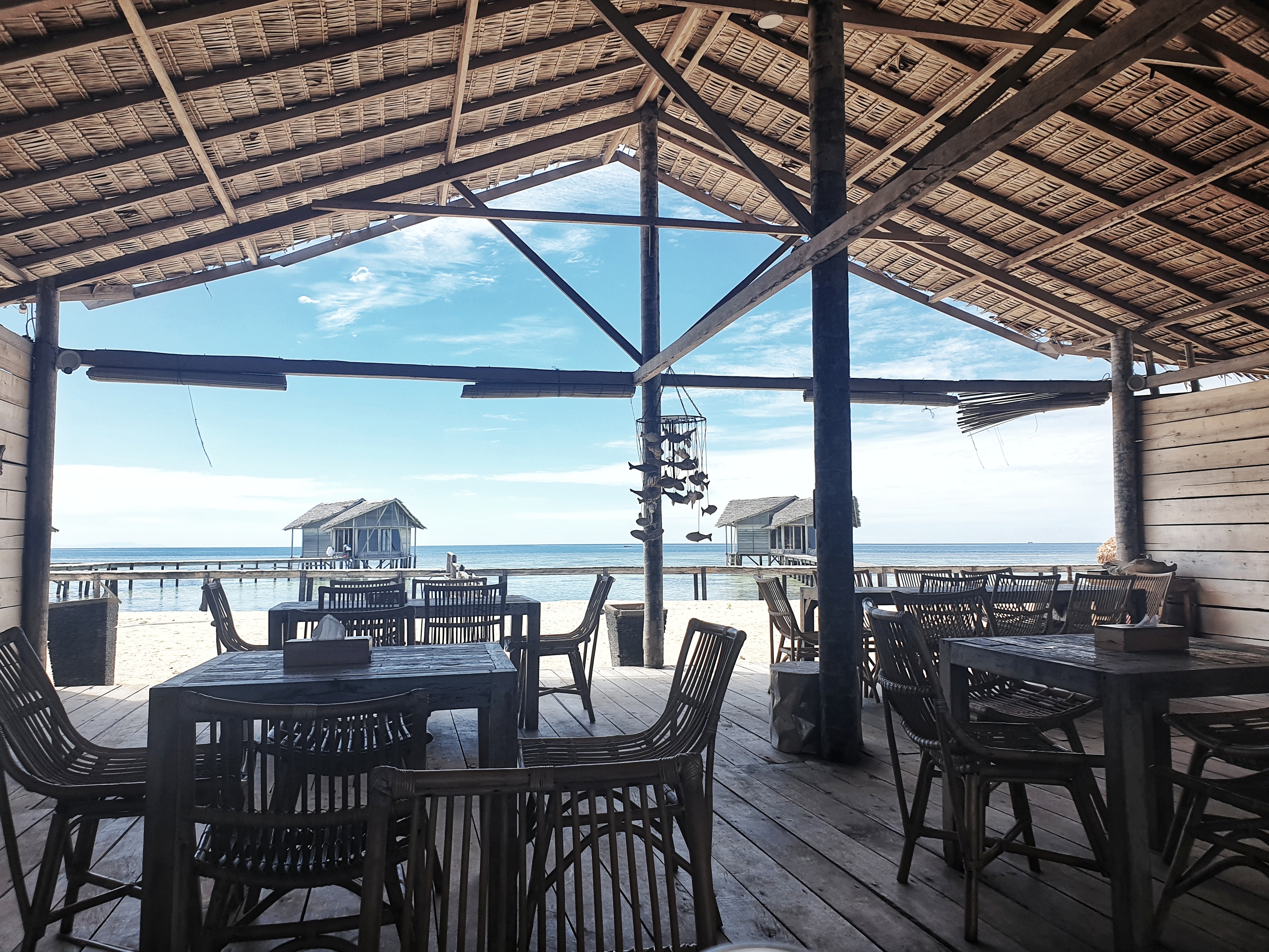 Although there is no pool, you really don't need one when the ocean is right at your front door, not to mention the added views which just blew our minds (especially at sunset). Beware however, there is no Wi-Fi here so it is the perfect place to go off grid.
If you are in Indonesia and you want to have a desert island experience, I would highly recommend Pulo Cinta.
Check out their Facebook and Instagram here.
***Thank you to Pulo Cinta for kindly sponsoring this post. All opinions are 100% honest & completely my own.