CALGARYS LITERARY NOOK
Located just slightly outside of the city centre of Calgary, Novel Bed & Breakfast is a superb book haven style B&B and it is an ideal base for those who want to explore Calgary which is home to shopping, restaurants, bars, ice hockey and much more. Complete with a large communal living room, coffee machine, free sweets, bottled water and cookies, this is a great place to stay!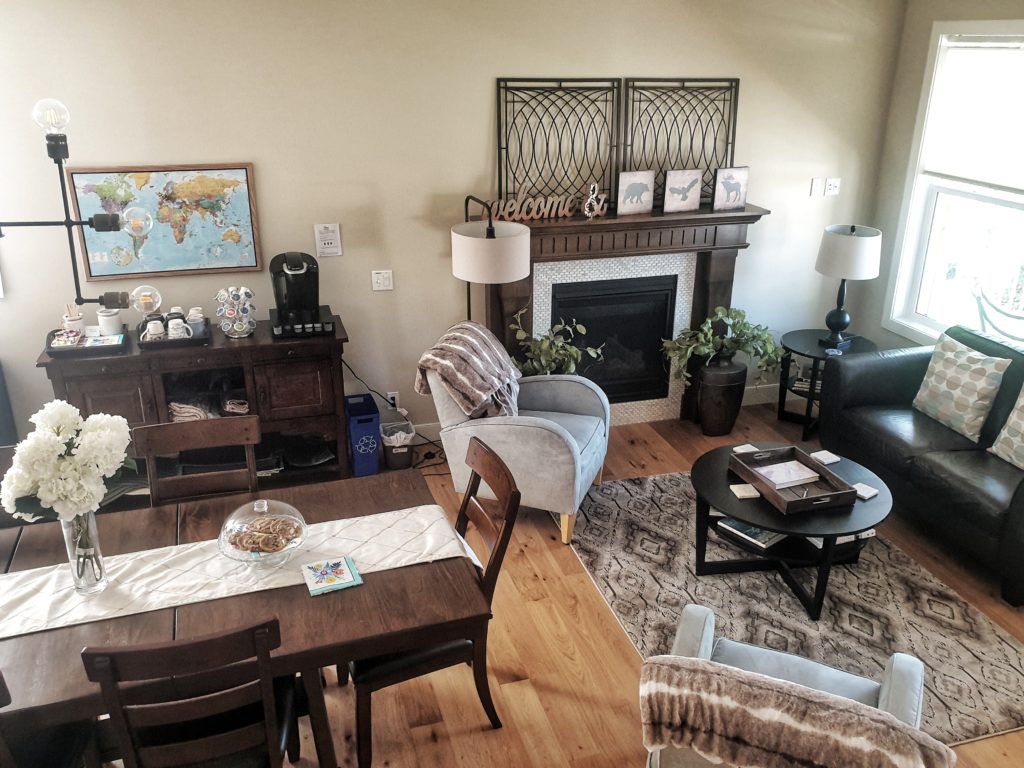 Here nestled in the suburbs, you will find yourself in an atmosphere completely derived from classic English literature, homely influences and unique decor making it extremely comfortable, cosy and stress free. The rooms are brilliant, offering cosy furnishings and amenities, designed with your comfort in mind.
If you find yourself in Calgary, Canada then I would highly recommend booking a few nights stay at Novel Bed & Breakfast.
Highlights
Super friendly and welcoming owners
Comfortable, cosy, clean rooms
A fantastic living room with amenities
Chill out area with books and sofa chairs
Nicely secluded away from the hustle and bustle
The Classics Room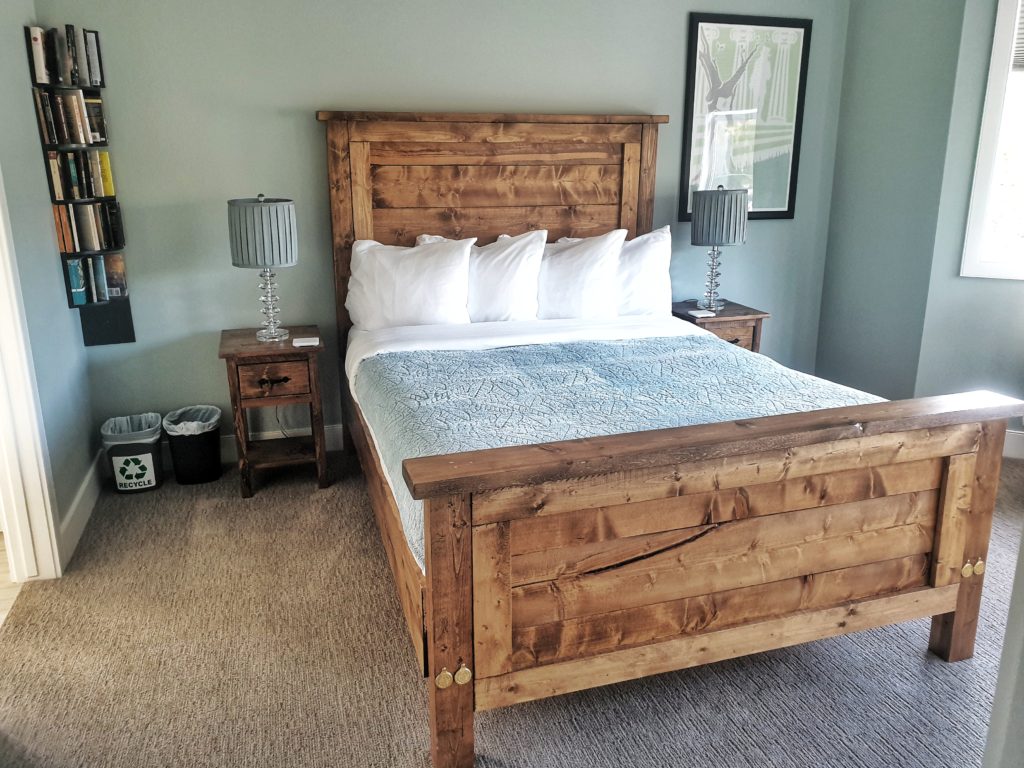 During our stay at Novel Bed & Breakfast we opted to stay in the Classics Room which was perfect for our needs and provided a very comfortable night's sleep. With fantastic suburban views, aesthetically pleasing decor, spacious and comfortable furniture we almost didn't want to leave to explore the city.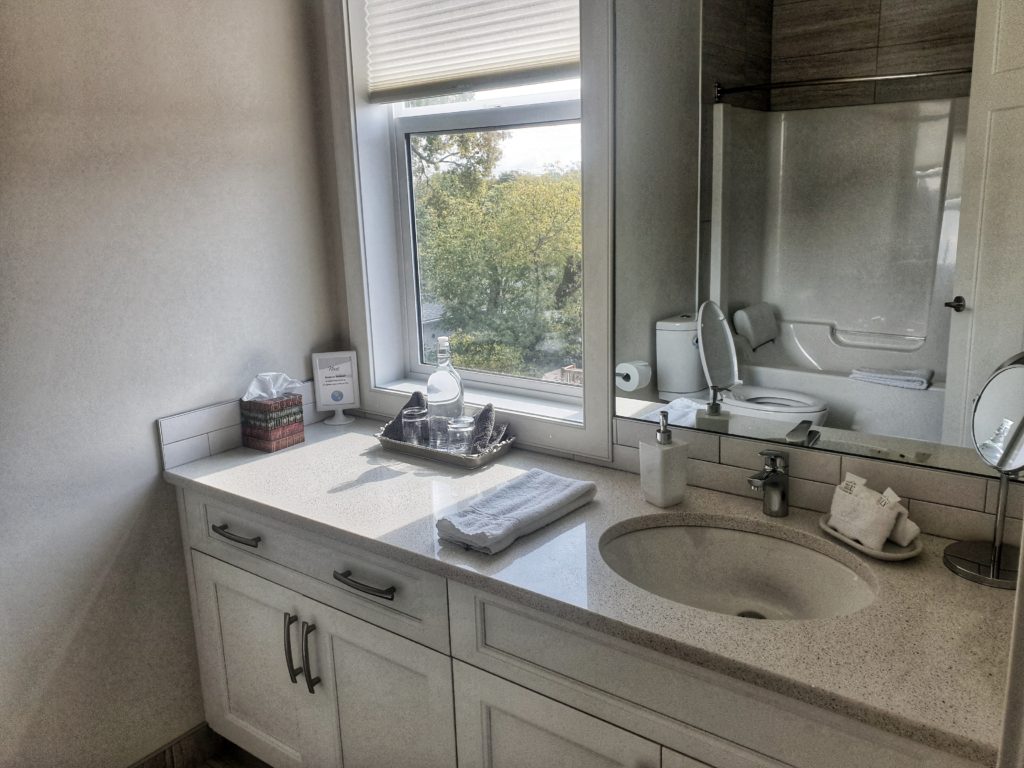 Furnished with a large window, it was a brilliant way to wake up in the morning and seeing those views. It comes with a large queen size bed that was honestly so comfortable we really did struggle to get up in the mornings. We had our own large and modern ensuite bathroom, table & chairs, air-conditioning/heater, plenty of power points, coat hooks, mirror and of course classic books.
What you get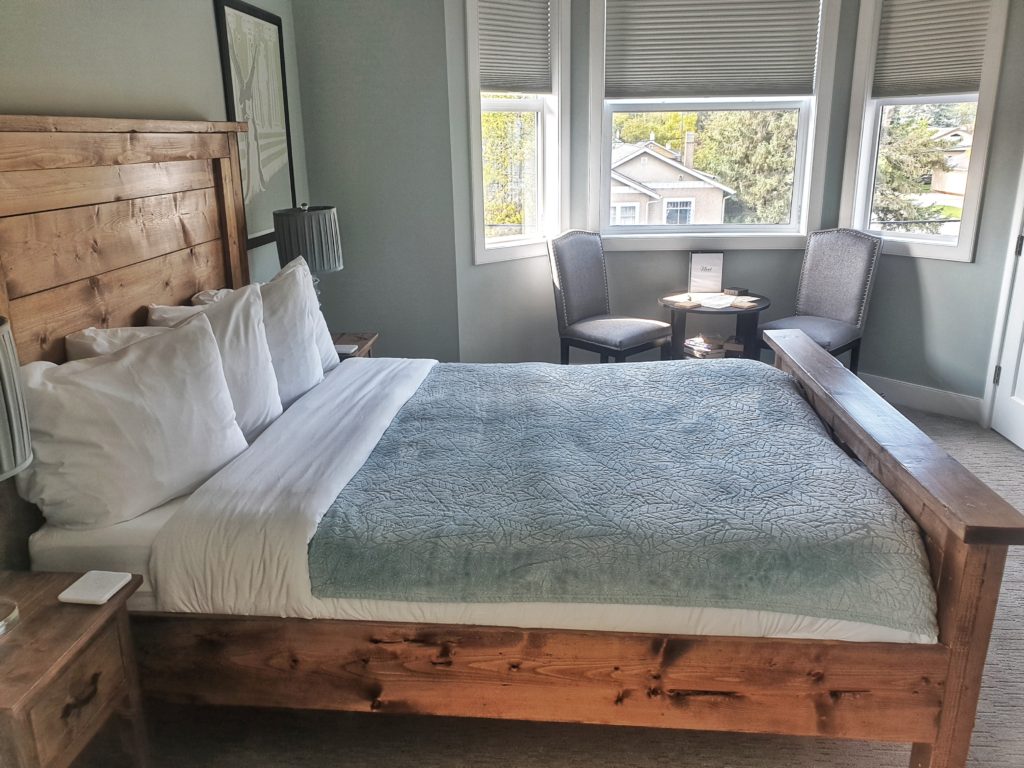 The B&B comes equipped with free toiletries, strong Wi-Fi, fluffy pillows, clean towels, soft linens, coffee making facilities, terrace with chairs, complimentary breakfast and plenty of space for you to relax in.
The other rooms are all various styles of book genres which adds to its quirkiness, including: Sci-Fi, Adventure and Mystery.

To view all their other rooms click here.
Activities
Relax in the living room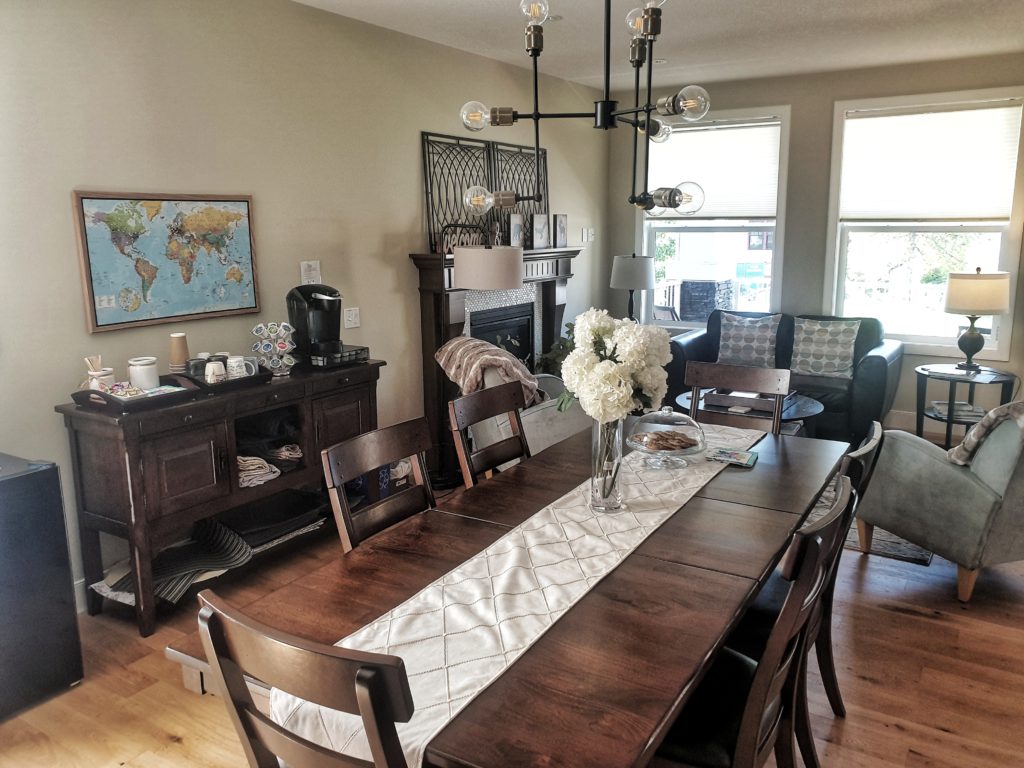 This is the main common area of the house where guests can mingle together, make coffee (which includes takeaway cups if you're on the go), free water bottles, sofa, armchairs, plenty of books to choose from, fireplace and a large dining room table. This is also where breakfast is given at the time you wish to have it.
Explore the city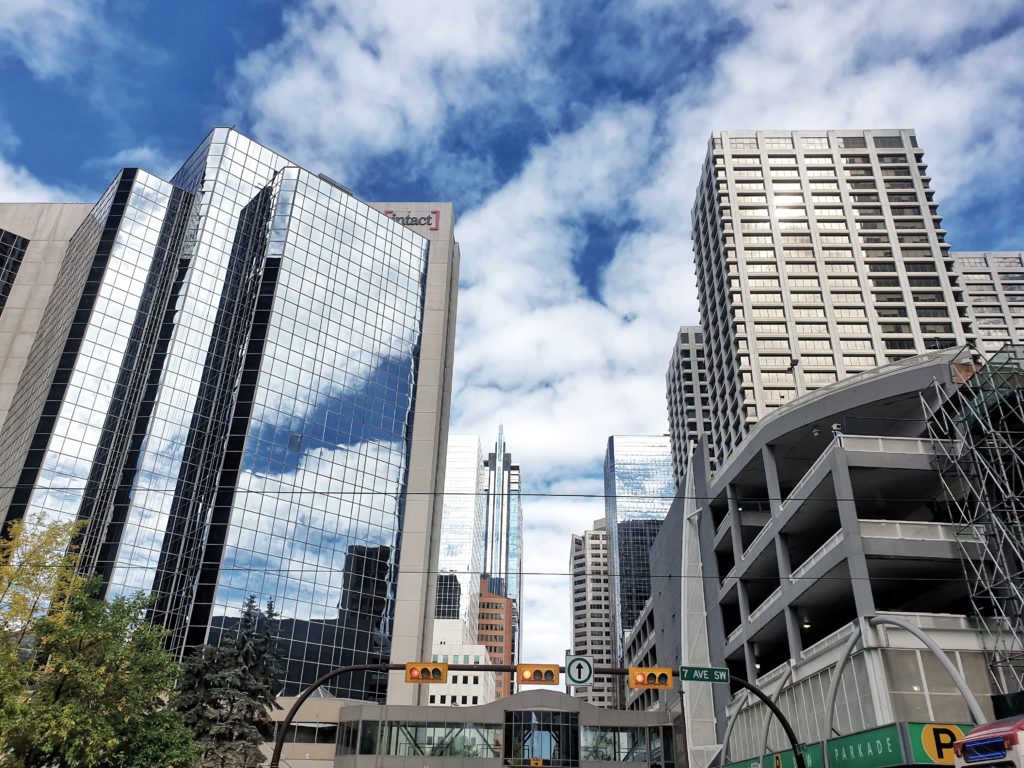 The city is only a short drive away or around a 30 minute walk, here you will find plenty of shops, malls, restaurants, bars and coffee shops. Its quite a large city compared to most of the surrounding towns and well worth making the most of if venturing into the mountains.
The Public Library
This library is definitely well worth a visit purely for its architecture and also to continue the book theme of this B&B. All joking aside, this library truely is remarkable and it is often packed out with locals and tourists alike.
By Ollia Macarons & Tea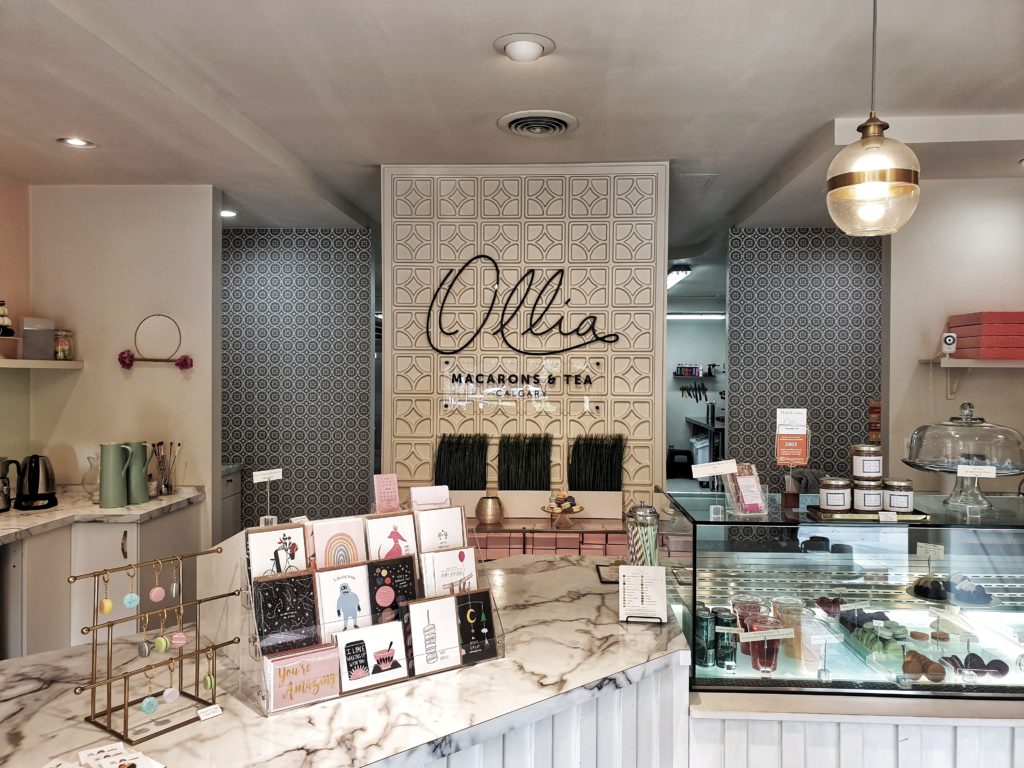 If you fancy a bit of a treat and delicious lunch time snack then I would highly recommend heading to Ollia for some delicious macarons and tea. There are plenty of flavours to choose from and its such a delightful atmosphere, with the option of learning how to make them as well.
The Calgary Tower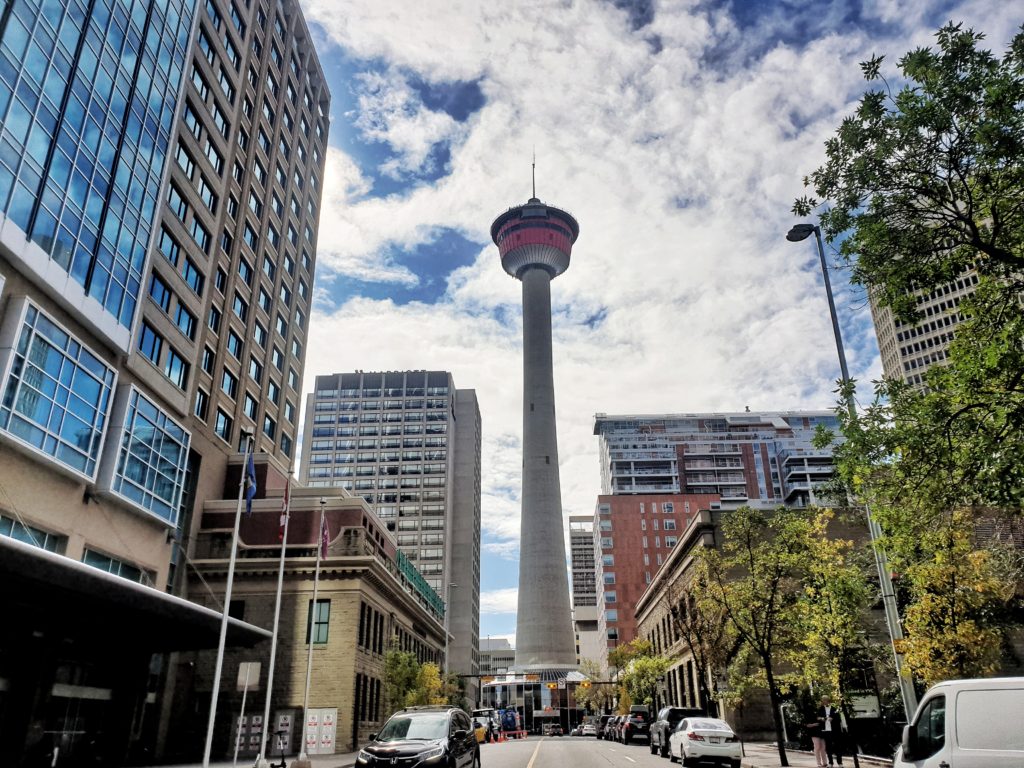 Every major Canadian city has an impressive means to get a birds eye view of all the action and Calgary is no different. One of the best ways to orient yourself around any city is to get above it all and the Calgary Tower, some 1228 meters above sea level gives you a 360 view of the city. Once your breath has been completely stolen, head to the second observation deck and enjoy a cocktail, some appetizers and the best view in town.
The Calgary Zoo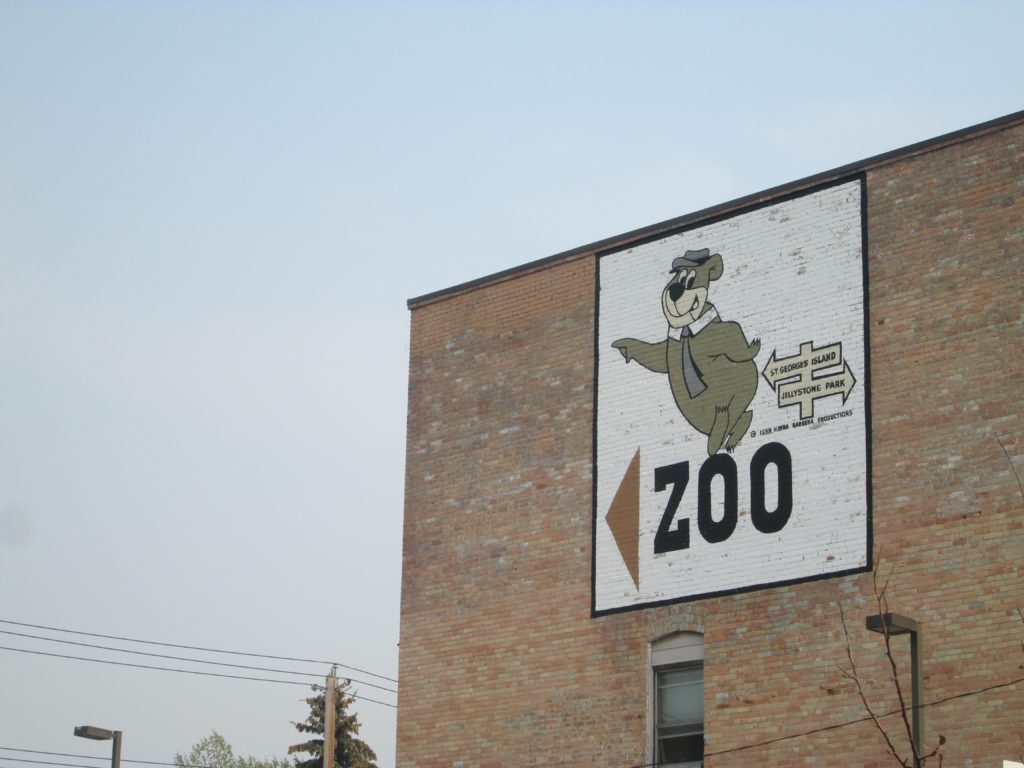 Canada is home to a number of highly respected zoos, and the Calgary Zoo has not only joined the ranks, it leads the charge in terms of successful breeding programs, diversity of animals, research dollars and educational programs. The Calgary Zoo will take you on a journey through the heart of Africa with Hippos, Mountain Gorillas, Giraffes and anything else you might find on the Serengeti. Come get a feel for Canada's wilderness and watch playful grizzlies and mischievous mountain goats.
Catch some ice hockey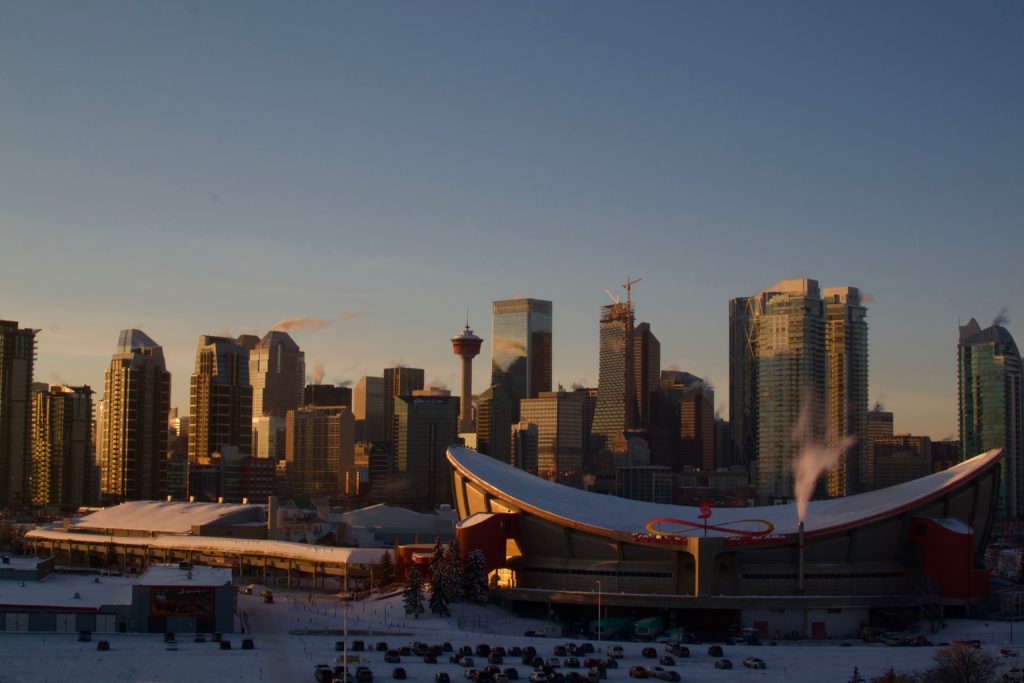 You can't go to Canada without seeing an ice hockey game. With 7 NHL teams and millions of fans across the country. The province of Alberta is home to two Stanley Cup champion teams, the Calgary Flames and the Edmonton Oilers, home of the 'Great One', Wayne Gretzky. If you have the opportunity to visit Calgary between the months of October – April, treat yourself to some of the most exciting, fast-paced hockey in the league by seeing either team play.
Drumheller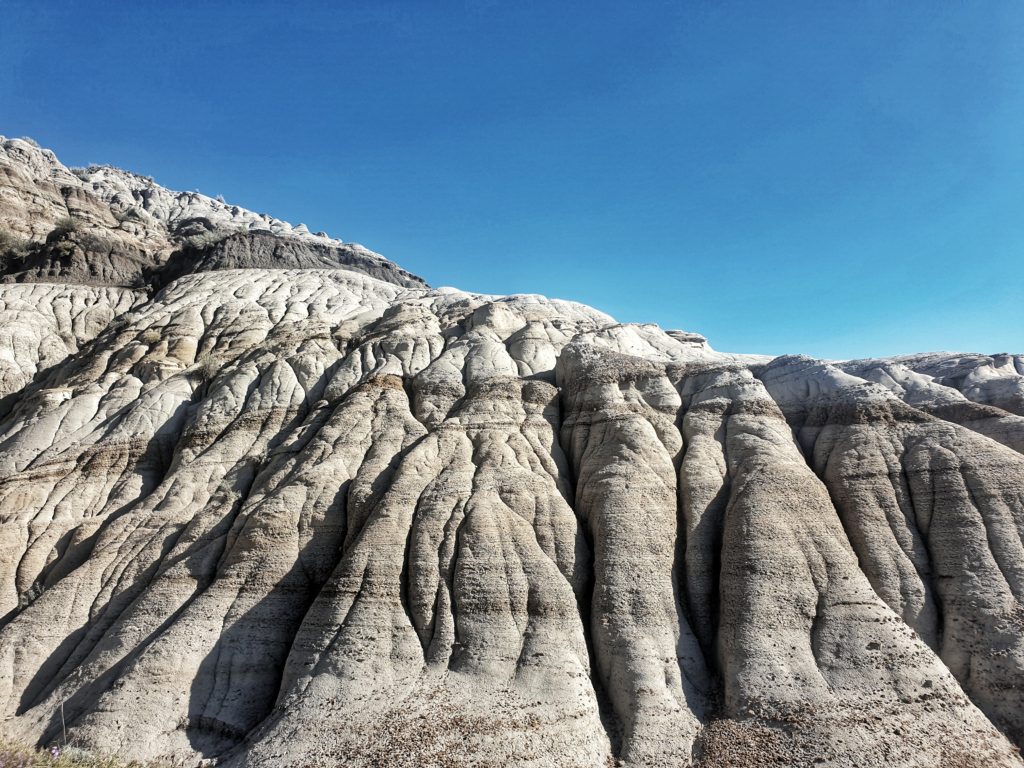 Heading outside of Calgary city centre, you will need a car to reach this utterly unique and quirky landscape. It is well known for its dinosaur fossils with plenty of museums to check these out. Plus the actual landscapes themselves are truely remarkable and will leave you looking out across the horizon mesmerised.
How to get there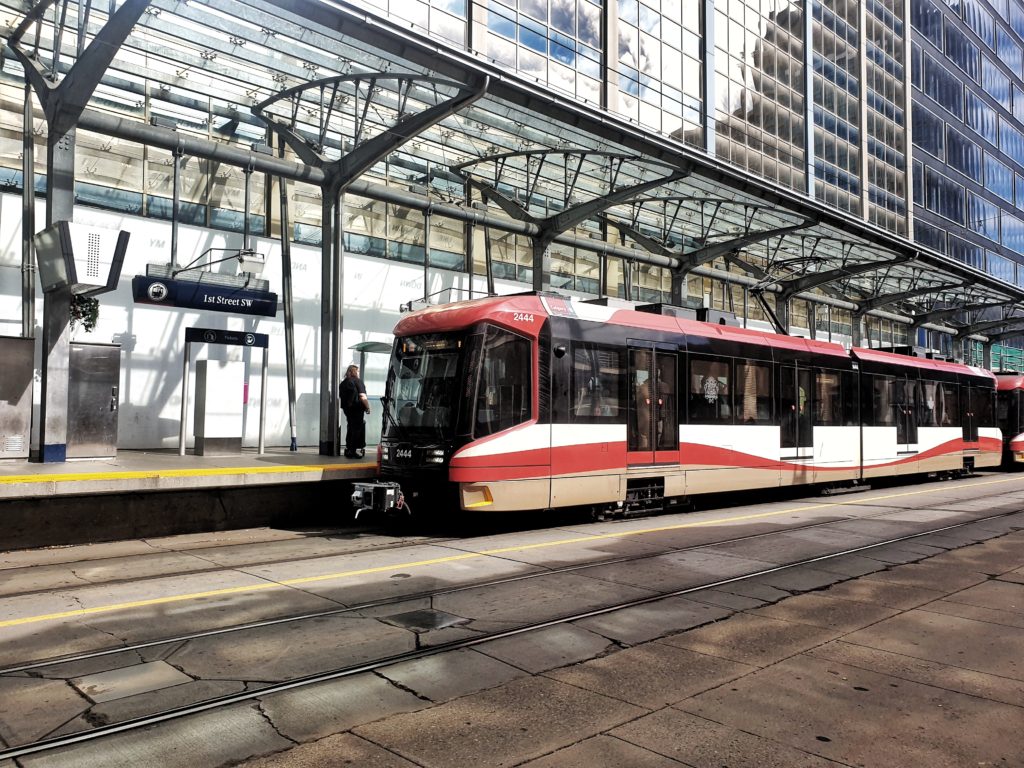 Address: 1602 16a Street SE, Calgary, AB, T2G3S7, Canada
Phone: 587-223-2232
Email: [email protected]
Web: novelbedandbreakfast.com
Prices
The prices will vary depending on what time of year you stay – to check out the pricing click here.
We stayed in September 2019 and for our Classics Room it would cost $135 CAD (£83) per night.
Extras
Wi-Fi is available in all areas and is free of charge.
Coffee machine on site
Luggage storage
Secure front doors and rooms
Free on road parking
Summary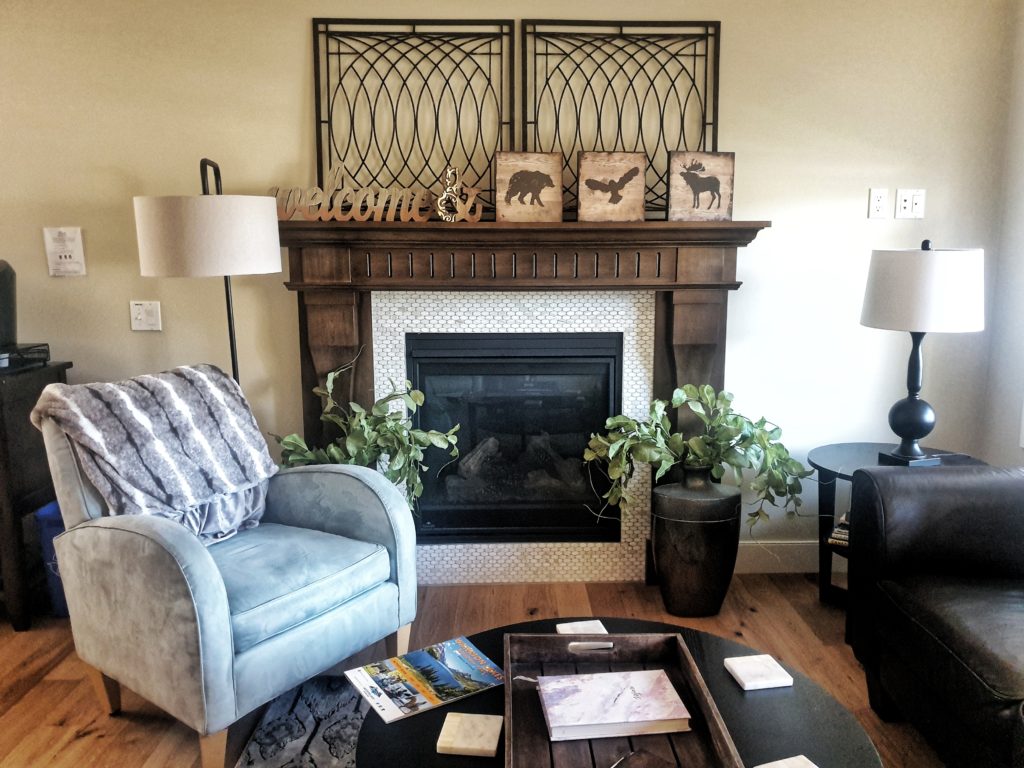 This Classics room is a great place to stay due to its uniqueness, and the perfect place to stay while in Calgary. I am so glad that we chose to stay here for a nights – it's the chillest place in the town and a bibliophiles dream B&B.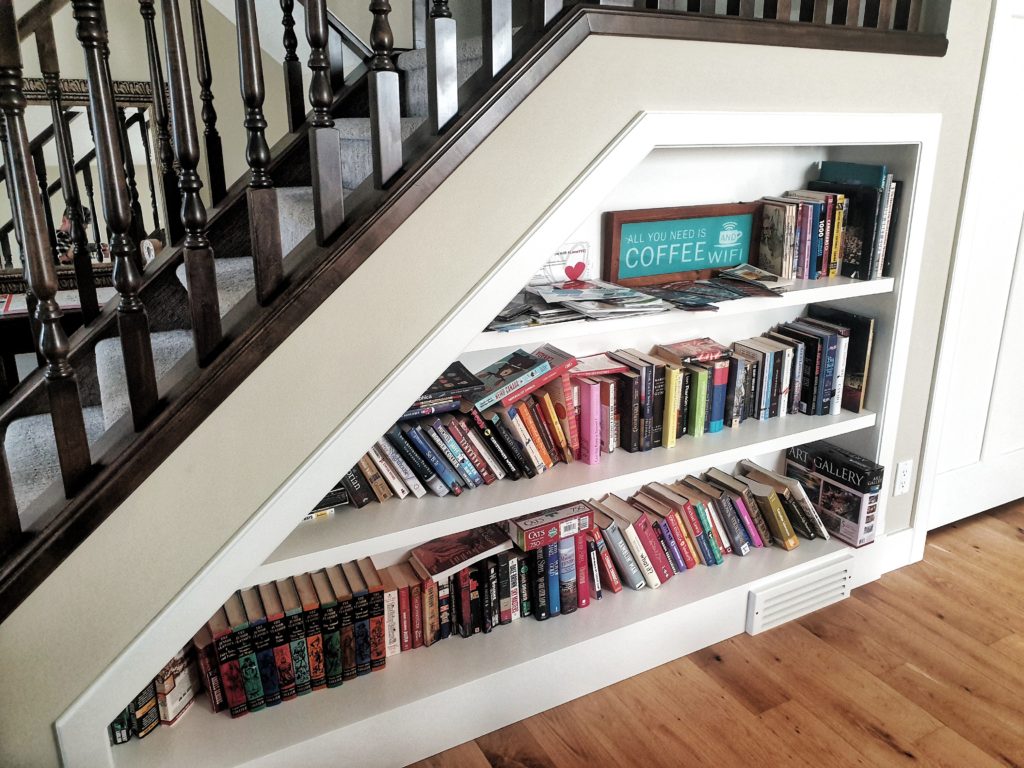 The B&B was fantastic, we had a super comfortable night sleep and really enjoyed watching the sun rise from our bed and large window. The location was my favourite feature as it was super secluded and private and you really felt close to nature here. The owners are also so friendly; they can honestly not do enough for you to make your stay that little bit more comfortable than what it already is.
You will want to spend longer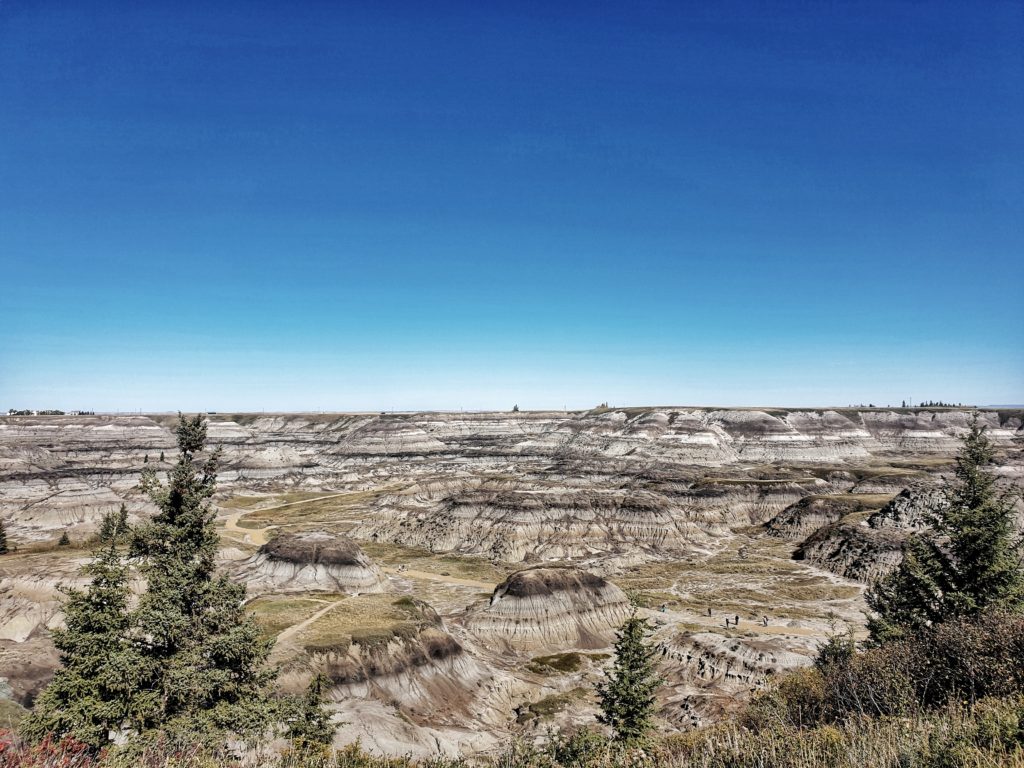 The city we found was sleepy but there are plenty of things to do. It is surrounded by beautiful parks and countryside which are absolutely breath-taking and you will find yourself soaking them up the whole time you're there. When you throw in the close proximity to the shops, bars, restaurants and all of the other attractions you are onto a winner!
If you are in Calgary, Canada, and you want to have a unique B&B experience, I would highly recommend Novel Bed & Breakfast.
***Thank you to Novel Bed & Breakfast for kindly sponsoring this post. All opinions are 100% honest & completely my own.