STAY IN PERUVIAN LUXURY
Staying at the Manto Hotel Lima MGallery by Sofitel is to enjoy the authentic luxury of revitalizing in the financial, commercial and entertainment heart of Peru, surrounded by green spaces such as Olivar Park or the San Isidro golf course, and a quick walk from the best restaurants in San Isidro and Miraflores.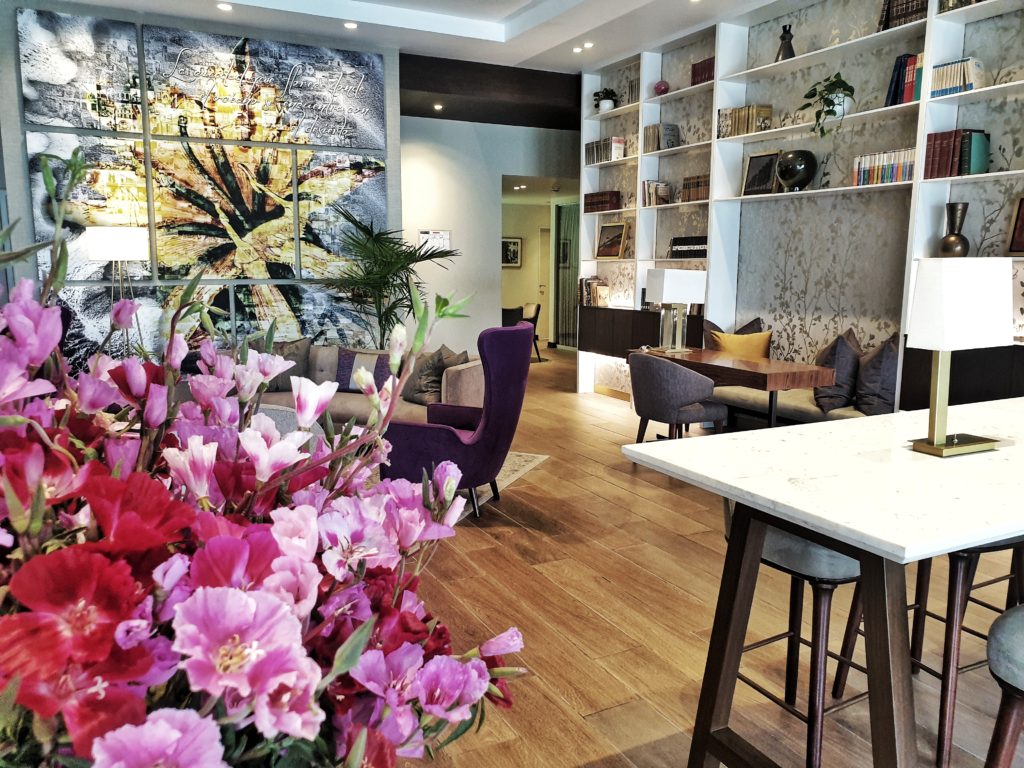 Situated about 45 minutes drive away from the airport, the local shops & restaurants are right on your doorstep and you will find yourself in an energetic and lively city, oozing sunshine and unique history. The hotel is designed to the highest standard making it extremely comfortable, cosy and stress free. The rooms are brilliant, offering cosy furnishings and amenities, designed with your comfort in mind.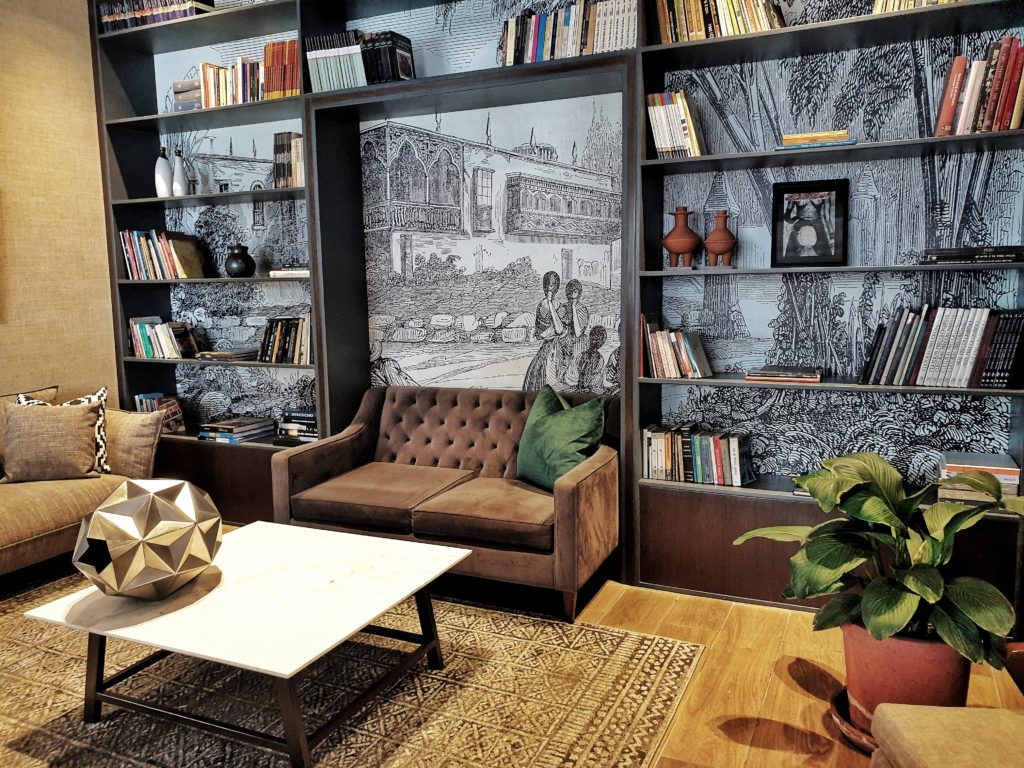 It is a place to connect with the city, rest after a long day exploring the shops, or to use as a base while exploring the many tourist historical sites.
If you find yourself in Santa Cruz, Galapagos, then I would highly recommend booking a few nights stay at Enchanted Galapagos Lodge.
Highlights
Super friendly and welcoming staff
Comfortable, modern & clean rooms
Delicious breakfast and free tea & coffee
Great views from our rooms
Super strong and reliable wifi
Excellent location to most main attractions
Deluxe King Room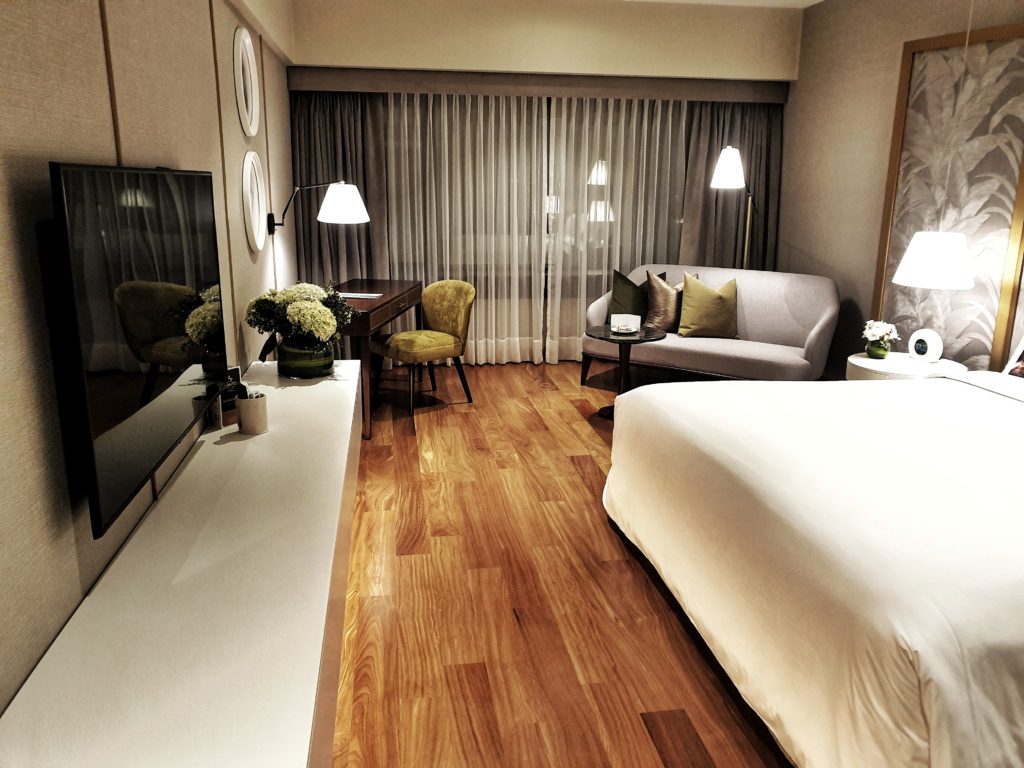 During our stay at Manto Hotel Lima we opted to stay in the Deluxe King Room which was perfect for our needs and provided a very comfortable night's sleep. With fantastic views, aesthetically pleasing decor, spacious and comfortable furniture we almost didn't want to leave to explore the rest of the Lima.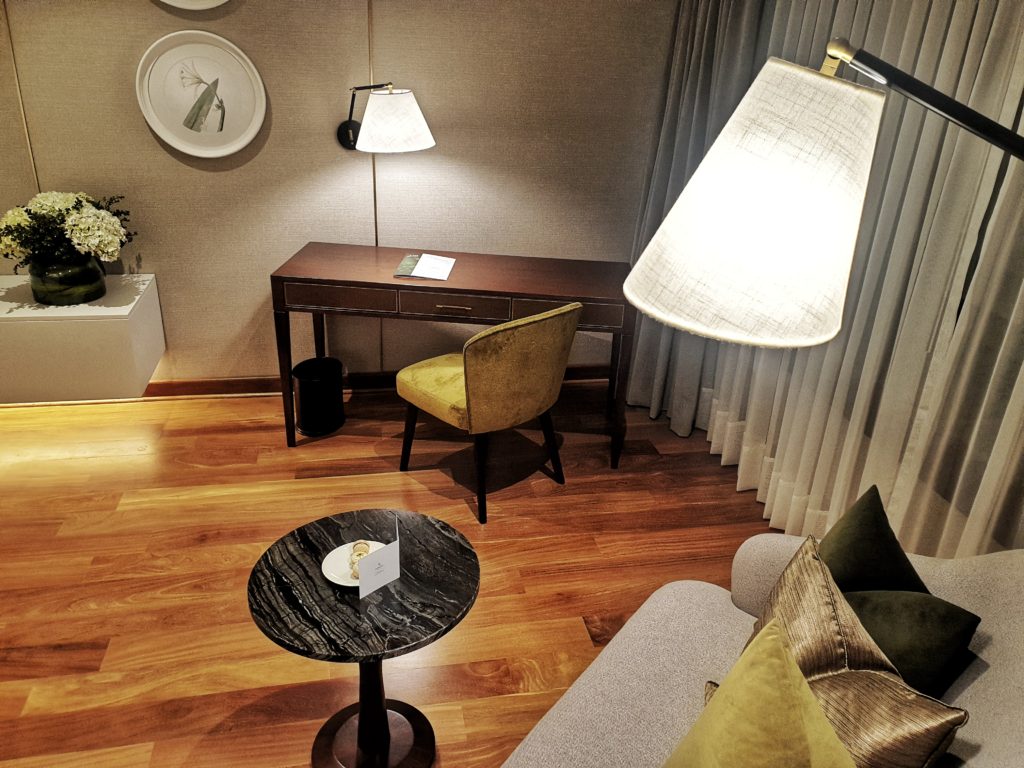 Furnished with a large windows, it was a brilliant way to wake up in the morning and admire the city coming to life around us. It comes with a large king size bed that was honestly so comfortable we really did struggle to get up in the mornings. We had our own ensuite bathroom, table & sofas, air-conditioning, plenty of power points, coat hooks and telephone.
What you get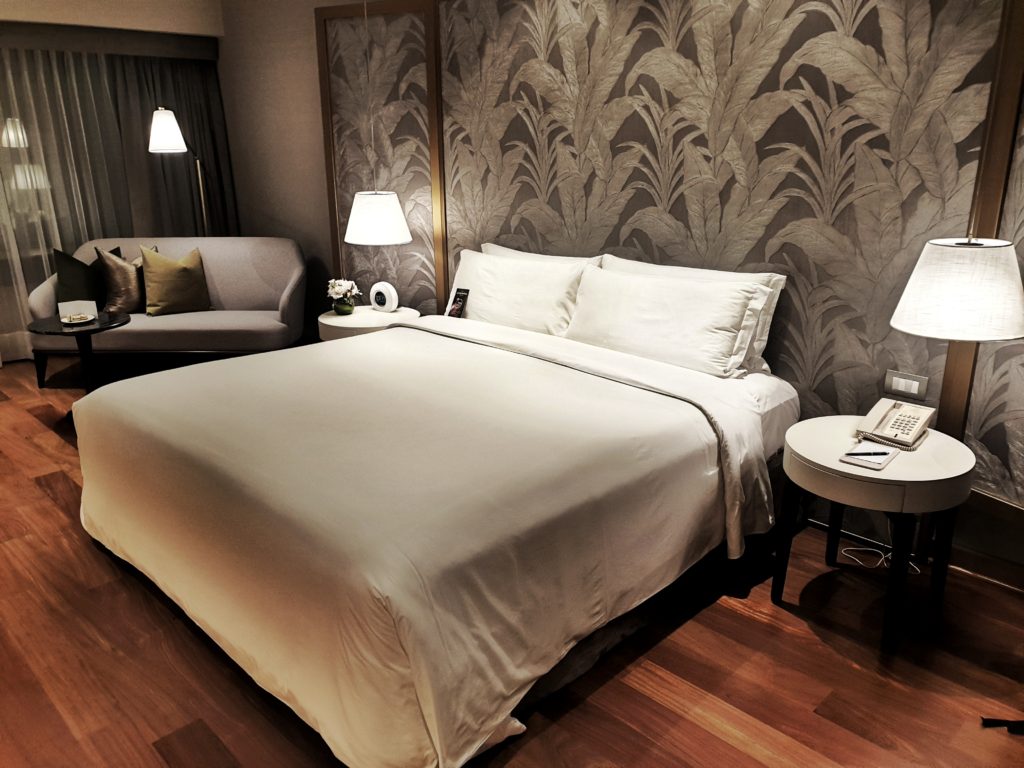 The room comes equipped with free toiletries, strong Wi-Fi, fluffy pillows, clean towels, soft linens, hairdryer, bed side tables, lamps, large flat screen TV, free bottled water, mini bar, coffee & tea making facilities, make up mirror, and plenty of space for you to relax in and store your luggage.
To view all their other rooms click here.
Activities
Saya Restaurant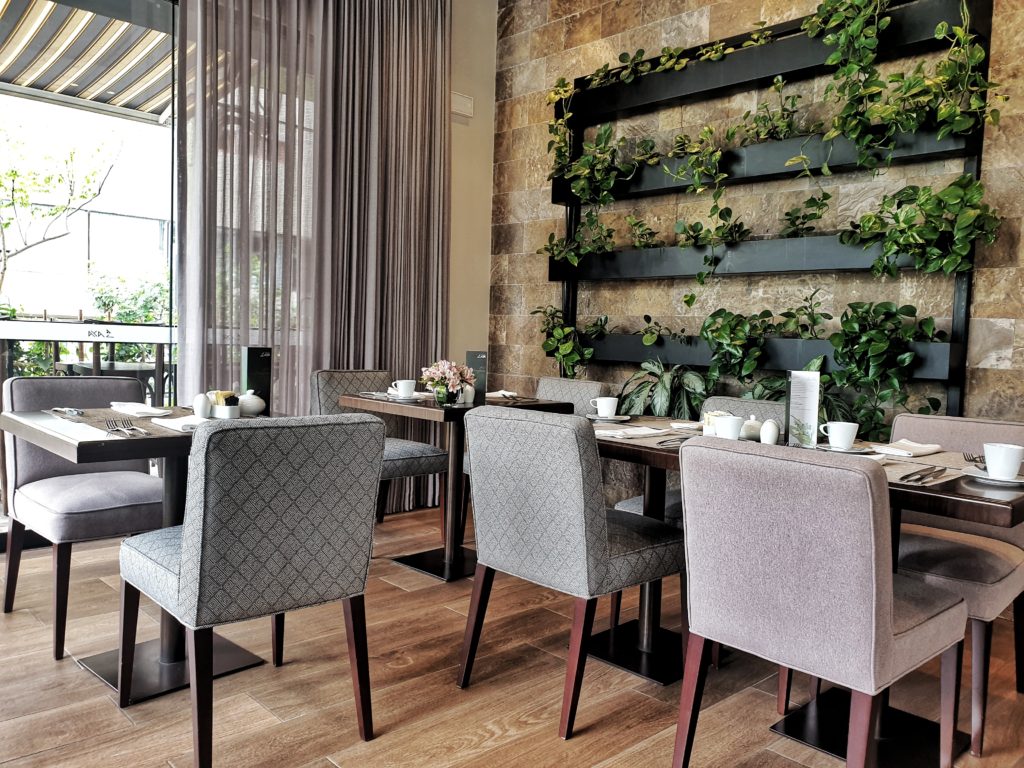 A cheerful 'Peruano-Limeña' cuisine revealing authentic flavours made with love from Peruvian ingredients of the highest quality served in an open stage, illuminated by a relaxing terrace decorated with touches of the 'Patio Republicano'.
Plaza de Armas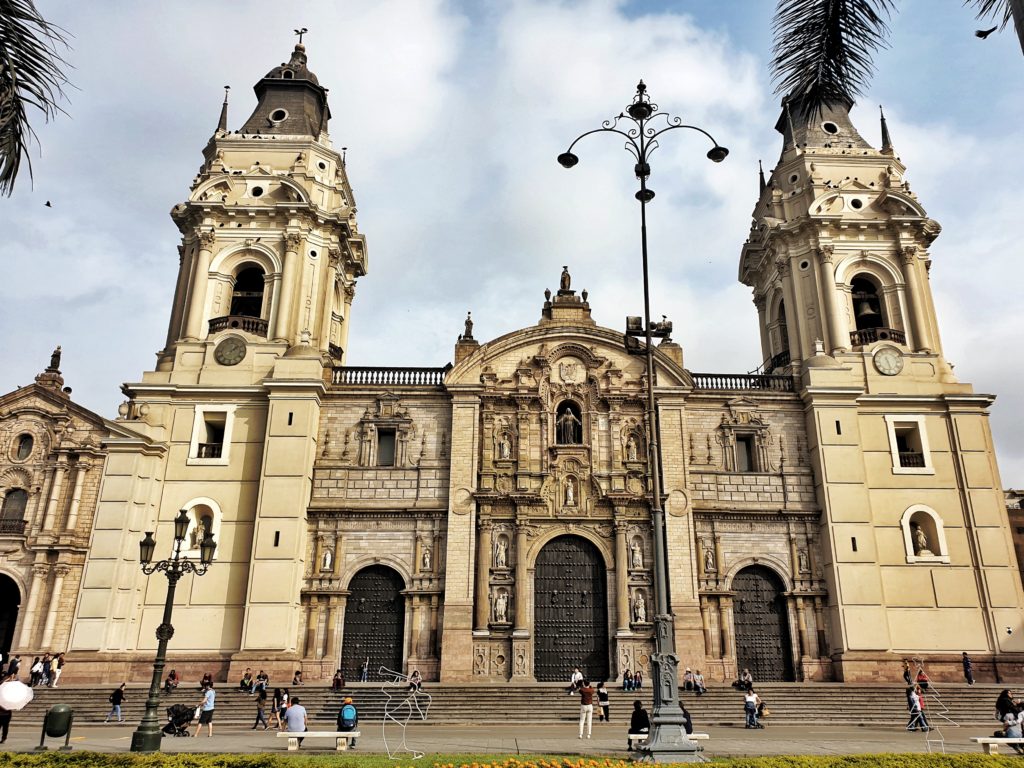 Also known as the Plaza Mayor, sits at the heart of Lima's historic center, one of the few remaining parts of the city that still gives a sense of the city's colonial past. Acknowledged for its historical and cultural significance by being awarded UNESCO World Heritage status in 1988. A colonial fountain serves as the square's centerpiece, while some of Lima's most important buildings surround the historic plaza.
Enter the Catacombs of San Francisco
Providing an oasis of calm in the midst of the hustle and bustle of the city, its rooms showcase beautifully preserved Baroque architecture, gilded altars, and works of religious art. Don't miss the monastery's library with its massive religious texts and Harry Potter-like ambiance. If you head under this impressive building you will find plenty of bones to keep you creeped out.
Love Park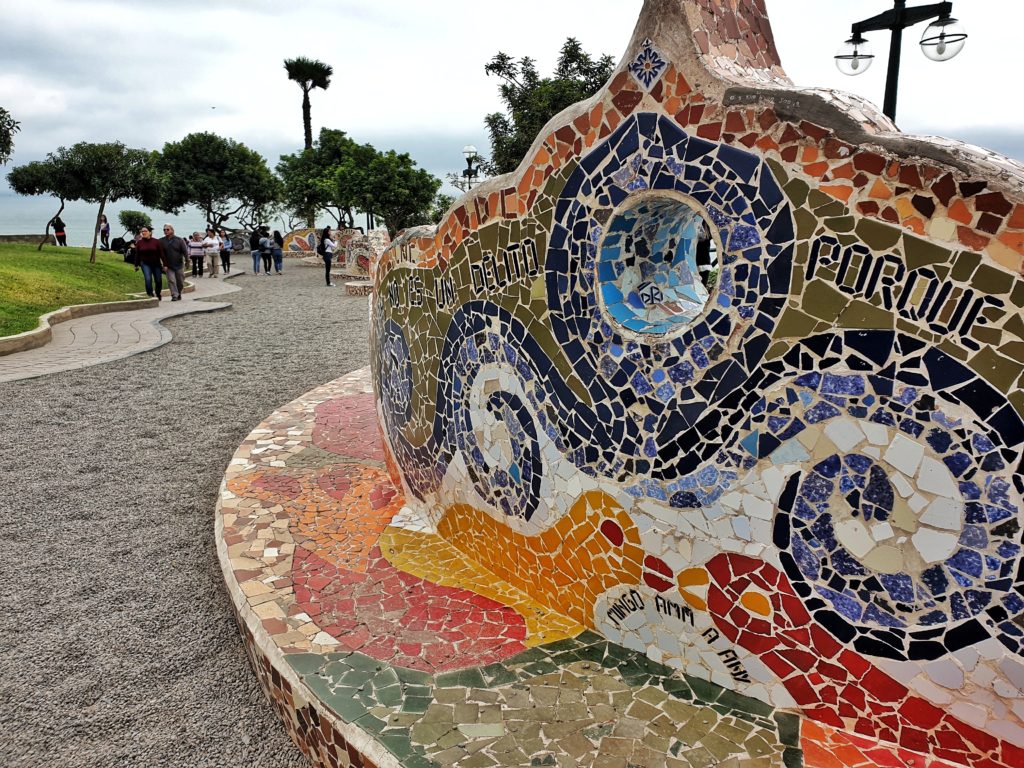 Heading towards the coastal cliffs is where you'll find El Malecón, the city's seafront strip with the picturesque Parque del Amor (Love Park) containing modern sculptures, colorful mosaics and amorous couples relaxing on its grassy lawns. Stroll along El Malecón for spectacular sea views or hire a bicycle or a pair of rollerblades to cruise along the coastal cycle paths.
Huaca Pucllana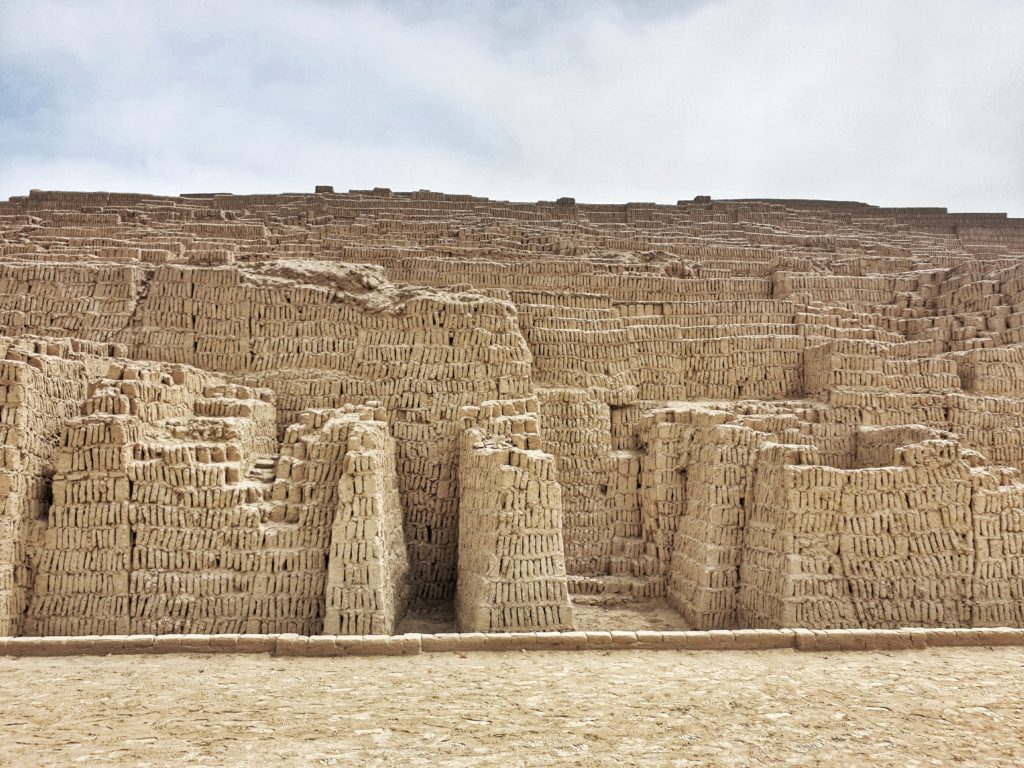 Get up close and personal with pre-Inca history. These incredible ruins are located right in the heart of Miraflores, and are a window into history. There is also a world class restaurant within the ruins, where you can enjoy Peruvian food from every corner of the country. Visit at night for an unbelievable view of the ruins lit up.
How to get there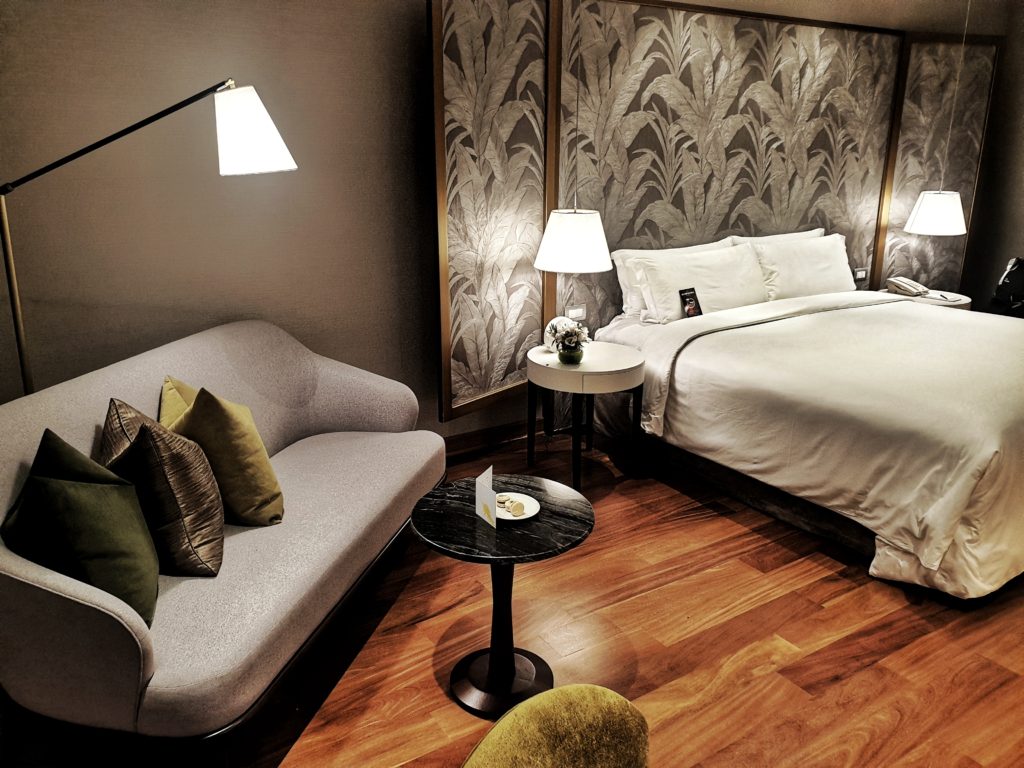 From Lima airport is pretty easy to get to Manto Hotel. If you have the Uber app you can get picked up for around 40 SOL (£9) or you can get a taxi which will cost around 30 USD (£23) and takes roughly 40 minutes to 1 hour depending on time of day and traffic.
Address: Calle Los Libertadores 490, 15073, LIMA, PERU
Tel: +5116300000
Email: [email protected]
Prices
The prices will vary depending on what time of year you stay – to check out the pricing click here.
We stayed in October 2019 and for our Deluxe King Room it would cost 569 SOL (£130) per night.
Extras
Wi-Fi is available in all areas and is free of charge.
Plenty of space to relax in
Luggage storage
Secure front doors and rooms
Bicycle rental (additional charge)
Summary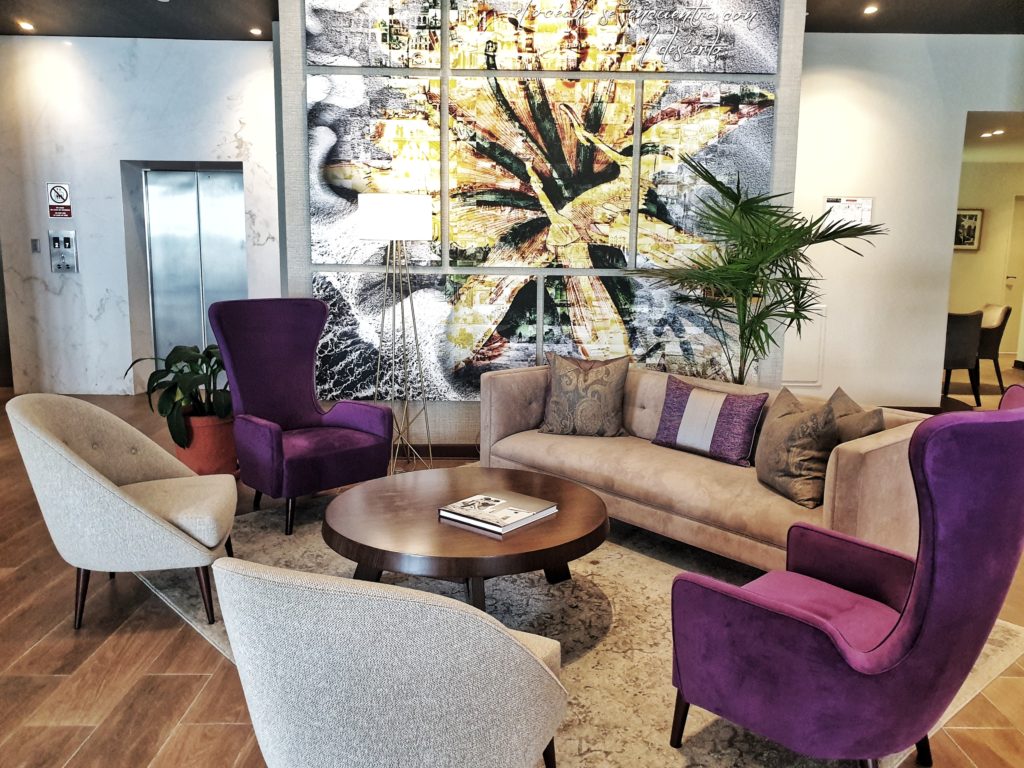 This hotel is a great place to stay due to its location, and the perfect place to stay while in Lima. I am so glad that we chose to stay here for a few nights – it's a unique place with everything you could need.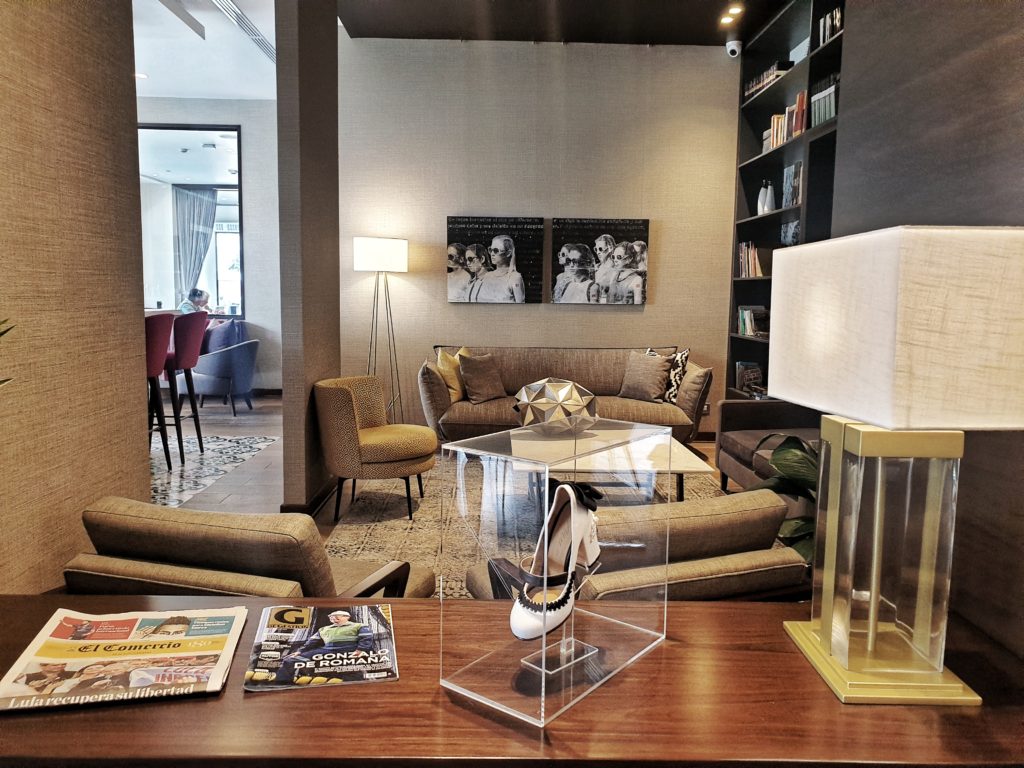 Experience unparalleled privacy and relaxation at the Manto Hotel Lima, where tranquility meets impeccable guest service and modern amenities that include a delicious restaurant. Its location really makes it stand out due to the peaceful and calm atmosphere that surrounds it.
You will want to spend longer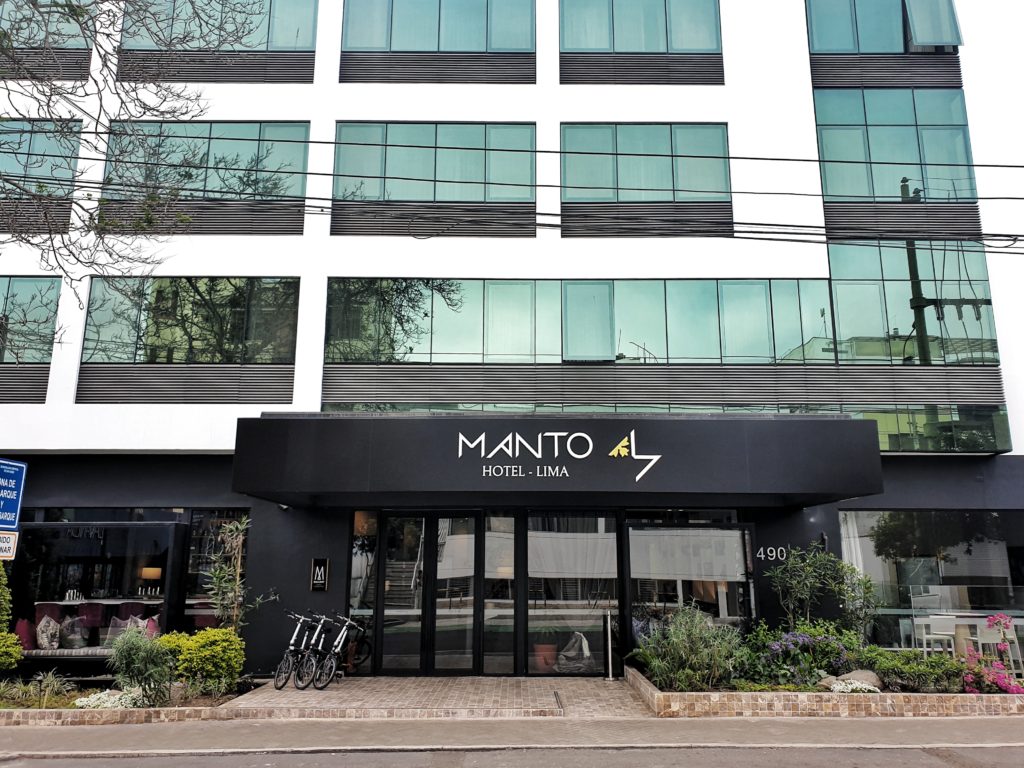 The hotel is quite sleepy, but in a great way. It is surrounded by beautiful architecture, bountiful history, interesting locals and you will find yourself soaking them up the whole time you're there. When you throw in the close proximity to the shops, bars, restaurants and all of the other attractions you are onto a winner!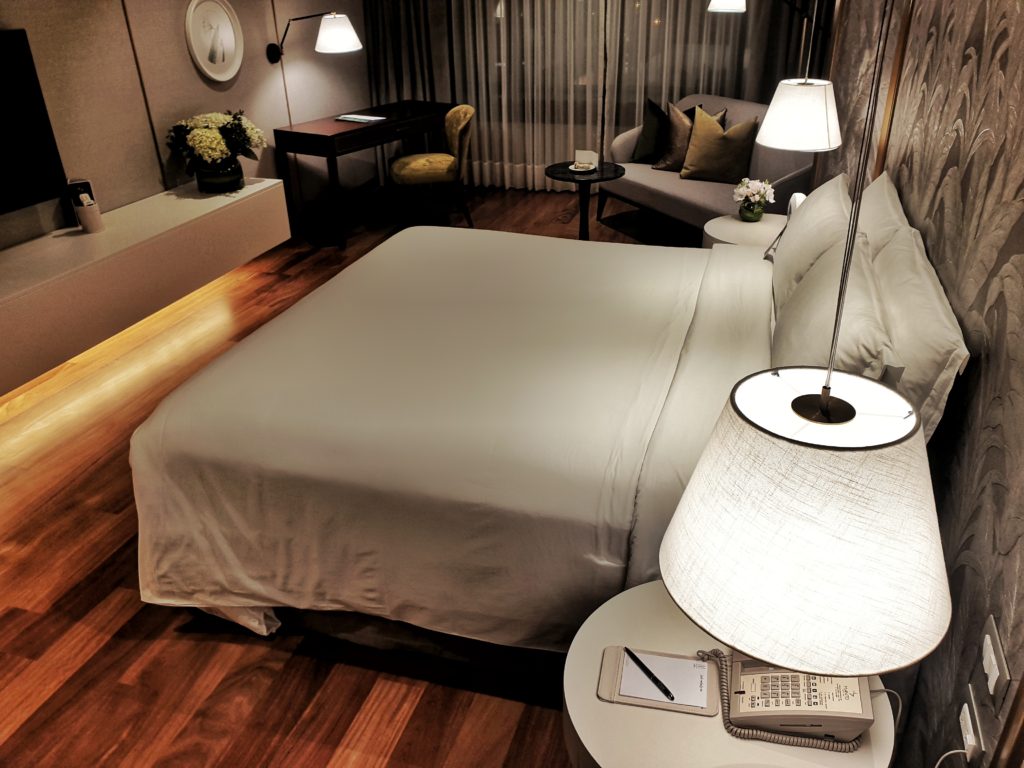 If you are in Lima and you want to have a great Peruvian experience, I would highly recommend Manto hotel Lima.
***Thank you to Manto Hotel Lima MGallery for kindly sponsoring this post. All opinions are 100% honest & completely my own.