WHITE BEACHES, BLUE OCEANS AND PLENTY OF SUN
⇷☓⇸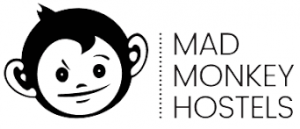 Mad Monkey hostels are slowly taking over South East Asia and for a good reason! They are already well established in Thailand, Cambodia, Australia and now they expanding in the Philippines with hostels in El Nido centre and Boracay. For those who don't know much about these Monkey's, they are a chain of hostels which offer a unique stay to their guests.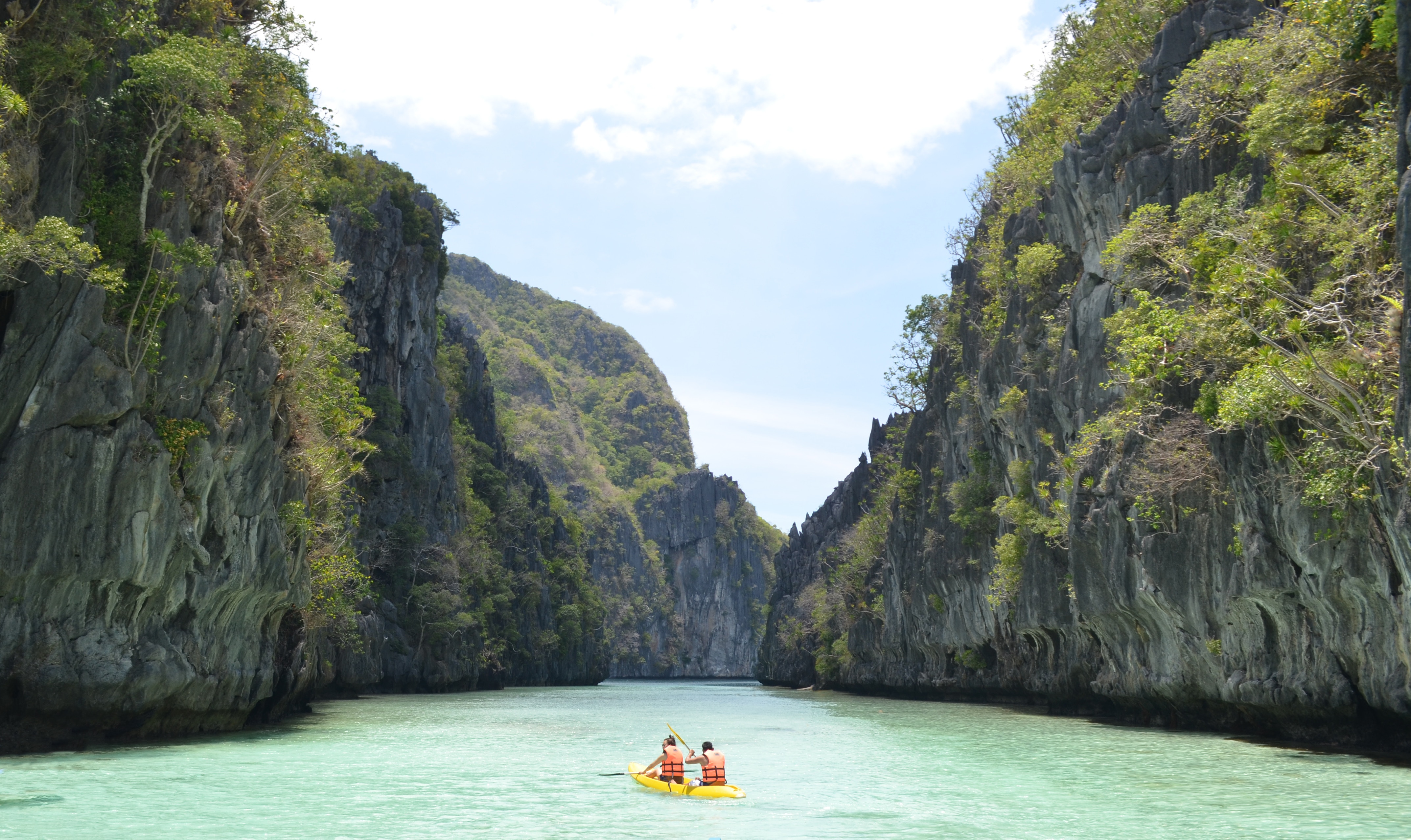 I have stayed at the Siem Reap Hostel in Cambodia and I loved every minute of it. Primarily known for being quite lively and having a fun, young, party vibe, its a great place to get stuck in and make friends. However, on the flip side, if you just want a unique place to stay, you can often find solitude and have a relaxing time too (great for reading and blogging).
I have been fortunate enough to stay at their Nacpan Beach Hostel in El Nido, Philippines and this my review:
Highlights
Unlimited Free Beers & House Spirits from 7:30 to 8:00pm every night
Good Music, Buzzing Atmosphere and plenty of space to dance!
Beachside BBQ, Woodfire Pizzas, Cold Beers and Cocktails all day long
Volleyball Games, Snorkelling, Paddle boarding
Lush white beaches and unique accomodation
The Loft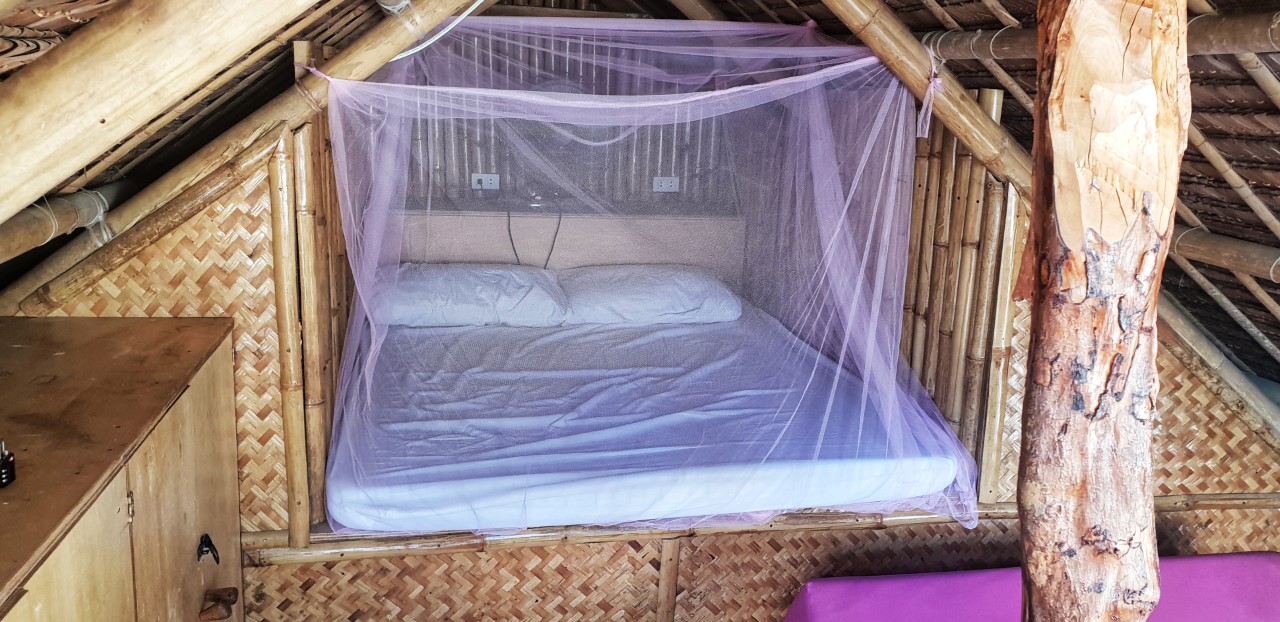 For our stay we chose this beauty, which is a great representation of the iconic Philippines. Its an open plan loft stilt house which has a queen size bed and is roomy enough for two people and offers privacy too – so great for couples! They provide mosquito netting around the bed which is a god send and you also have a fan to keep you cool during the night. Don't worry! It does have plug sockets too, so you will be able to charge all of your essentials.
The best part about this loft room? The views! You have a private balcony which offers a view of the pristine beach and theres nothing better than waking up to clear blue waters and endless coconut trees. Not to mention, chilling with a beer and watching the sunset behind the horizon.
What you get
Their rooms are clean and comfy, but simple and native. If you crave Air Con and 5-star fittings, its best to stay elsewhere. If you're terrified of sand and the occasional creepy crawly, maybe just visit them for a day trip instead. If you're adventurous and looking for a truly unique and unforgettable Island experience on one of the most beautiful and unspoilt beaches in the world, they have got just what you've been looking for
Other: They also offer 6 and 12 person dorm rooms as well as tents for camping as well.
Activities
There are plenty of activities you can do in Nacpan Beach, such as snorkeling, diving, swimming, beach combing the white sand beaches, paddle boarding, volleyball, and beer pong.
The Beach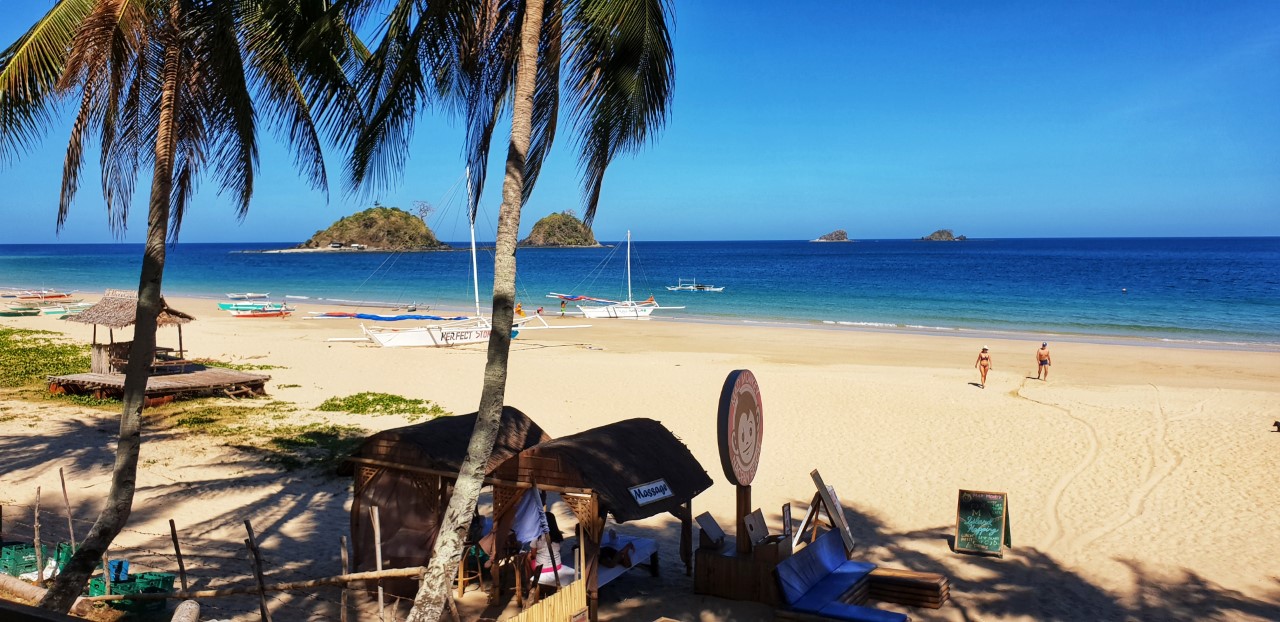 This beach is incredible! The fact that Mad Monkey is situated directly on it is even better. Wake up, eat and then head to the beach for a day of sun bathing, cooling off in the bath temperature sea waters or explore amongst the coconut trees that line the coast line and provide some much needed shade during the days hottest peak.
Tours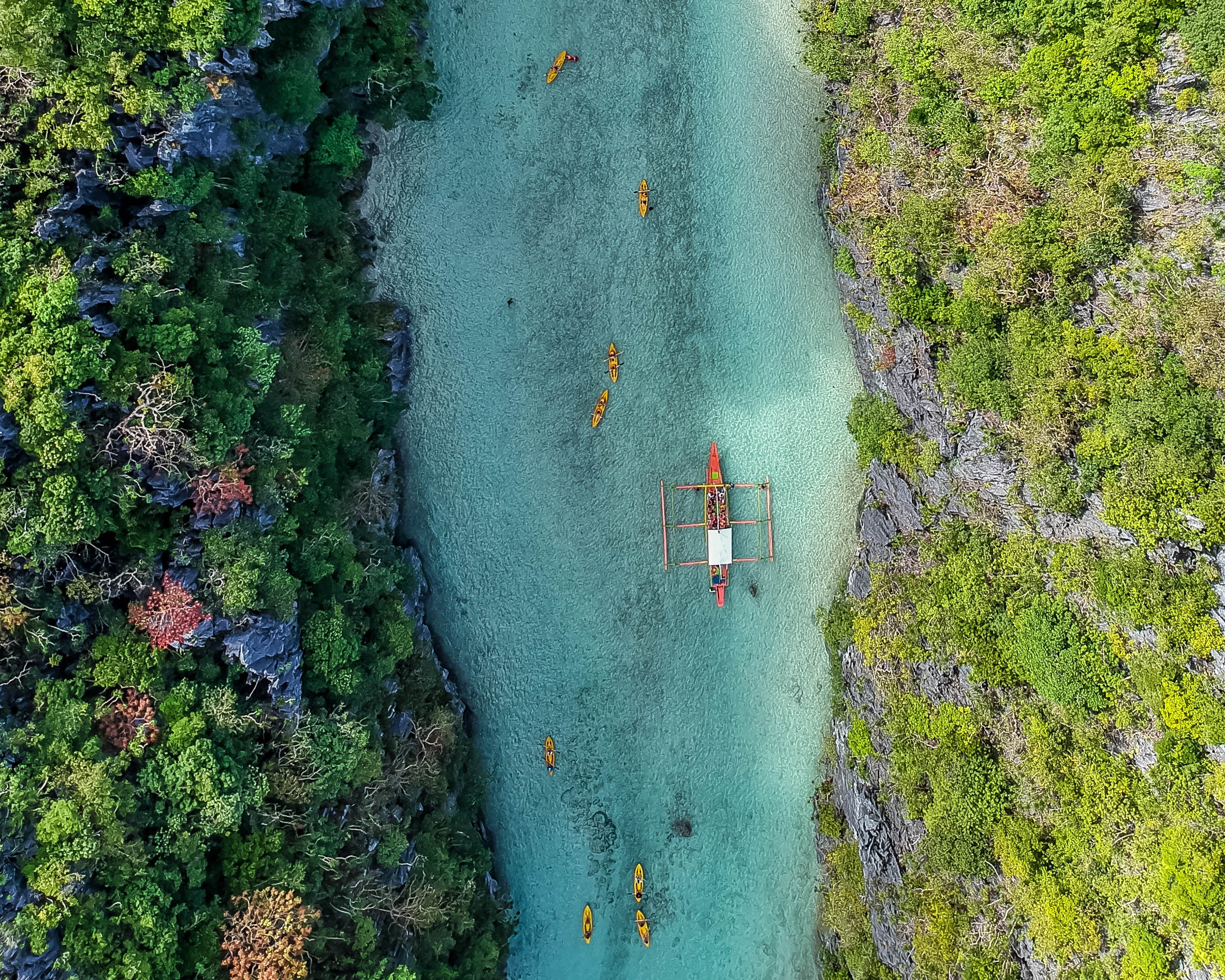 They also offer the Island Hopping Tours which El Nido is famous for everyday, conveniently departing from and returning to Nacpan Beach. They also have their own Mad Monkey A & C Combo Tour every Wednesday and Saturday.
Open Bar Antics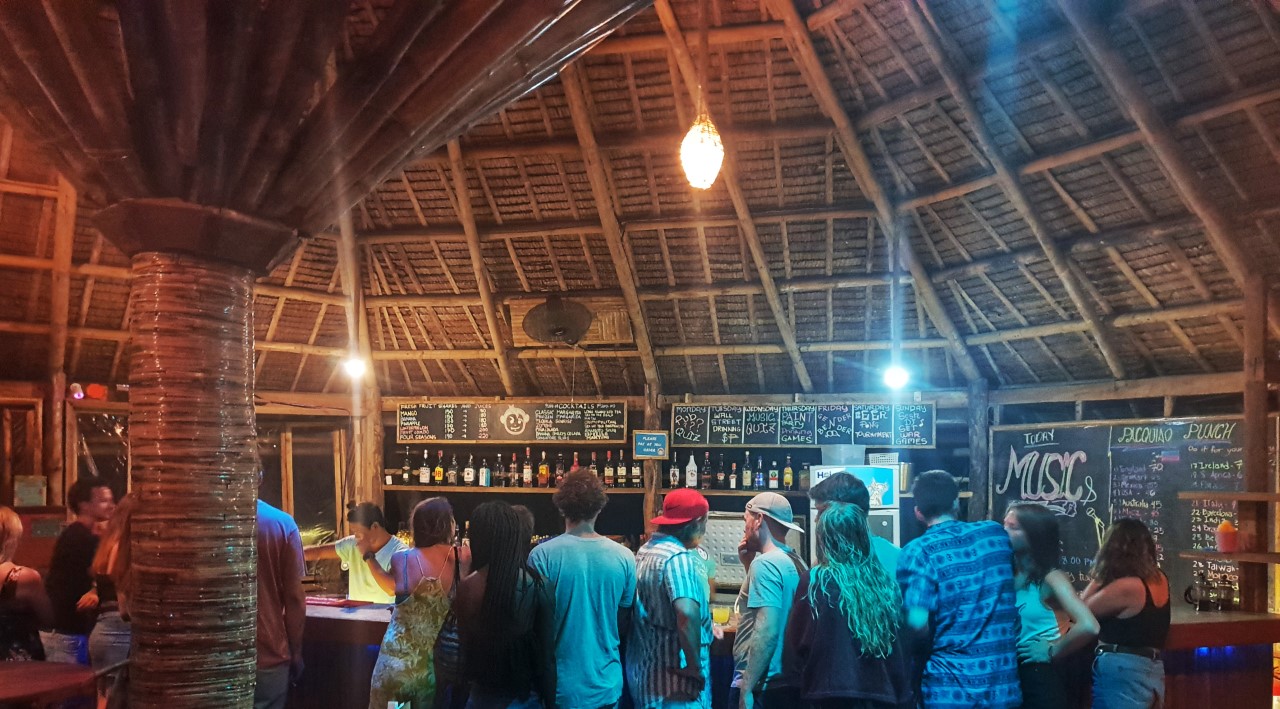 For the more lively stuff they have an open bar every night (7.30-8.00pm) which offers free beer and house spirits for thirty minutes and then they offer free shots every hour after that. This is honestly so much fun and perfect timing after a tasty dinner and to get the night started.
Get Your PADI
El Nido's beaches are rich in marine life and there are more than 30 dive sites ranging in depth from six meters to 30 meters. Experiencing life underwater is like no other so it is really worth biting the bullet and committing to getting your PADI Open Water Certification.
Swim through the hole to the secret lagoon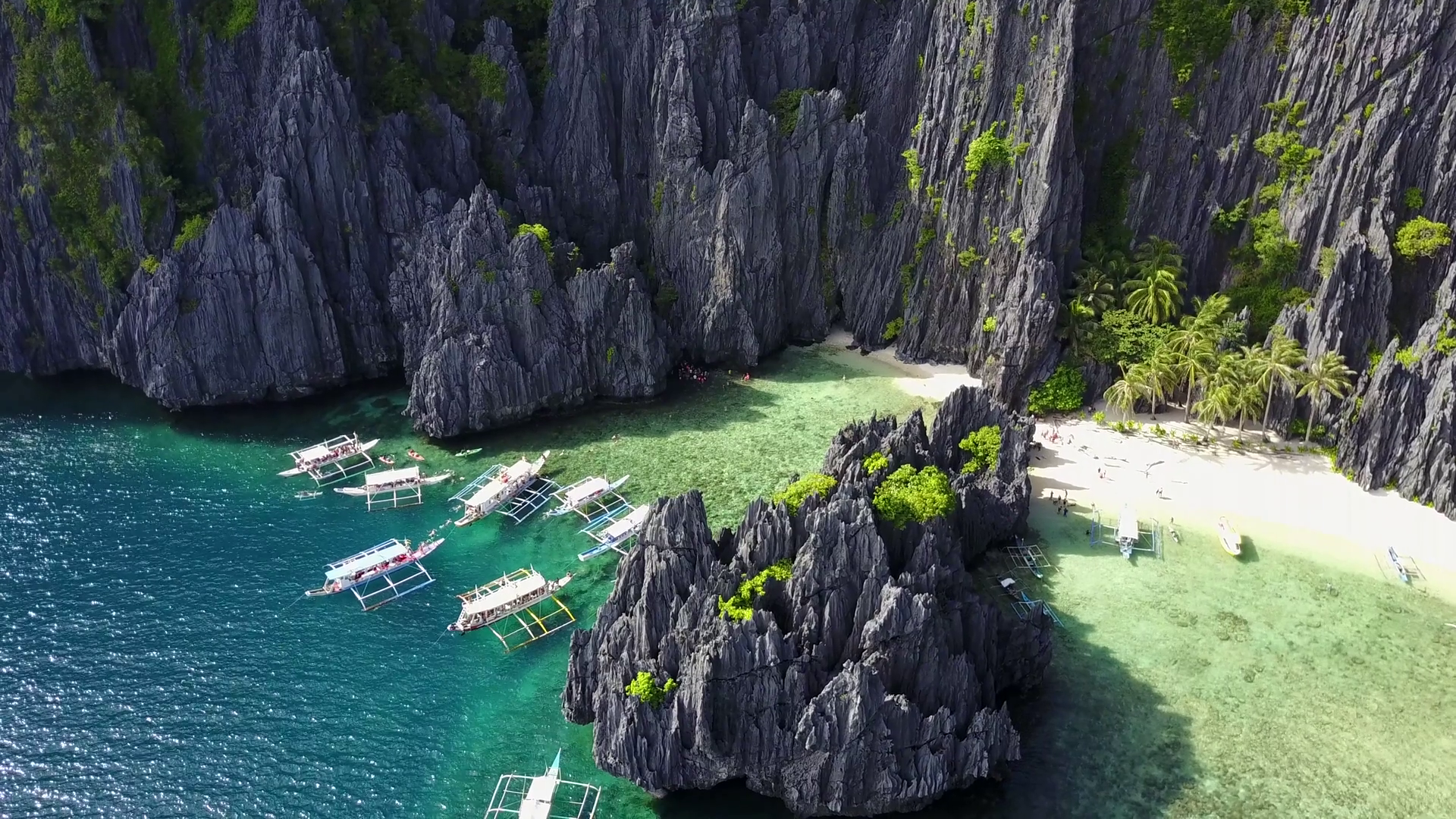 Secret Lagoon lived up to the hype. It is one of the best places in the Philippines and should be on everyone's itinerary. Be ready for clear ocean water, high cliff tops and just unparalleled natural beauty.
How to get there
It is located 30 minutes (16km) North of El Nido town and 12km from El Nido Airport and is situated right in the middle of Nacpan's secluded 3.5km long sandy shoreline. Its not easy to get to and is down a bumpy dirt road so be prepared.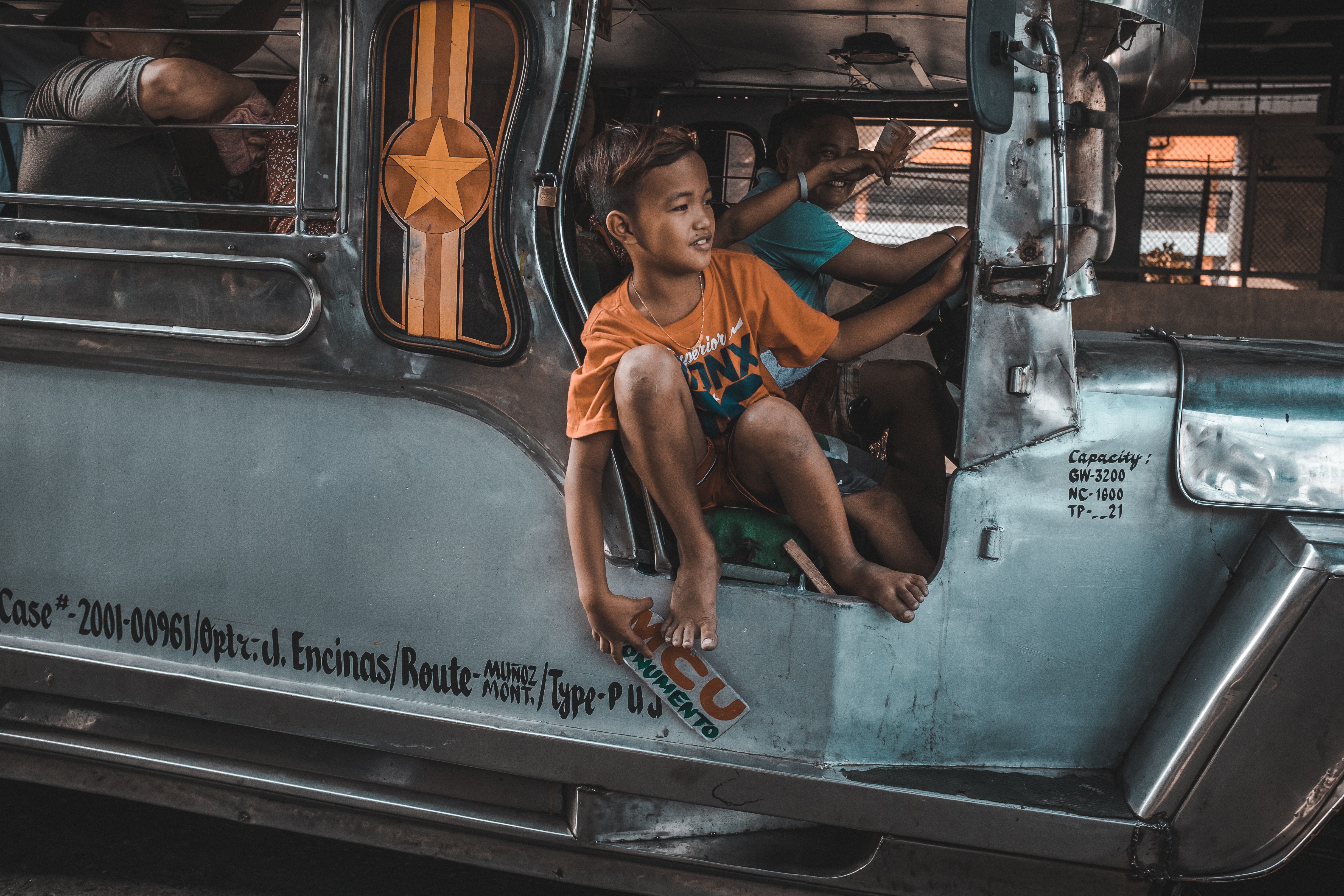 You can either go cheap and adventurous and get a Tricycle (around 250 PHP each if you haggle a bit) or pay a bit extra and get one of the regular shuttles that go from El Nido Town to Nacpan for a smoother and air-conditioned ride (350 PHP each one way). We got a tricycle there and then a shuttle back.
Prices
They vary depending on what time of year you go and whether you stay in the 6 bed dorm, 12 bed dorm or the loft.
We stayed in February 2019 and for The Loft it would cost 2,600 PHP (£37) per night.
Important to note!
Nearest cash point (ATM) is 16 kilometres away in El Nido town – so take plenty of cash with you!
Very limited internet connection due to our isolated location (only available for emergencies) – No Wi-Fi at all otherwise.
Fan rooms only (no A/C) and cold showers only – but its all you want anyway in the heat.
Doing their bit for society – Why you should stay here
Clean Water Project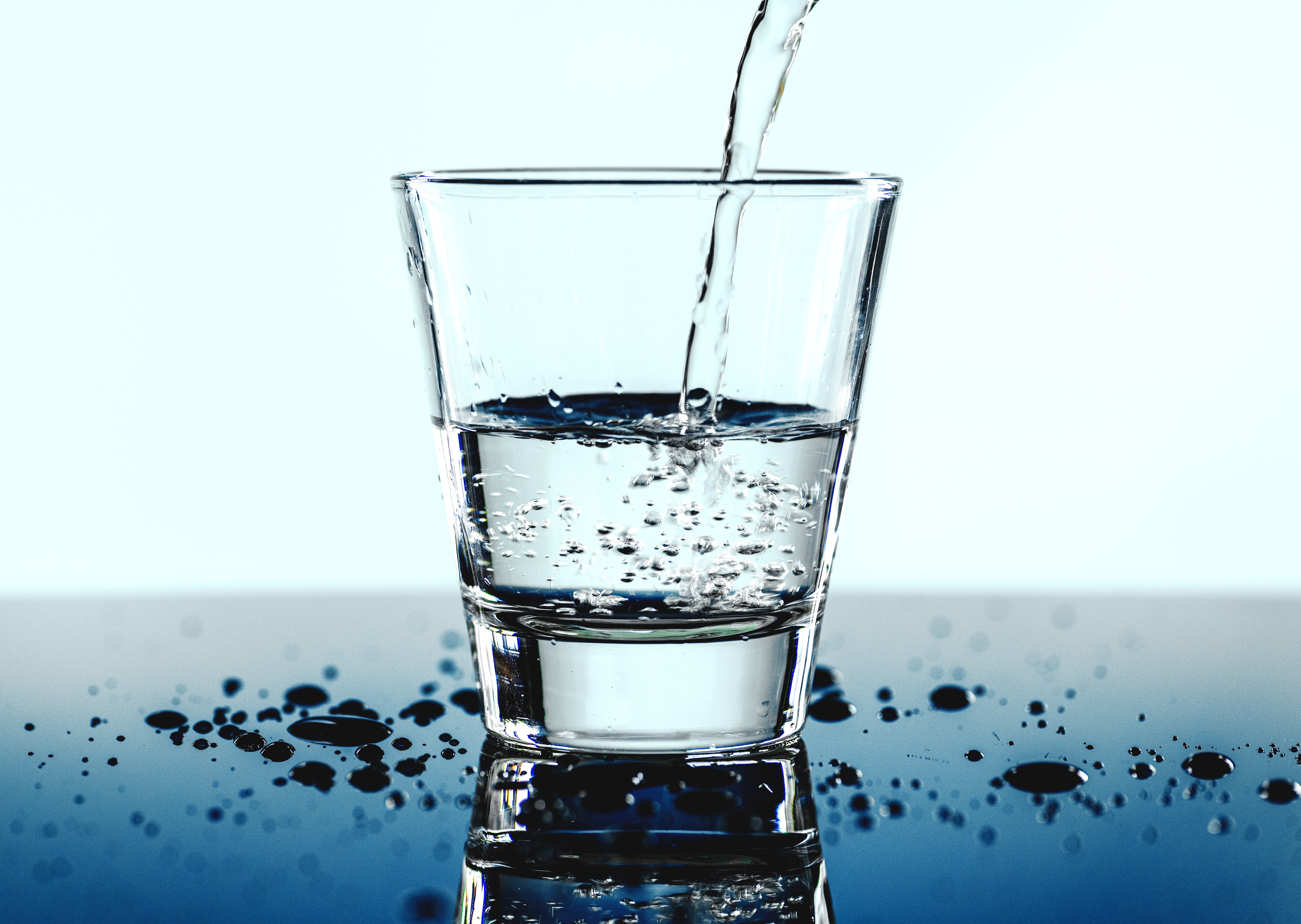 The great thing about Mad Monkey Hostels is that not only providing great accomodation in some of the best places in the world, they also help local societies and the world too! They actively raise funds to build water wells and water filters in rural Cambodian villages.
This is because, in Cambodia, between 50% and 60% of the people living in rural villages do not have access to clean drinking water or for use on their farms. Unclean water is the root of many problems such as disease, lack of access to education and infant mortality. So by staying at Mad Monkey Hostels you are supporting their campaign to make life better in Cambodia.
Education Project Fund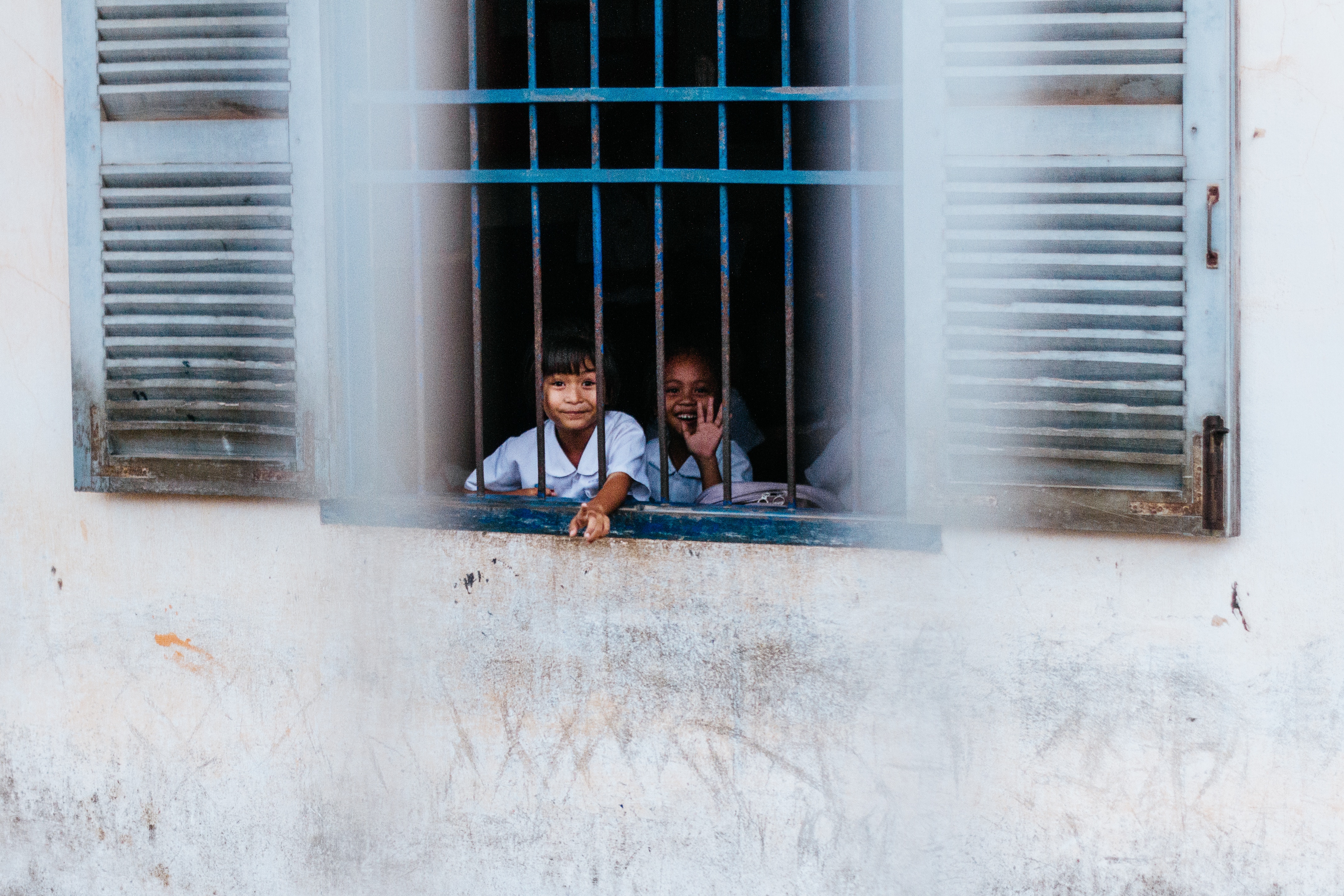 Going hand in hand with the Clean Water Project in their Education project which helps to give children a better education by funding local projects and initiatives that creates sustainable solutions to the problems preventing children from learning.
Going Green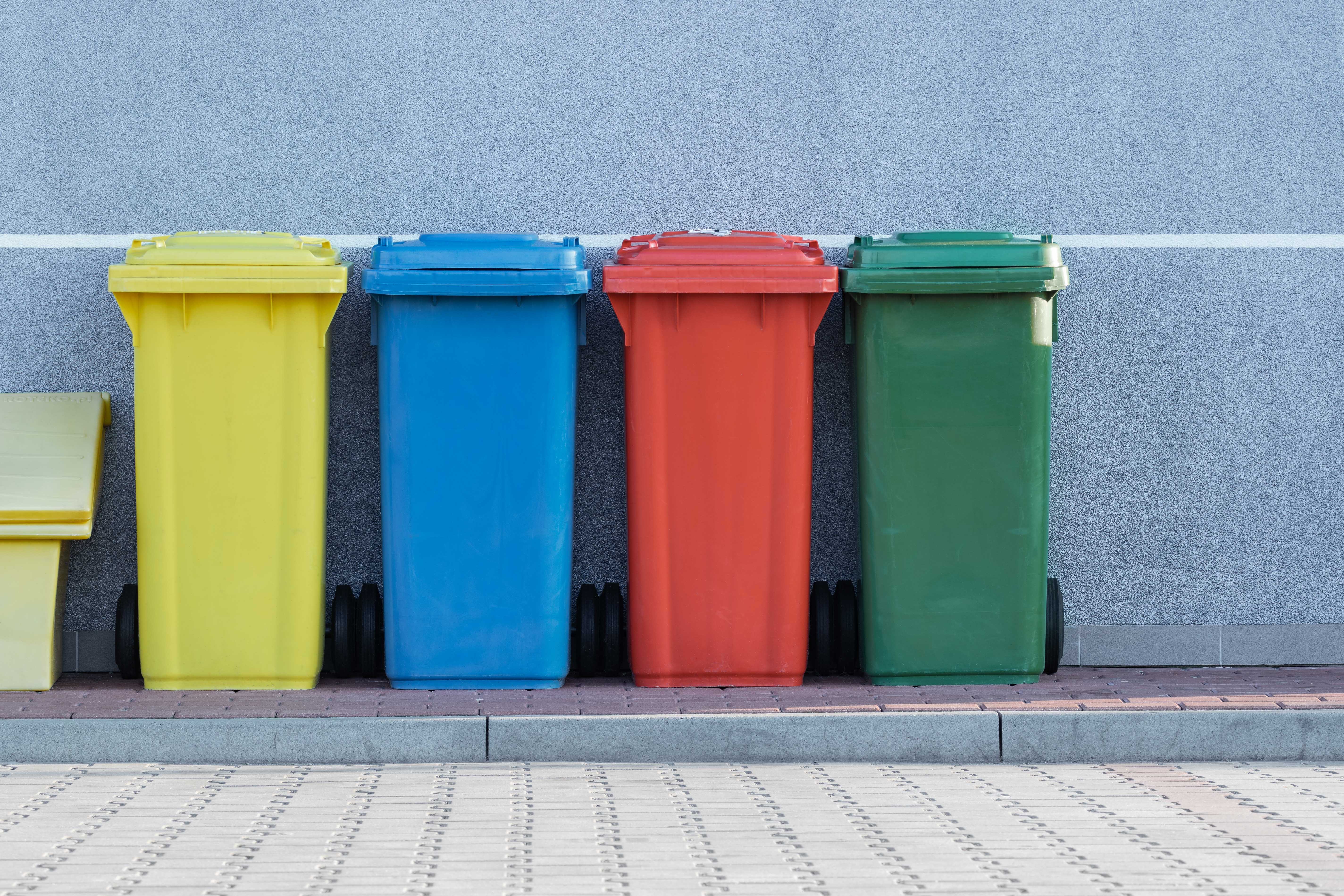 Mad Monkey strongly believes in being environmentally conscious. They source their own local materials for their builds, work with local suppliers, and minimise waste wherever possible. They often get involved with community initiatives such as beach clean ups and litter collection days.
The Arts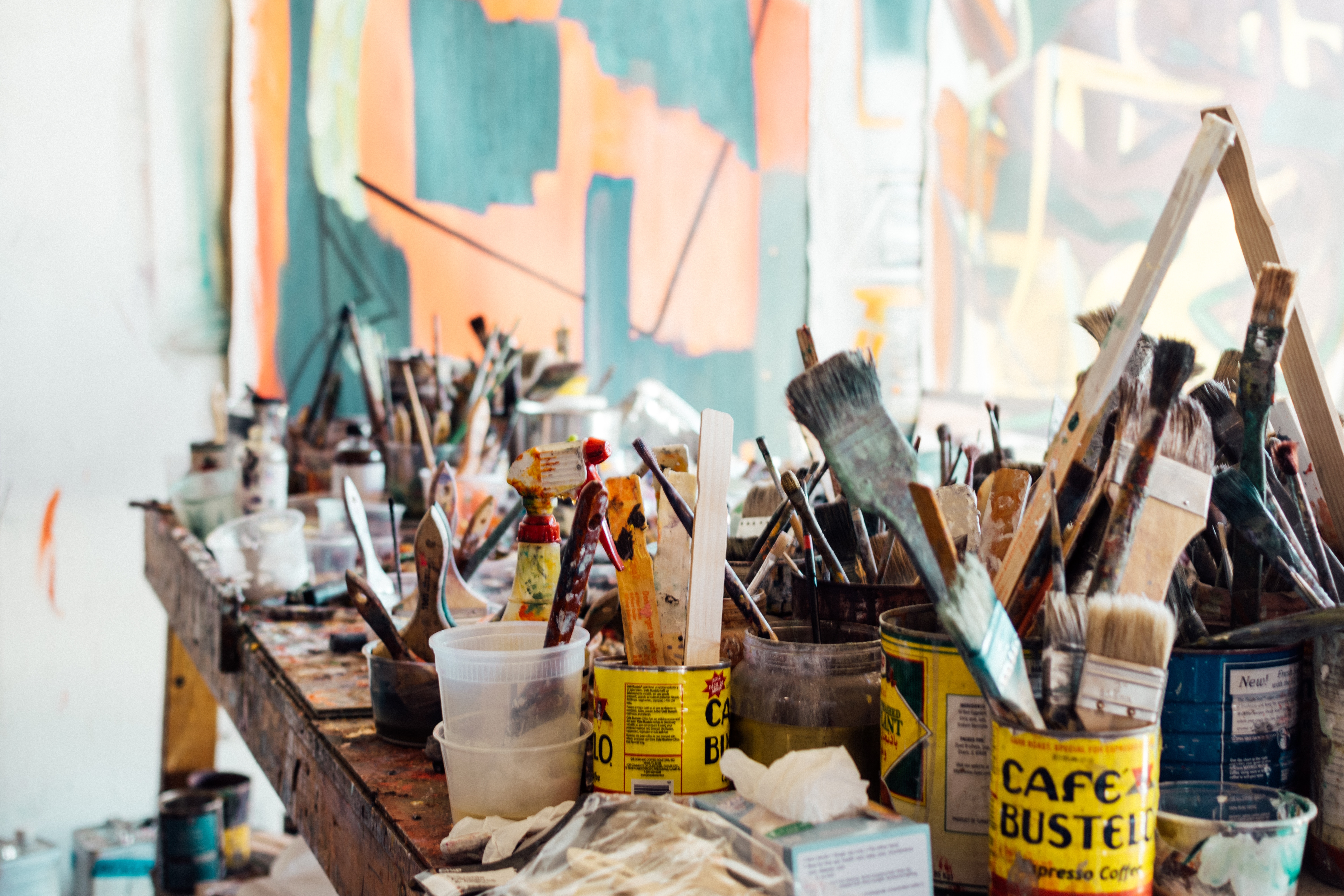 At Mad Monkey they care a great deal about the arts and creativity. Having been to many of their hostels I can safely say that they wholeheartedly embrace it and you will notice that their walls are a colourful mix of murals. They create opportunities for travelling artists through their Creative Hub Program. They also support arts initiatives in their local communities with donations from their Arts Fund.
Summary
A fantastic secluded hideaway and perfect for a great escape away from the main hustle and bustle of El Nido city! It is the perfect place to relax, sip a coconut, enjoy the island life and relax. Although being Mad Monkey's they still offer a decent nightlife and a chance to party and really get involved with fun activities.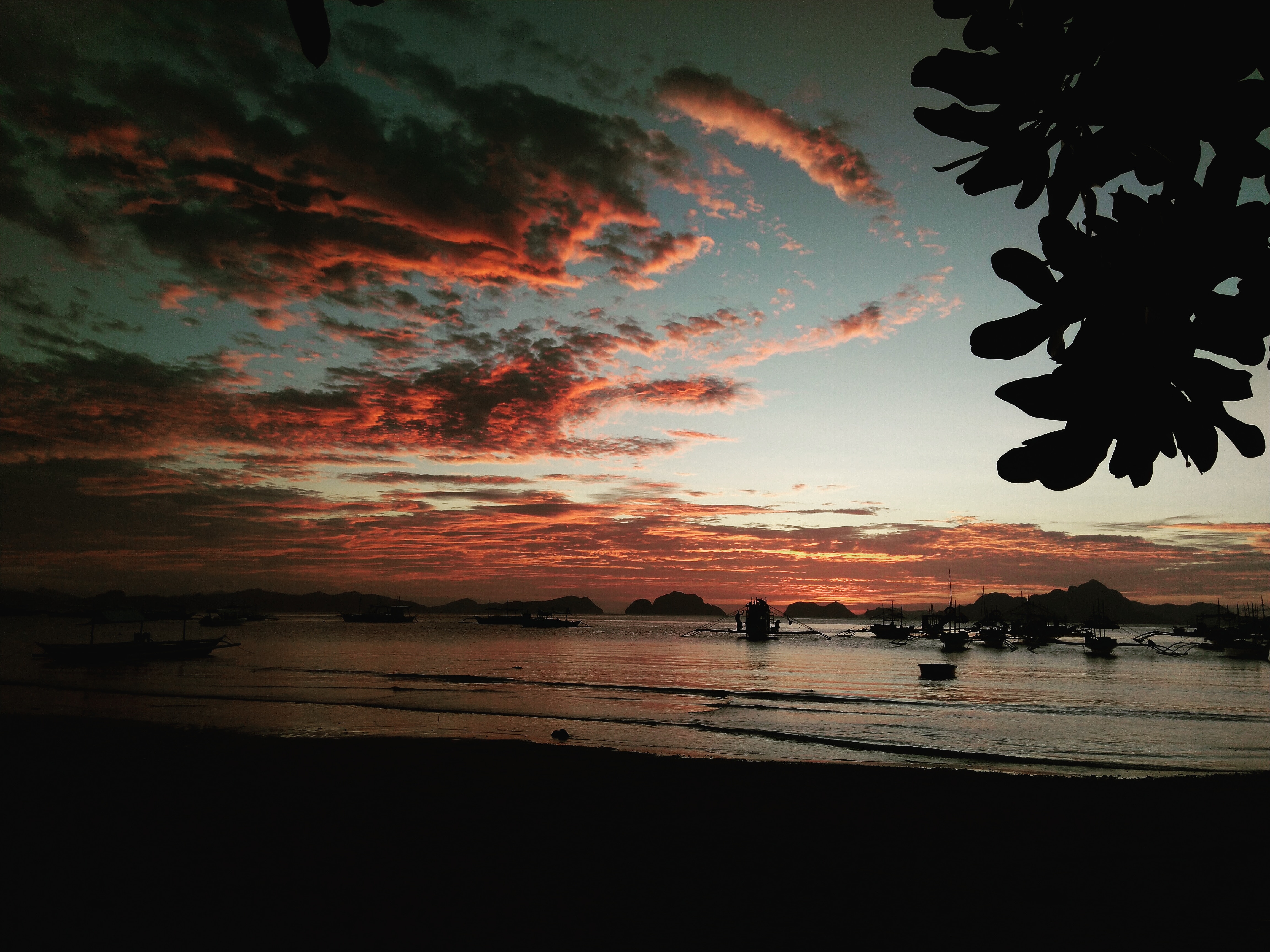 We stayed for two nights and couldn't get enough! We wish we could have stayed longer and I definitely would highly recommend staying here if you find yourself in El Nido or the Philippines in general. Its a great friendly environment, the ultimate chill out during the day and a great vibe in the evening. True paradise in my eyes!
To book a unique stay in paradise visit Mad Monkey
Check out their Facebook and Instagram as well!
***Thank you to Mad Monkey Hostels for kindly sponsoring this post. All opinions are 100% honest & completely my own.