DESERTED BEACHS, CLEAR WATER & ISLAND VIBES
⇷☓⇸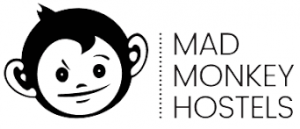 Mad Monkey hostels are slowly taking over South East Asia and for a good reason! They are already well established in Thailand, the Philippines, Australia and dominating Cambodia with hostels in Siem Reap, Kampot, Phnom Penh and Koh Rong Samloem. For those who don't know much about these Monkey's, they are a chain of hostels which offer a unique stay to their guests.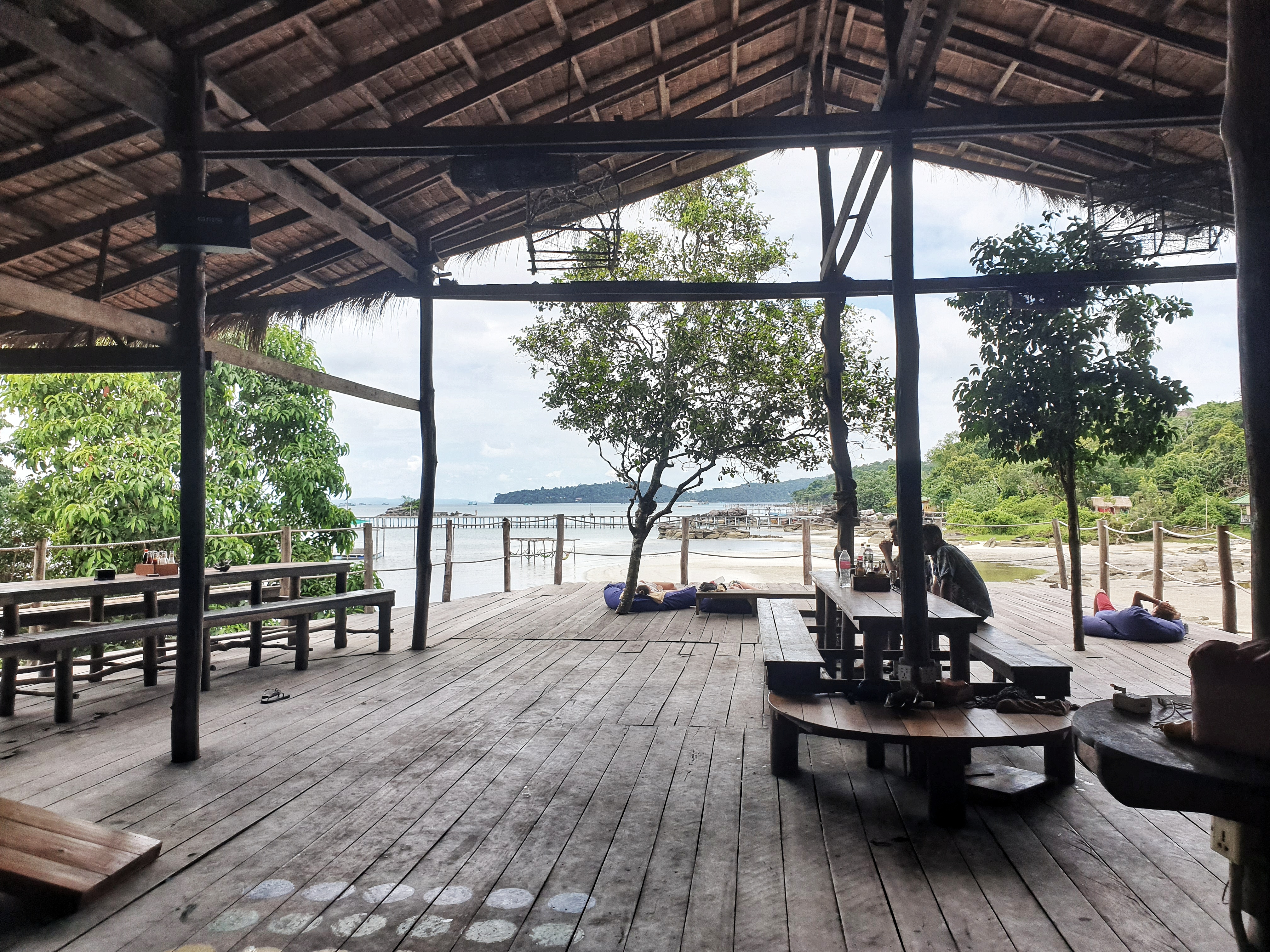 I have stayed at the Siem Reap Hostel in Cambodia before and I loved every minute of it. Primarily known for being quite lively and having a fun, young, party vibe, its a great place to get stuck in and make friends. However, on the flip side, if you just want a unique place to stay, you can often find solitude and have a relaxing time too (great for reading and blogging).
I have been fortunate enough to stay at their Koh Rong Samloem Hostel and this my review:
Highlights
Its a deserted island with hardly anyone there – the ultimate paradise island
Crystal clear blue waters and perfect for snorkelling & diving
Ultimate chill out vibes
Private beaches for sunbathing and jungle treks for the adventurous
Private Bungalow – with sea views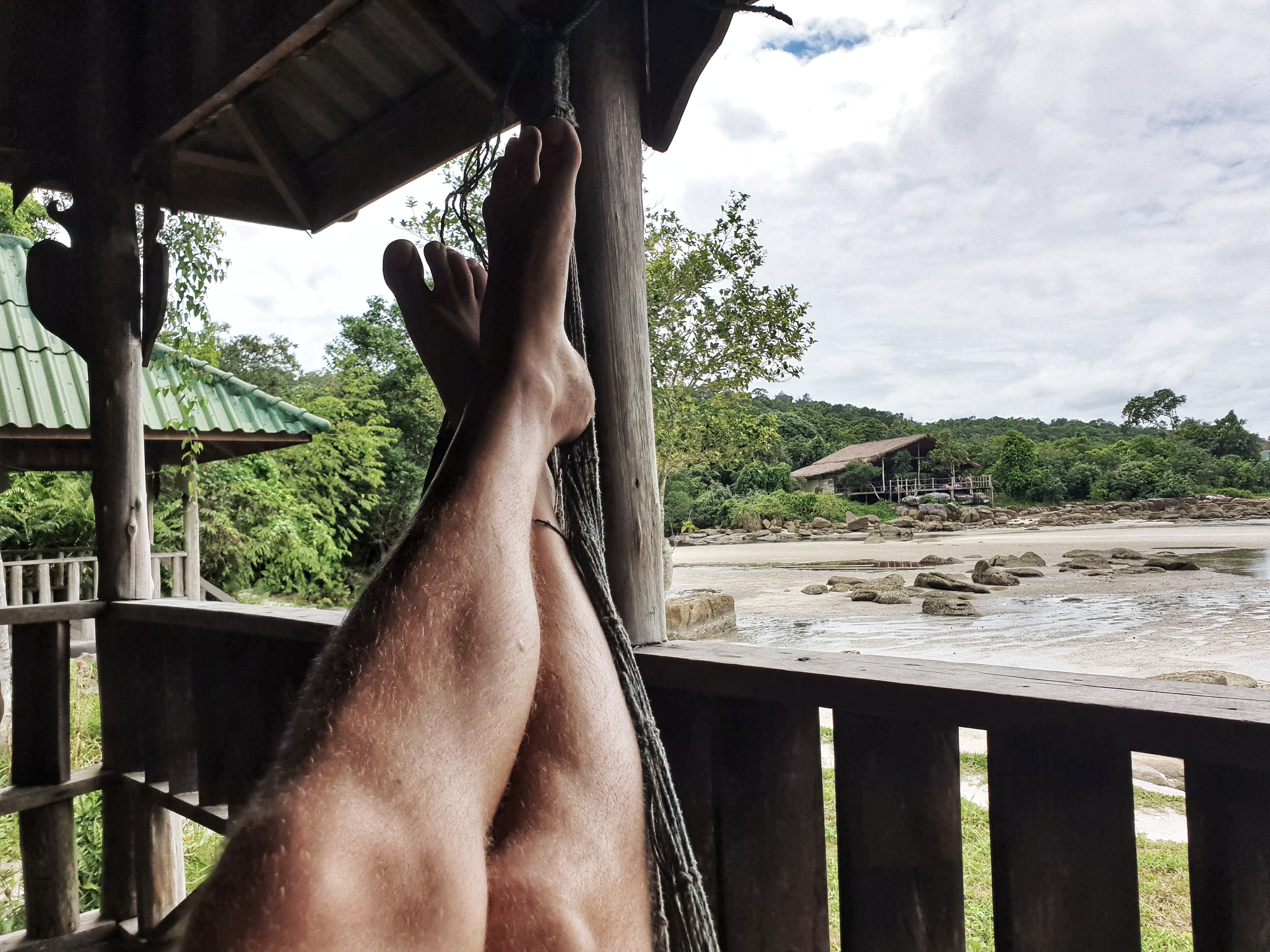 Well what can I say? Do I have to leave? I honestly just want to stay here forever. We had our very own private bungalow situated on the beach overlooking the gorgeous blue sea and pristine white sand in a secluded bay on Koh Rong Samloem. There is plenty of room for about three people so this was perfect as there were only the two of us as it comes with a double bed and a single bed. It has an ensuite bathroom with cool water showers (don't forget this is island life).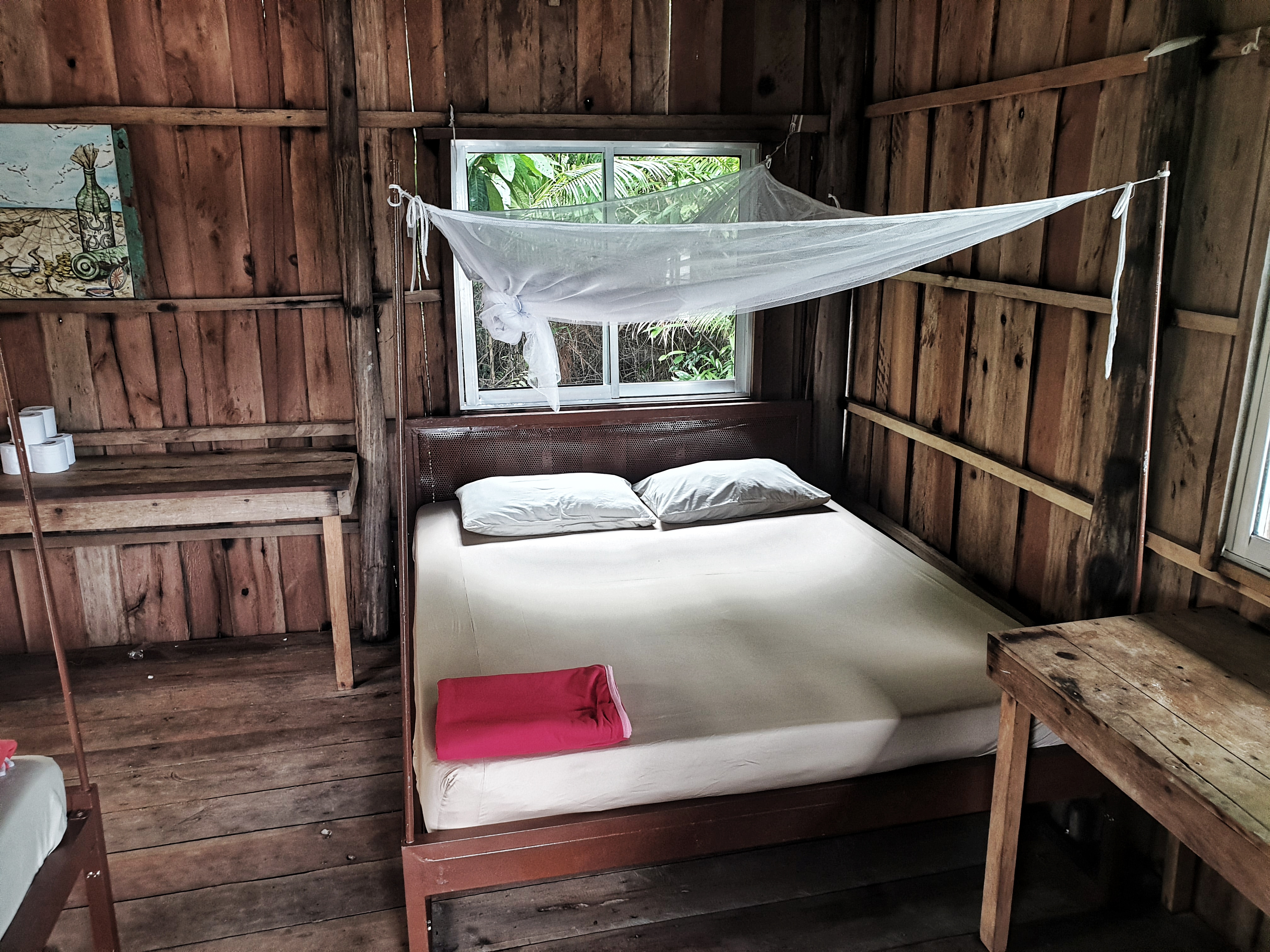 Luckily it does have power points to charge those essentials which you definitely need as your phone and camera batteries are going to drain like crazy taking photos of this beautiful place. Although these are in the common areas! So I would suggest taking a power bank with you as well to have in your room.
What you get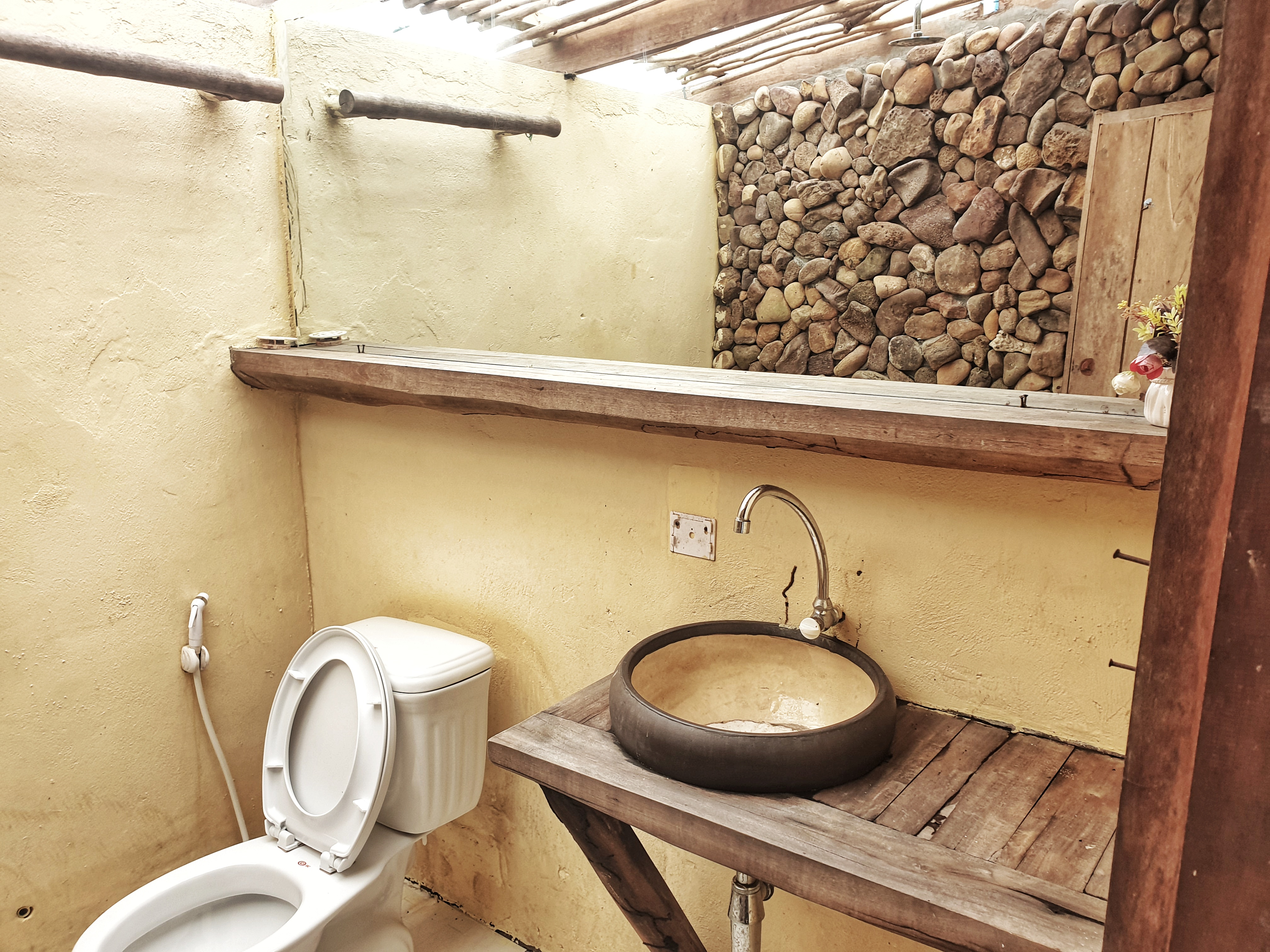 It also includes a private balcony which has hammocks and chairs for you to chill out with a few ice cold drinks and enjoying watching life go by at a sleepy pace. Inside you are provided with a fan, secure lock box, reading light, mosquito net, clean linen and fresh towels.
There are also different sized mixed dorms which are a lot cheaper too.
Activities
Chill out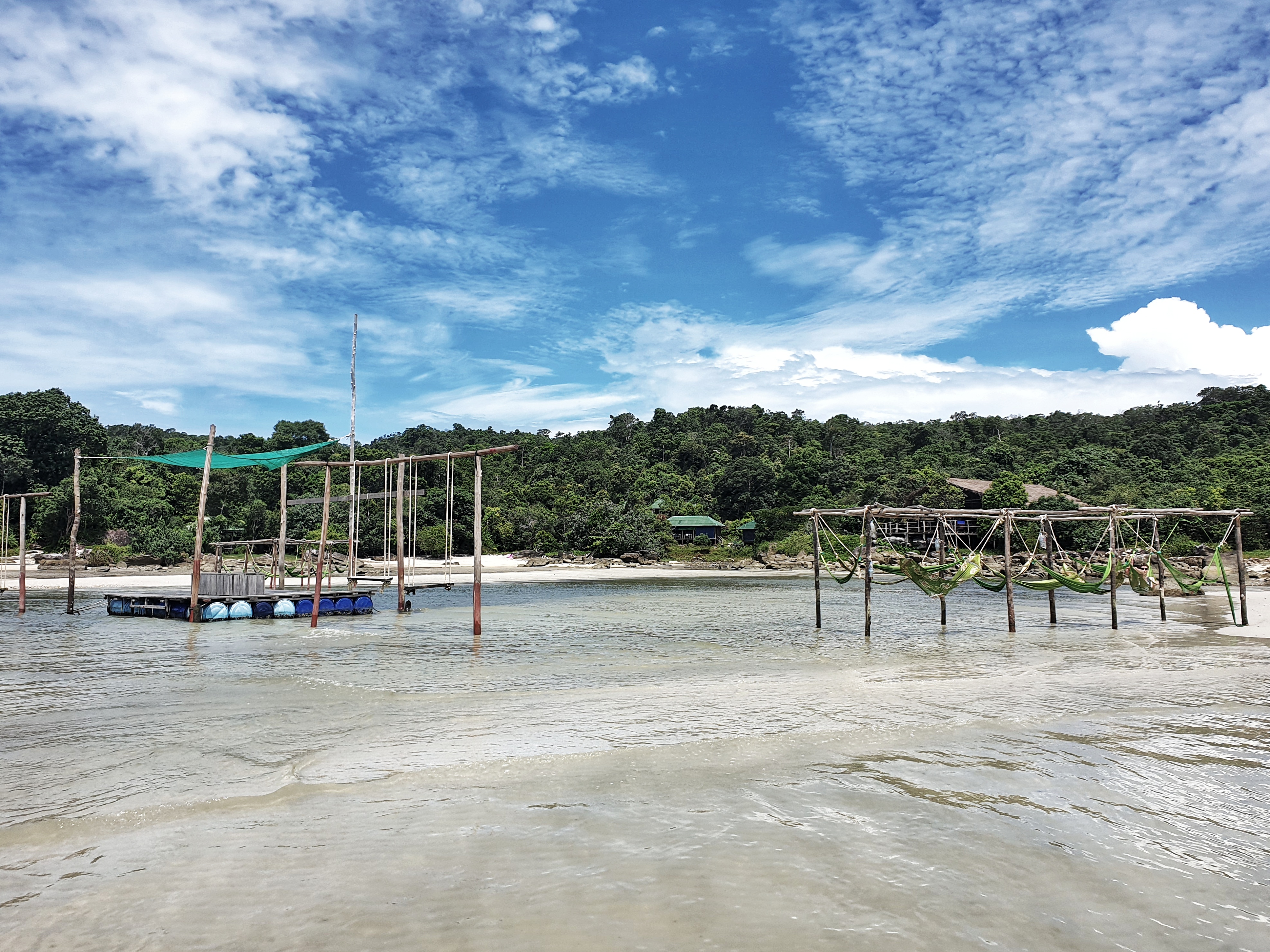 If you are searching for the perfect island experience, Mad Monkey could just be your perfect destination. Lounge in their ocean hammocks under the sun during the day and enjoy their nightly events with over 100 other travellers from around the world.
Watersports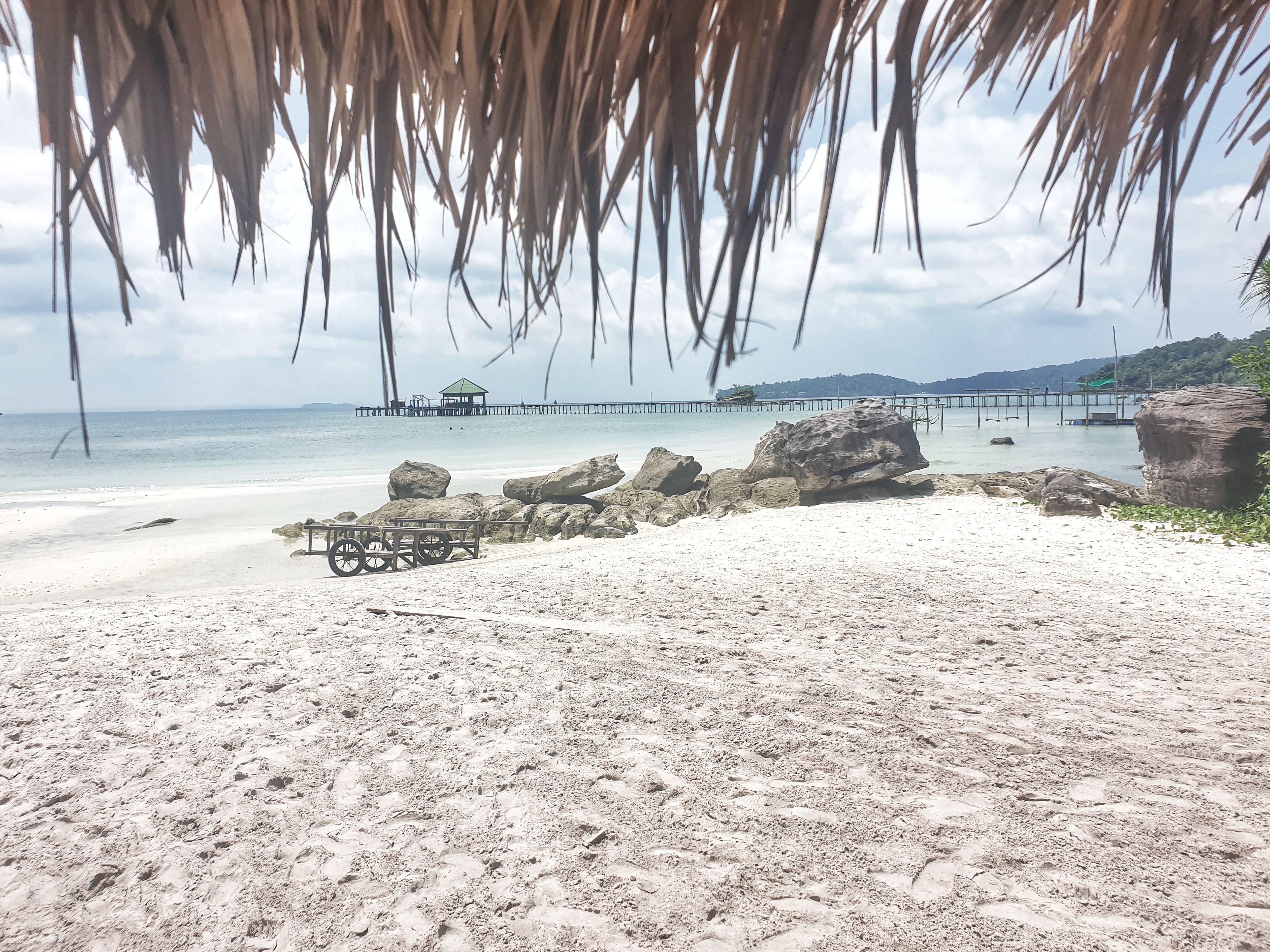 Rent some kayaks, snorkels, or a boat and hit the clear blue waters. There is also a diving centre which you can book trips with to get the full immersion experience. Other trips include jungle trekking or just have a casual walk down the beach.
Marine Life
One of the most special things about this island is the glow in the dark (or bioluminescent) plankton which is appear in the sea at night time. Jump straight into the water and splash around making them glow brightly. So much fun to swim around in and makes for one hell of a special experience.
Fire Shows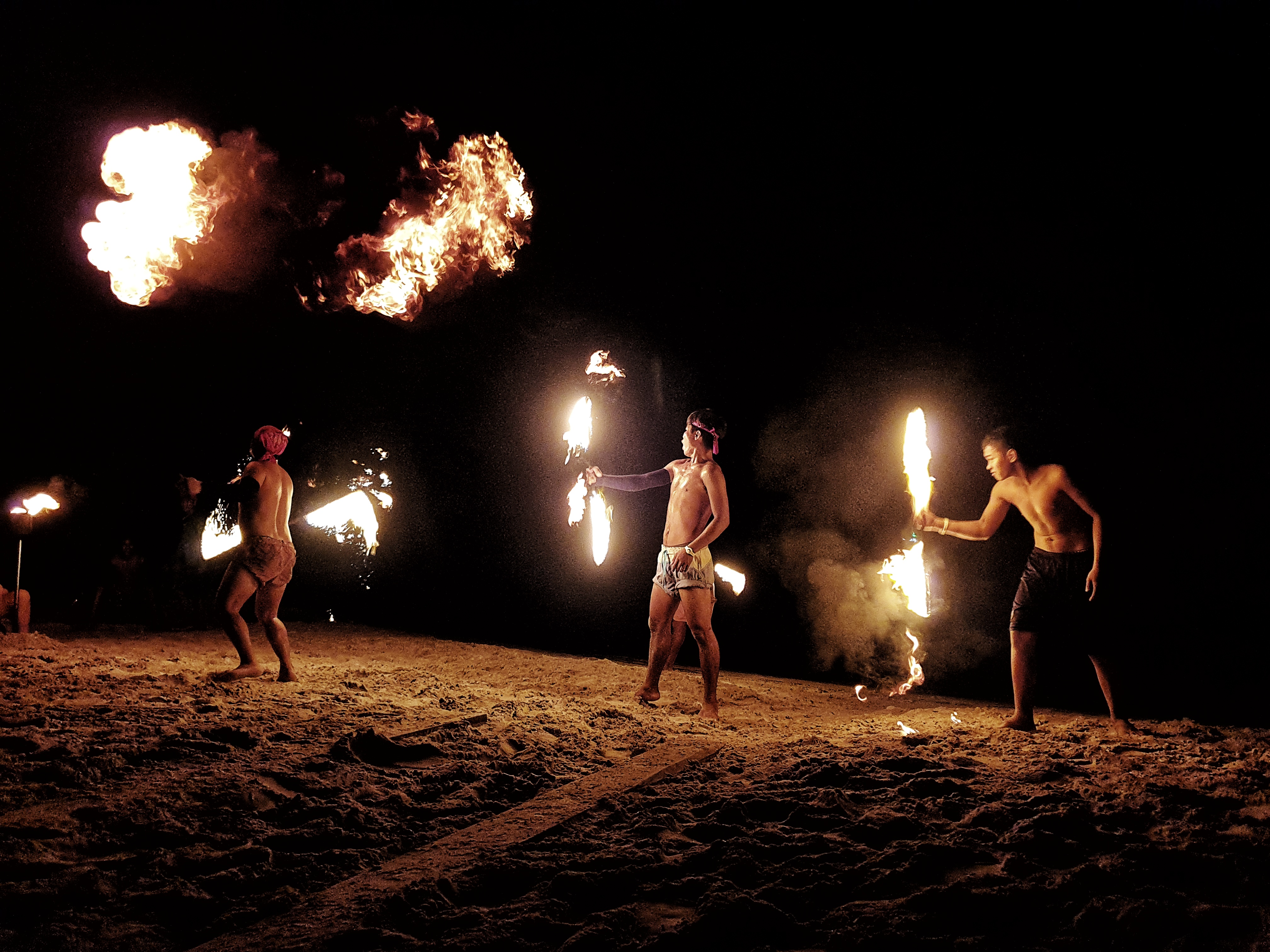 Once a week the staff put on a fire show where the locals perform some incredible talents with fire. This is well worth checking out and you will be taken down to the beach where you can get comfy in the sand with your drink and watch in awe.
Get the party started!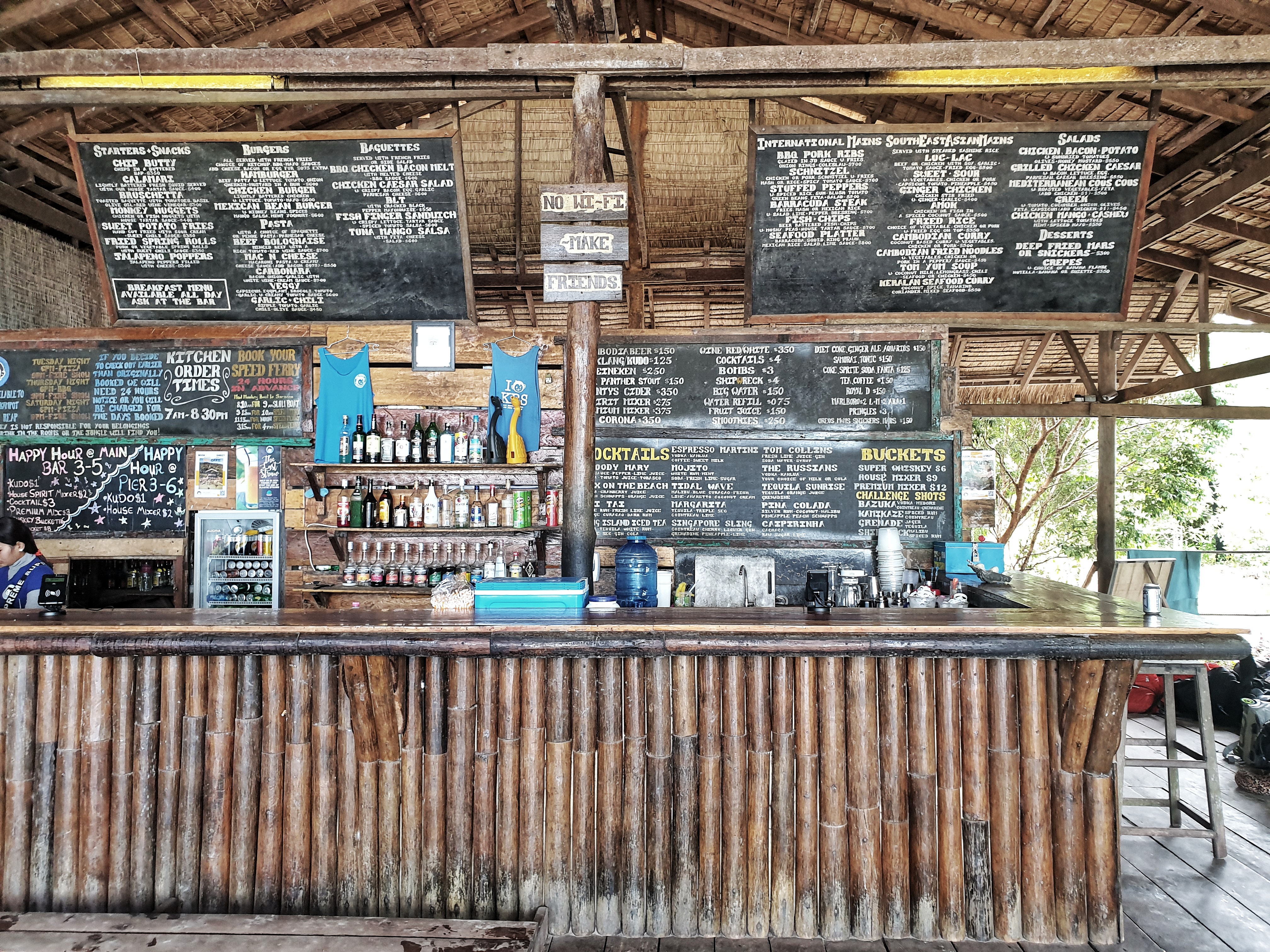 Around 9pm the party really kicks off at the bar with free shots, happy hours (3-6pm on the pier) and some great tunes pumping. This is a great way to make new friends, dance till you drop and just have an epic night.
The Pier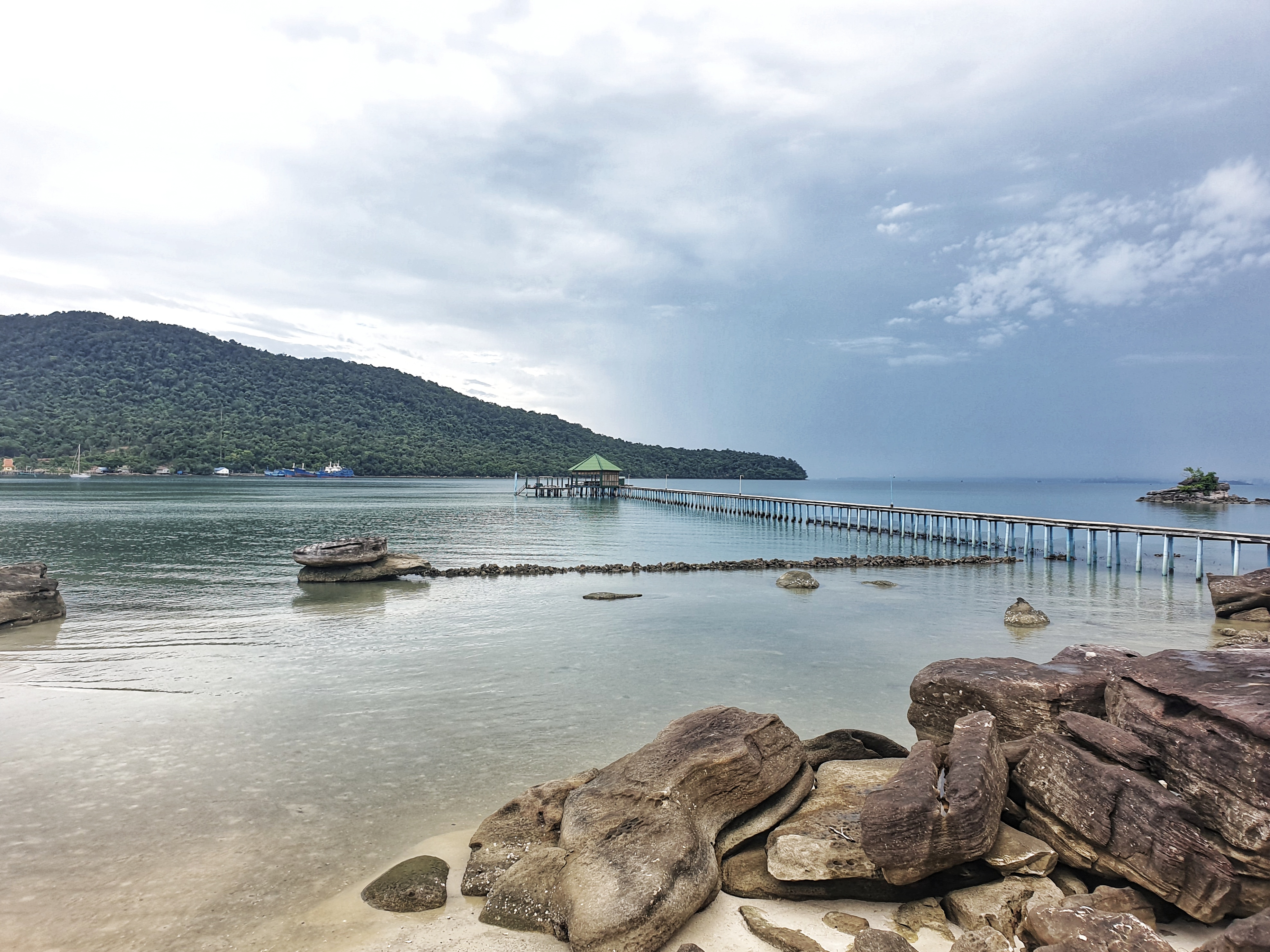 This is relatively new to the property and it is equipped with a bar, rope swings, diving platforms and bean bags to chill out on. Its away from the main bar so a great place to hang out during the day and catch some rays. Between 3-6pm they have happy hour here and you can get your cheap drink fix.
Hit the gym!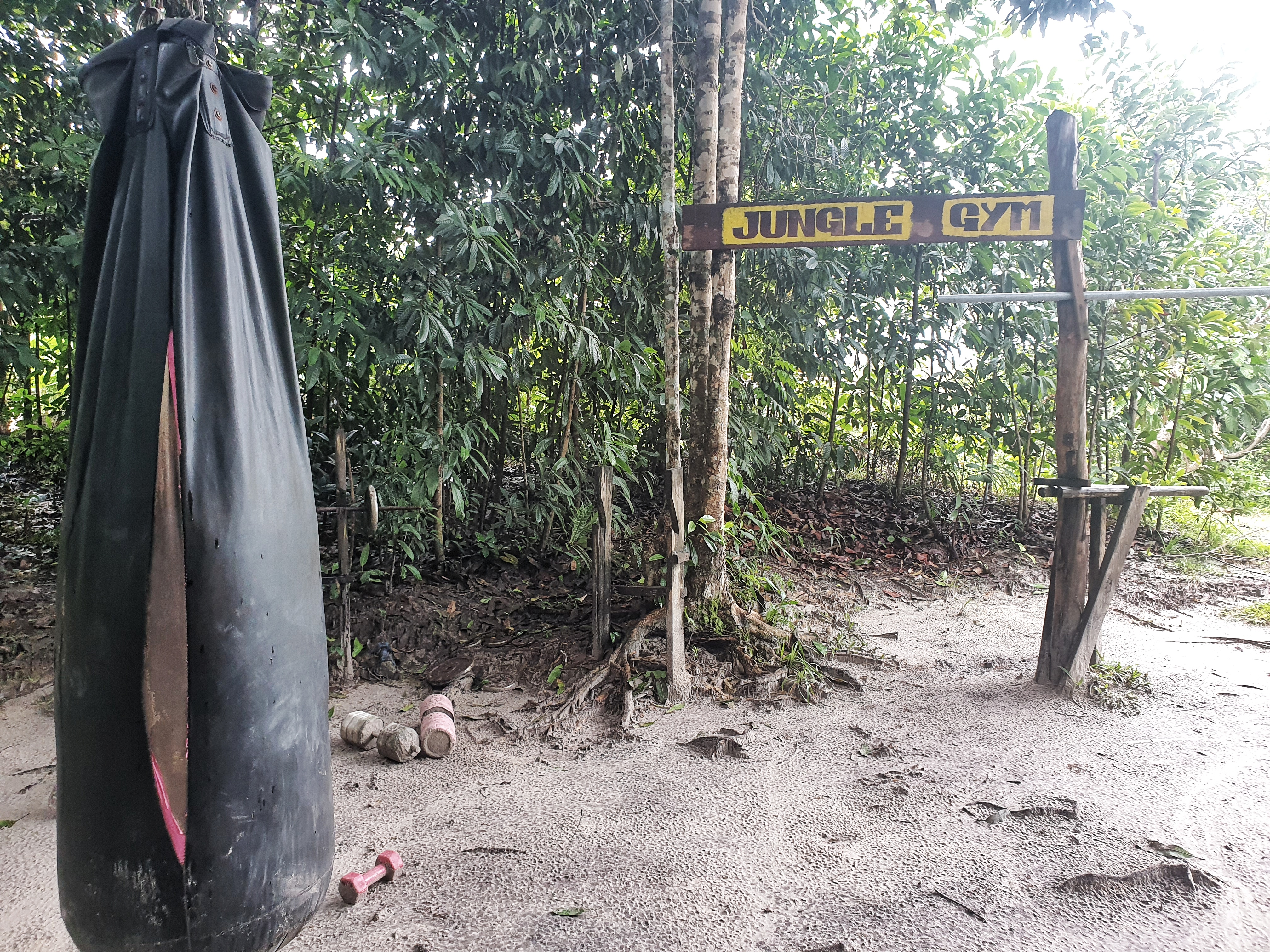 Such a quirky gym based on the island right next to the main bar and in-between the dorm rooms. Theres a punching bag, weights made out of bottles and cement, pull up bars and a few other bits of equipment. Time to get your jungle workout on!
Honestly, its just super chill. Bring a few books, some good chilled out tunes, a bottle of rum and good vibes.
NOTE! There is no wifi at this hostel. Its a great chance to disconnect from the world and enjoy the present. Also there are no ATM's on the island either so make sure you bring plenty of cash with you.
How to get there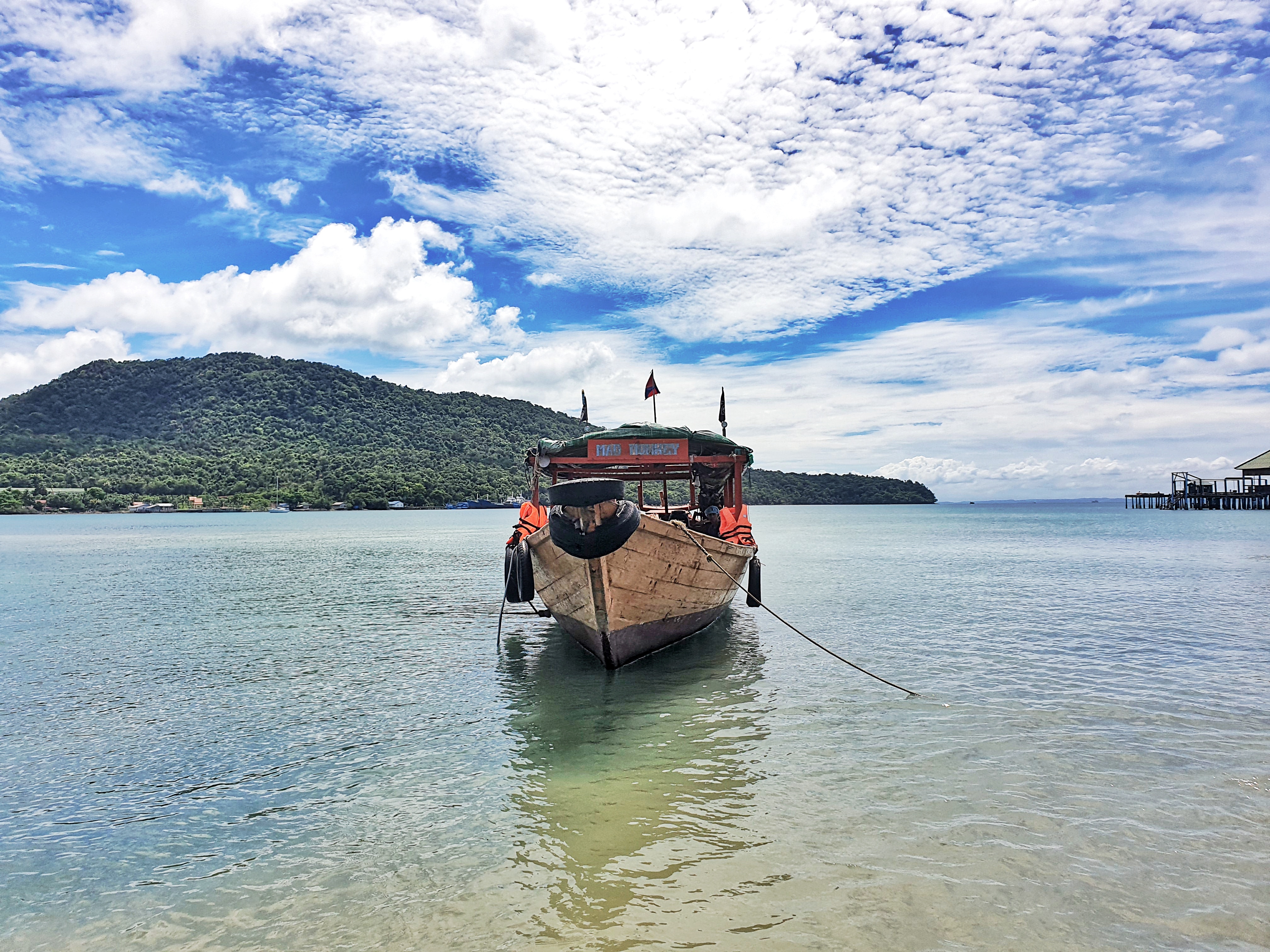 The bay can only be reached by boat. To book tickets, inquire at any Mad Monkey Hostel or visit the Speed Ferry Booking Office near the Golden Lions Roundabout in Sihanoukville. The office is open everyday from 8am until 6pm. The Speed Ferry will bring you to Saracen Bay, then you will transfer boats and a complimentary Mad Monkey long tail boat will bring you to the hostel.
Prices
They vary depending on what time of year you go and whether you stay in a dorm room or a private room.
We stayed in June 2019 and for our private bungalow it costs $30 USD (£23) per night.
Extras
Reception (limited hours)
Doing their bit for society – Why you should stay here
Clean Water Project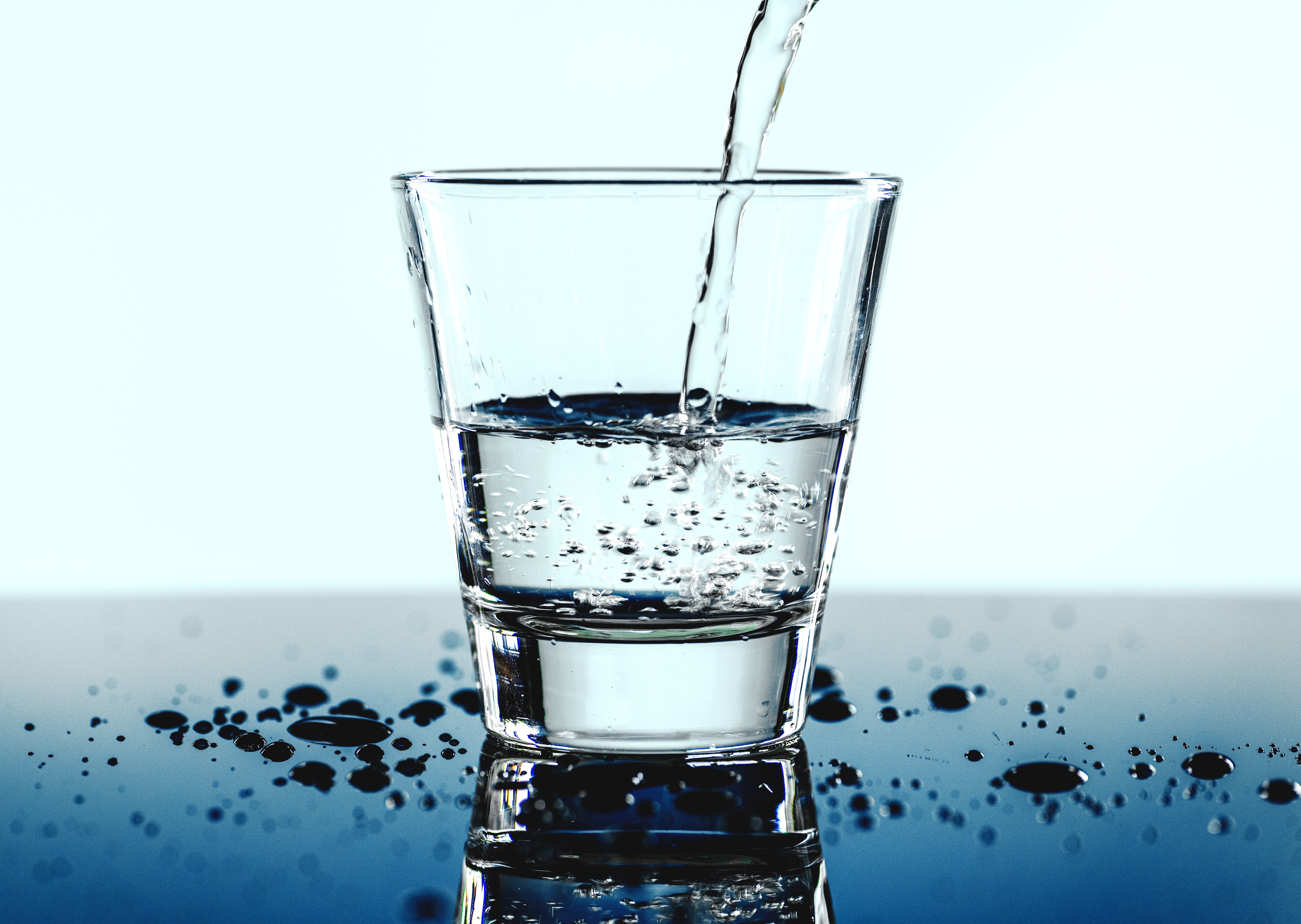 The great thing about Mad Monkey Hostels is that not only providing great accomodation in some of the best places in the world, they also help local societies and the world too! They actively raise funds to build water wells and water filters in rural Cambodian villages.
This is because, in Cambodia, between 50% and 60% of the people living in rural villages do not have access to clean drinking water or for use on their farms. Unclean water is the root of many problems such as disease, lack of access to education and infant mortality. So by staying at Mad Monkey Hostels you are supporting their campaign to make life better in Cambodia.
Education Project Fund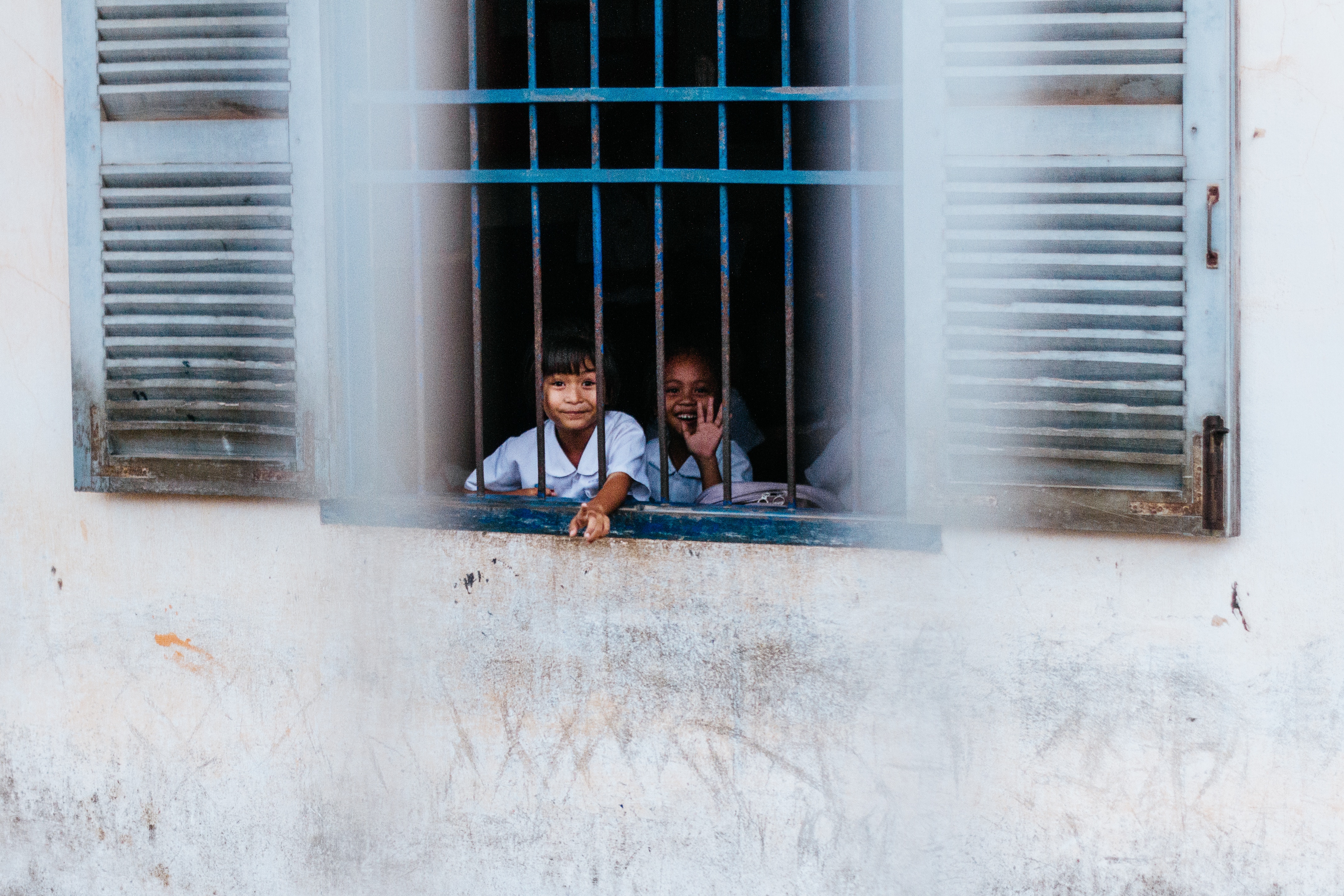 Going hand in hand with the Clean Water Project in their Education project which helps to give children a better education by funding local projects and initiatives that creates sustainable solutions to the problems preventing children from learning.
Going Green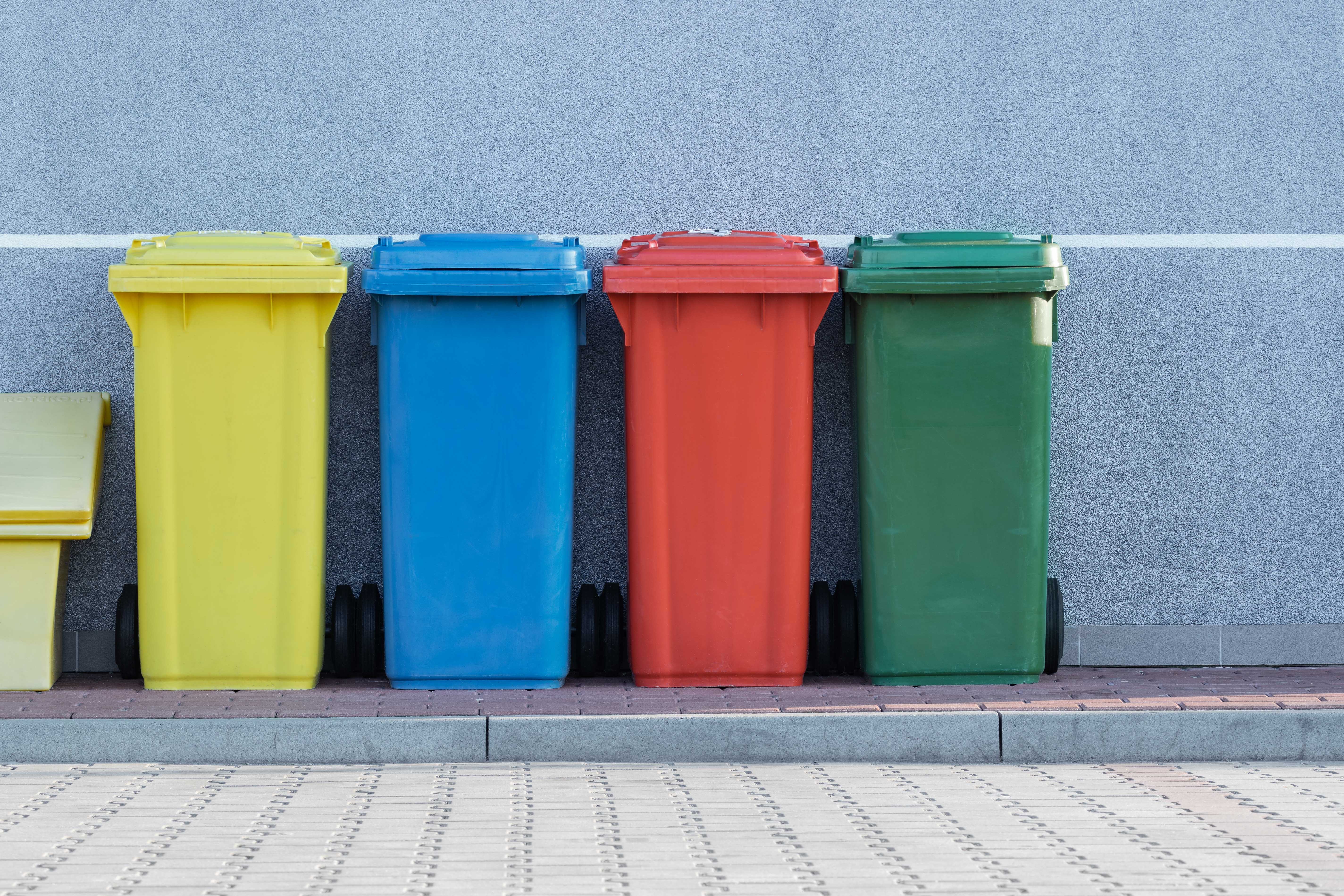 Mad Monkey strongly believes in being environmentally conscious. They source their own local materials for their builds, work with local suppliers, and minimise waste wherever possible. They often get involved with community initiatives such as beach clean ups and litter collection days.
The Arts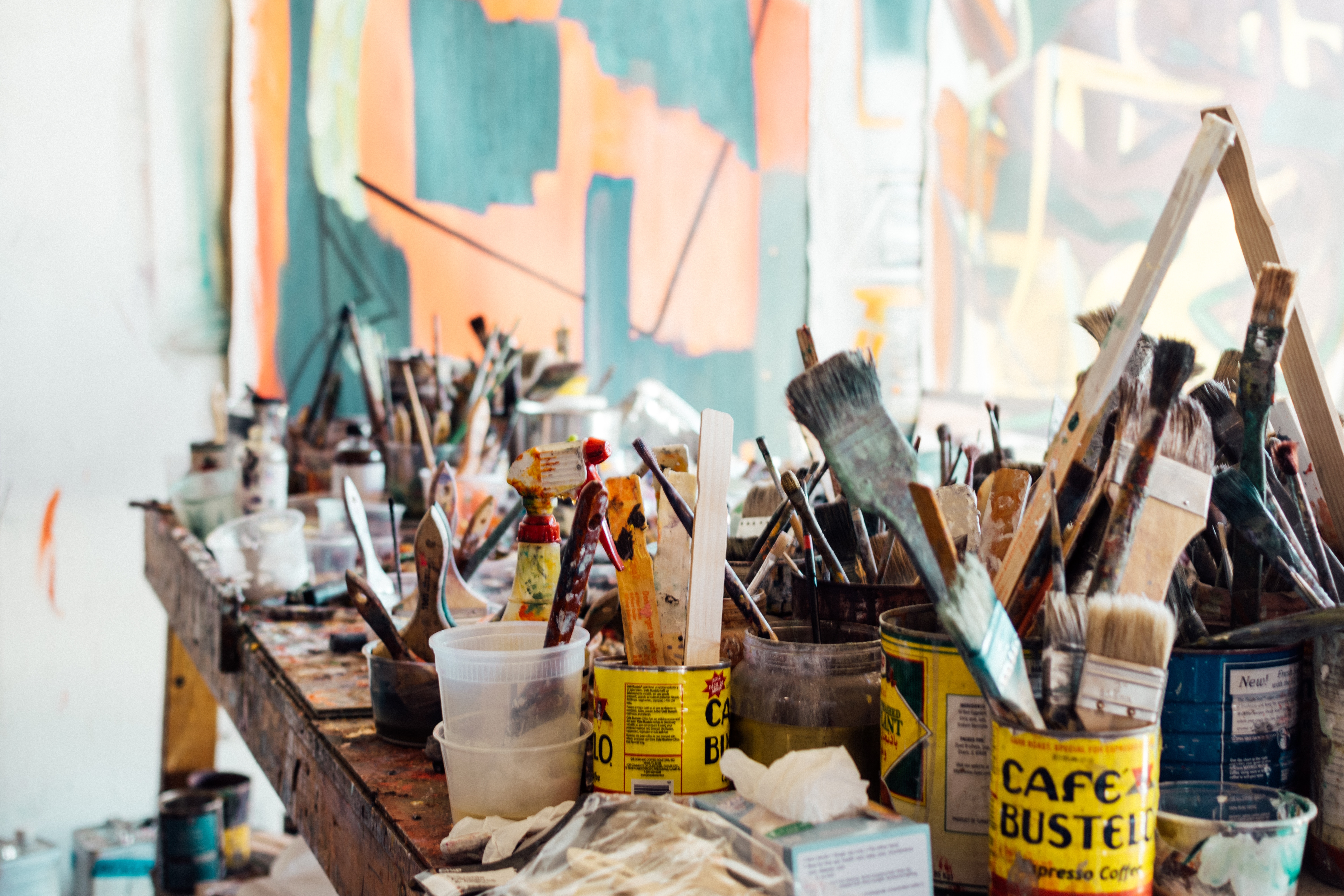 At Mad Monkey they care a great deal about the arts and creativity. Having been to many of their hostels I can safely say that they wholeheartedly embrace it and you will notice that their walls are a colourful mix of murals. They create opportunities for travelling artists through their Creative Hub Program. They also support arts initiatives in their local communities with donations from their Arts Fund.
Summary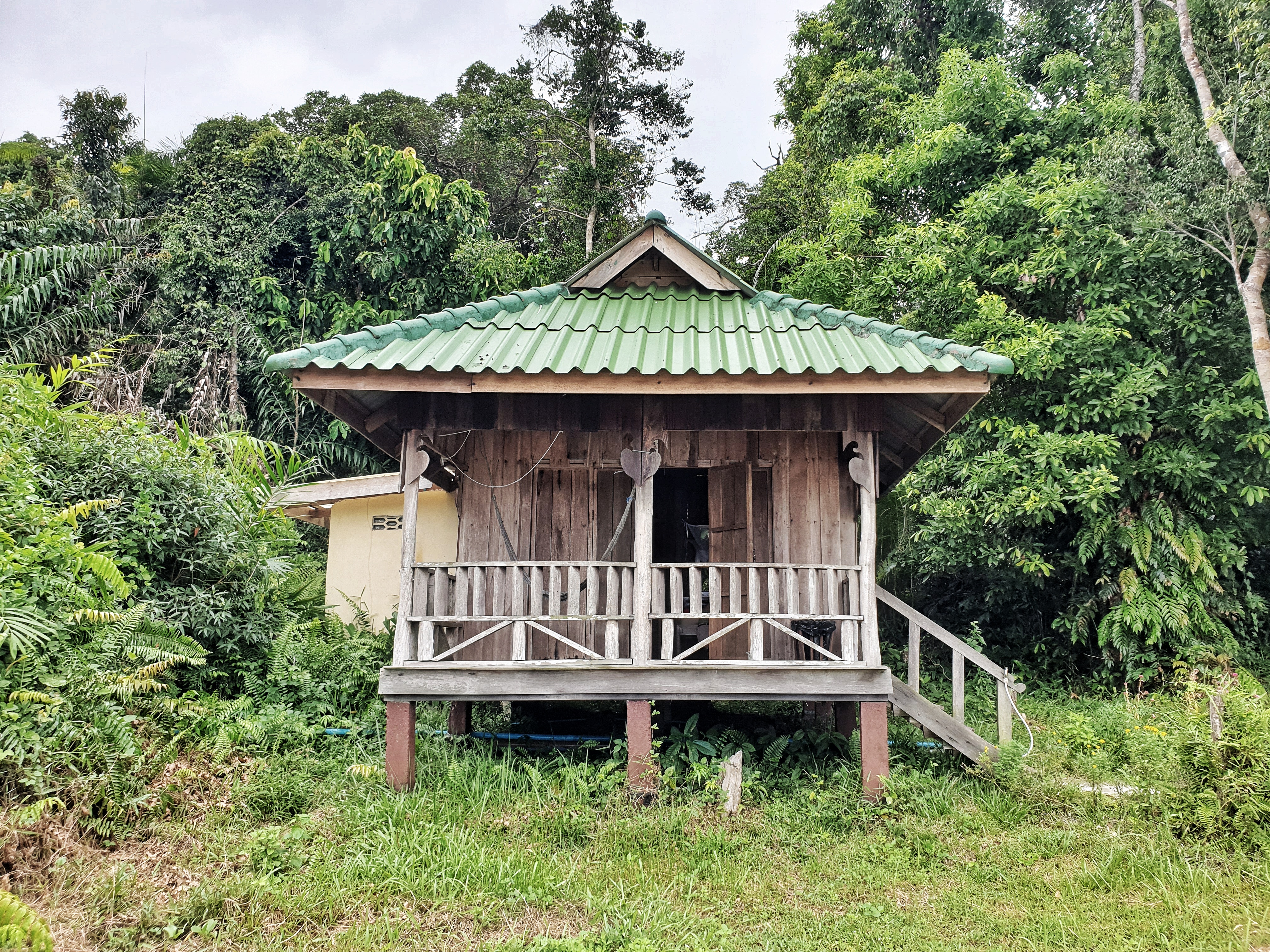 As I stated previously – do I honestly have to leave this place? It is just paradise, and apart from the no wifi (which is still pretty good to be honest) I would happily live out the rest of my days here. The private bungalow was amazing, super clean, welcoming and very homely in an exotic kind of way. The views are to die for, I could happily wake up every day to the sun rising above the ocean out of our front door.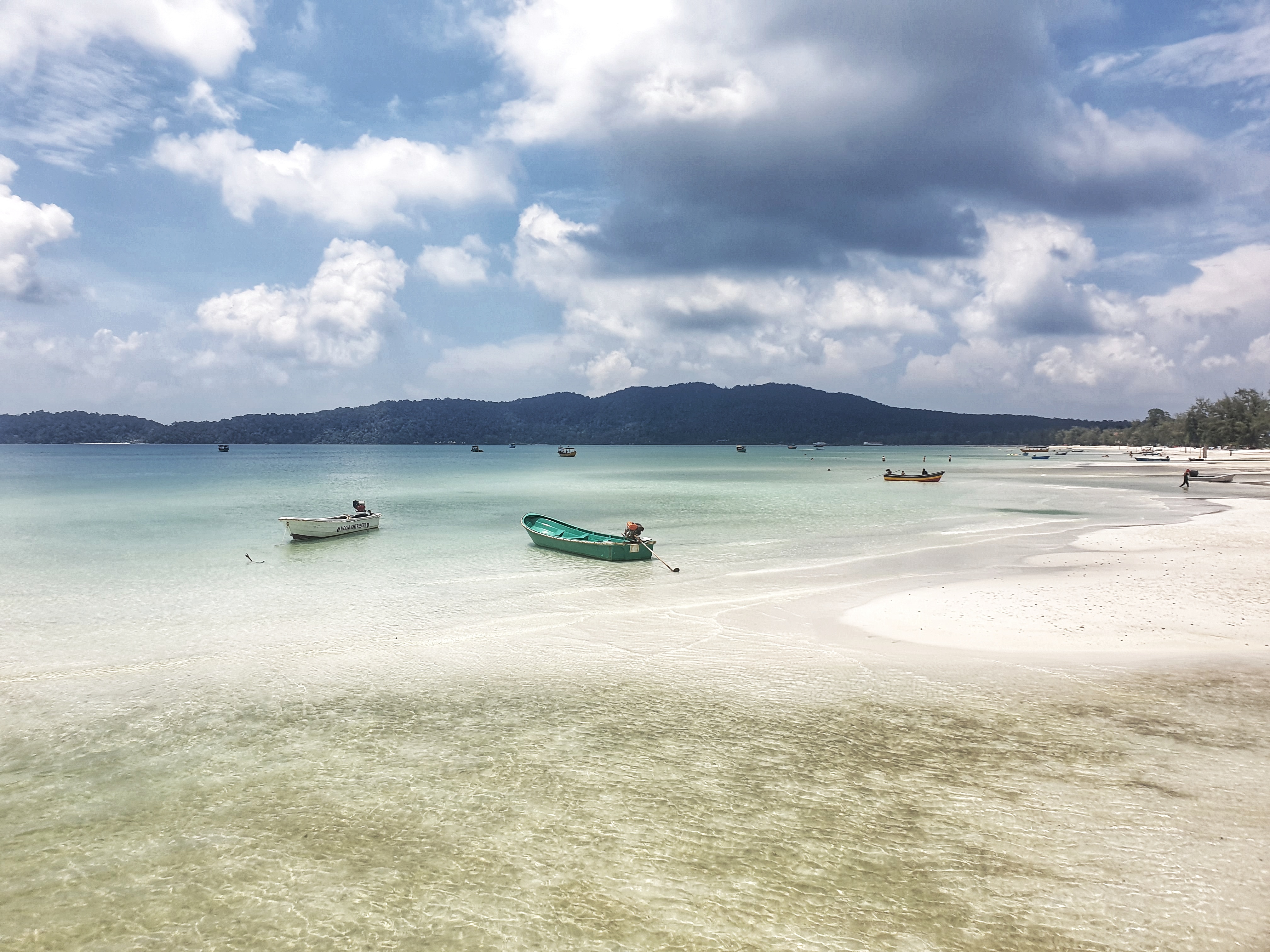 After all of the hustle and bustle in the rest of Cambodia, it is a great destination to go to unwind, chill out and recharge your batteries. I selfishly hope this place stays relatively secret because its so nice not having it overloaded with people.
Excellent work Mad Monkeys!! I think I love you!
To book a unique stay in paradise visit Mad Monkey
Check out their Facebook and Instagram here.
***Thank you to Mad Monkey Hostels for kindly sponsoring this post. All opinions are 100% honest & completely my own.