LAZY RIVERS, CHILLED DAYS & PARTY NIGHTS
⇷☓⇸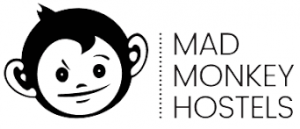 Mad Monkey hostels are slowly taking over South East Asia and for a good reason! They are already well established in Thailand, the Philippines, Australia and dominating Cambodia with hostels in Siem Reap, Kampot, Phnom Penh and Koh Rong Samloem. For those who don't know much about these Monkey's, they are a chain of hostels which offer a unique stay to their guests. I have stayed at the Siem Reap Hostel in Cambodia before and I loved every minute of it.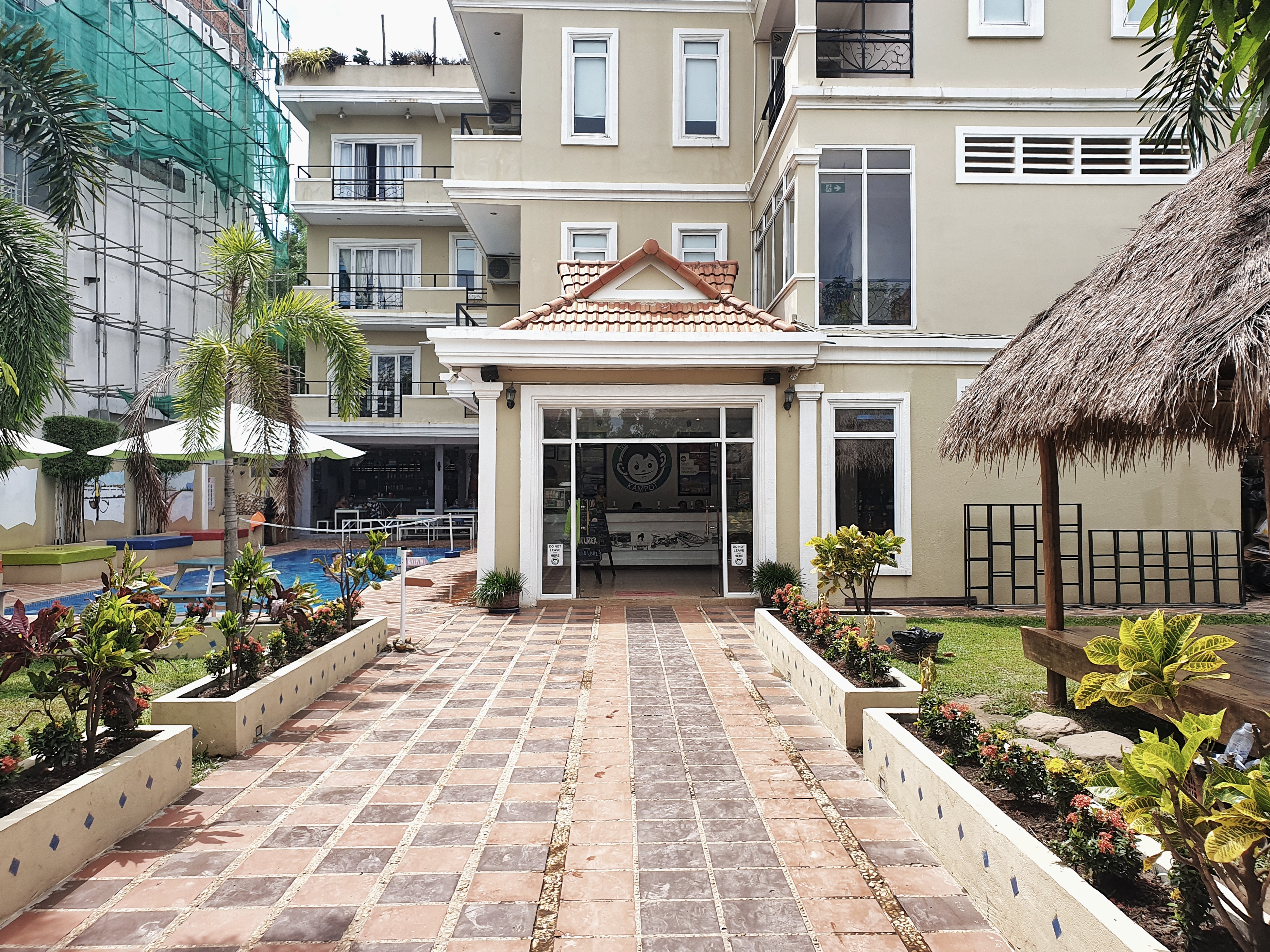 Primarily known for being quite lively and having a fun, young, party vibe, its a great place to get stuck in and make friends. However, on the flip side, if you just want a unique place to stay, you can often find solitude and have a relaxing time too (great for reading and blogging).
I have been fortunate enough to stay again at their Kampot Hostel and this my review:
Highlights
Great location and is only 5 minutes away from the town centre
Right beside the river for water games and fun
Get adventurous and climb a mountain
Take a cheeky dip in the pool after a day of exploring
Delicious food and menu onsite
Double Room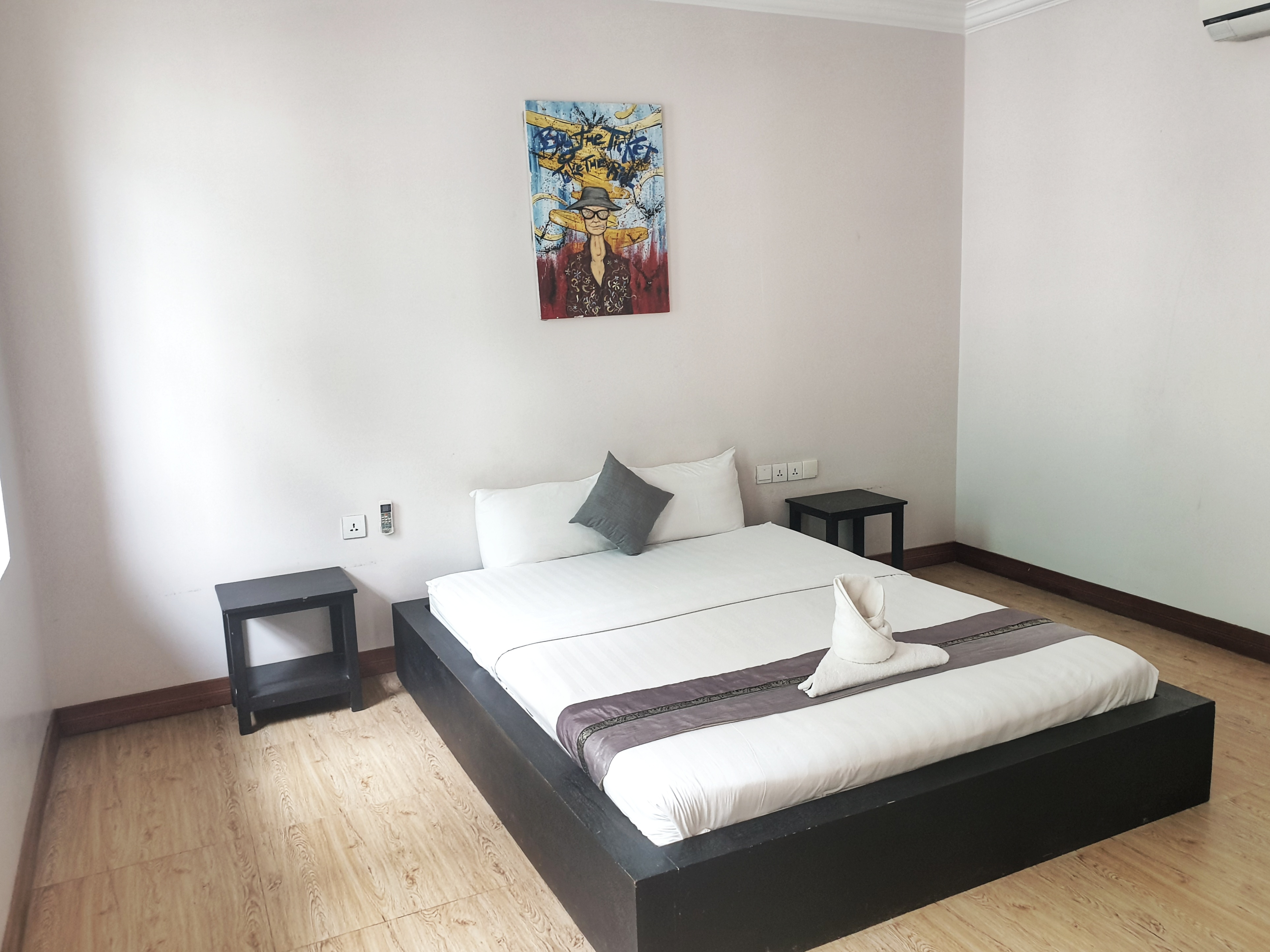 For our three night stay in Kampot, we chose to have a double room at Mad Monkey Hostels and we certainly wasn't disappointed with what found. It was pretty large and airy, with incredible views of the surrounding countryside.
We instantly fell in love with the bed itself, which was a double bed and offered soft linens and super fluffy pillows, making us not want to get out bed in the mornings. The best part was that it was air conditioned and had a wall fan as well which helped with sleeping at night and really made a difference.
What you get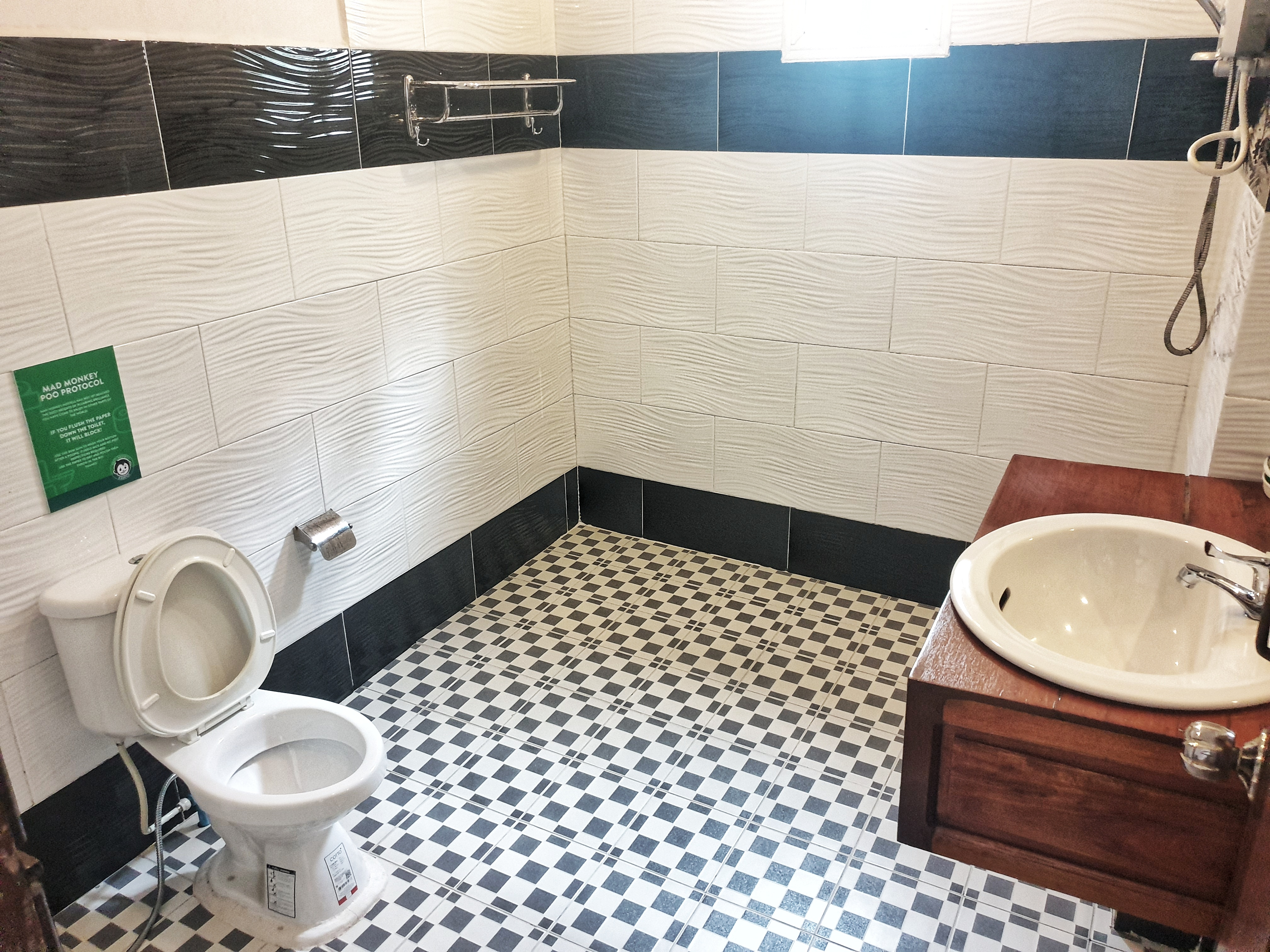 It comes with its own ensuite bathroom which is fantastic and plenty of fresh towels for us to use as well. The location was pretty good too as it wasn't too close to the bar area so remained fairly quiet for most of our time there and the music stopped at midnight anyway.
There are plenty of other options too, such as numerous mixed dorms and different style private rooms.
Click here to view what they have on offer.
Activities
The Tours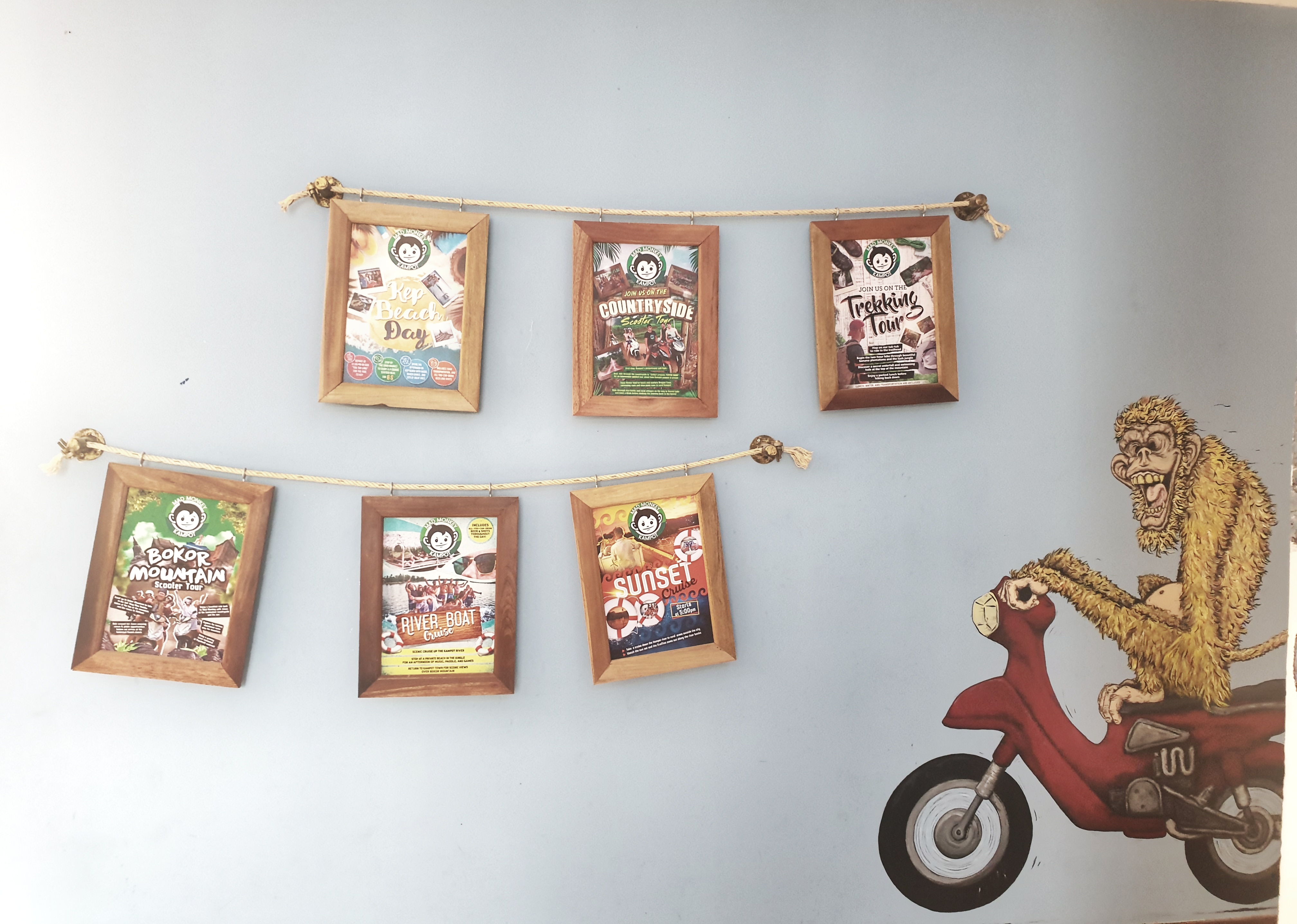 The super helpful staff at Mad Monkey run exciting tours to Bokor Mountain, Kep Beach, Kampot's famous pepper plantations, and much more. Be sure to talk them about what tours they offer and get signed up as they are well worth exploring whilst you are in Kampot.
The Swimming Pool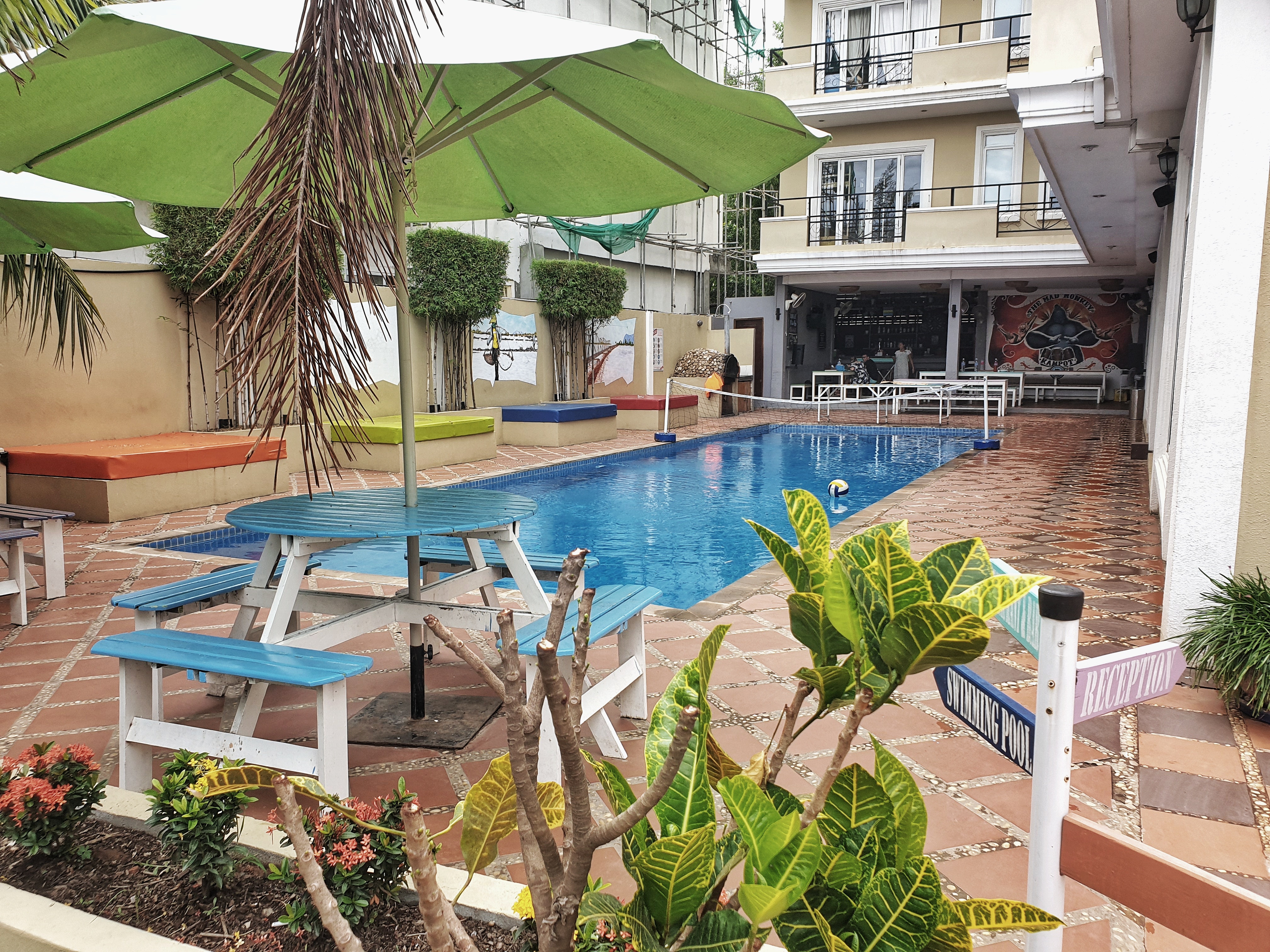 The best part about the hostel is that it has a large swimming pool, which is accompanied by a poolside restaurant and bar, and a rooftop bar with stunning sunset views over the river. They have plenty of chill out spots where you'll find lots of guests and backpackers hanging out and getting to know each other.
The Bar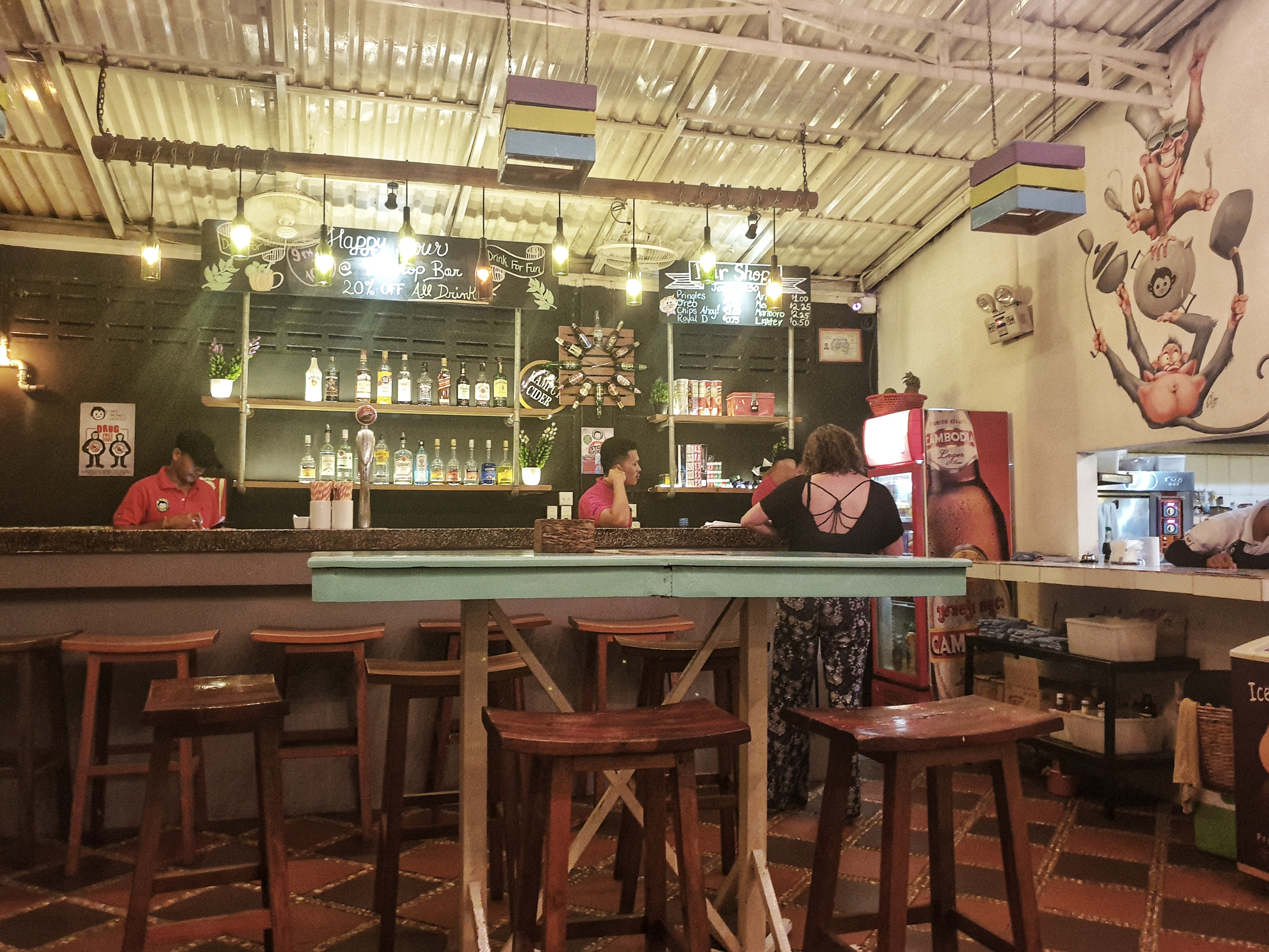 There are two bars, one at the poolside and the other being the rooftop bar (weather dependant) and they are so much fun! Will a whole host of brilliant songs being played all day, drinking games, socialising, karaoke and much more there is always something going on here.
The Games Room
This hostel is equipped with a pool table which is free and a great way to make friends, play some drinking games and just have a good laugh. Its located right next to the pool and the bar so you're not too far away from the other antics.
Make sure you head to the river as well for water antics, such as rope swings, inflatable toys and paddle boarding.
How to get there
Depending on where your bus drops you off, you can:
– Take a tuk-tuk for about $2-$3 (all the drivers will know 'Mad Monkey')
– Walk – find the water and walk south (left, if you're facing the river). You'll pass the town centre and then come to a fork in the road with a large statue that says 'Best Bays in the World'. Take the road forking left and Mad Monkey will be on your left shortly after.
Prices
They vary depending on what time of year you go and whether you stay in a dorm room or a private room.
We stayed in June 2019 and for our private room it costs $22 USD (£17) per night.
Extras
Doing their bit for society – Why you should stay here
Clean Water Project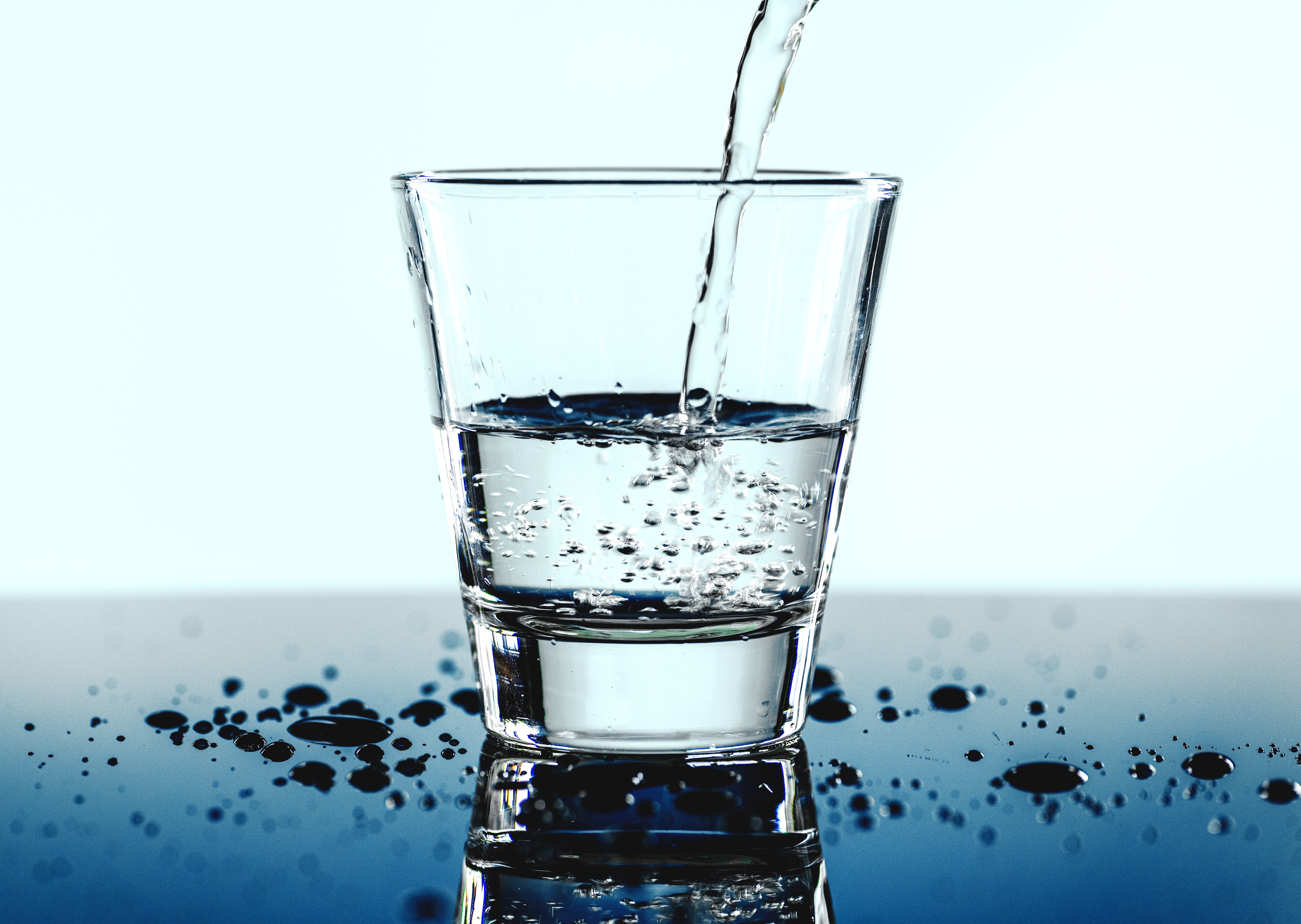 The great thing about Mad Monkey Hostels is that not only providing great accomodation in some of the best places in the world, they also help local societies and the world too! They actively raise funds to build water wells and water filters in rural Cambodian villages. This is because, in Cambodia, between 50% and 60% of the people living in rural villages do not have access to clean drinking water or for use on their farms. Unclean water is the root of many problems such as disease, lack of access to education and infant mortality. So by staying at Mad Monkey Hostels you are supporting their campaign to make life better in Cambodia.
Education Project Fund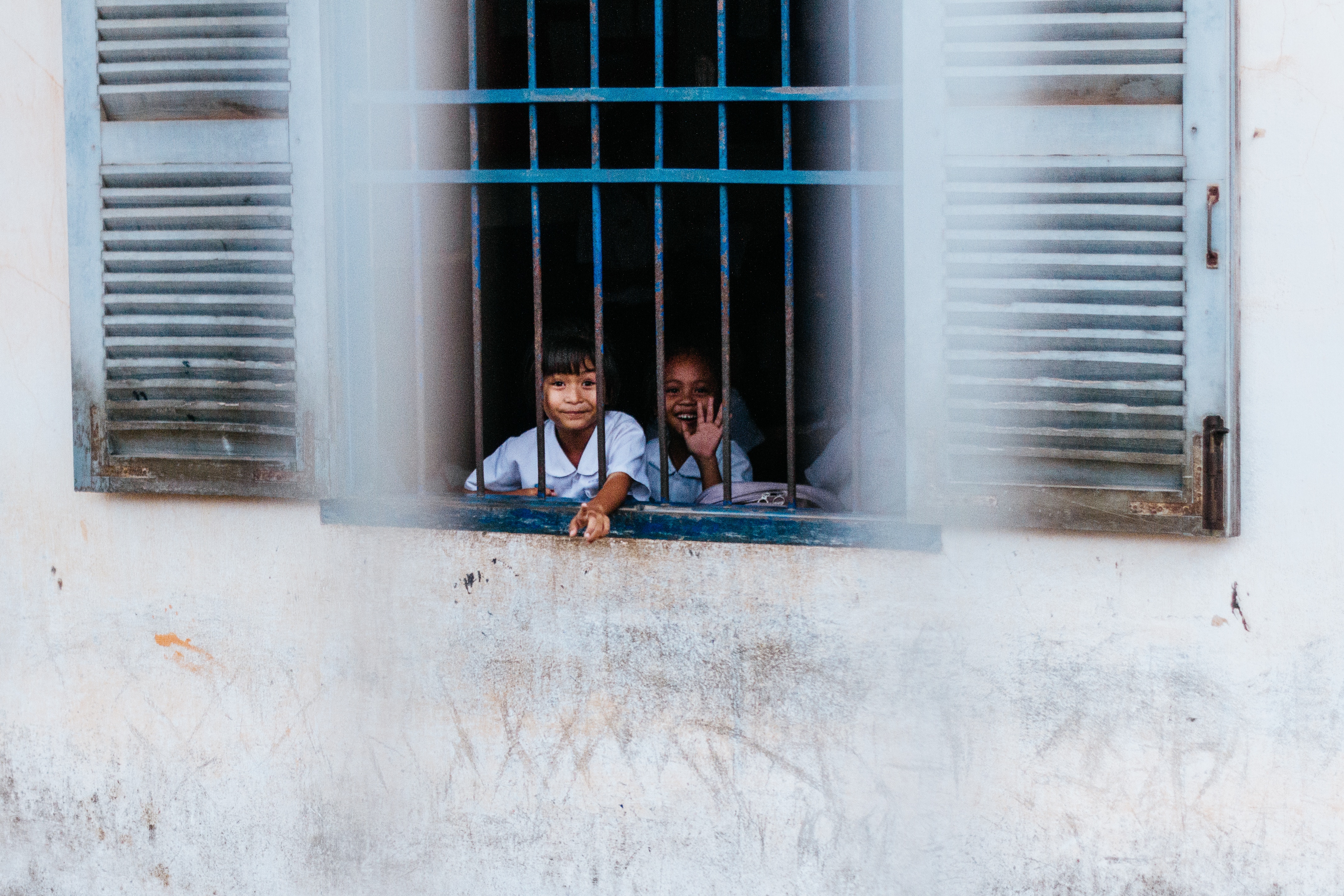 Going hand in hand with the Clean Water Project in their Education project which helps to give children a better education by funding local projects and initiatives that creates sustainable solutions to the problems preventing children from learning.
Going Green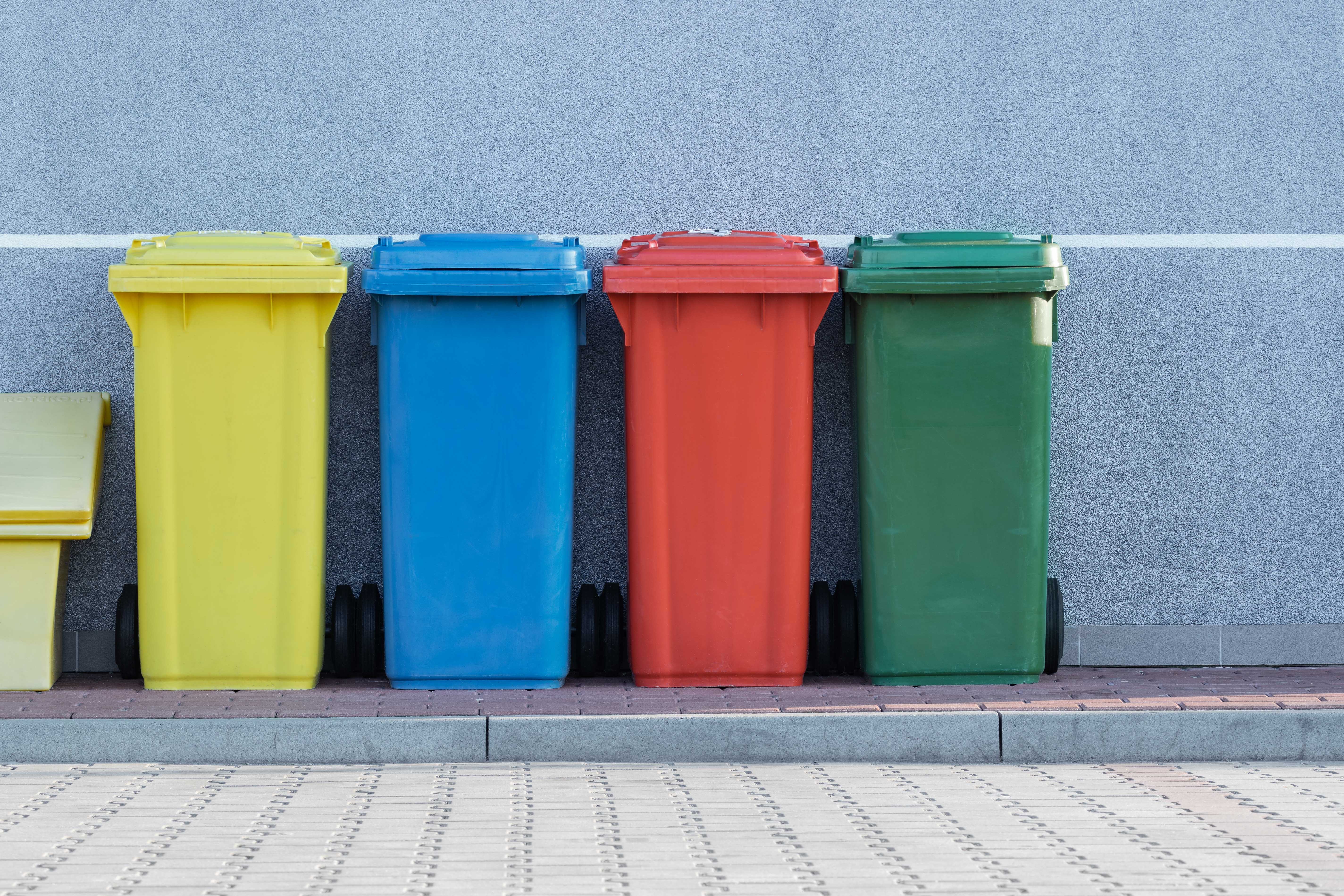 Mad Monkey strongly believes in being environmentally conscious. They source their own local materials for their builds, work with local suppliers, and minimise waste wherever possible. They often get involved with community initiatives such as beach clean ups and litter collection days.
The Arts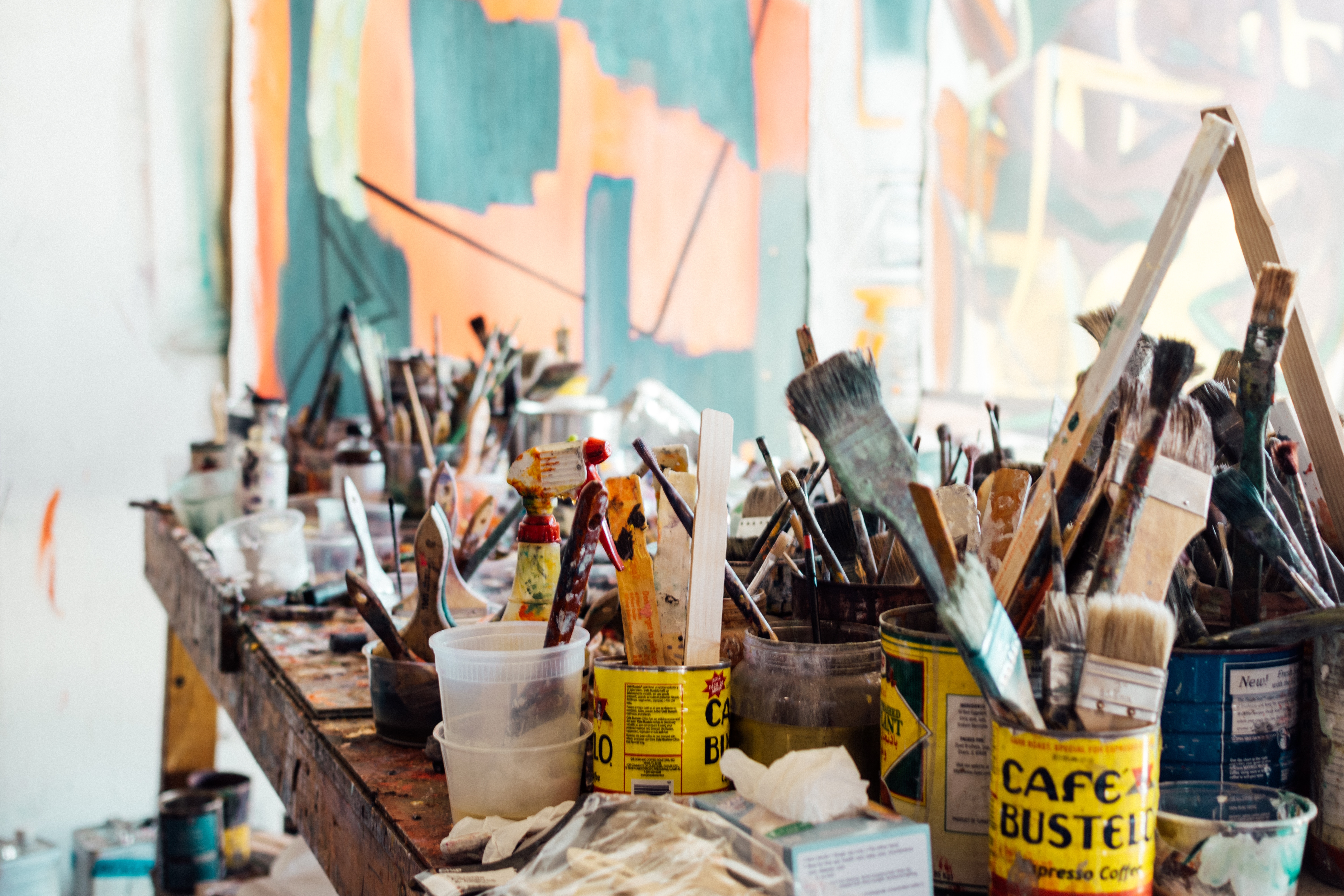 At Mad Monkey they care a great deal about the arts and creativity. Having been to many of their hostels I can safely say that they wholeheartedly embrace it and you will notice that their walls are a colourful mix of murals. They create opportunities for travelling artists through their Creative Hub Program. They also support arts initiatives in their local communities with donations from their Arts Fund.
Summary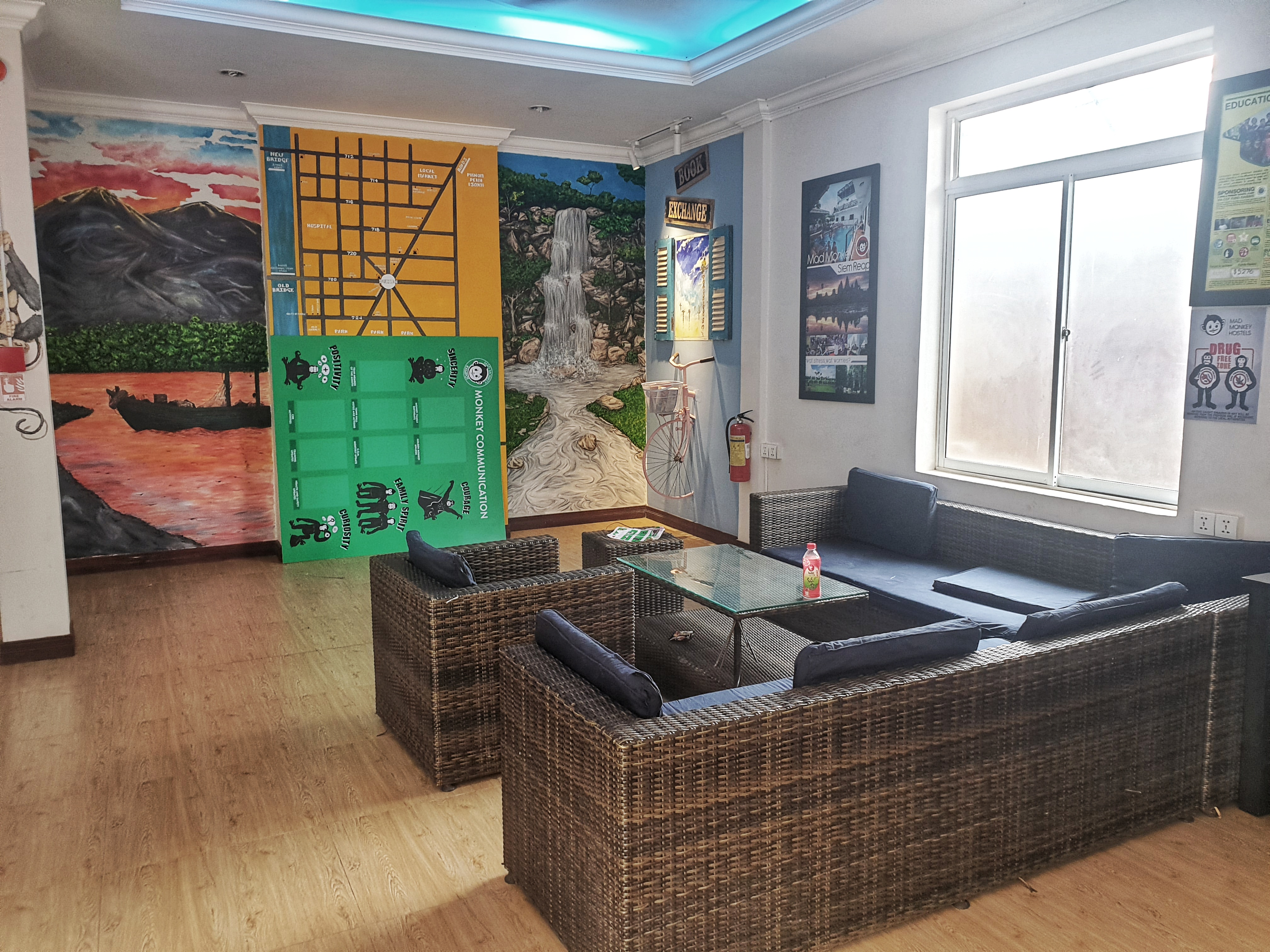 Having been to Kampot before, I was super excited! However, I hadn't stayed at Mad Monkey Hostel Kampot before so I was really intrigued to see how it would compare to my last visit – and it didn't disappoint! I loved our room and the hostel itself, as the staff were super friendly and couldn't do enough to help with any queries we had about tours and the surrounding area. It was really clean and it was great to just relax in the room and by the pool.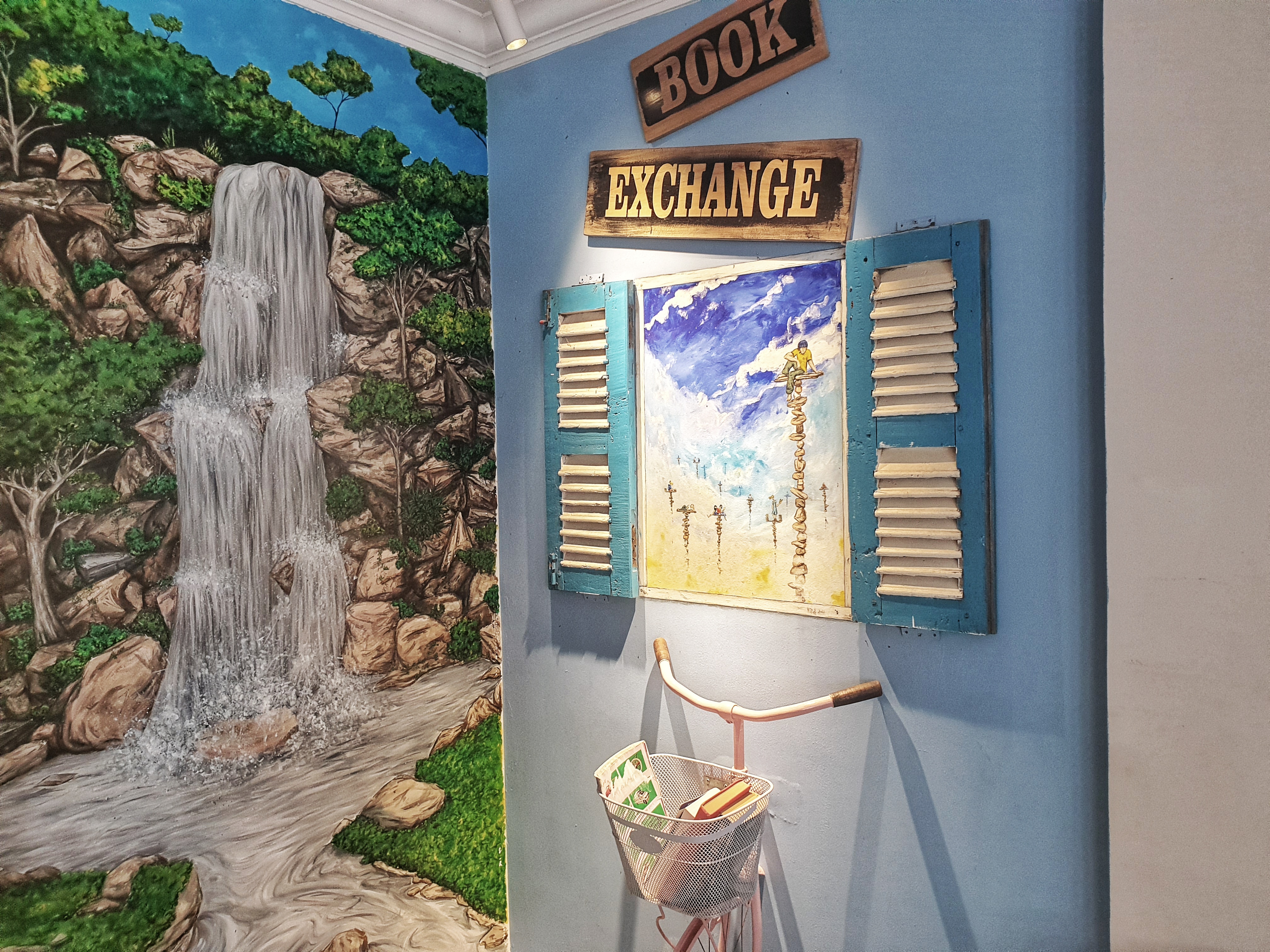 The evenings were great too as there are lots of like minded people there and it was fun playing drinking games and just hanging out with different people whilst enjoying the scenery around us.
Great vibes! Great people and an awesome hostel! Highly recommend.
To book a unique stay in paradise visit Mad Monkey
Check out their Facebook and Instagram here.
***Thank you to Mad Monkey Hostels for kindly sponsoring this post. All opinions are 100% honest & completely my own.