THE PLACE TO KICK BACK & RELAX
⇷☓⇸
If you are heading to the Philippines, you must make sure you visit the beautiful island of Boracay to enjoy its lush white sand beaches, crystal clear blue waters and its copious amounts of exciting water sports.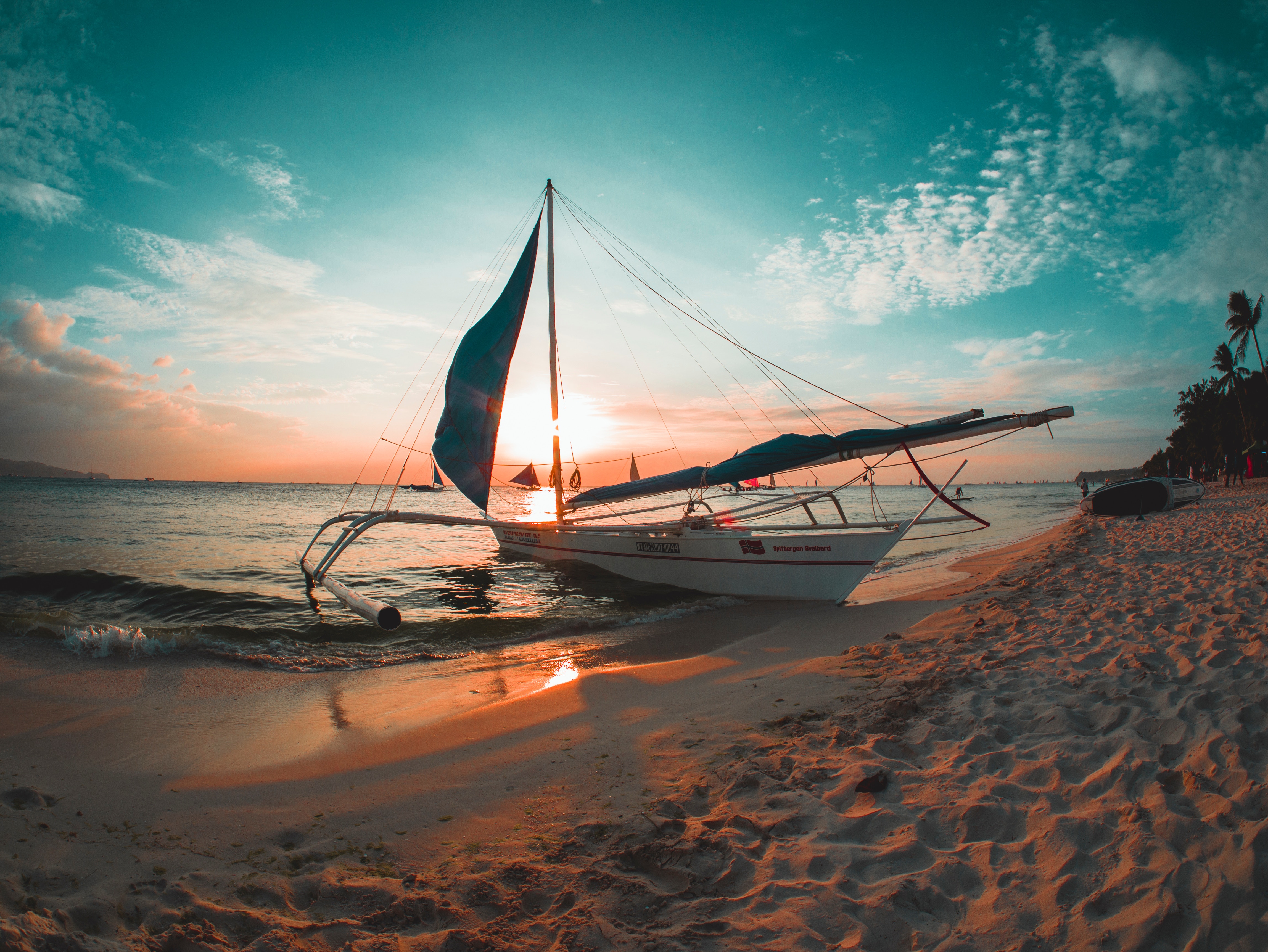 Nestled in amongst all of this beauty is a gem boutique hotel called The District Boracay. It is a high end boutique resort which can be found at the centre of Boracay Island in a prime location on Station 2. The best part? The beach is literally on its doorstep making it the ideal place to stay, relax, and enjoy the Filipino island vibes.
Aside from its striking façade and modern design, the resort boasts of well-appointed rooms and various facilities perfect for every modern traveler. It has a spa, a restaurant, a bar and events roof deck, a gym, and a conference room. More importantly, the resort takes pride in its personalized service that is unlike any other.
Highlights
A superb roof top bar, complete with sunset cocktails and BBQ grills
Modern, clean and extremely spacious rooms
Direct access to a large pool and beach front
Onsite fitness gym and luxury spa
In-house coffee shop and restaurant with excellent dining options
Premier King Room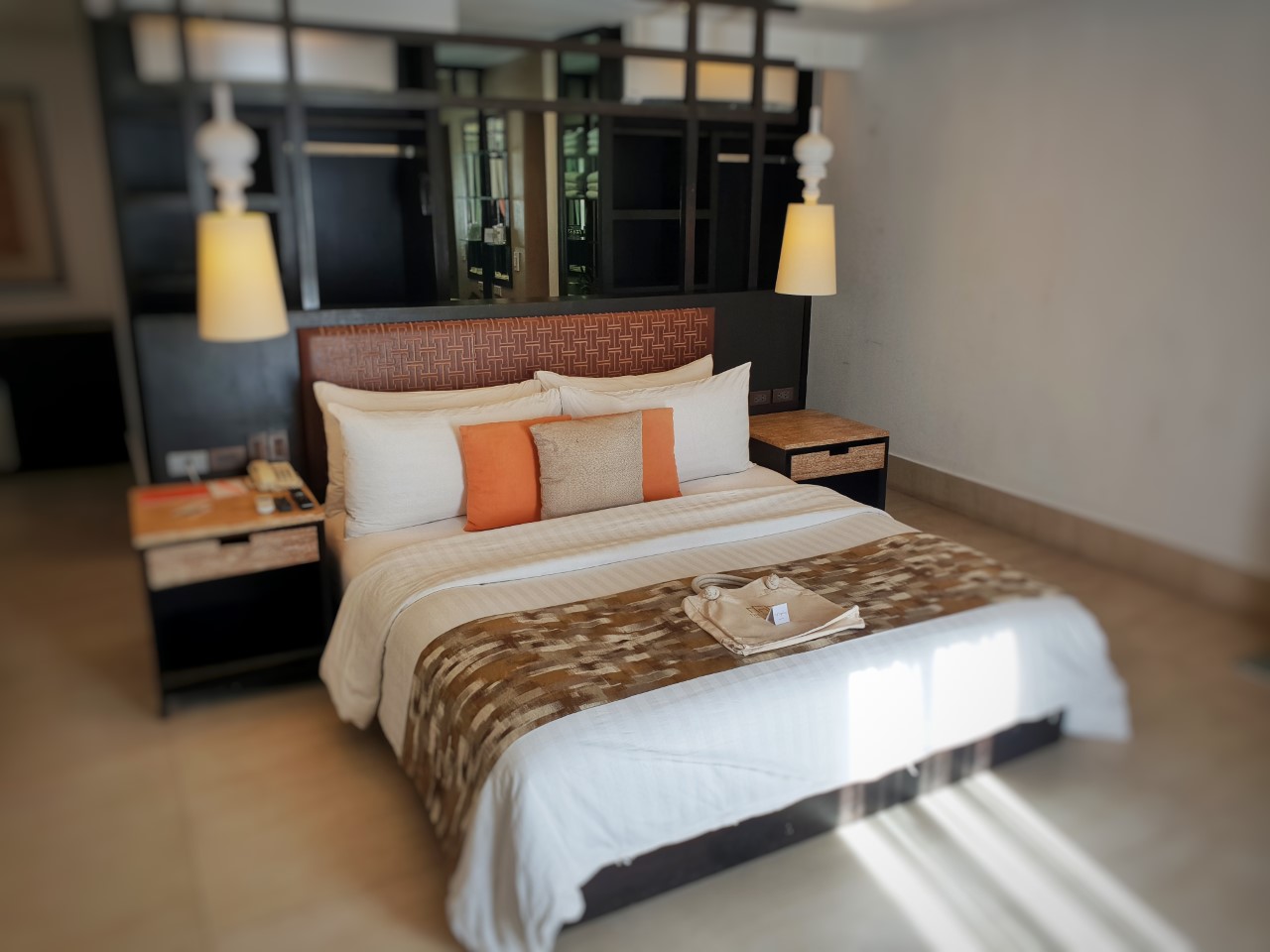 During our stay at The District, we opted for the premier king room which offered us luxury living accomodations in a spacious and modern space. This particular room comes with an ultra-comfortable King-size bed which I must admit, I didn't often want to leave to go and get breakfast in the mornings as it was so comfortable.
It also came with its own veranda and seating area which overlooked the gorgeous pool where we spent some of our time whilst getting ready having some drinks and listening to music before going down for dinner. There were also plenty of amenities such as a private toilet, shower, vanity sink and a daybed.
What you get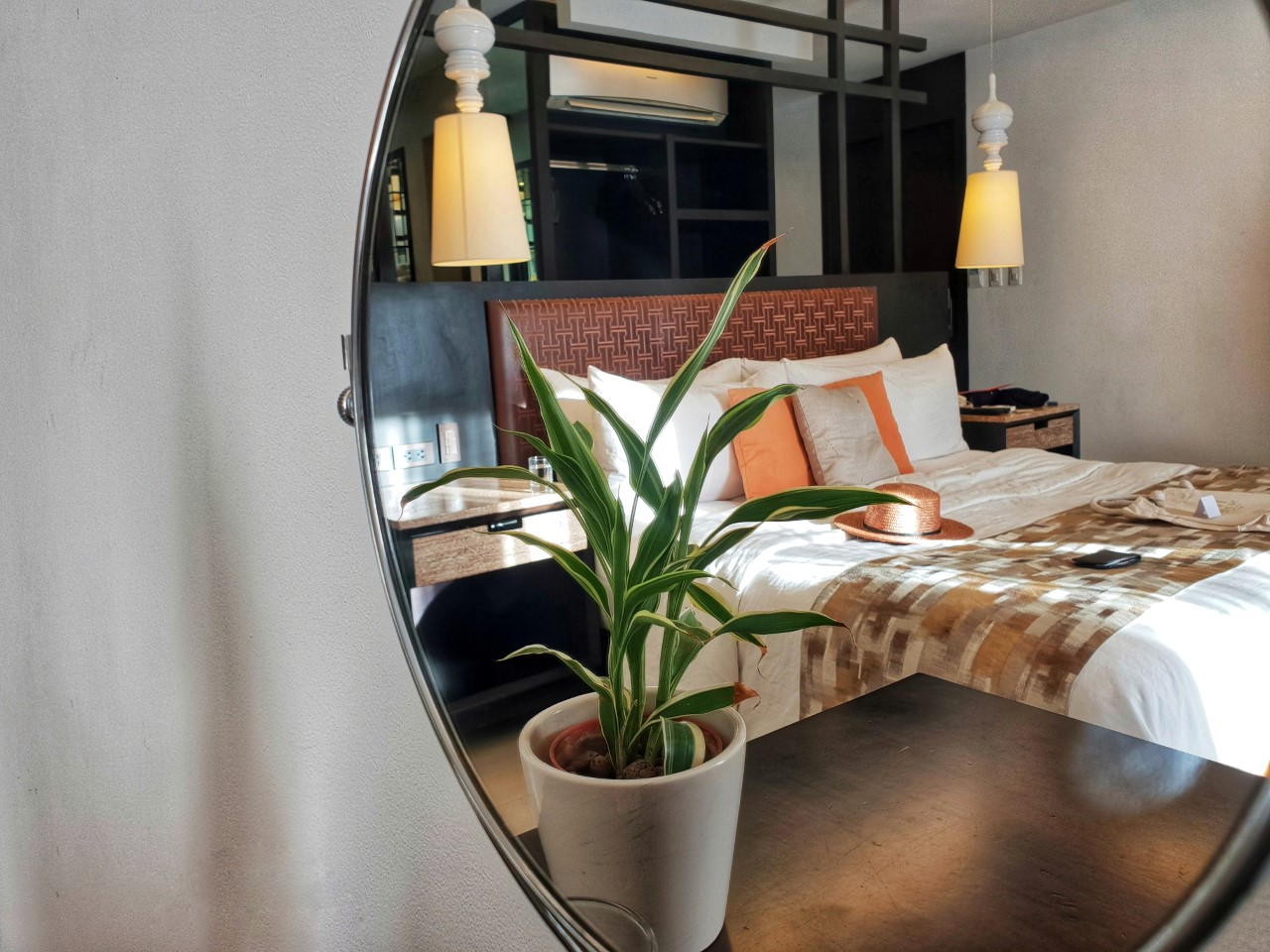 The room came equipped with free bottled water (as much as you want), free toiletries, security deposit box, large desk and chairs, bedside tables, large flat screen TV and satellite channels, mini fridge, tea & coffee making facilities, robes, slippers, fluffy towels, free mosquito repellant, and air-conditioning.
I also loved the little night time treats they left in our room such as short bread, and other sweet baked goods with personalised notes. 
To view their other rooms click here. 
Activities
The Pool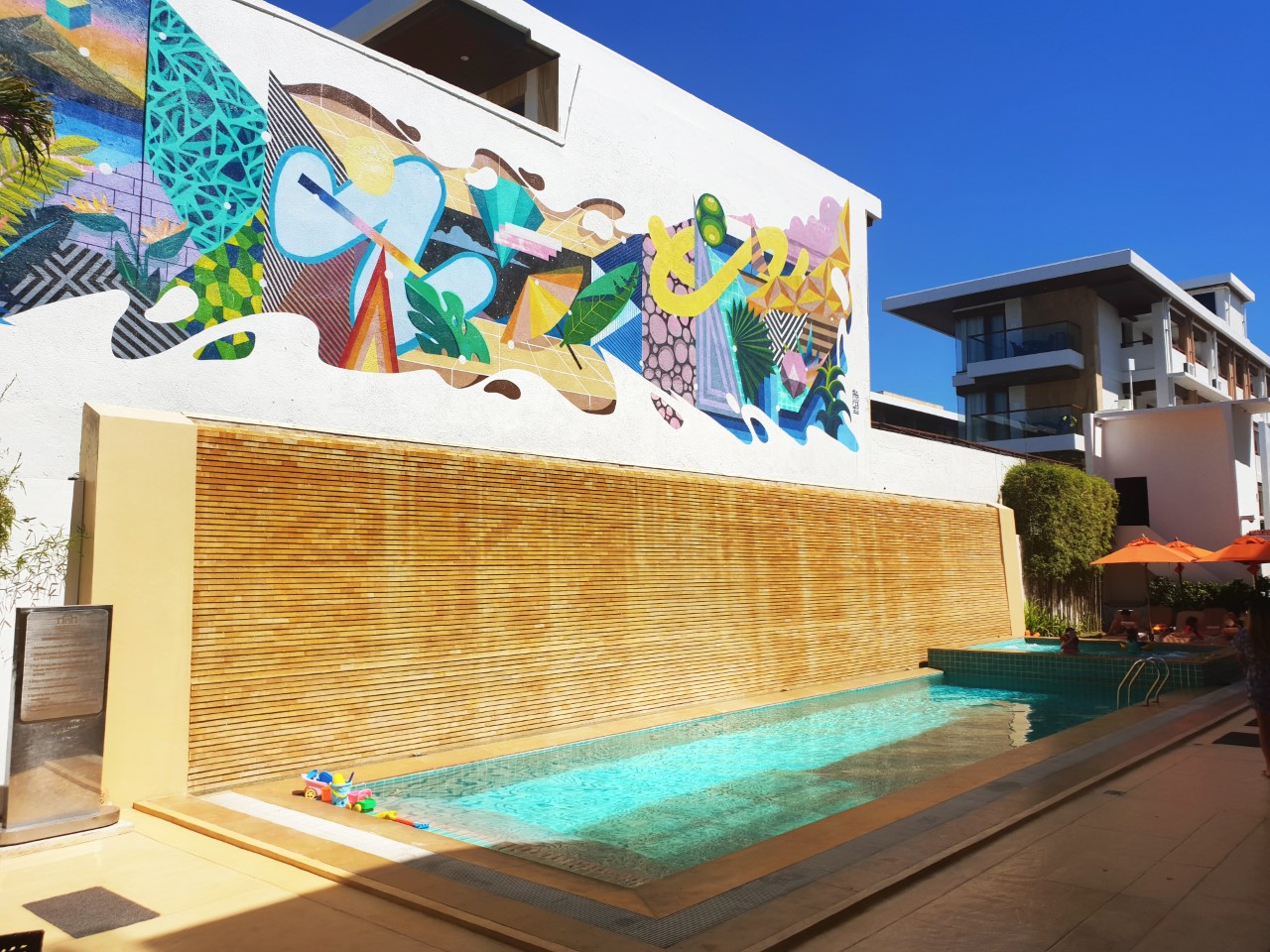 The best thing about the resort is that it has so much to offer in the way of facilities and activities. The District offers a fantastic large pool which is great for taking a dip and cooling off from the hot sun after a few hours of sunbathing and soaking up the rays. They offer you free towels to use for the day and there are 8 sun loungers which are usually unoccupied and surrounded by umbrellas. Not to mention there is also a jacuzzi offering the ultimate chill out session.
The Beach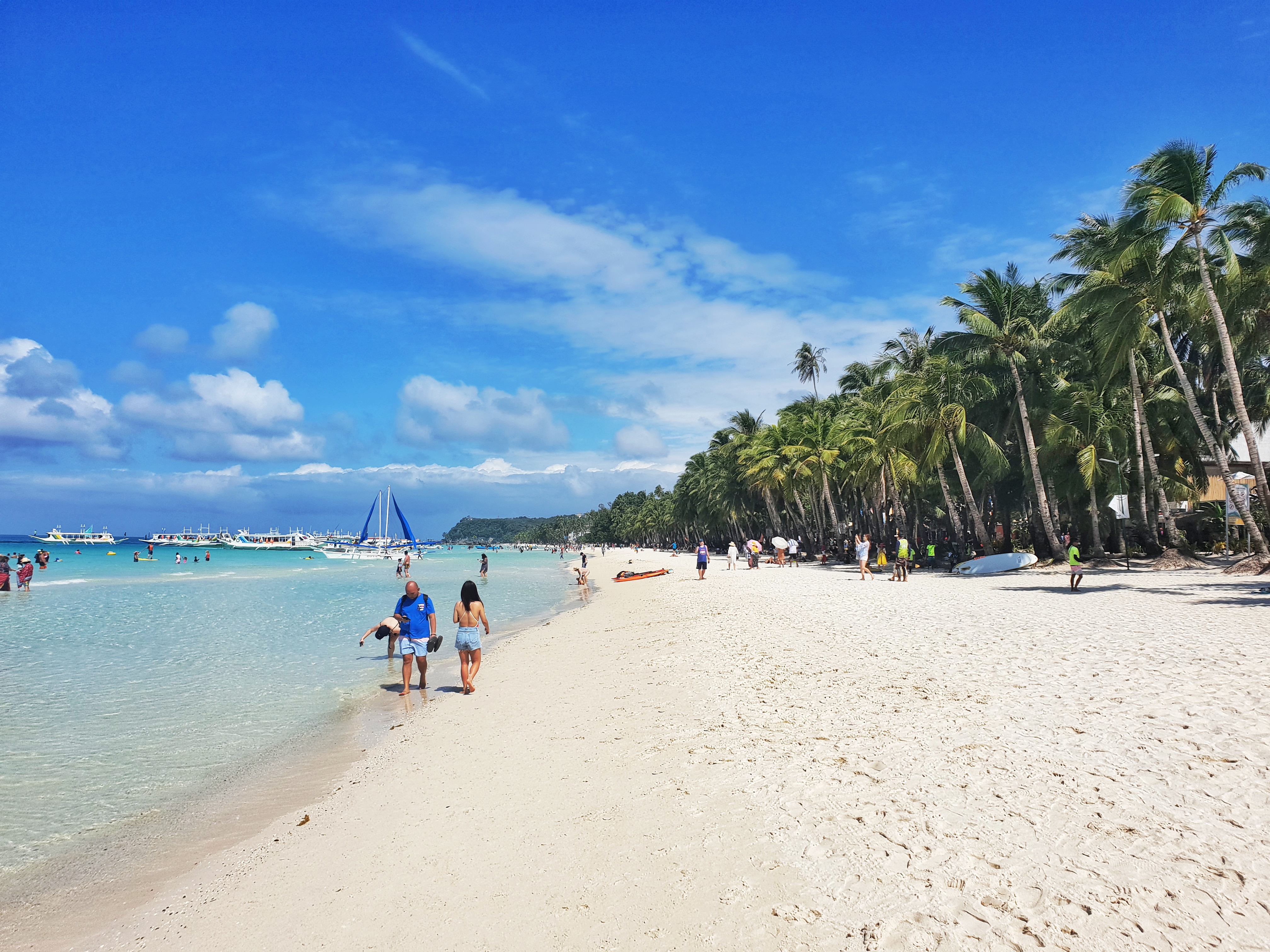 Literally a stones throw away, the beach is directly on the doorstep offering a stretch of powdery, white sand beach that has made Boracay the famous destination that it is now. If you enjoy having the cool ocean breeze on you while under the shade of coconut trees this is the place for you. The ocean water is as warm as a bath and you can honestly spend hours in there just floating and chilling out. 
Fancy something a bit more fun? The District Boracay offer the use of SUP's (aka paddle boards) which you can use in the sea as the waters are so calm. So much fun and well worth a go!
The Gym & Spa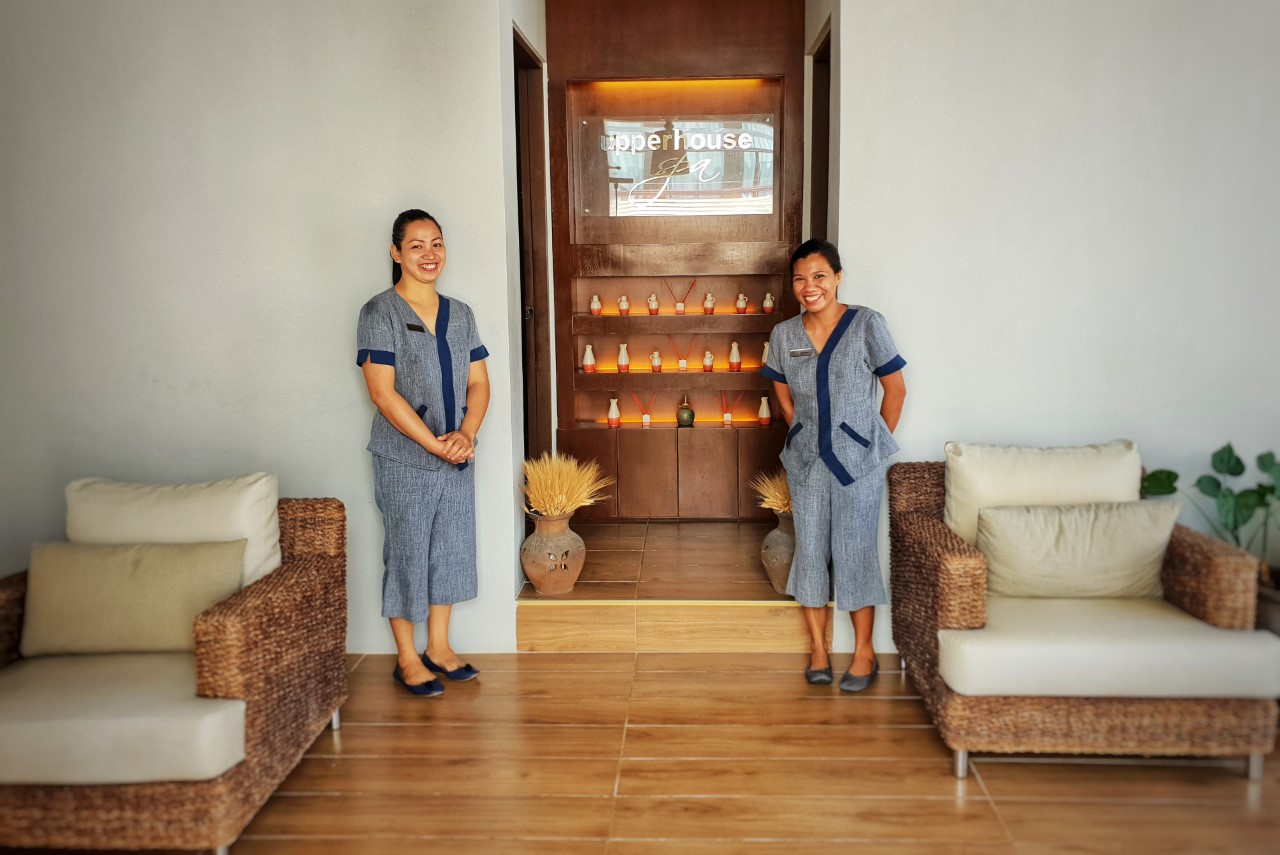 For those fitness freaks out there, you are in luck! The resort's Fitness Center is fully equipped with cardiovascular / strength training equipment, free weights, and gym balls. This gym should keep any gym bunny happy! Feeling a bit sore after? Head to their exclusive spa to experience the height of relaxation and indulge in treatments designed to promote luxurious island pampering.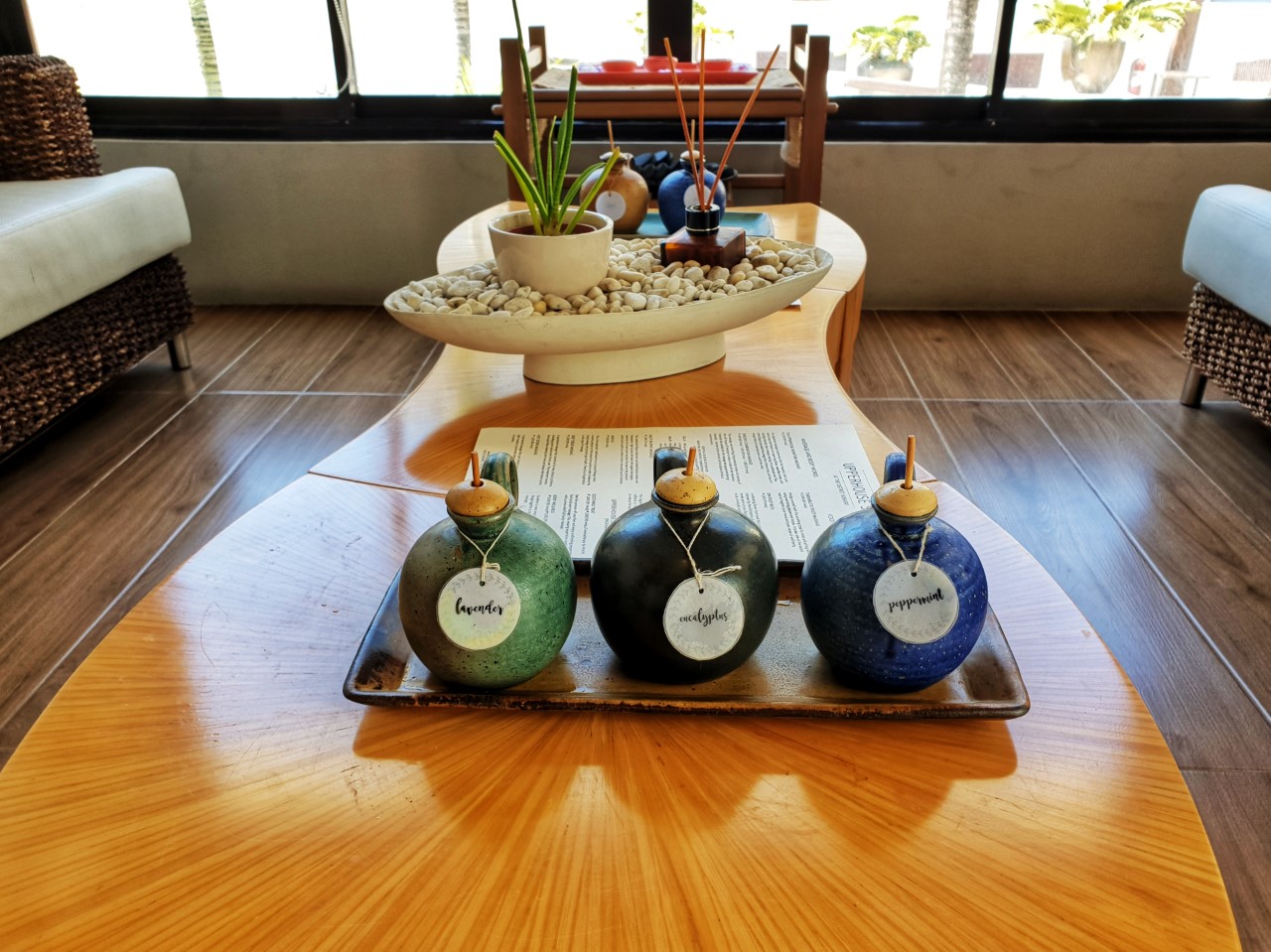 Its invigorating signature Upperhouse massage – characterized by wave-like strokes for that total beach feel experience – is patterned from the Hawaiian Lomi Lomi, infused with traditional Thai stretching. It has to be done and I felt like a new man afterwards. 
Head to the rooftop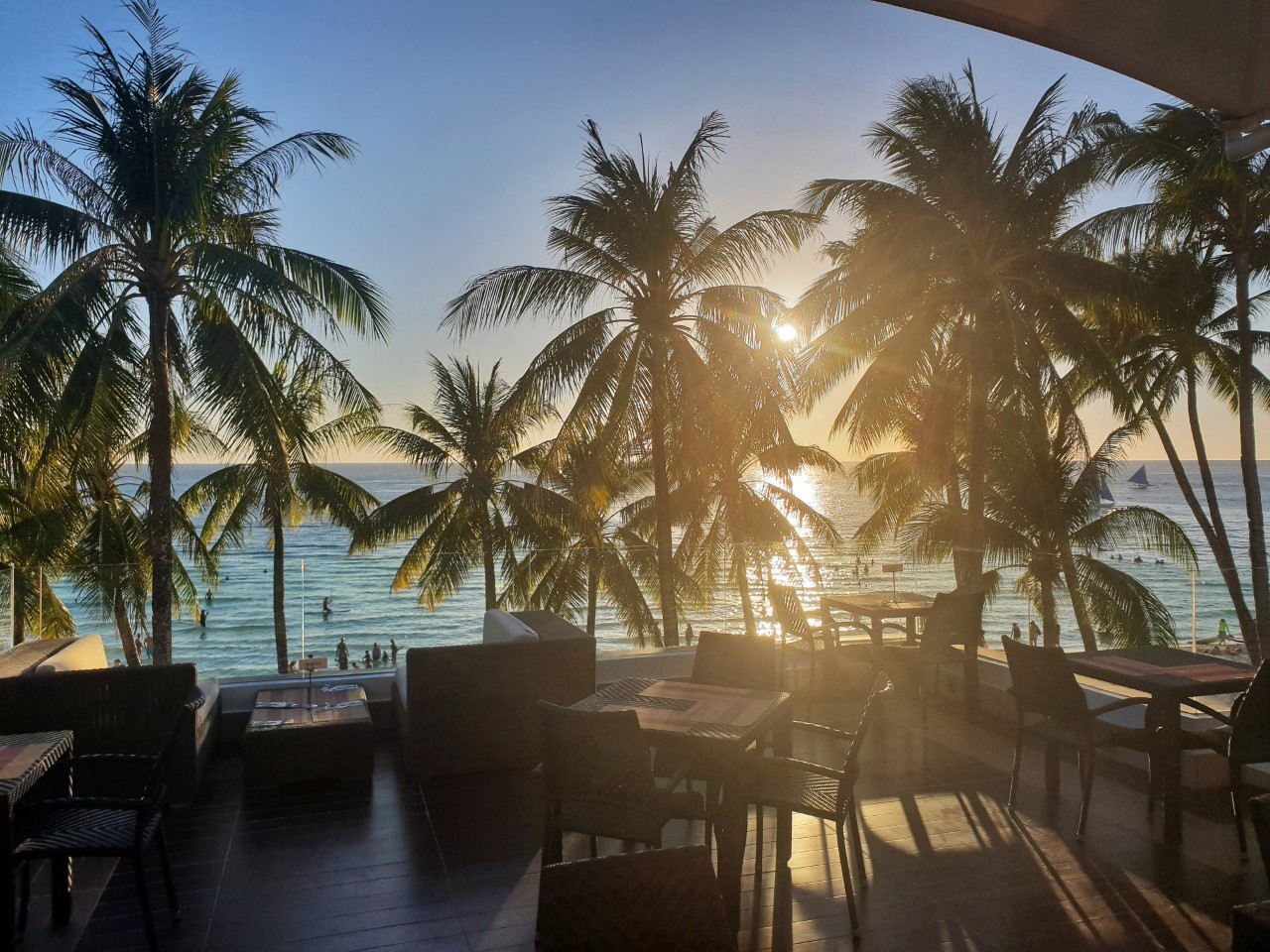 One of my personal favourites is the Star Lounge! Spread across two floors they serve breakfast buffet and brunch at Star Lounge 2 and then dinner and drinks at Star Lounge 3. You could often find me at 3 most evenings on the roof deck enjoying a beer or sometimes a cocktail watching the sunset over the ocean and then tucking into their grill. Delicious! I treated myself to the Ribs and wow were they delicious!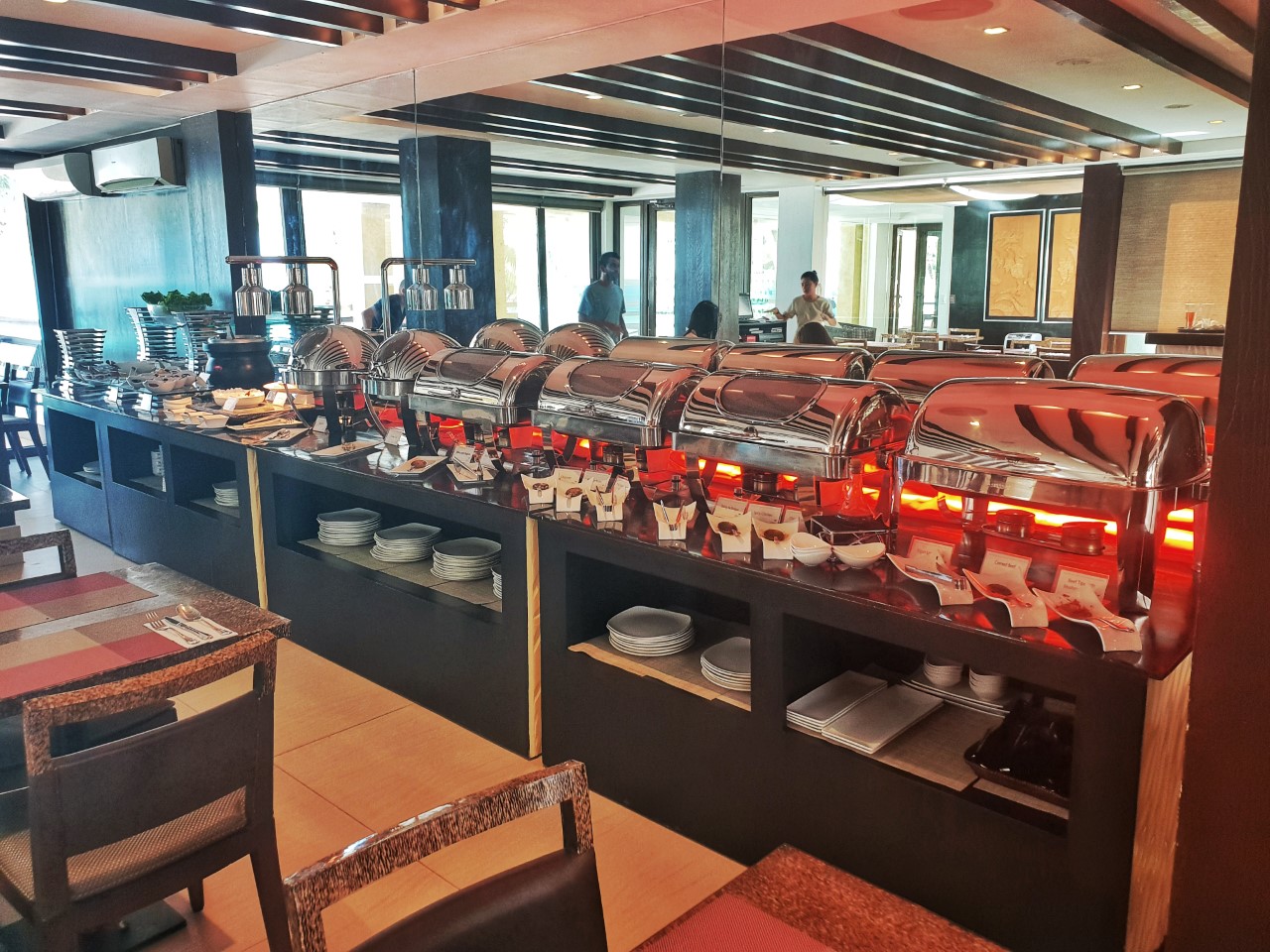 The buffet breakfast was especially fantastic with a huge selection to chose from including – eggs, waffles, bacon, various meats, various vegetables, cereal, coffee, tea, juices, muffins, bread, toast, cheese and jams. Make sure you get there early to score the best table which is on the balcony right at the front in the middle. 
The Plenary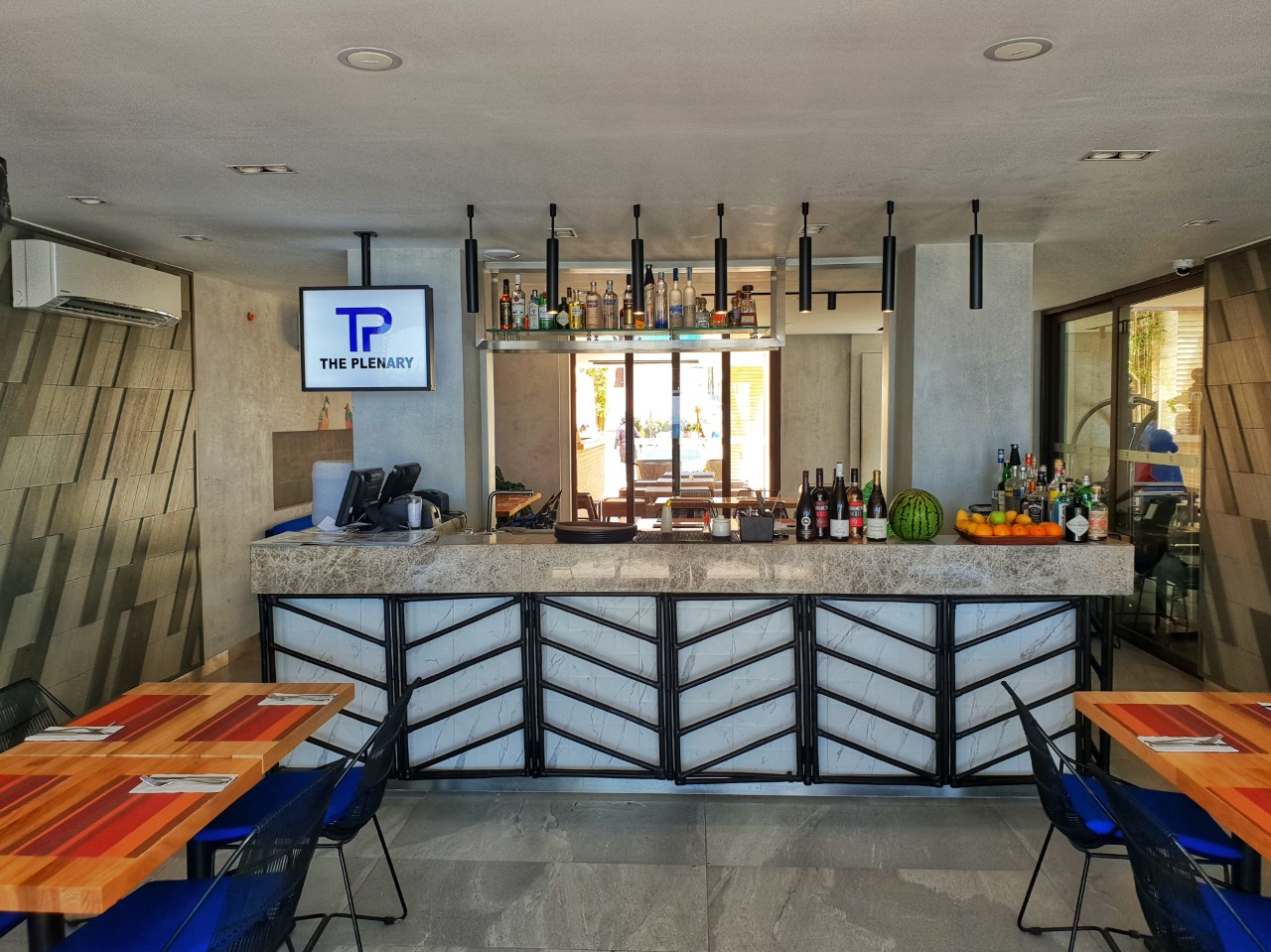 This is one the newest restaurant at The District Boracay, serving elevated Filipino cuisines and other delicious food. It is located at the ground floor of the hotel, beside the lobby. It is open from 10am to 12am. My favourite was the fish and chips with a cold beer. 
House Brew Cafe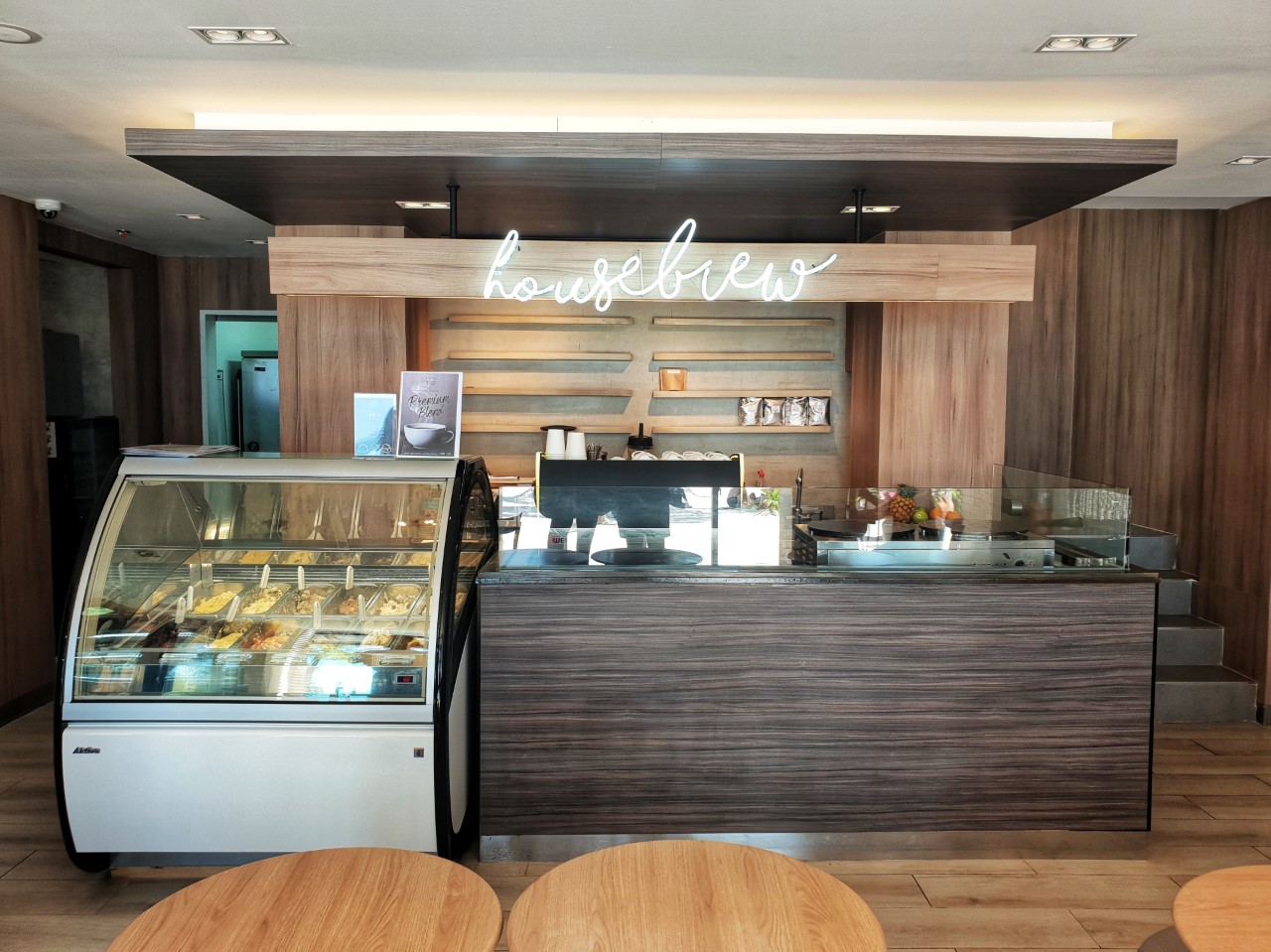 House Brew Cafe offers healthy and vegetarian meal options, as well as flavourful gelatos, pastries, and specialty coffee. It is located at the ground floor beside the lobby, and is open from 7am up to 12 midnight. I must admit I couldn't stop getting the Ferrero Roche ice cream as it was incredibly tasty and refreshing during the peak hot part of the day. A great way to cool down!
The Conference Room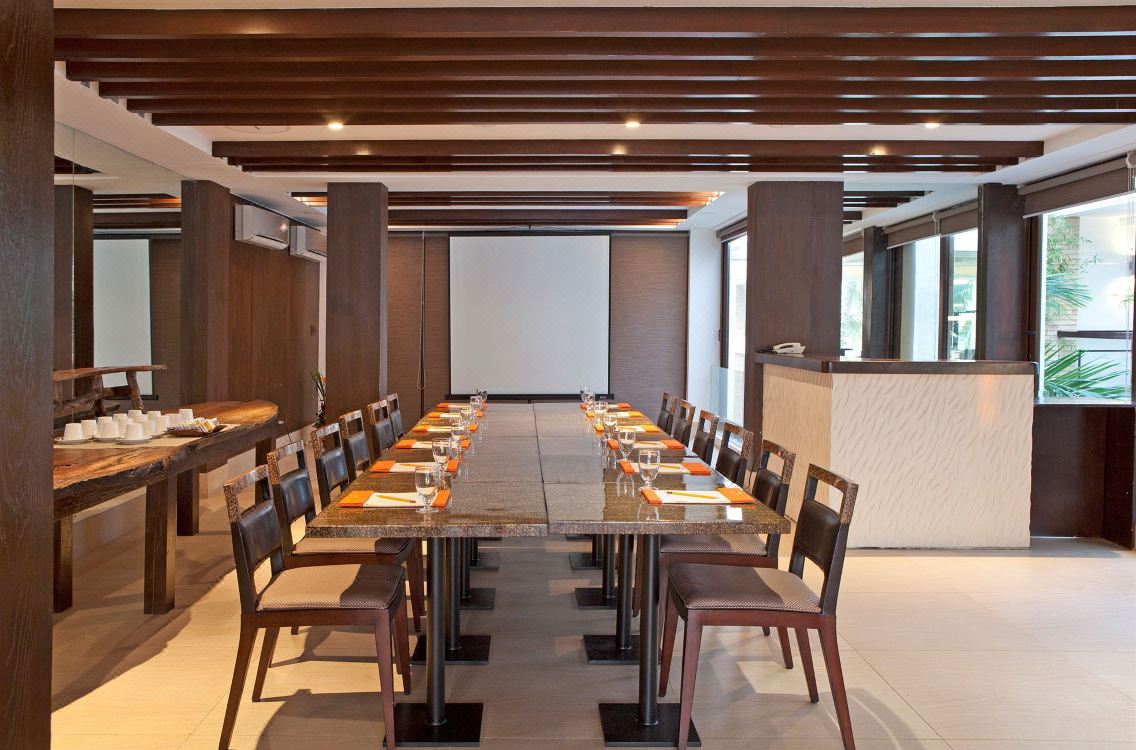 The conference room features a contemporary and minimalist style and is equipped with state-of-the-art audiovisual equipment and a comfortable lounge area. It is capable of on-site dining services, and may be easily converted into two smaller function venues to accommodate intimate gatherings. Depending on the set-up, the conference facility can accommodate 15 to 80 persons.
Go cliff jumping at Arials Point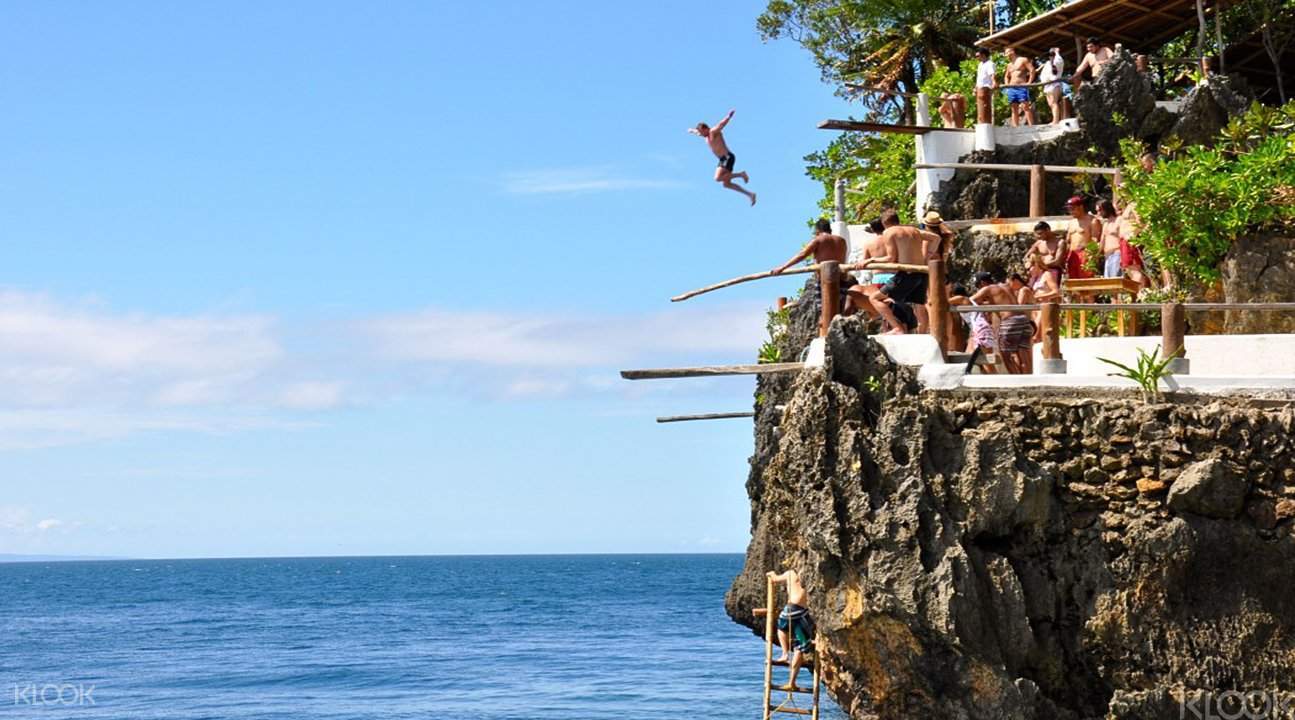 Conquer your fear of heights with a full day of cliff diving and water sports.You'll see that there are 3 planks from which you can dive, ranging from 3 meters to 15 meters. Start with a simple Pencil Dive or you might end up making a loud slapping sound when you hit the water. If you want to play in the water but are too nervous to cliff dive, you can ascend the cliff via a bamboo ladder. There is snorkeling, kayaking, and paddle boarding to enjoy when you sign up for Ariel's day pass.
Go Zorbing!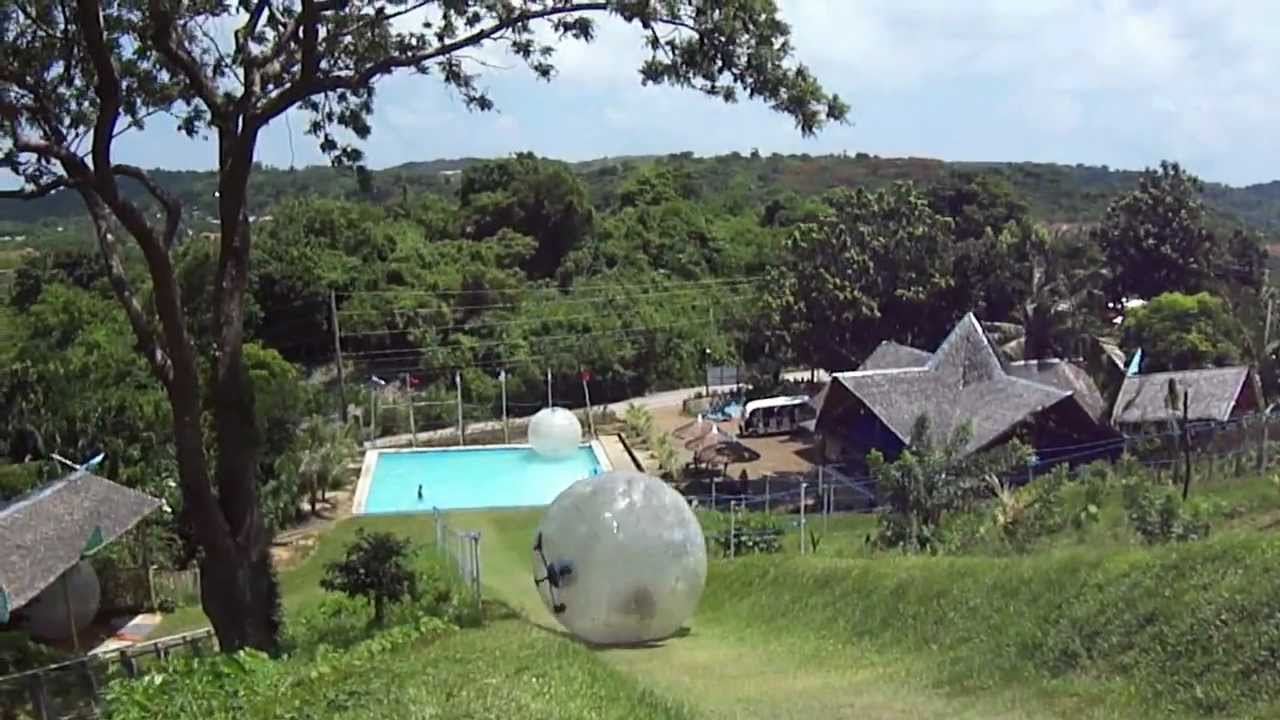 Have you ever heard of zorbing? Here's how it works. There is a huge plastic ball sitting at the top of a very steep hill. 1 person climbs inside of that ball, is sealed up and is then hurled down a ramp, careening through a grass path like an outdoor bowling ball while bouncing about inside. Meanwhile at the bottom of the hill, your friends are lying in wait to be run over by the huge rolling zorb. It's madness.
How to get there
Via Caticlan
From Caticlan airport, go to the Caticlan Jetty Port (or to the resort's private Welcome Center) to catch a boat going to Boracay Island.
Upon arrival in the island (in Cagban or Tambisaan Jetty Port, depending on weather condition), hop on a van and get off at Lying-In Clinic. Walk on the small pathway towards the beach, then turn right to get to The District Boracay.
Your own private transport
Guests who book directly via the website or through the Reservations Team are entitled to the resort's complimentary airport transfer service (Caticlan-resort-Caticlan) from 5am to 6pm. I honestly felt like a VIP as they picked us directly from the airport when we landed, they carried all of our luggage the whole way and we got to enjoy an air-conditioned mini-van to the ferry port. Once there they personally guided us through all the lines and check points and onto our very own private boat which took us straight to Boracay. 
Once there we were then whisked into another air-conditioned mini-van directly to the hotel. Need I say more?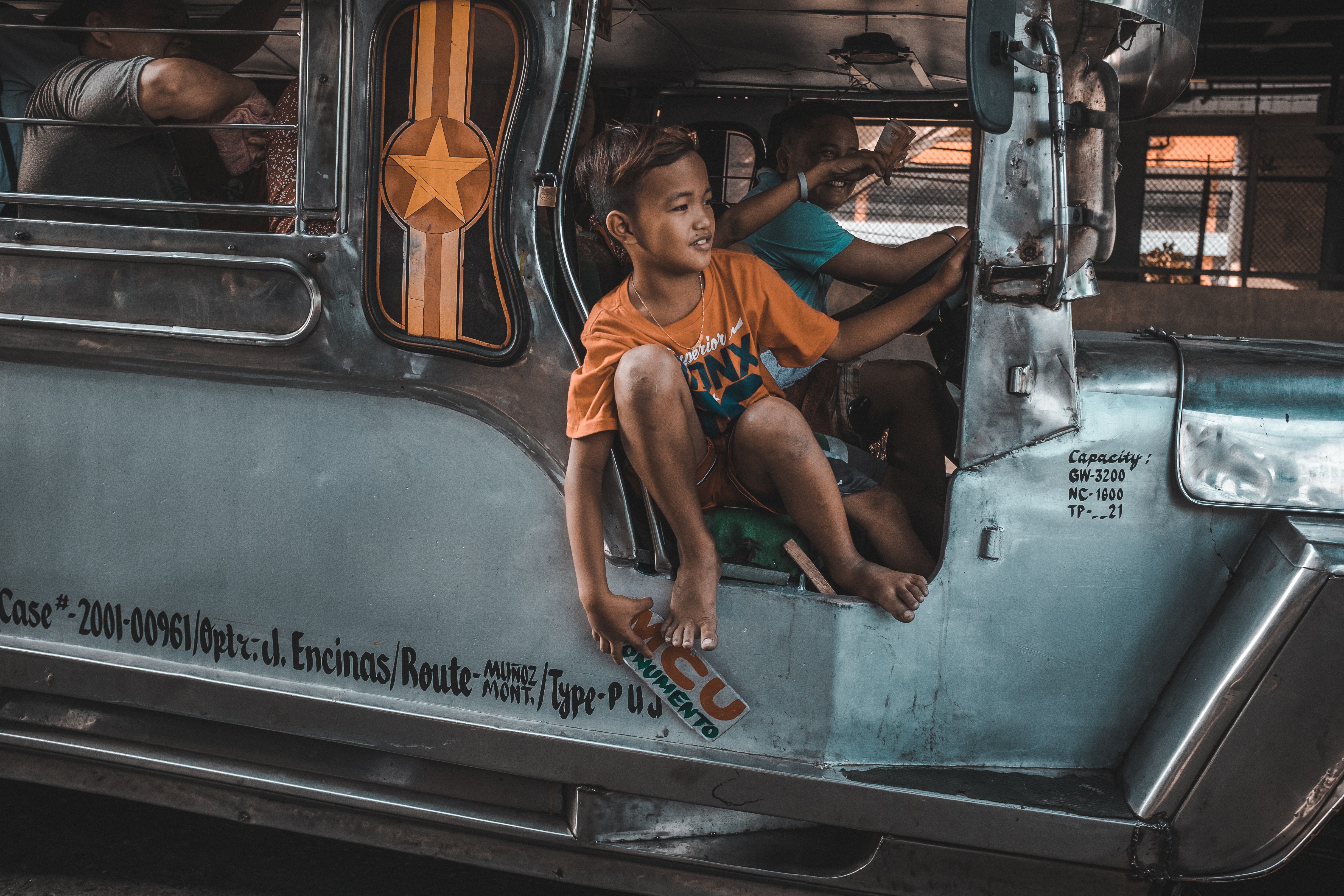 Via Kalibo
Guests arriving from Kalibo Airport may take a private van, airconditioned bus/shuttle, or metered taxi to get to Caticlan Jetty Port. Travel time is approximately 2 hours. Upon arrival at the Caticlan Jetty Port, board the next boat going to Boracay Island, then a van up to  Lying-In Clinic. From there, follow the small pathway towards the beach, then turn right to get to the resort.
The District Boracay may arrange for guest's Kalibo transfer for a minimal fee. For inquiries, contact [email protected].
Prices
They vary depending on what time of year you go and whether you stay in a Deluxe/Premier Room or a Deluxe/Premier Suite.
We stayed in March 2019 and for our Premier King Room it cost 12,100 PHP (£177) per night.
Extras
Delicious welcome drink & cold towels
Buffet breakfast or brunch included
Complimentary roundtrip Caticlan transfers
30 minutes massage sampler for 2 people
iPod docking station and mini bar are on request for rooms
WiFi (up to 1mbps) access within the resort's premises
Daily turndown / housekeeping services twice daily
24-hour assistance through the Front Desk
Eco Efforts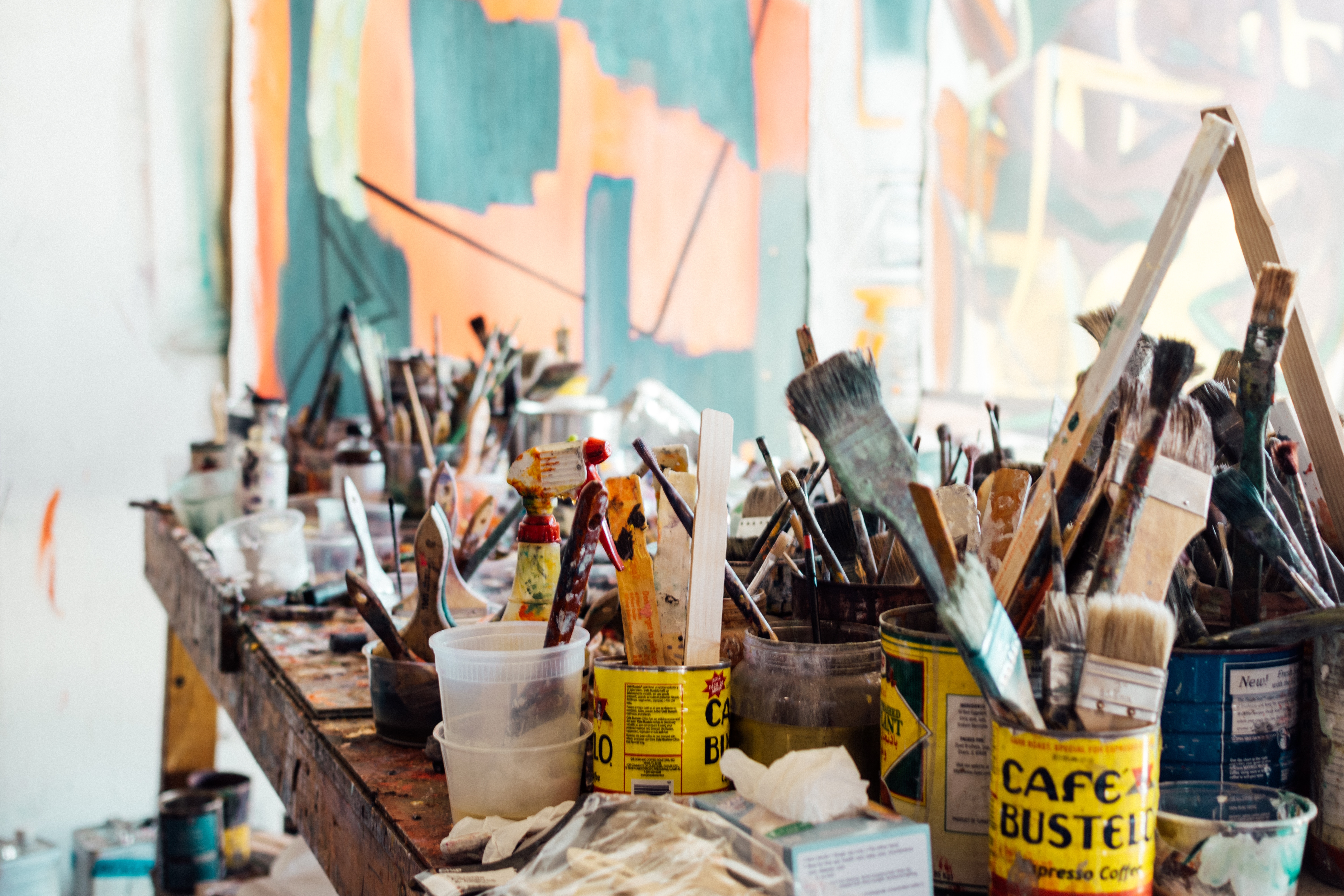 The District Boracay takes pride in its eco-practices which supports the world-wide call for sustainable tourism. Various conservation and preservation practices are woven into the resort's core values to ensure sustainable operations and growth not just for the property but for the local community as well.
Upholding its commitment towards the "green movement", The District Boracay's involvement in this global cause comprises of wide range of projects such as use of solar power as main source of energy and other recyclable materials that will help offset its carbon footprint. Below are some the of ecological endeavours of the resort:
Solar power
Recyclables in lieu of Disposables
Clean-up Drives
Local Employment
LED lights and Inverter Air Conditioner
For the full list and details of their brilliant movement towards sustainability click HERE
Summary
We had the best time ever here! It is a beautiful resort tailored to more luxurious side of life and one in which I was quite happy to fully immerse myself in. The room was absolutely perfect for our needs, providing comfort and one of the best nights sleep I have ever had!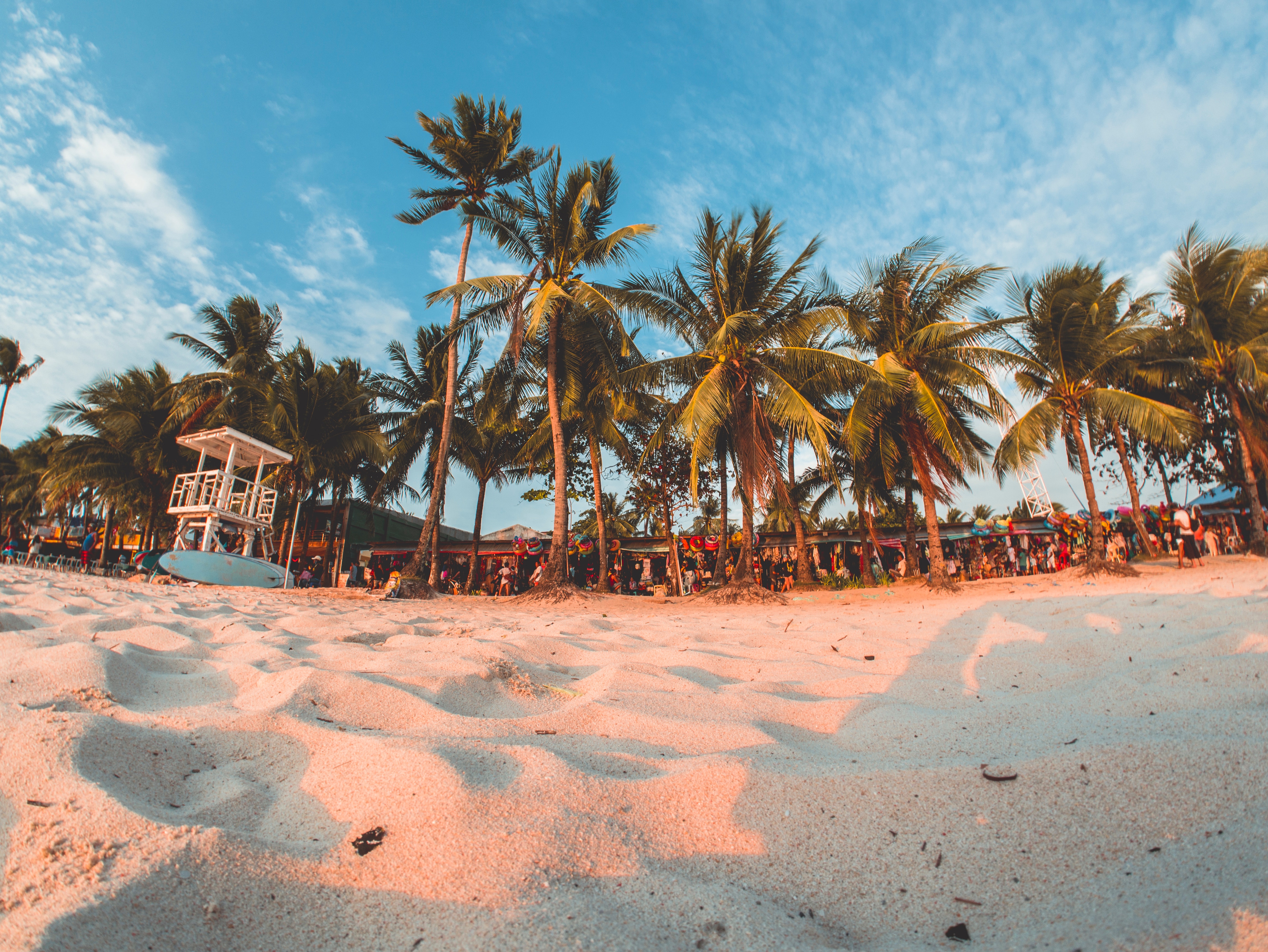 I loved the fact that I had the choice of either the pool or the beach and sometimes both of the same day depending on my mood. The staff were incredible too! Super friendly and couldn't do enough to make our stay more comfortable than it already was.
If you are looking for somewhere to kick back, chill out and enjoy the Filipino island vibes then this is definitely the place for you!
Book now here: The District Boracay
Or check out their Facebook and Instagram.
***Thank you to The District Boracay for kindly sponsoring this post. All opinions are 100% honest & completely my own.