TIME TO EXPLORE AMERICA!
⇷☓⇸
The United States isn't a popular place for long-term budget travelers. I spent three weeks travelling through America and it wasnt the cheapest trip ive ever been on.
 Most people just come here for a short holiday and to visit one or two cities. After all, it's a large country without a real tourist infrastructure or good cross-country transportation. Hostels really aren't big in the United States, trains don't go to a lot of places, and they don't offer working holiday visas.
Moreover, most round-the-world tickets only stop in L.A. or NYC. But the United States is a country that demands more time. There are lot of national parks, a diverse geography, culture, music, and great regional food. Rent a car and drive around. Take some cross-country tours. The cities are great, but America really reveals itself in the country.
Costs
Accommodation
America doesn't have many hostels. Outside major cities, you'll just find cheap hotels and motels. Hostels cost between $25-40 USD per night for a dorm room. Cheap motels and hotels cost begin at $35 USD per night. Hotels in cities start at $70 USD per night. The U.S. is very vast and prices fluctuate a lot depending on what region you're in.
Food
Food in America is very cheap. Between fast food and cheap delis, you can eat really well on a budget. Fast food will cost you $6 USD per meal (unless you go after the dollar menu), mid-range restaurants like Applebee's will cost around $10-15 USD per meal. Sandwich shops are around $5 USD, and nice sit down restaurants begin around $15 USD.
Transportation
America is a big country, and its size can make it difficult to travel around. The easiest way to travel is by car. The great expanse of America is best seen via car and the open road. The American road trip is a long-held tradition and gives you the flexibility to see all the off the beaten path places out there. On the coasts, there is an extensive train and bus network that is very cheap, with bus fares as low as $1. Flying is your quickest option but can be very expensive. For cheap flights, consider JetBlue and Southwest. Amtrak runs trains throughout the country, and while amazing, isn't very cheap compared to the bus.
Activities
Given the size and diversity of the country, prices vary too widely to give an accurate description.
Money Saving Tips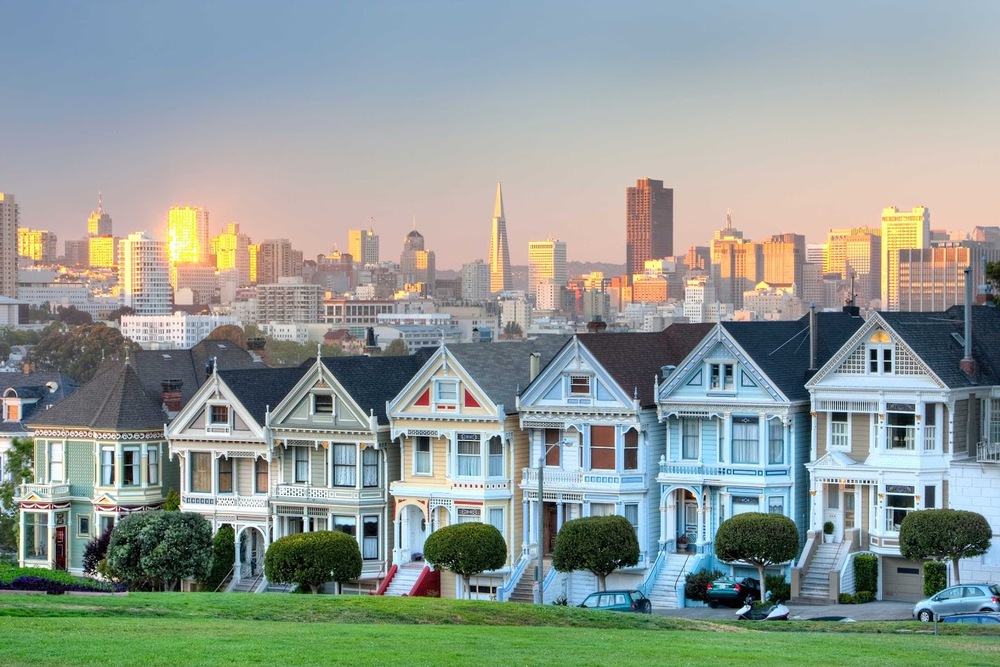 Buses
The best way to get around the regions of America is by bus. Bus fares cost as little as $1 USD. Typically, flying and trains are the most expensive way to get around. If you can, rent a car and share the gas costs with friends. The best companies are Megabus and Bolt Bus.
Get a national park pass
Getting a national parks pass will let you into all the parks for free so you don't have to keep paying an entrance fee. The one time fee is $80 and will pay for itself after four parks.
Cook
America has some of the cheapest food in the developed world. Grocery shopping for less than $40 USD per week will save a lot of money.Cook and save! Cant go wrong with Walmart for cheap stuff!
Couchsurfing
This started in America, and free accommodation offered can make up for the lack of hostels. You'll find plenty of hosts throughout the country who will show you around their town and let you stay for free.
Camping 
Around all the national parks are inexpensive campsites, so if you have a camper or gear, my recommendation is to camp when visiting the parks. Most campsites start around $15 per night for a tent. More if you are parking an RV.
City tourism cards 
City tourism cards allow you to see a large number of attractions (and often include free public transportation) for one low price, usually $30–40. They provide free access to museums, reduced access to attractions, and restaurant discounts.
Use Roadside hotels
Here is a plethora of cheap roadside hotels such as Motel 6 and Super 8 to the rescue. Rooms start around $40 a night, but including tax, they work out to be $60 on average.
Free museums and events
Inquire at tourism centres, use Google, or ask hotel or hostel staff for information about free events and museums. Many museums offer occasional free or discounted admission throughout the week.
Top Things to See and Do in the United States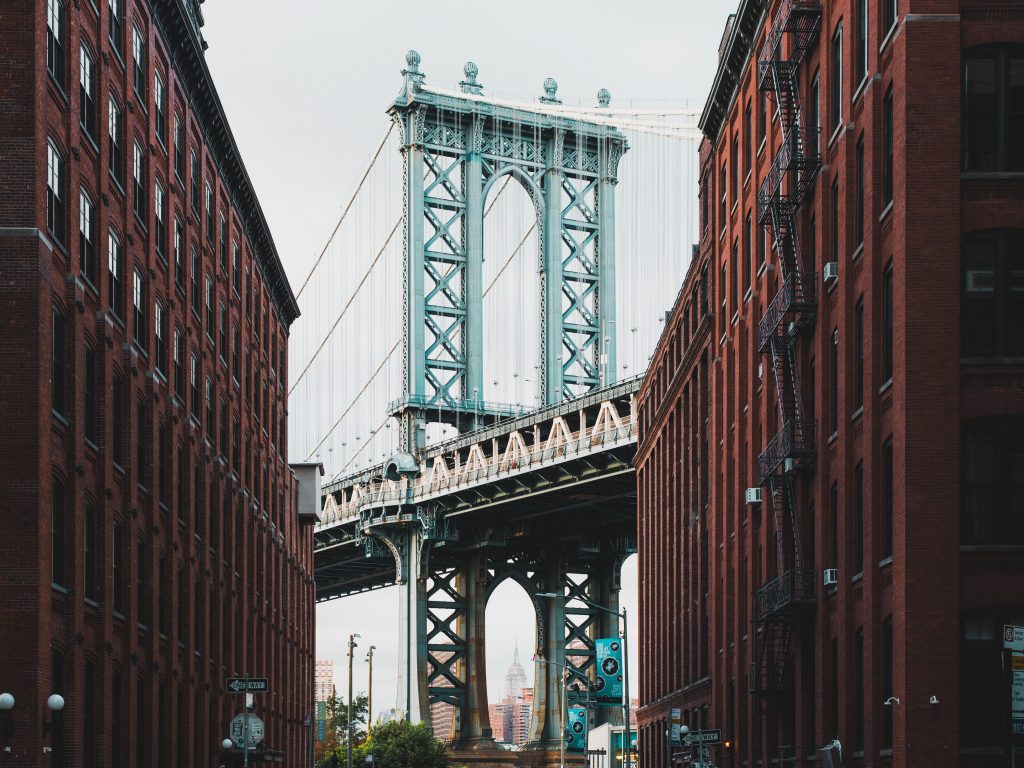 Get lost in New York City
The city that never sleeps is one of the most amazing cities in the world. There's nothing you can't do or see here. From amazing museums and art galleries to theater to restaurants to Central Park, everything about New York is amazing. It's big, crowded, and fast-paced but also full of little neighborhood shops and character.
Asheville
Asheville is Portland in the North Carolina mountains: full of tasty craft beer, food, and hipsters. I liked the area a lot, including its proximity to some wonderful and scenic mountain hikes such as the Carolina Mountain Trail. Moreover, the town has a lot of parks for those wanting something closer — and be sure to check out the Ashville Botanical Gardens near the university campus.
The beautiful Smoky Mountains are a short drive away, and the gigantic Biltmore estate, the largest privately owned home in the US and once home to George Vanderbilt, is on the outskirts of the city. If you've ever seen Downton Abbey, that's what the house is like!
Drive the Pacific Coastal Drive 
The drive up the Pacific Coast is considered one of the most scenic in the world. I have to agree. I didn't travel the whole coast, but the portion I drove (San Francisco to Portland) was incredible: sheer cliffs, forests descending to the shoreline, miles of beaches, and giant redwoods. It's jaw-dropping all the way. Be prepared to make slow progress, as you'll be pulling over frequently to stop, hike, and admire the view. I especially liked Bandon and Coos Bay, Oregon and Mendocino, California.
Explore Redwood National Park
Along the Pacific Coast is Redwood National Park, a large expanse of giant redwood trees filled with picnic areas, places to camp, and miles upon miles of hiking trails. Trails range from easy to strenuous, and there are many loops that head out to nearby beaches. It's utterly beautiful, awe-inspiring, and humbling in every way.
Visit Glacier National Park
Gorgeous snow-topped mountains rising high into the sky; a beautiful, still lake in which to admire those mountains and large glaciers; and hiking trails galore.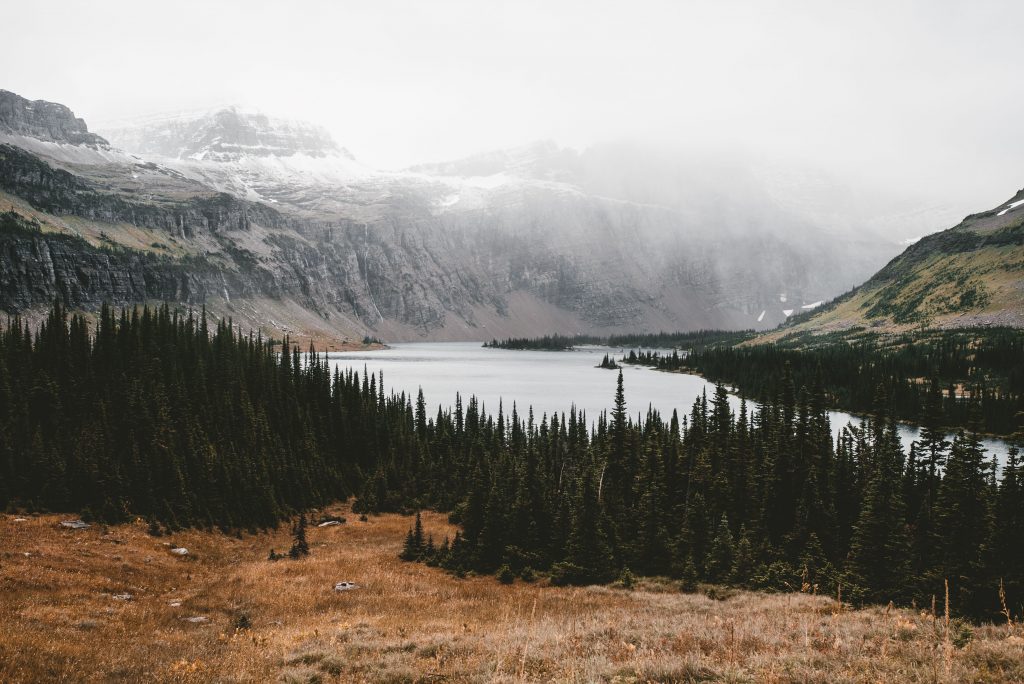 Savannah 
Sitting on Georgia's coast, Savannah escaped the wrath of the Civil War, allegedly because Sherman thought it was too pretty to be destroyed. With streets lined with Spanish moss–covered trees, large and inviting parks, and a bustling waterfront, Savannah is wonderful place to experience the slow pace of the Old South. I had visited this city many, many years ago, but its beauty, Southern comfort food, and tranquility stuck with me over the years.
San Diego – Forever warm and sunny, San Diego's weather creates a permanently happy population that's friendly and outgoing and that loves the outdoors – from hiking, days at the beach, or running….and they are always happy to show people their city. The downtown Gaslamp area — as well as the famous Pacific Beach — is full of trendy seafood restaurants, bustling bars, and some seriously life-changing taco stalls.
California Wine Country 
California is home to some of the best wine in the world, and a visit to the Sonoma and Napa Valley regions will reward you with some fine dining in addition to the wine. Take the short trip from San Francisco and learn to appreciate wine!Tip: Sonoma is cheaper than Napa.
Lake Tahoe
Though the water level of the lake, as well as the flora and fauna around it, is sadly depleted due to the California drought, Lake Tahoe is still nonetheless impressive and beautiful. Ringed by tiny mountain communities, this is a terrific place for hiking and boating in the summer and skiing in the winter.
Visit the The Grand Canyon – Words can't accurately describe how great the Grand Canyon is. It's breathtaking in all ways. Make sure you hike down the bottom. Most people just look out at the canyon but it's true size and beauty is best appreciated with a hike down to the Colorado river.
Hike the national parks
America has thousands of national parks. These parks highlight the best of the American wilderness. Yellowstone, Yosemite, Glacier, the Smokey Mountains, Rocky Mountain Park, the Badlands – the list goes on and on and on. Make sure you visit as many national parks as you can to get a sense of the grand and diverse landscape that is the United States.
Washington D.C.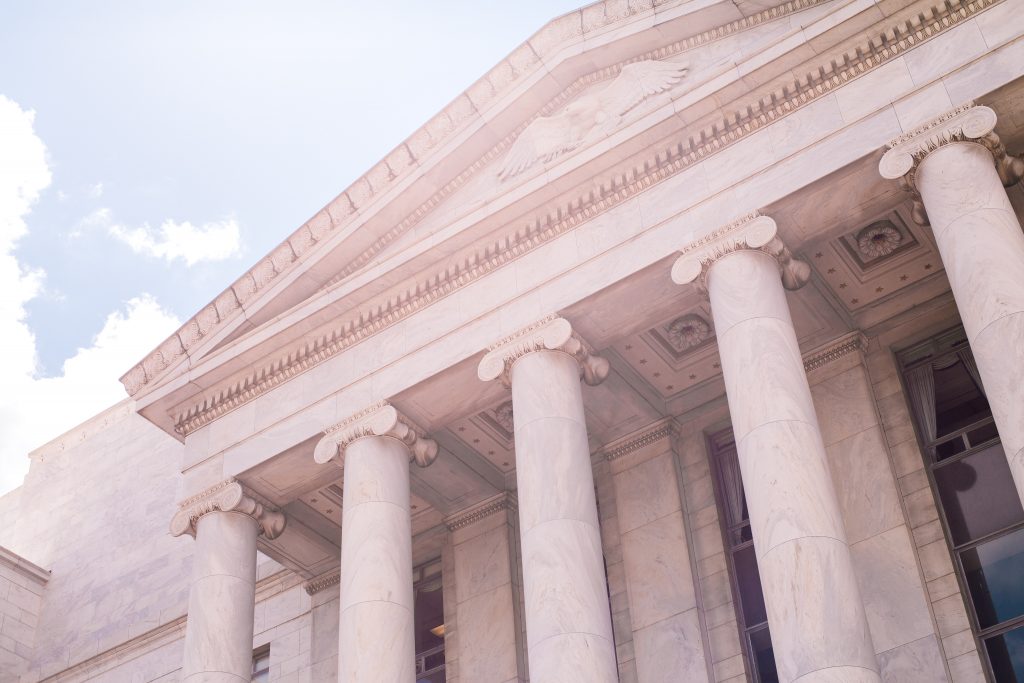 America's capital is where you'll find all the museums and institutions you'd ever want to see in order to get a glimpse into the the history and politics of America. It's a very international city too given the large number of international embassy workers in the area.
Admire Mt. Rushmore 
Visit this historic monument in South Dakota. It's a lot smaller than you think it would be, but it makes a good stop off while driving and the surrounding mountains and parks make for good hiking opportunities.
Be a kid at Disney World
Sure, it's cheesy. Yes, it's built for kids. True, it's not authentic. But despite all that, Disney World is still a fun time and they have a lot of rides for adults too. I recently went back as an adult and there's a lot to do there: they have some good restaurants, and Paradise Island has a good nightlife. If you are in Florida, take a stop for a few days. Indulge your inner child.
Go crazy at Universal Studios
I spent two and a half days here. Most of which was in Harry Potter world exploring Hogsmead and Hogwarts and chilling in the Hogshead with a pint after a hard days work riding rollercoasters all day. Not to mention getting my dinosaur fix at Jurassic Park.
San Franciso 
What a great city this is! So much to see and do. Be sure to visit Alcatraz, The Golden Gate Bridge (I highly suggest hiring bike and riding across it), go see some baseball, grab a bite to eat at an 'In N Out' and check out the shops down by the harbour.
Las Vegas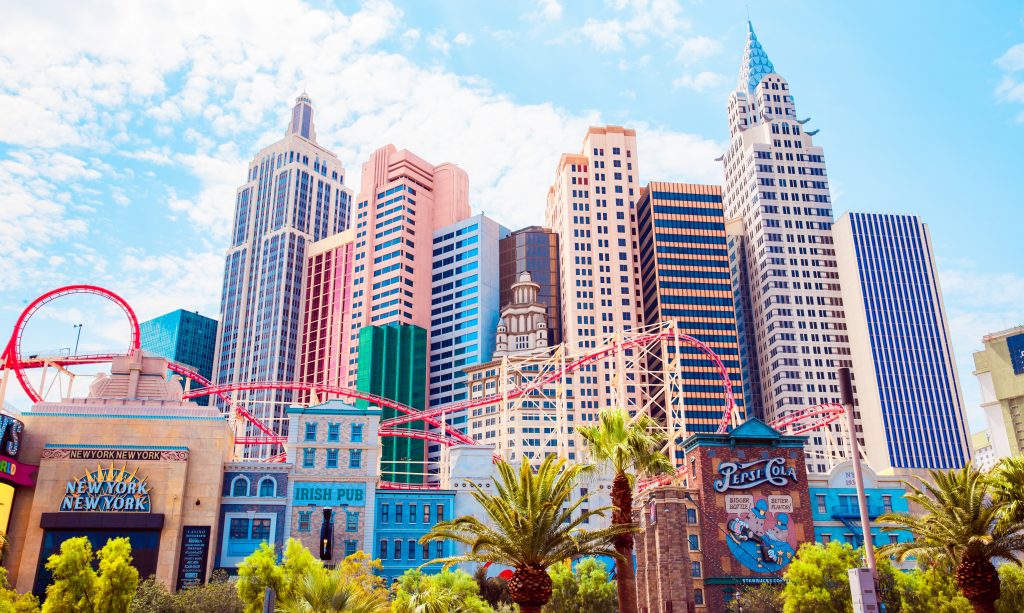 Well this place speaks for itself! If you havent been here then I highly suggest it just to have a taste of what its like. Insane amounts of casinos, clubs, entertainment, lights, music, water shows, gun ranges and plenty of desert too. Well worth a visit!
Visit the Great Lakes
The Great Lakes are like miniature oceans. They have great sailing, boating, fishing, and beach opportunities. Perfect for those traveling during the summer.
Take a road trip 
America is a vast and beautiful country. The only good way to see this, the landscape, and the small towns that populate most of the country is with a roadtrip. I highly suggest renting a car and driving across the US. It's an amazing experience.
Skate and Surf in Huntington
One of my favourite places I visited whilst travelling around America. Beautiful beaches including Laguna and Newport just down the road, the best surf you can ask for and a bustling night life to top it off. Go see the Angels smash some baseballs and then go grab a burritto at Freds. Remember what happens at Freds – Stays at Freds.