GILI TRAWANGAN'S HIDDEN JEWEL
If you are after luxurious, vibrant tropical vibes then Hotel Vila Ombak is the place you definitely need to be. It is the first international hotel on the stunning island of Gili Trawangan (Gili T), and it offers four-star accomodation, facilities and services.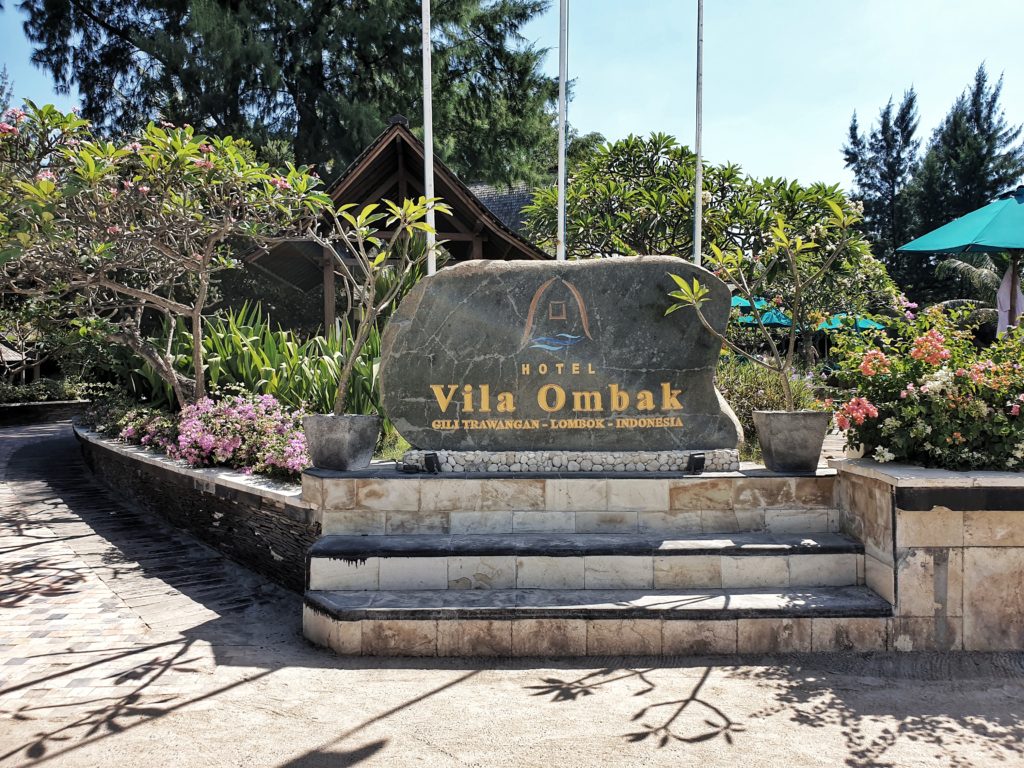 This is honestly the perfect island escape from the hustle bustle of Bali where you can relax, chill out and enjoy the local attractions. All the rooms are majestic, having been inspired by traditional Indonesian art, complimenting the surrounding landscapes. Not to mention that its super close to Gili Meno and Gili Air.

If you find yourself in the Gili Islands then I would highly recommend booking a few nights stay at Hotel Vila Ombak.
Highlights
Luxurious rooms and facilities
Super friendly and welcoming staff
Excellent location to all local attractions
Superb spa facilities and afternoon tea
Two refreshing swimming pools
Deluxe Family Bungalow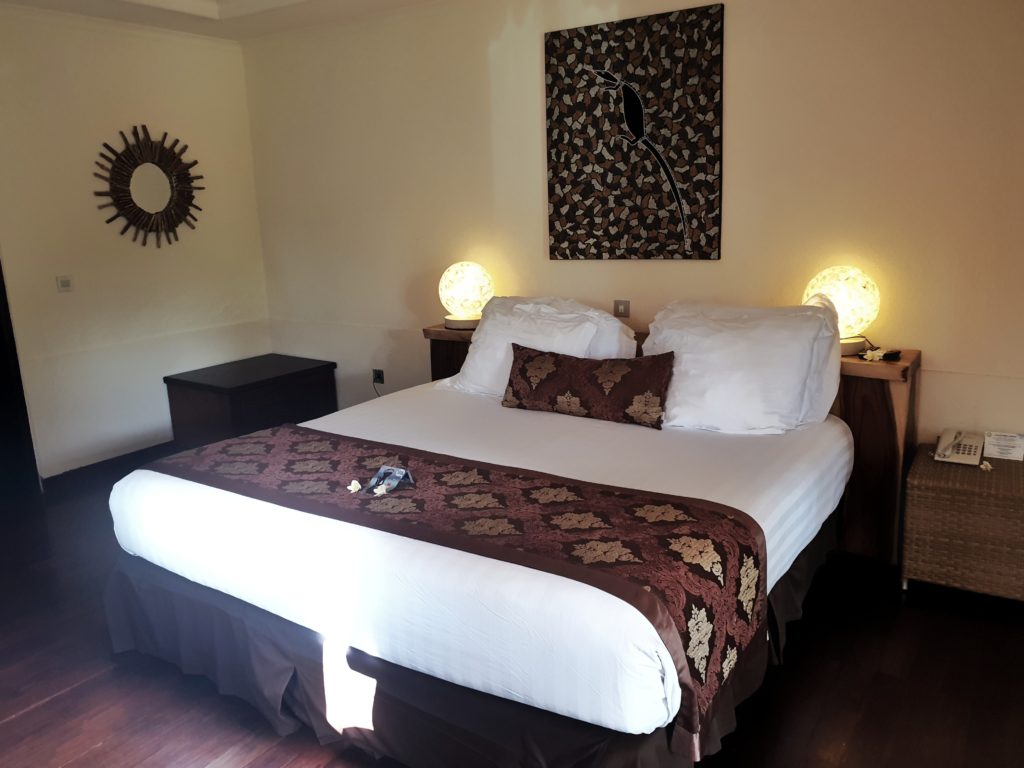 During our stay at Hotel Vila Ombak we opted for the Deluxe Family Bungalow to mix it up a bit and live in a more spacious environment compared to the hotel rooms we had been staying in previously. We loved it! and had some of the best nights sleep we've ever had here.

This large half-house come furnished with a super comfortable queen size bed with fluffy pillows and clean linen surrounded by two bedside tables, lamps, large writing desk, copious amounts of storage for all your belongings and an outdoor rainforest en-suite.

What you get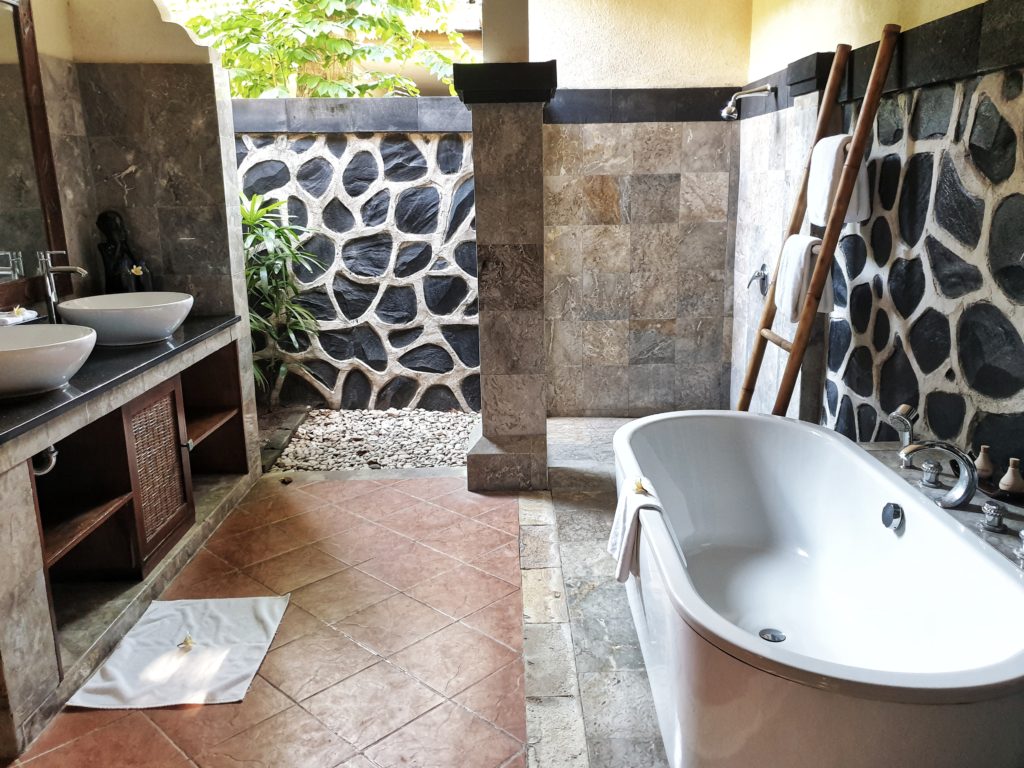 The room comes equipped with air-conditioning, large flatscreen TV, satellite TV, free toiletries, coffee & tea making facilities, free daily bottle water, safety deposit box, seasonal tropical fruits on arrival and fresh towels. They are also centrally located to all of the main hotels facilities.

To check out more rooms click here.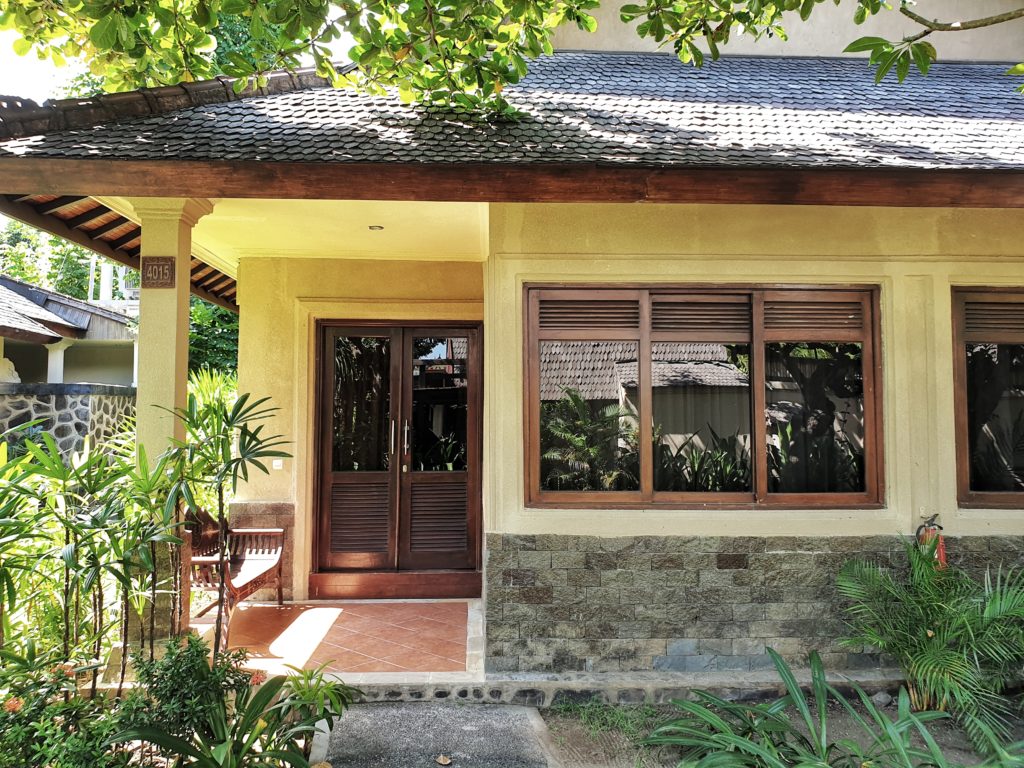 Activities
The Swimming Pools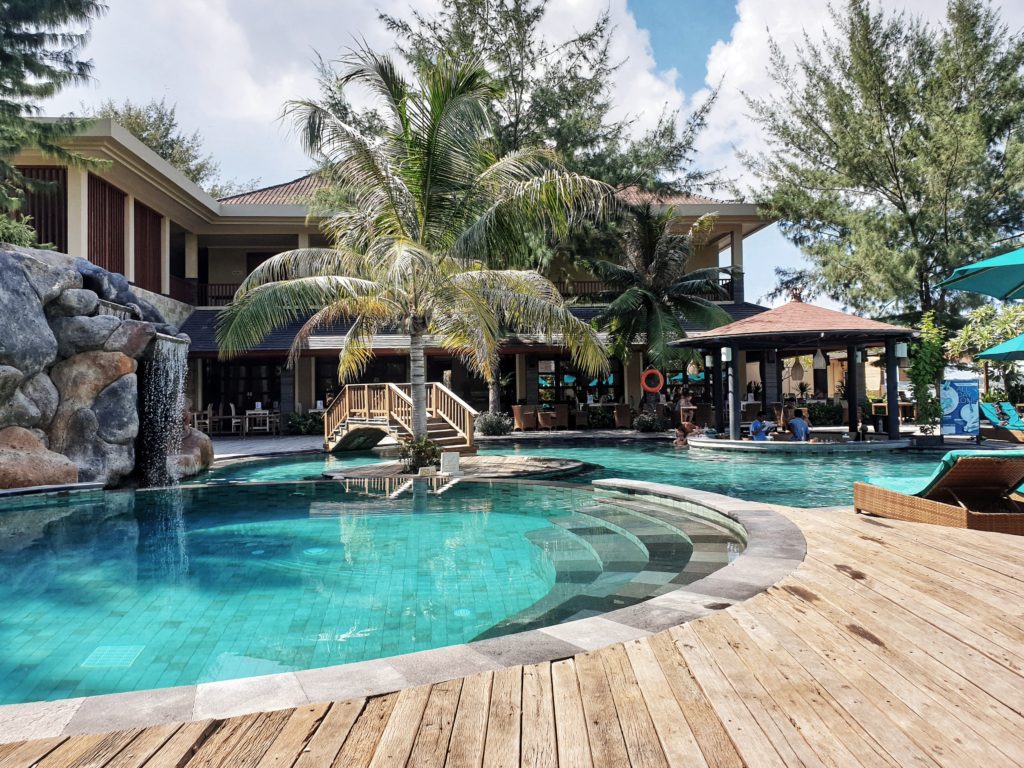 There are two pools on-site, one being the centrally located main pool which offers a refreshing dip in the mid-day heat after a few hours of sunbathing. Feeling thirsty? Head to the pool side bar for a delicious cocktail or cold beer. There is also a diving pool, waterfall feature and a children's pool which all overlook the gorgeous beach.

What about the second pool?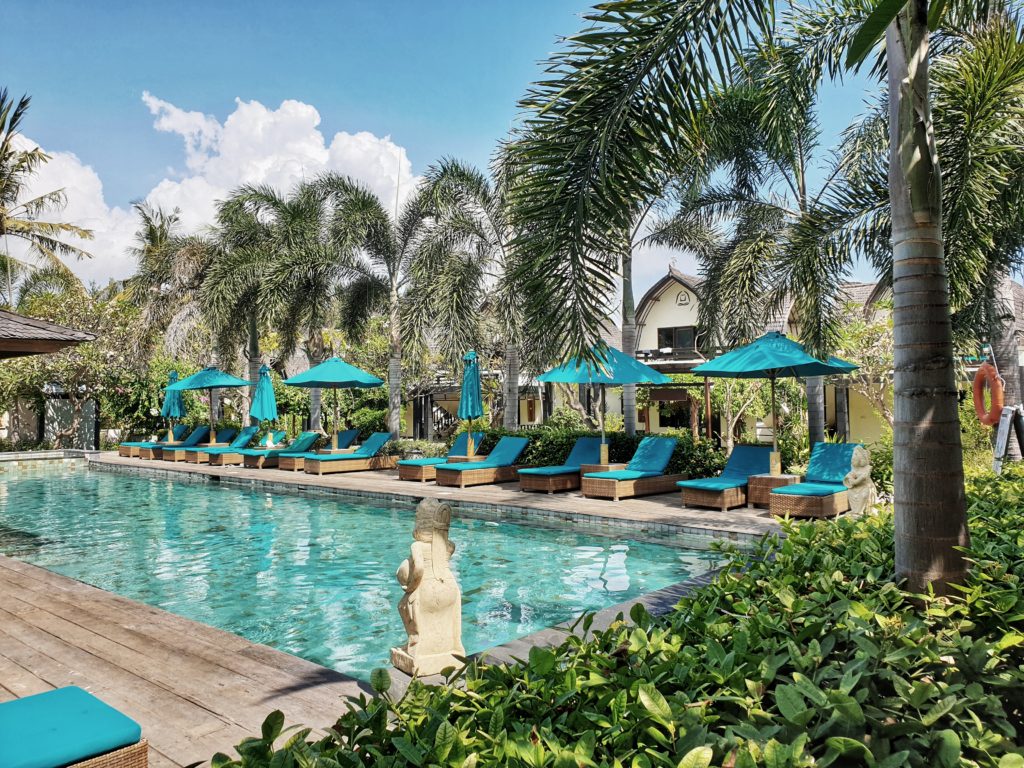 Well that's a secret! Kind of haha! Its an adult only pool which is located at the back of the hotel away from the hustle bustle and secluded for some peace and quiet. It also comes with its own bar, two jacuzzis, and a dedicated pool and activities counter.

Water Sports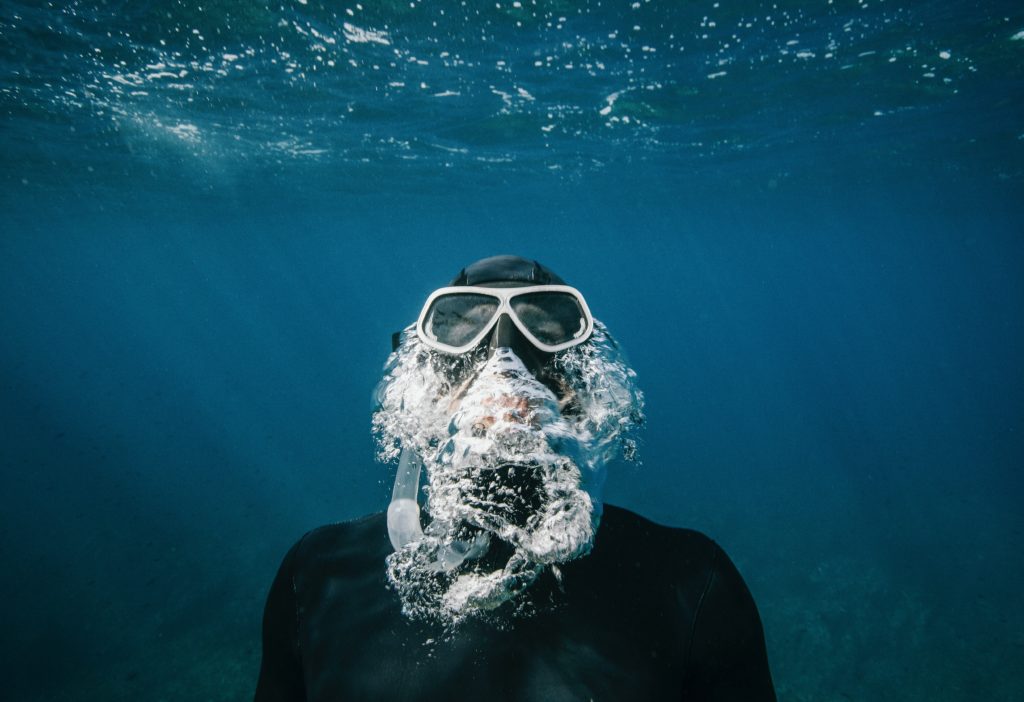 Being a Gili Island it would be scandalous if there wasn't any form of water activities, and Vila Ombak certainly doesn't disappoint. Surrounded by tropical waters, they offer an unforgettable three Island snorkelling tour, an exhilarating Banana boat ride or simply hire some snorkelling equipment and paddle around the shores of the hotel, to see some of Gili Trawangan's beautiful coral and marine life.

Pamper yourself at their Spa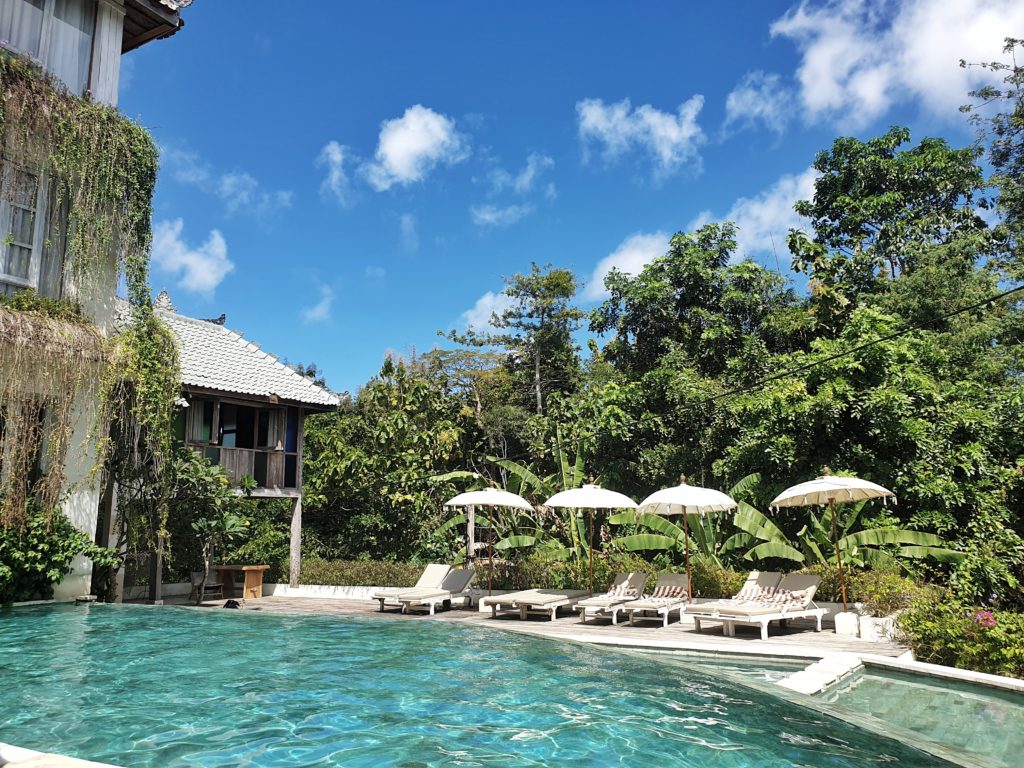 Their Ombak Spa offers a complete selection of relaxation and beauty therapies that will leave you energised and revitalised. They have a range of traditional Balinese massage to more modern Shellac mani and pedicures as well as specially designed couples treatments available for a romantic and relaxing treat.

Find the best view poin

The highest point of the island where you can have a superb view on the other Gili Islands, Lombok with the Mount Rinjani and Bali with the Mount Agung. The view point is located at the southern part of the island and is also very suitable for watching the sunset.

Visit the night markets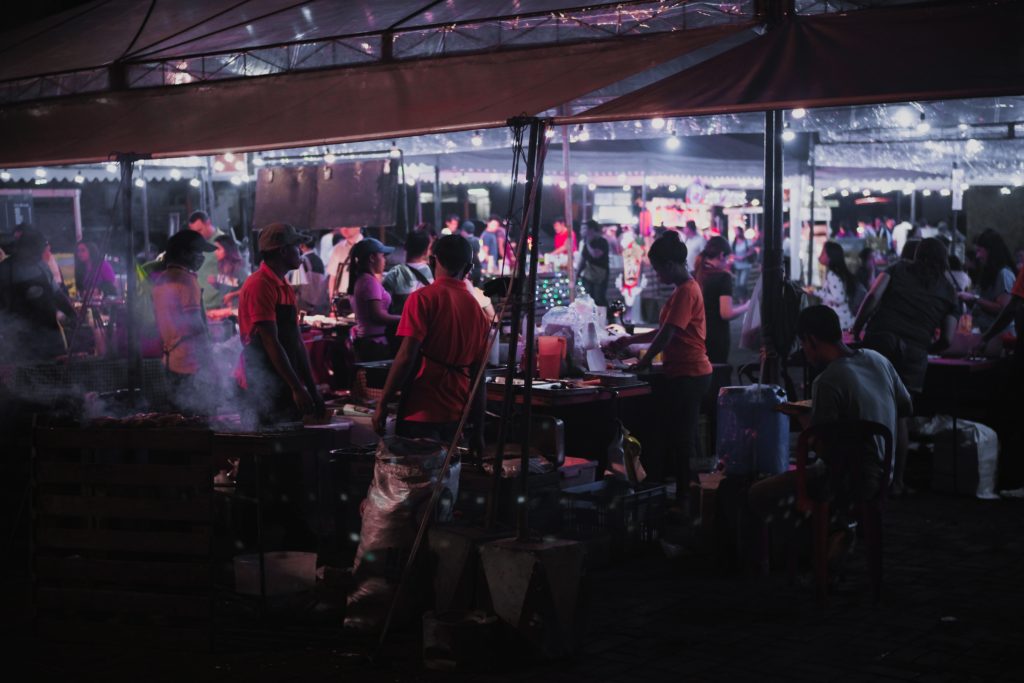 Head to the market square for a wide range of various specialties is offered such as fresh fish, seafood, Sate of all kinds, different rice and noodle dishes, vegetables, grilled corn on the cob and much more.

The Turtle Sanctuary

In order to protect them from other wild animals, the turtle eggs are collected and incubated at Bolong's Turtle Sanctuary. The baby turtles are then raised in the small pool and after about 8 months released into the wild on the beach. For a donation of 100,000 rupiah you can even choose a turtle and then release it yourself on the beach.
How to get there
Flight

When flying, you will first need to get to Lombok Airport. There are daily flights from many ports around Indonesia (Bali, Jakarta, Surabaya etc), to Lombok on carriers such as Merpati Nusantara Air, Lion Air, Batavia Air, Silk Air and Garuda Airlines. Upon arriving at Lombok Airport, they can arrange an airport transfer directly to their hotel. This transfer will take you roughly 2 hours in total, including car and speedboat.

By Car

The car transfer will take you either through the monkey forest (Pusuk) or by the coast (Senggigi), to their wharf, known as Teluk Kodek Wharf. At the Wharf, you'll be greeted with one of their signature yellow speedboats that will skip you across the Lombok Straight in 15 minutes, landing at the Hotel Vila Ombak Private Beach.
Fast Boat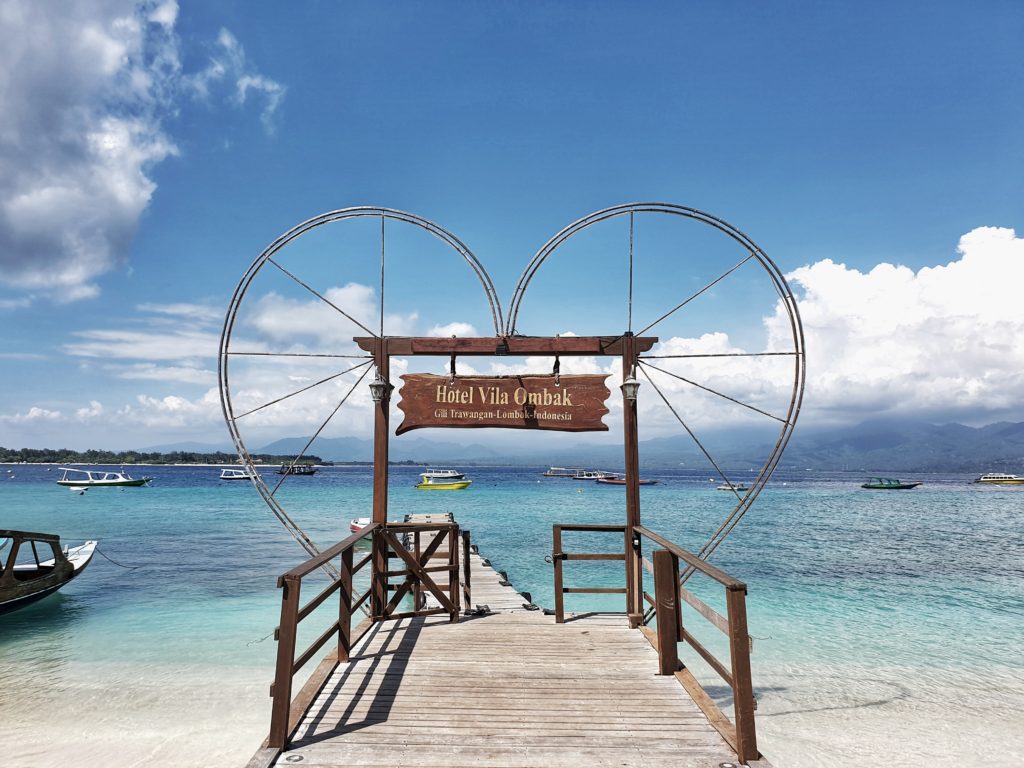 If you prefer to travel by sea, there are a daily FASTBOATS that go from Bali to Gili Trawangan. Fast boats depart from a number of different ports in Bali, they take approximately 2 hours and may stop briefly at Lombok or other Gili Islands before coming to Gili Trawangan. When traveling by Fast boat, I recommend GiliGili. GiliGili provides a free shuttle to pick you up and drop you off at a hotel of your choice in Bali (Kuta, Legian, Sanur, Seminyak areas). When arriving at the island, Fastboats will dock at the Gili Trawangan Public Harbour, where you can catch a Cidomo (horse/cart) straight to the hotel.
HOTEL VILA OMBAK PRIVATE SPEEDBOAT

Get into the island by their Yellow Signature Speedboat from Vila Ombak Private harbour in Teluk Kodek, Lombok (near Senggigi Area) straight to Hotel Vila Ombak beachfront, Gili Trawangan.
For Fast boat Ticketing or other transportation inquiry email to :
[email protected] or [email protected]
Prices
The prices will vary depending on what time of year you stay – to check out the pricing click here.
We stayed in May 2019 and for our Deluxe Family Bungalow it would cost 1,802,567 IDR (£100) per night.
Extras
Airport shuttles (extra charge)
WiFi is available in all areas and is free of charge
Tickets to shows/attractions (additional charge
ATM on site
Private beach area
Summary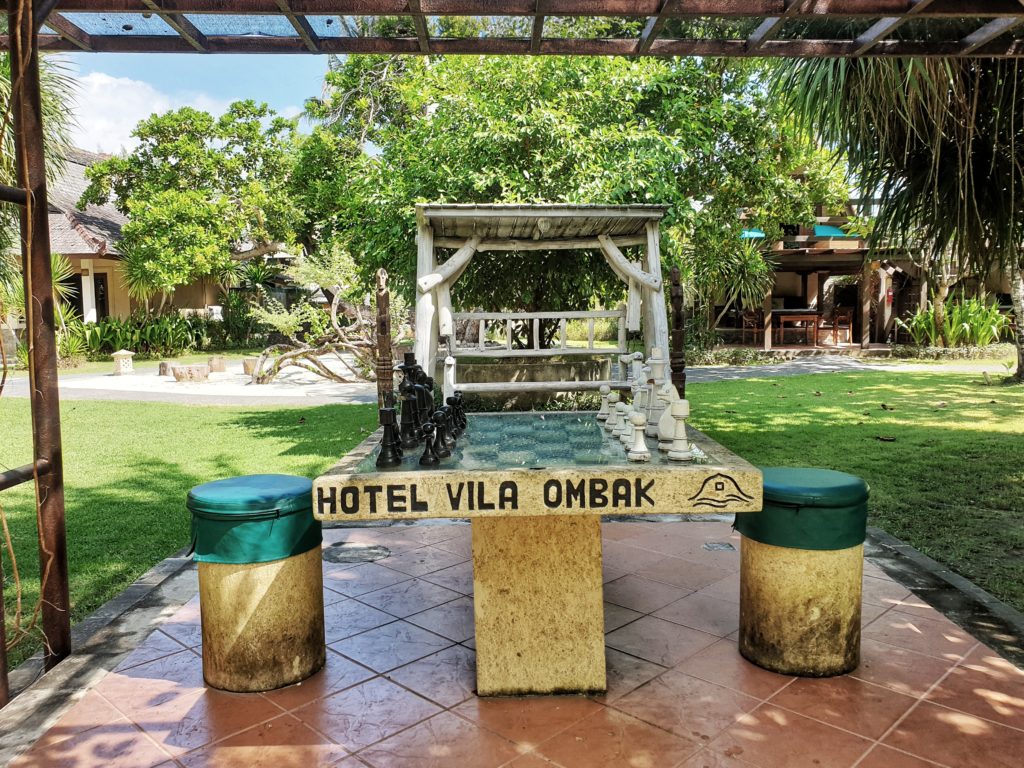 This exotic slice of island paradise is absolutely beautiful, peaceful, and the perfect place to stay and relax while in Gili Trawangan. I am so glad that we chose to stay here for a few nights – its the ultimate traditional Indonesian experience!

The bungalow was fantastic, we had a super comfortable nights sleep and really enjoyed watching the surrounding tropical palm trees from our bed and windows. The beach was my favourite feature as it was only a stones throw away from the hotel and the staff are so friendly, they can honestly not do enough for you to make your stay that little bit more comfortable than what it already is.
You will want to spend longer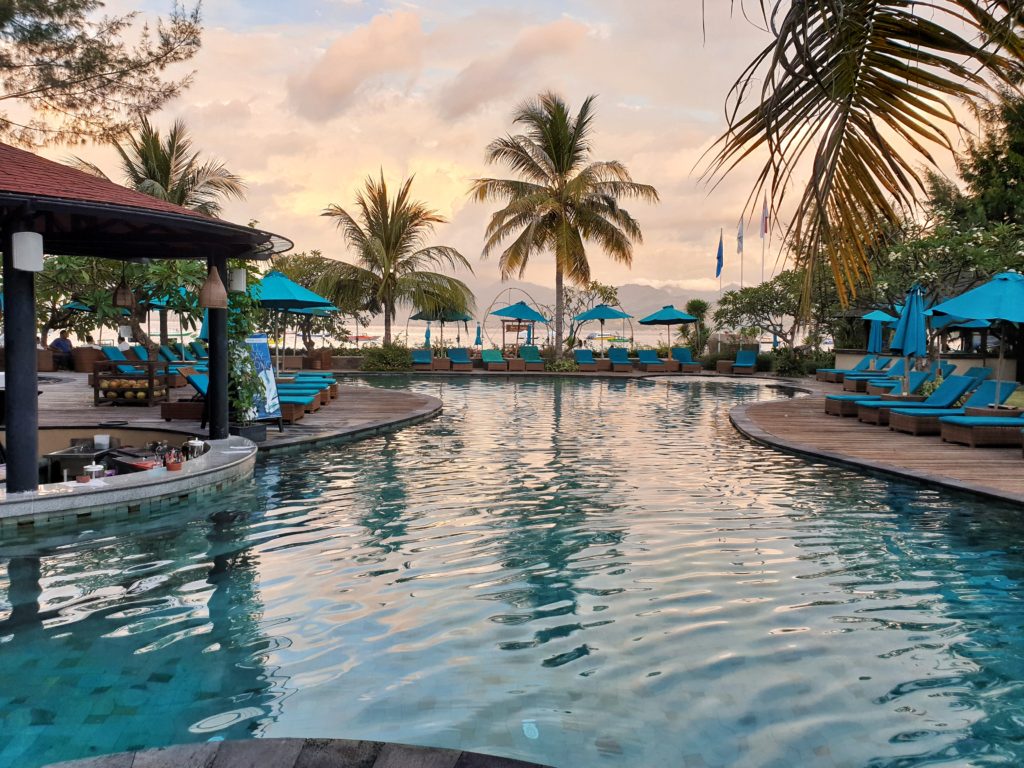 The hotel is quite simply superb and the views are breathtaking leaving you soaking them up the whole time you're there. When you throw in the close proximity to the swimming pools, islands and all of the other attractions you are onto a winner!
If you are in Gili Trawangan, Indonesia, and you want to have a unique luxury island life experience, I would highly recommend Hotel Vila Ombak.
***Thank you to Hotel Vila Ombak for kindly sponsoring this post. All opinions are 100% honest & completely my own.