NEW, MODERN & FUN
Located near the centre of Jasper town centre, HI Jasper is one of the newer hostels and it is an ideal base for those who want to explore Jasper National Park which is home to glaciers, lakes, mountains and wild animals. It is also super close to the local shops, bars, restaurants and attractions which are nestled amongst nature. With sleek lines, brand new furnishings and a cabin lodge feel this is perfect for all travellers.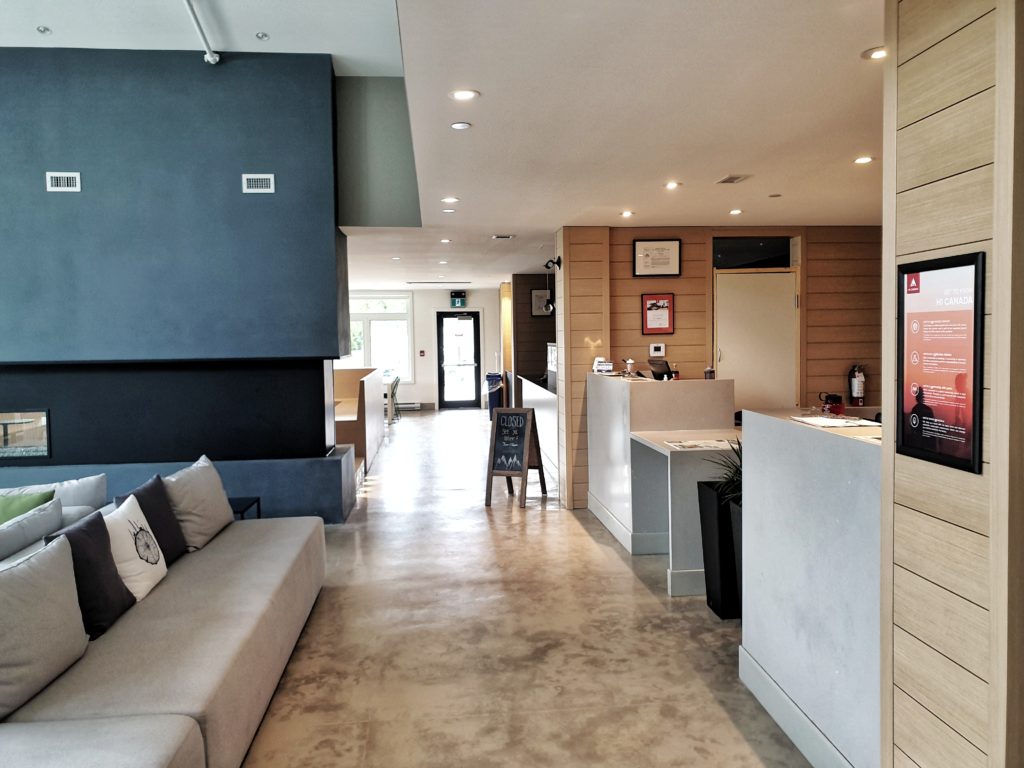 At HI Jasper, you will find yourself in an atmosphere completely derived from stylish, rustic and unique decor making it extremely comfortable and relaxing. The dorms are brilliant, offering modern furnishings and amenities, designed with your comfort in mind.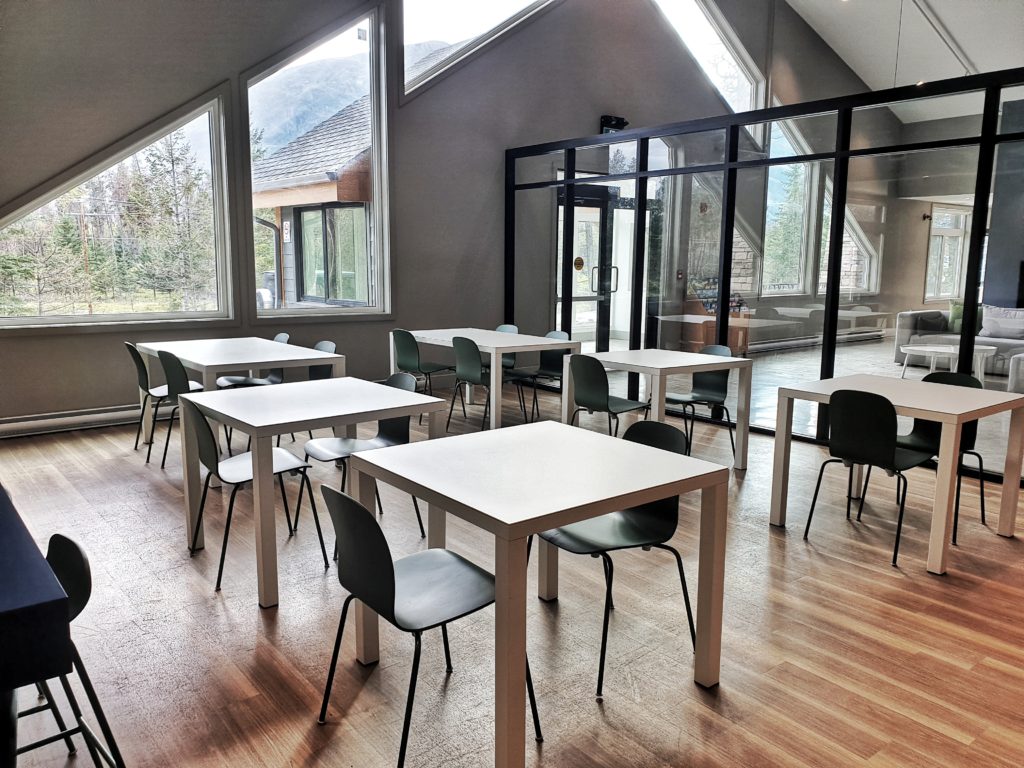 If you find yourself in Jasper, Canada then I would highly recommend booking a few nights stay at HI Jasper.
Highlights
Super friendly and welcoming staff
Comfortable and modern dorm rooms
A fantastic new and fully equipped kitchen
Chill out area with pool table
Great central location to everything
Private 4 Bed Dorm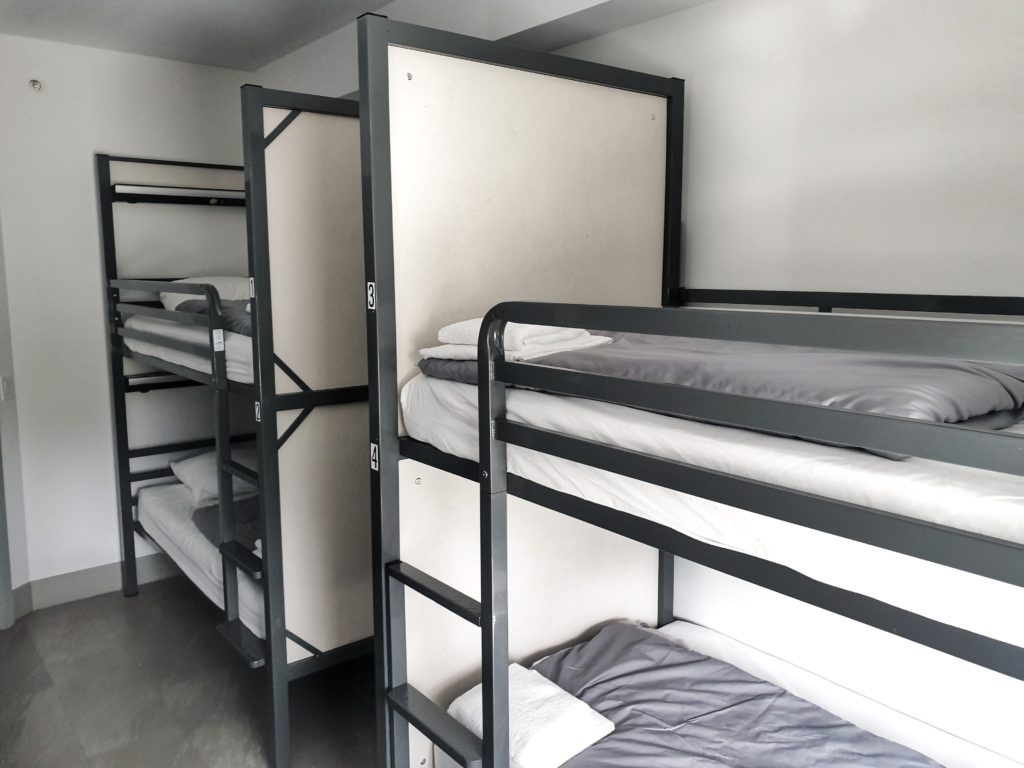 During our stay at HI Jasper we opted to stay in the Private 4 Bed Dorm which was perfect for our needs and provided a very comfortable night's sleep. With fantastic mountain views, aesthetically pleasing decor, spacious and comfortable furniture we almost didn't want to leave to explore the National Park.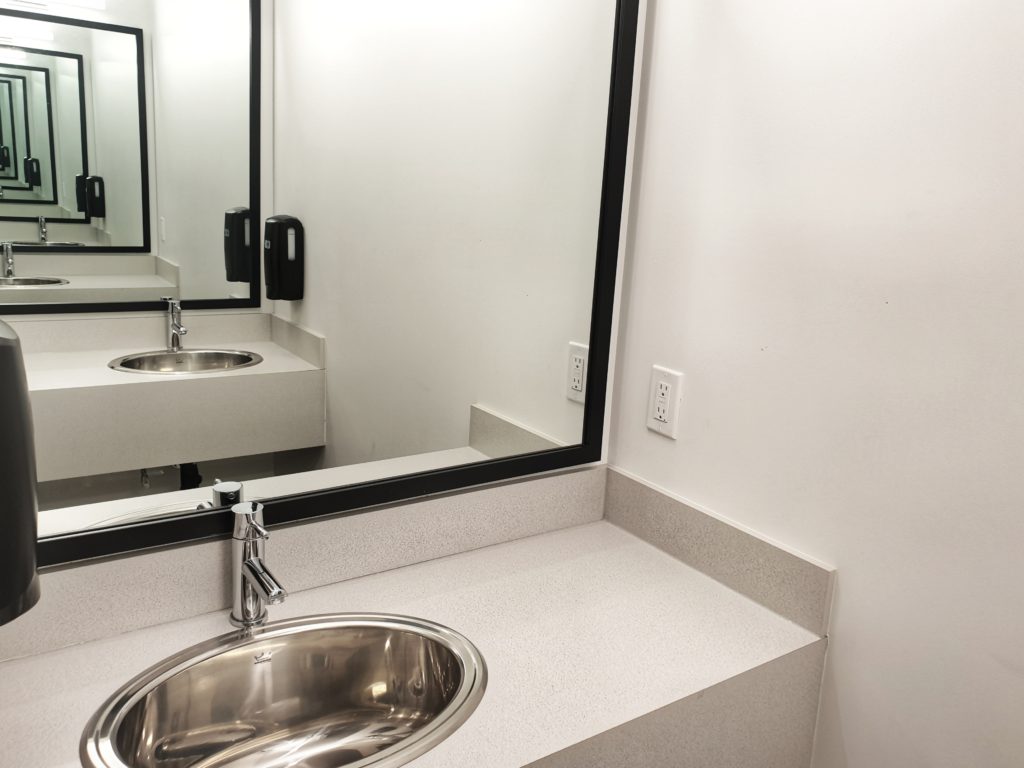 Furnished with a large window overlooking the mountains, it was a brilliant way to wake up in the morning and seeing those views. It comes with 2 bunkbeds, shared ensuite bathroom, bench, air-conditioning/heater, plenty of power points (with USB points) and secure lockers, coat hooks and mirror.
What you get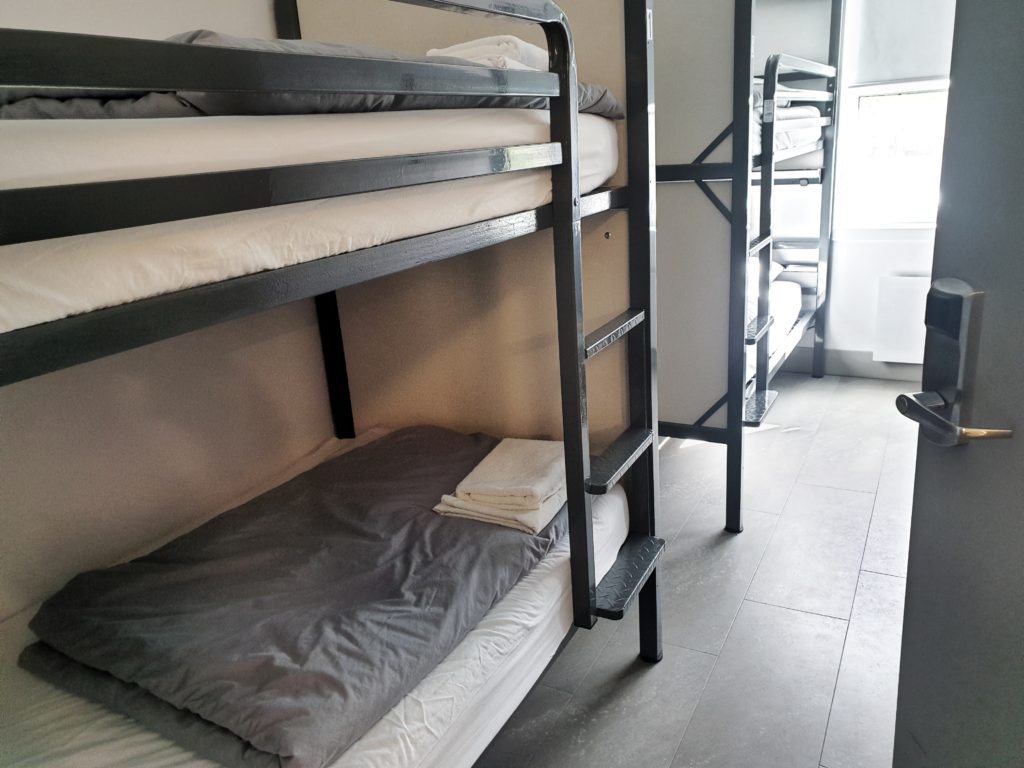 The dorm comes equipped with free toiletries, strong Wi-Fi, fluffy pillows, clean towels, soft linens and plenty of space for two-four people to relax in.

To view all their other rooms click here.
Activities
Chill Out in the Common Area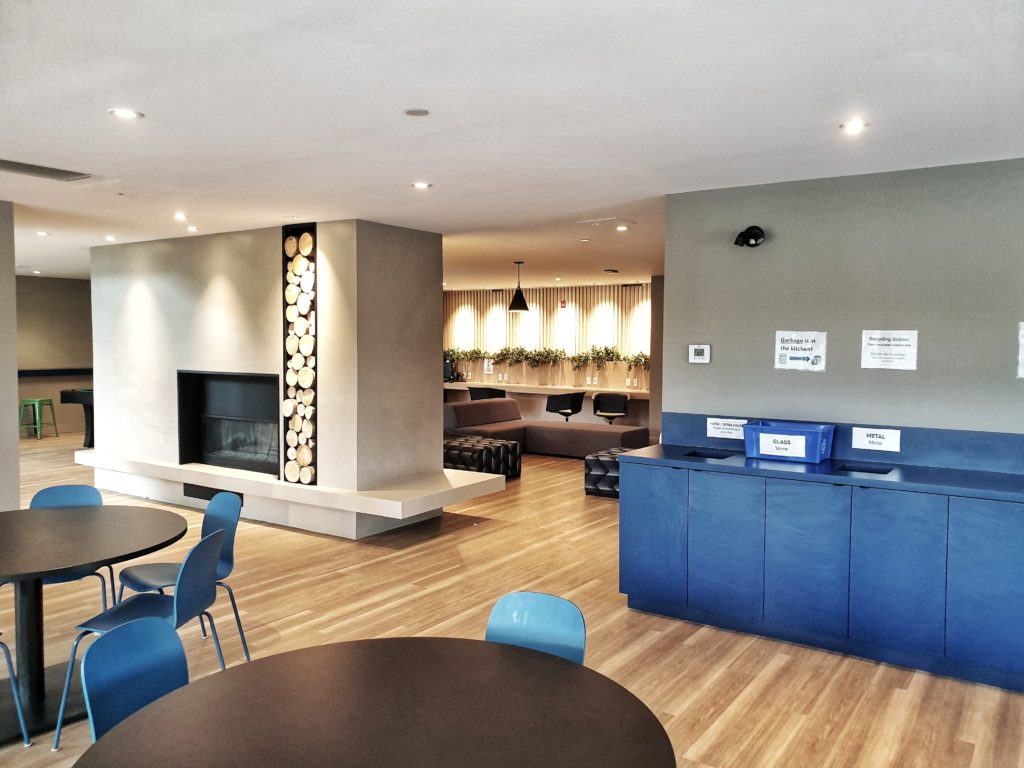 Still brand new, this awesome hang out area is huge, with plenty of space to relax in, make friends, hang out with old mates, play some pool or enjoy the free Wi-Fi. There is plenty of seating areas, including sofas, table & chairs, desk areas and even little pods. From here you can head straight into the kitchen.
The Kitchen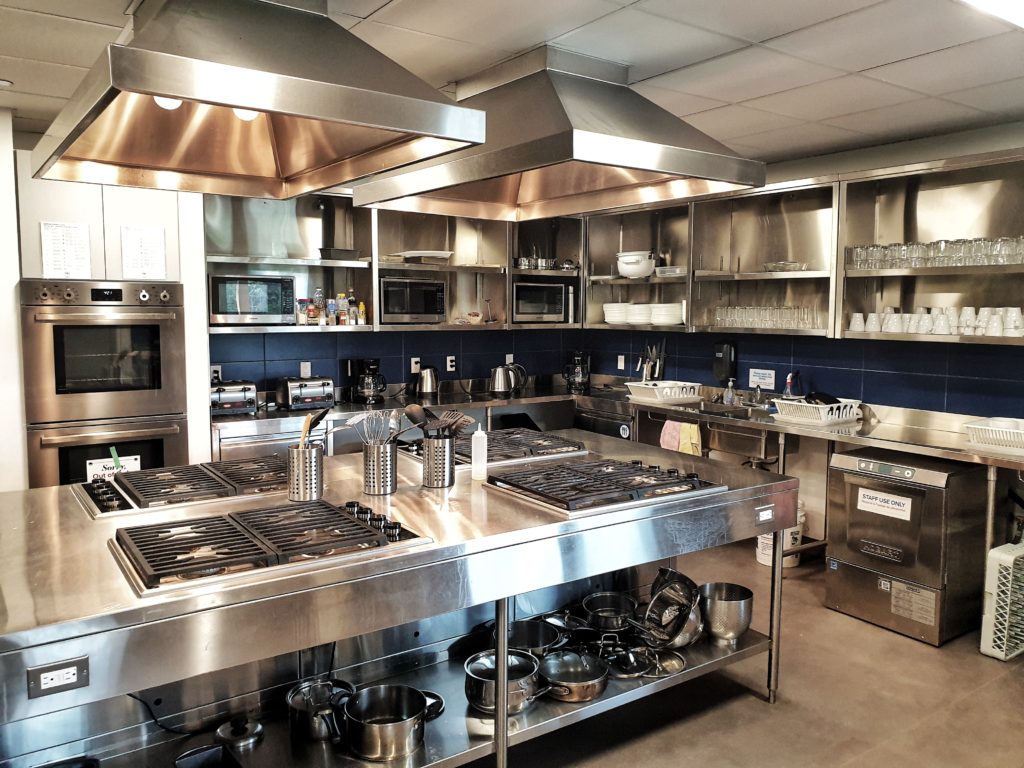 Equipped with everything you could possibly need; this new kitchen is a shimmering stainless steel heaven for foodies and wannabe cuisine geniuses. It includes six hob/stove areas, ovens, microwaves, kettles, coffee makers, every utensil you can think of, pots, pans, cutlery, fridges, freezers and toasters.

Explore Maligne Lake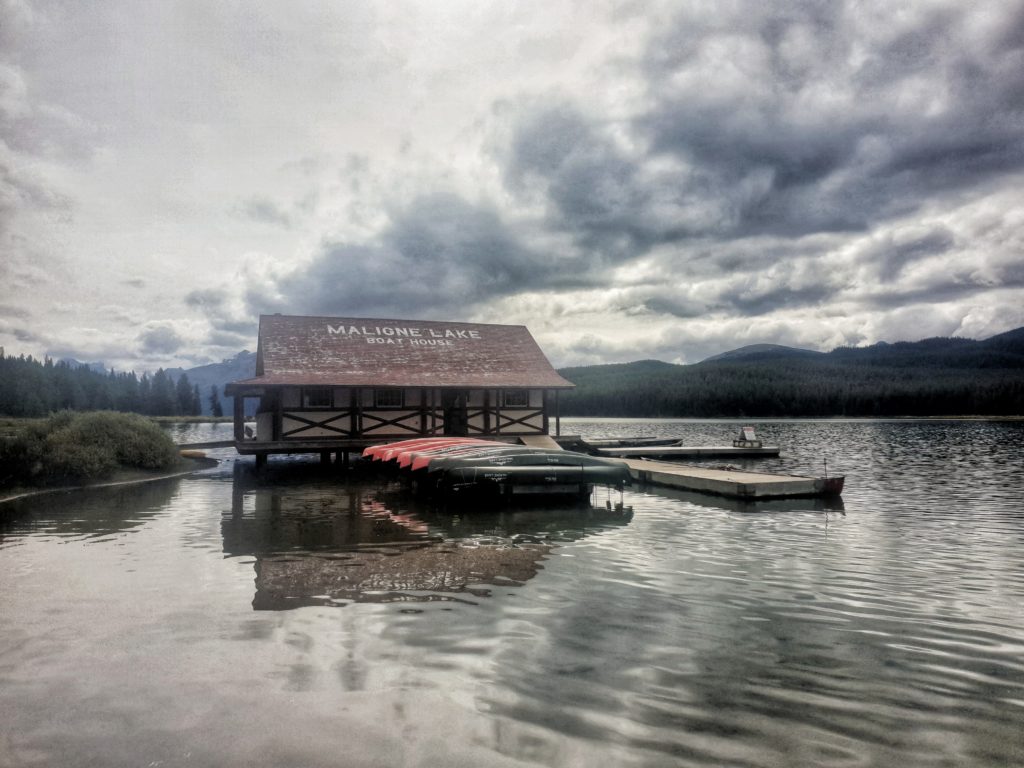 Maligne Lake is a good 45 minutes or more from downtown Jasper and the drive to get there is part of the fun and beauty. It is a popular drive for spotting wild animals. The lake is beautiful and there is a boat house where you can rent canoes or kayaks. Plus, a restaurant and gift shop right there as well for you to grab some food, drinks or souvenirs.
I highly recommend doing the Moose Loop Trail as this gives you the chance to spot a wild moose.
Pyramid Lake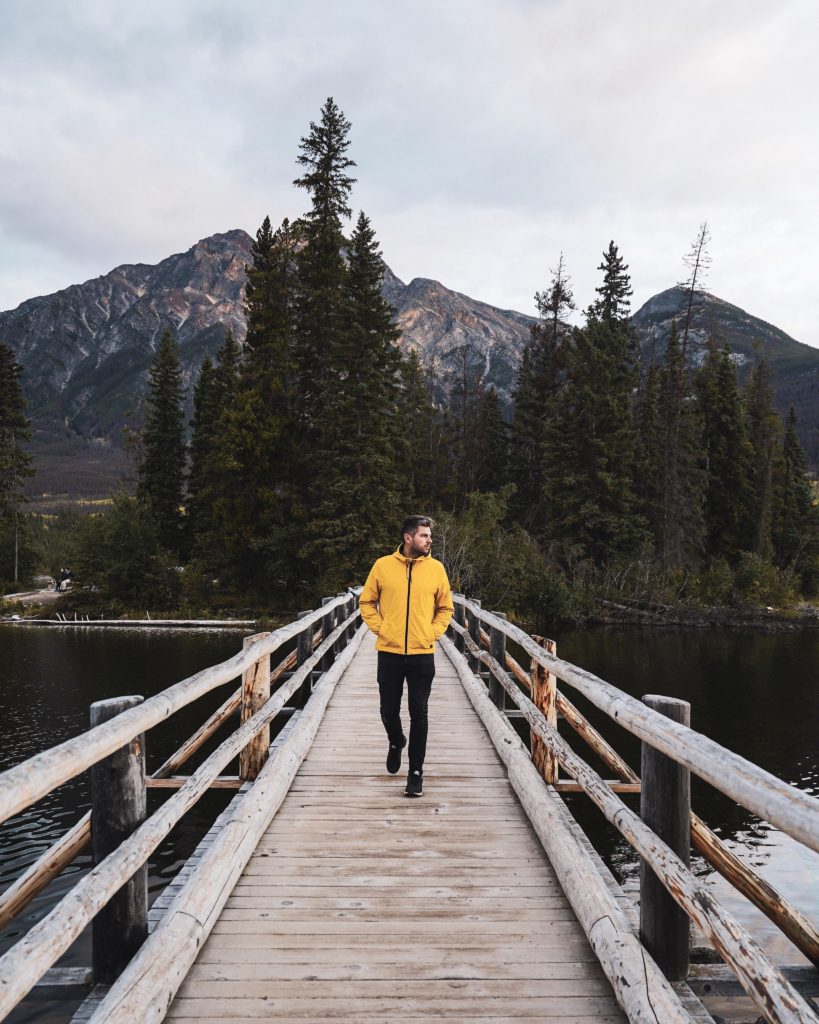 This is super easy to get to as the car park is literally a 5-10-minute walk from the main bridge to the island. Once on the bridge you are instantly surrounded by an impressive mountain range which actually look like pyramids at certain angles. Not to mention that the bridge is actually pretty cool and rustic too.
The Edge of the World
This is definitely one of my favourite spots in Jasper as it is hidden away from the hordes of tourists and directions are super vague on the internet on how to get here. The secret is to head to Marmot Basin Lodge, and once you reach the gates stop as you've gone too far. Head back to the sharp turning and as you reach the barrier on the way back down there is a trail just to the left. Follow this through the forest and you suddenly reach the Edge of the World! You're welcome.
Athabasca Falls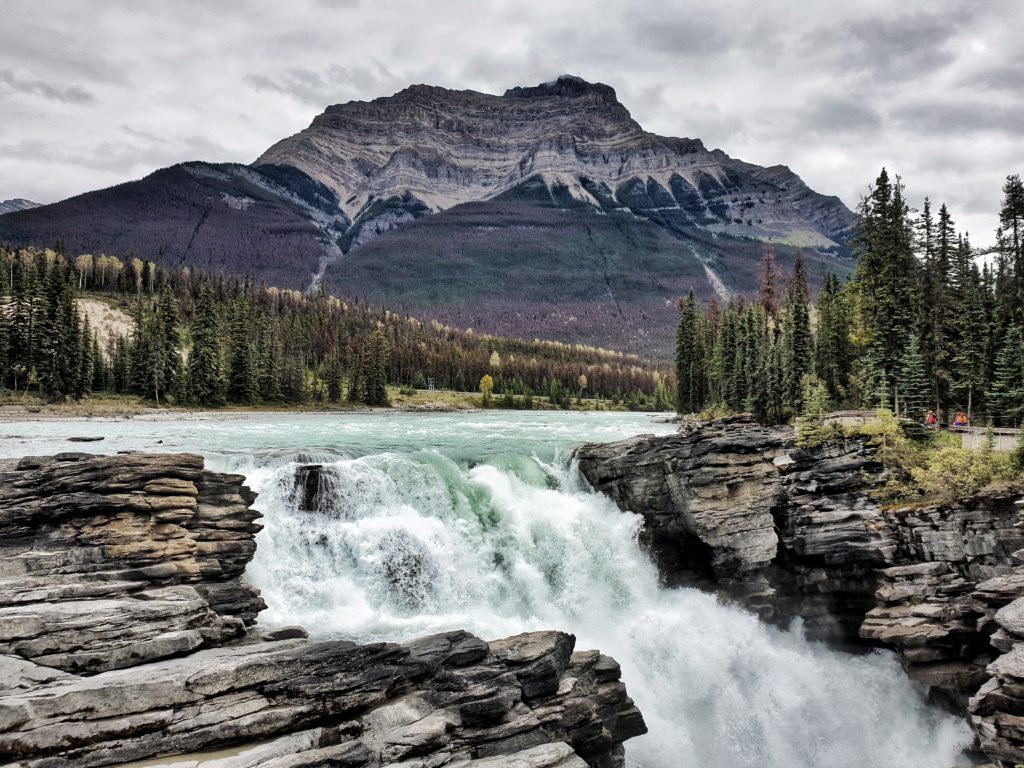 At 23 m (75.5 ft) in height, Athabasca Falls may not be the tallest waterfall in the Canadian Rockies but it is one of the most powerful, due to the sheer volume of water flowing into the gorge from the Athabasca River, fed by the massive Columbia Icefield. There are a number of platforms and walkways where you can safely view and photograph the falls. Located 30 km (19 mi) south of the town of Jasper, it is easily accessed from the Icefields Parkway using Highway 93A. Plenty of free parking and an easy stroll to the falls.
Edith Cavell Glacier
The turquoise meltwater of Cavell Pond sitting below the jagged summit of Mount Edith Cavell is one of the most beautiful settings in Jasper National Park. This is one of the few places where a short walk will get you up close and personal with a glacier. If you're up to the challenge a trail branches off from the Path of the Glacier Trail to hike to the Cavell Meadows for more stunning mountain views. Beautiful and breath taking at the same time!
How to get there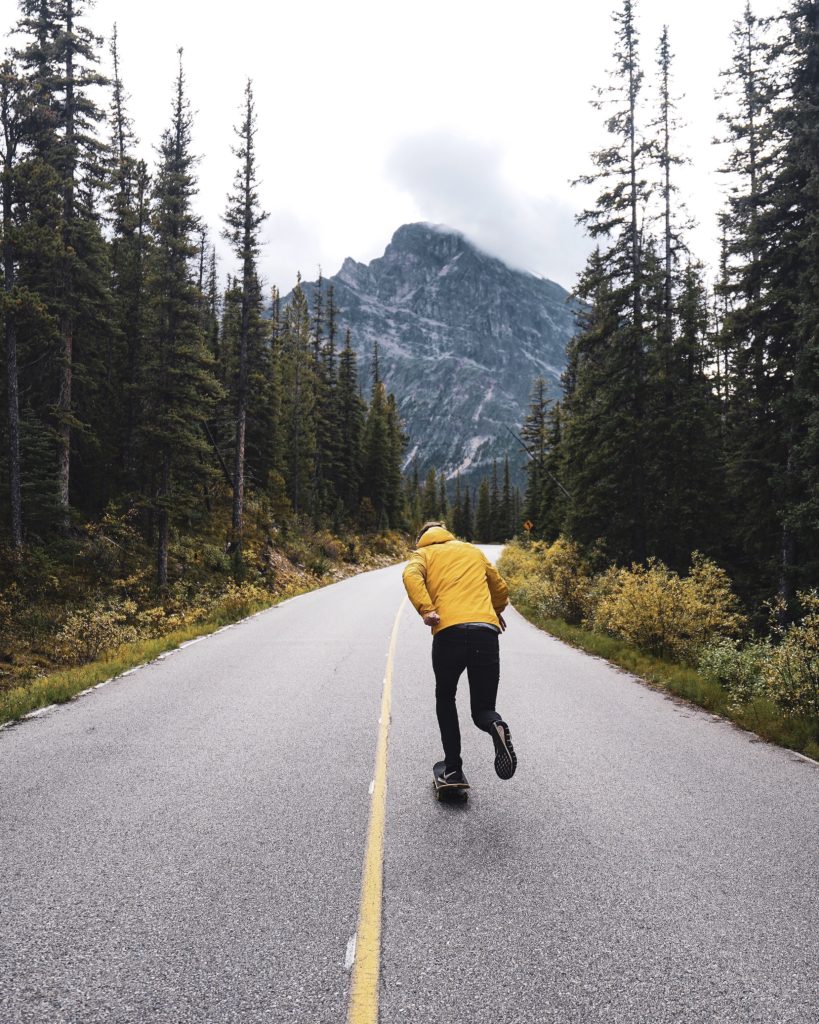 Address: 708 Sleepy Hollow Road, Jasper, Alberta, T0E 1E0
Tel: 1.866.762.4122
Email: [email protected]

Open: Year round
Check-in: 15:00
Check-out: 11:00
Prices
The prices will vary depending on what time of year you stay – to check out the pricing click here.
We stayed in September 2019 and for our Private 4 Bed Dorm it would cost $200 CAD (£120) per night.
Extras
Wi-Fi is available in all areas and is free of charge.
Tours are available to book at reception
Vending machines on-site
Luggage storage
24-hour reception
Cafe on site
Summary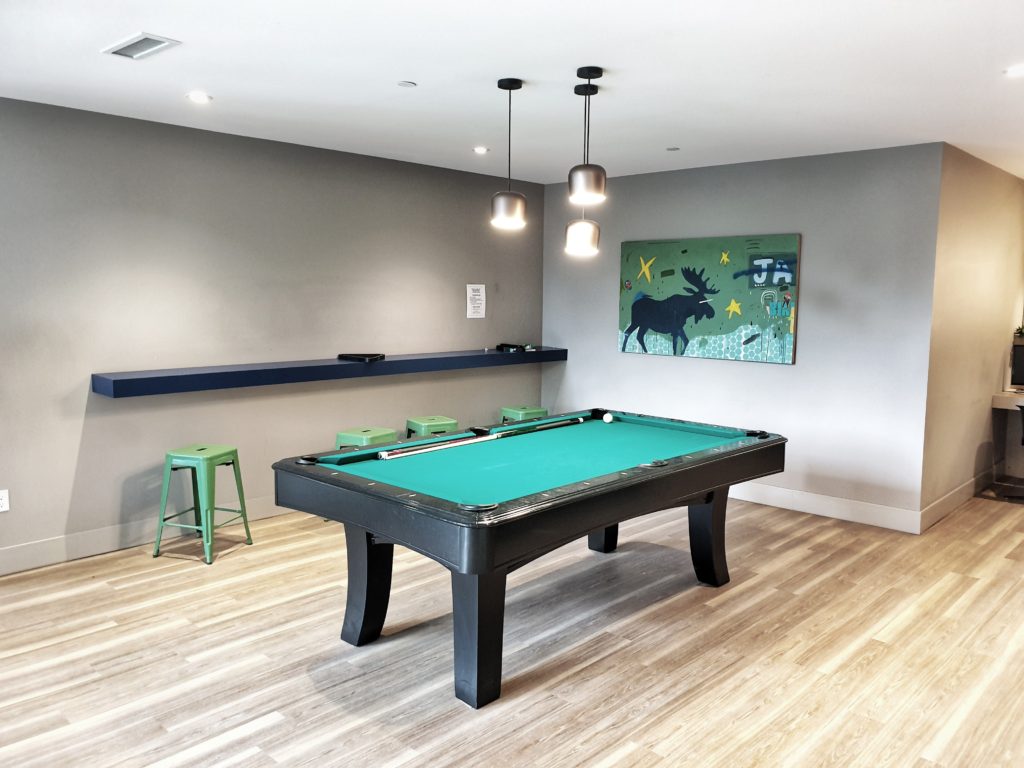 This hostel is a great place to stay due to its uniqueness, and the perfect place to stay while in Jasper. I am so glad that we chose to stay here for a few nights – it's the chillest place in the town!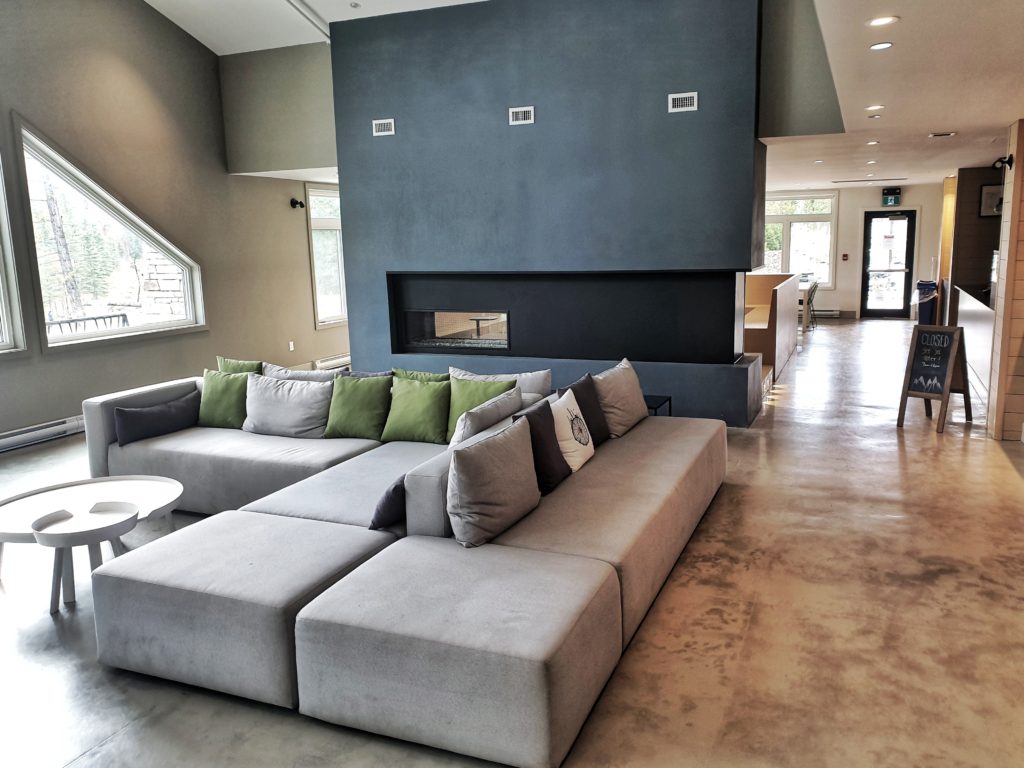 The dorm room was fantastic, we had a super comfortable night sleep and really enjoyed watching the surrounding mountains from our bed and large window. The location was my favourite feature as it was super central to the town and right by the National Park. The staff are also so friendly; they can honestly not do enough for you to make your stay that little bit more comfortable than what it already is.
You will want to spend longer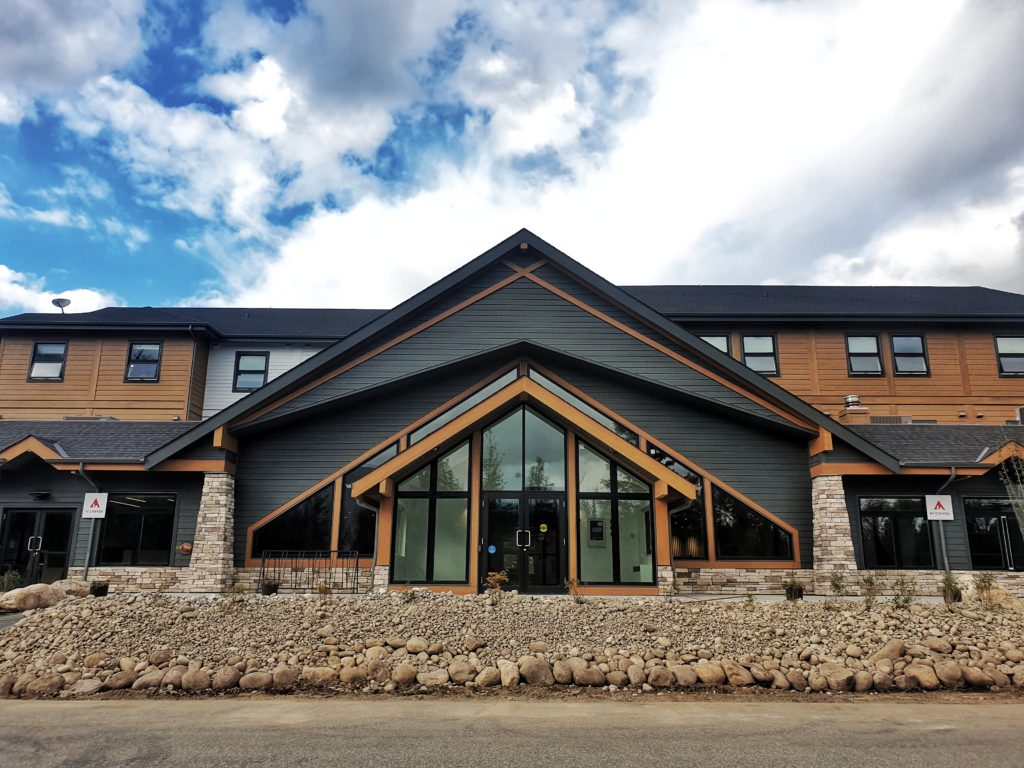 The town is moderately lively with things to do, but on the outskirts, remains the beautiful surrounding mountains and countryside which are absolutely breath-taking and you will find yourself soaking them up the whole time you're there. When you throw in the close proximity to the shops, bars, restaurants and all of the other attractions you are onto a winner!
If you are in Jasper, Canada, and you want to have a unique Canadian experience, I would highly recommend HI Jasper.
To view HI Canada's other properties click here.
Check out their Facebook, Instagram, Twitter, Youtube and Tripadvisor too!
***Thank you to HI Canada for kindly sponsoring this post. All opinions are 100% honest & completely my own.