ABORIGINAL HOTEL & GALLERY
Located right in the centre of Vancouver city centre, Skwachays Lodge is considered one of the best places for those who want to explore the shops, bars, clubs restaurants and attractions in the heart of the city. It only takes around 5-10 minutes walk to reach the main parts of the city such as Gastown or Stanley Park and offers plenty of activities for your enjoyment.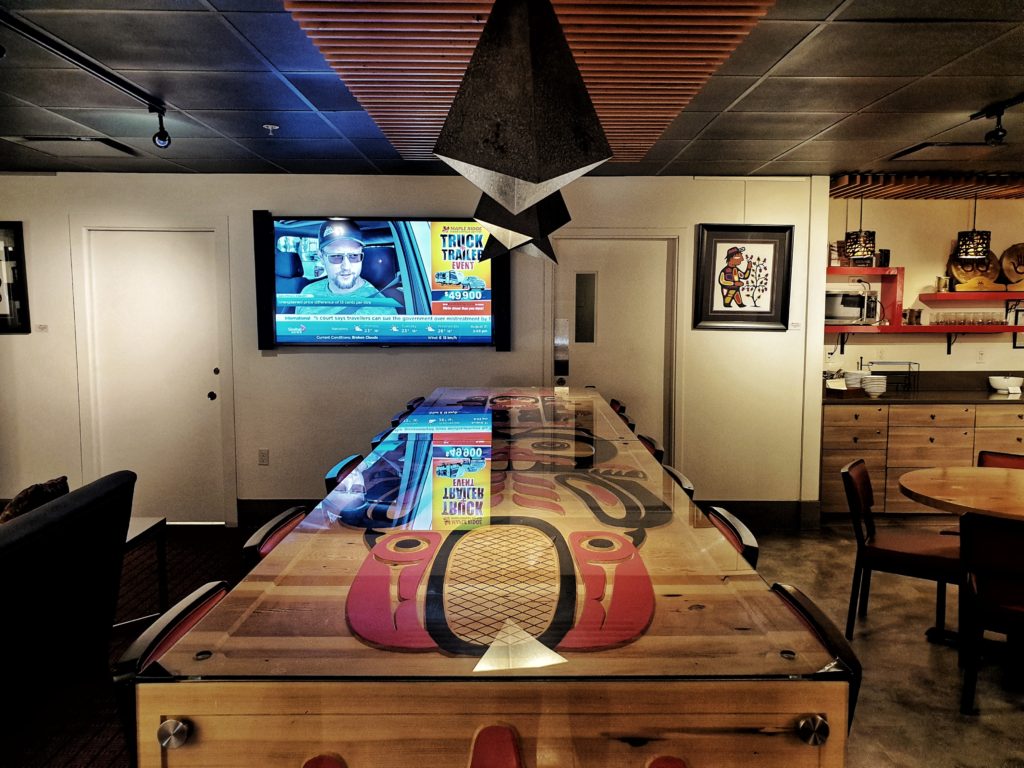 It is an extraordinary boutique hotel and Canada's first Indigenous arts hotel. This stunning addition to the local urban landscape offers guests an authentic Indigenous experience while providing the highest quality personalised service.
If you find yourself in Vancouver, Canada then I would highly recommend booking a few nights stay at Skwachays Lodge.
Highlights
Excellent location and right in the heart of the city
Super comfortable room and bed
Very friendly and welcoming staff
Unique art and decor throughout the hotel
Delicious intercontinental breakfast
Longhouse Suite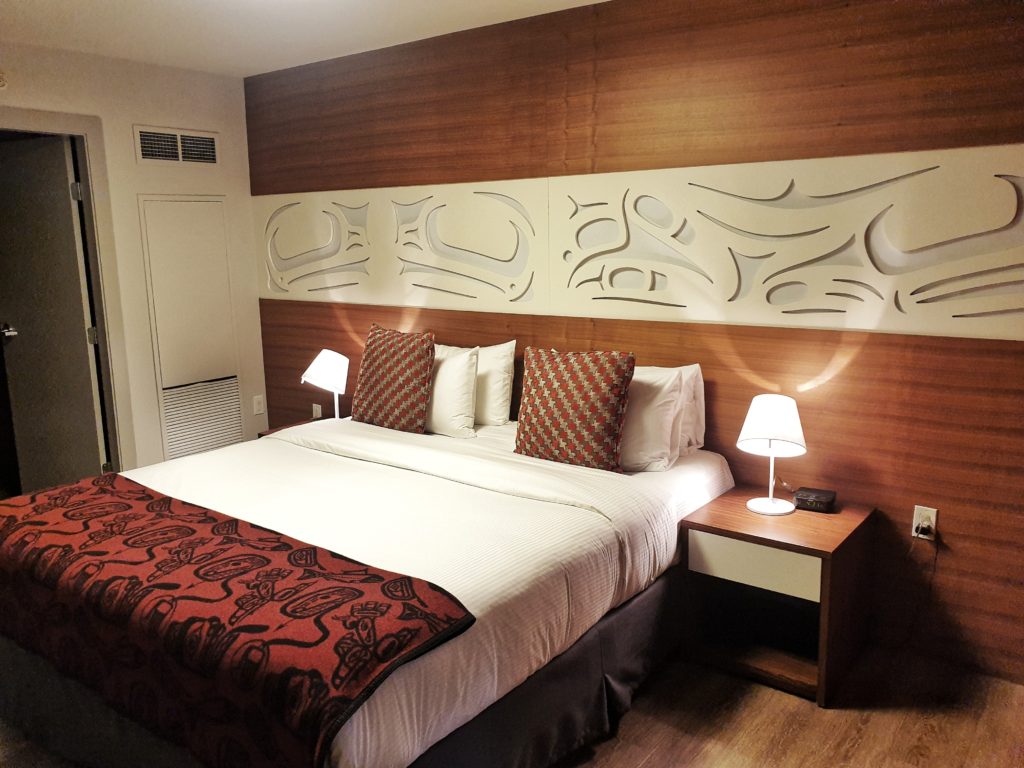 During our stay at Skwachays Lodge we opted to stay in the Longhouse Suite which was perfect for our needs and provided a very comfortable night's sleep. With aesthetically pleasing decor, spacious and comfortable furniture we almost didn't want to leave to explore the city.
Upon entering, you are greeted by a striking feature wall representing a 'house-front' with a human welcome figure. House-fronts in Northwest Coast society were traditionally decorated in carvings and painted colours, and this large-scale interpretation pays homage to this practice.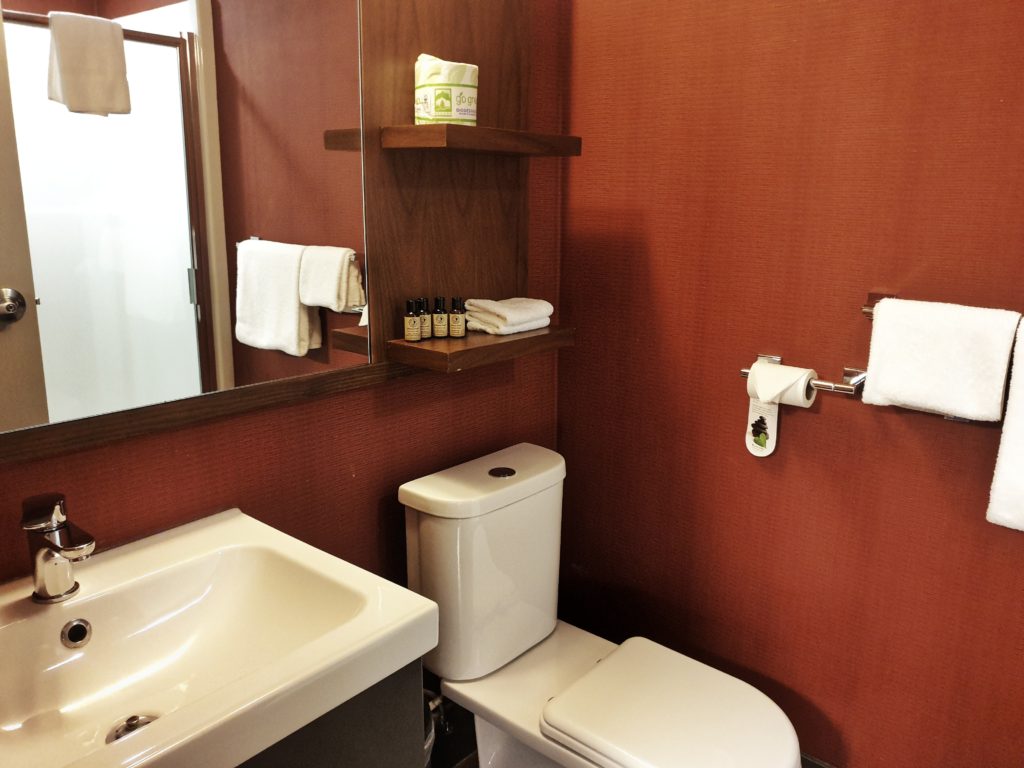 Furnished with a medium sized window overlooking the cities inner buildings it was a great way to wake up in the morning and seeing those views. It comes with a king size bed, private ensuite bathroom, two bedside tables, air-conditioning, radiator, plenty of power points and a wardrobe to store all your luggage and clothing. Clean lines, sleek surfaces and light bedding are fresh and minimalist, which focus attention on the room's featured artwork.
What you get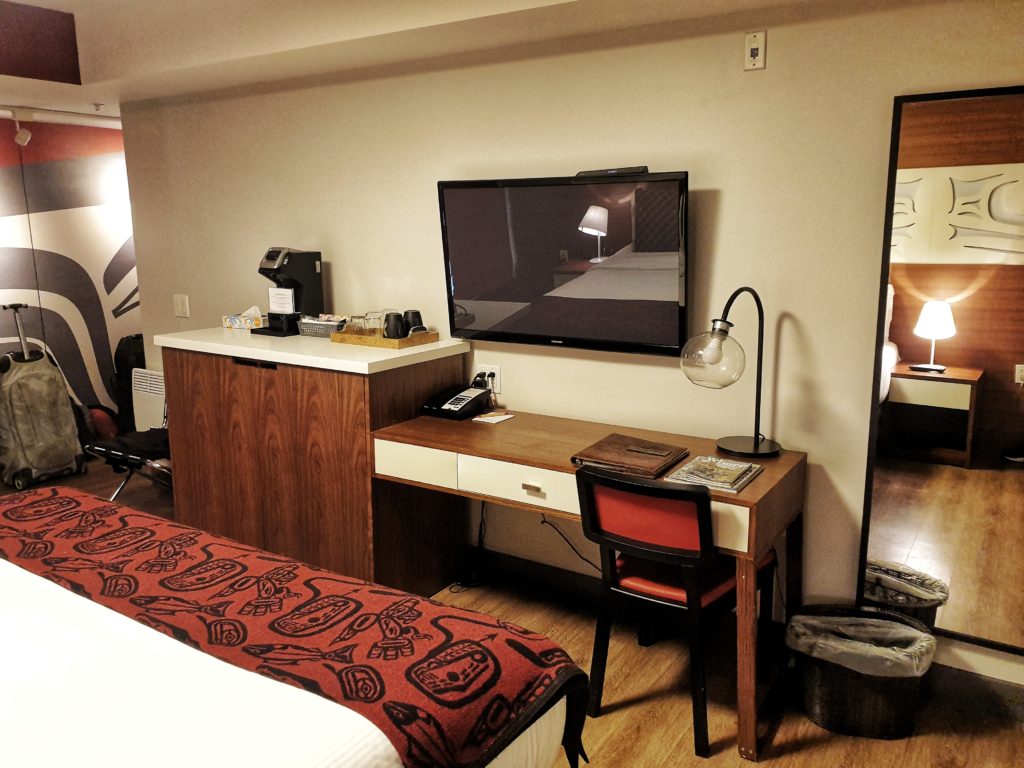 The room comes equipped with free toiletries, tea & coffee making facilities, strong Wi-Fi, air-conditioning, fluffy pillows, large flat screen TV, security safe, large writing desk, iron with ironing board, robes, fridge, microwave, clean towels, soft linens and plenty of space for two people to relax in.

To view all their other rooms click here.
Activities
The Art Gallery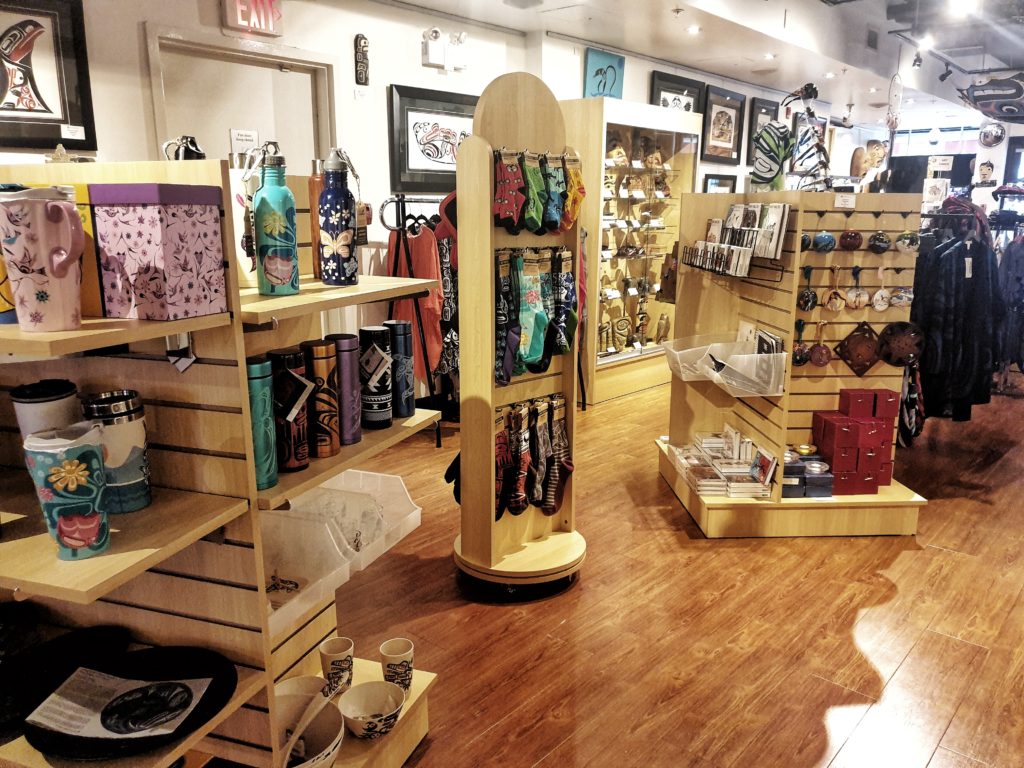 Originally conceived in 2008 as an on-line project to view the local neighbourhood through the eyes of Aboriginal artists and increase the First Nations cultural content, the project has matured into a fine-art gallery dedicated to sharing and promoting the artistic and cultural work of the Vancouver's urban Aboriginal community.
The Kayachtn Room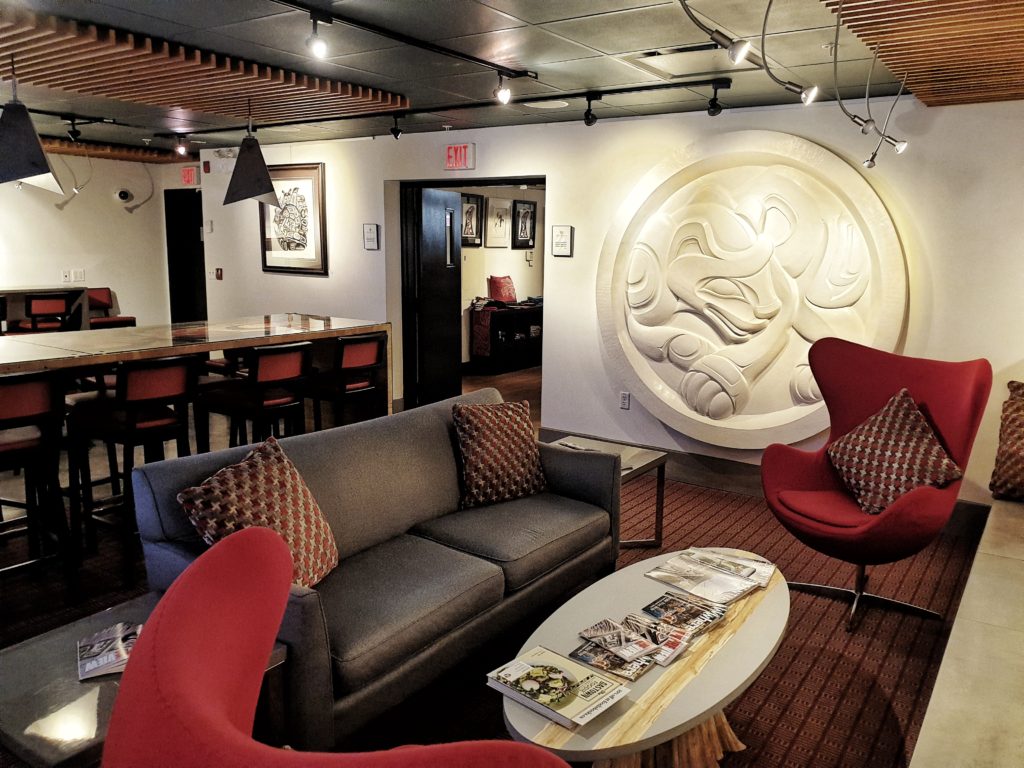 Kayachtn (pronounced Kay-ach-tin) is the Salishan word for 'welcome'. The Welcome Room is a space where the Skwachàys Lodge community can come together to connect, create memories and share a meal. Breakfast and light fare is offered, along with regional wines and Canadian craft beers.
Hit the gym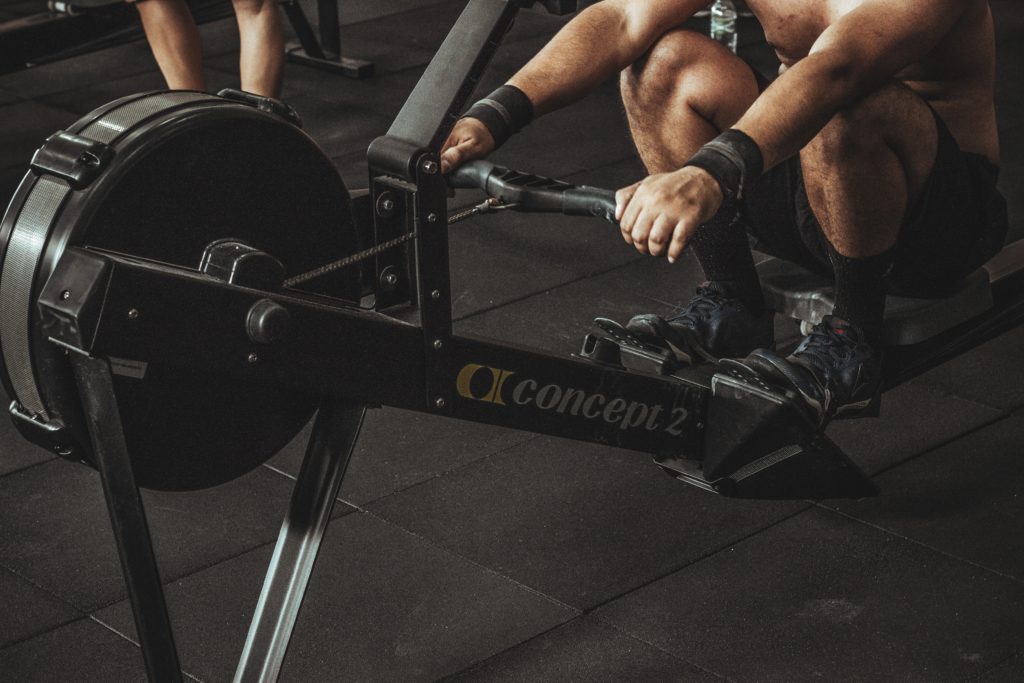 The hotel have an arrangement with a state-of-the-art fitness facility located just two blocks from the hotel. Kalev Fitness Solution has opened its doors to their guests for a drop-in fee of $15.00 per visit.
Cycle Around Stanley Park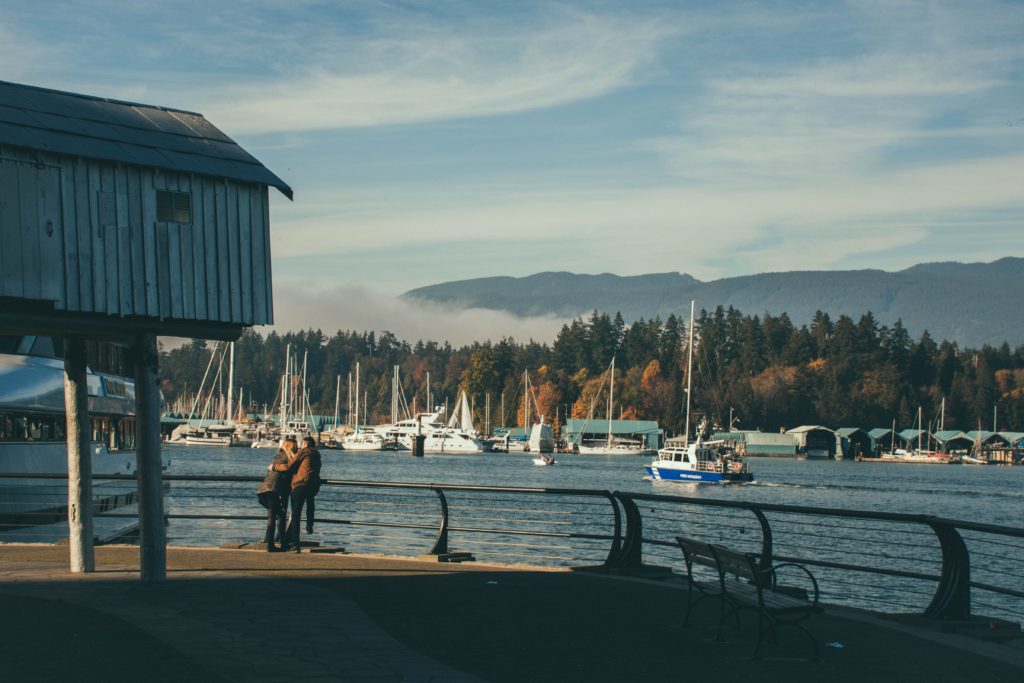 This stunning park has managed to push aside the likes of New York's Central Park, the Luxeumbourg Gardens in Paris and Chicago's Millennium Park to be named the World's Best Park by Trip Advisor. The best way to see is to hire a bicycle and ride all the way around the old growth forest, visit ancient Aboriginal village sites, grab a tan at the beach, lounge around a rose garden or get up and close with sea lions and Pacific dolphins.
There are a handful of bicycle rental spots at the base of Denman Street, and it's the best way to get around the park.
Admire the hipster Gastown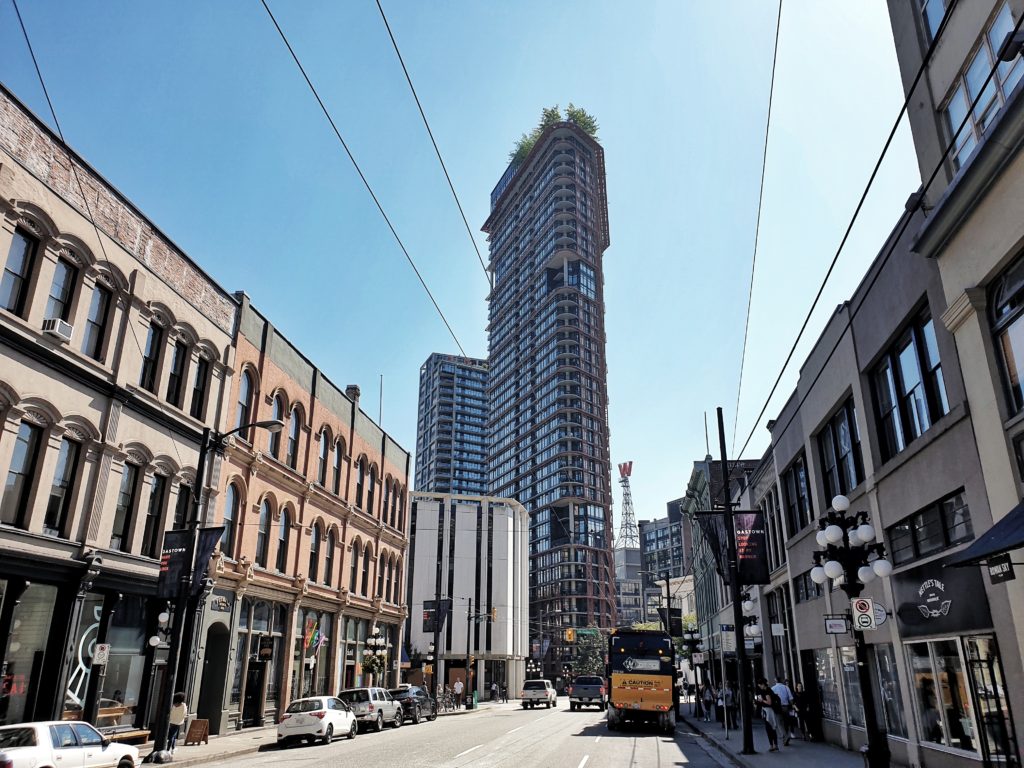 Vancouver first began in the heart of what is now a trendy neighbourhood called Gastown, named after a historical figure known as 'Gassy Jack'. it was once Canada's third largest city, 'and Gastown' in 1867, was the site of various lumber mills. It is now home to chic loft apartments, European eateries, cocktail lounges, plenty of unique boutique shops and flashy bars. There are a few galleries of note along Water Street, and plenty of places to buy Canadian goods.
Head to China Town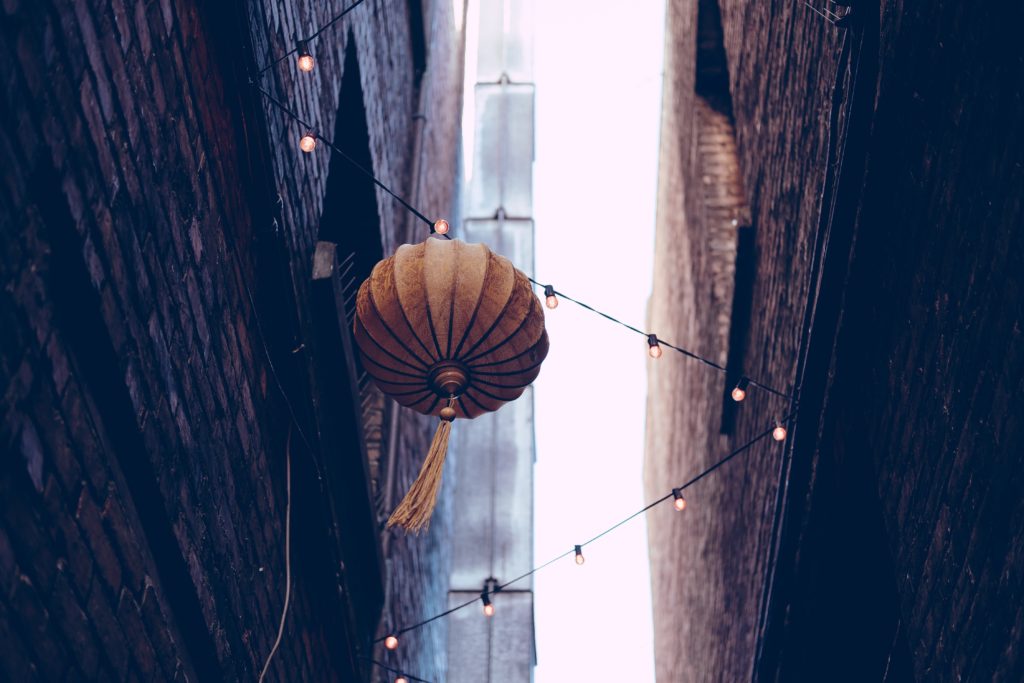 The great thing about sightseeing in Vancouver is it's easy to knock off multiple things in one visit to any of its unique neighbourhoods. Vancouver's Chinatown is one of the oldest in Canada and the largest. Perched on the edge of the Downtown Financial District and Gastown, Chinatown offers up an array of funky shops, inexpensive markets, and of course, the best Dim Sum restaurants in town.
Take an Aqua-bus to Granville Island
No visit to Vancouver is complete without a visit to the artsy Granville Island. Interestingly, it's more a little peninsula than an island. What was once an industrial manufacturing hub, is now the meeting place for well-to-do Vancouverites and tourists to shop for the organic produce, sip on premium teas, sample fine chocolates, listen to buskers, and watch sleek yachts sidle on up to the dock.
The Pink Alley Photos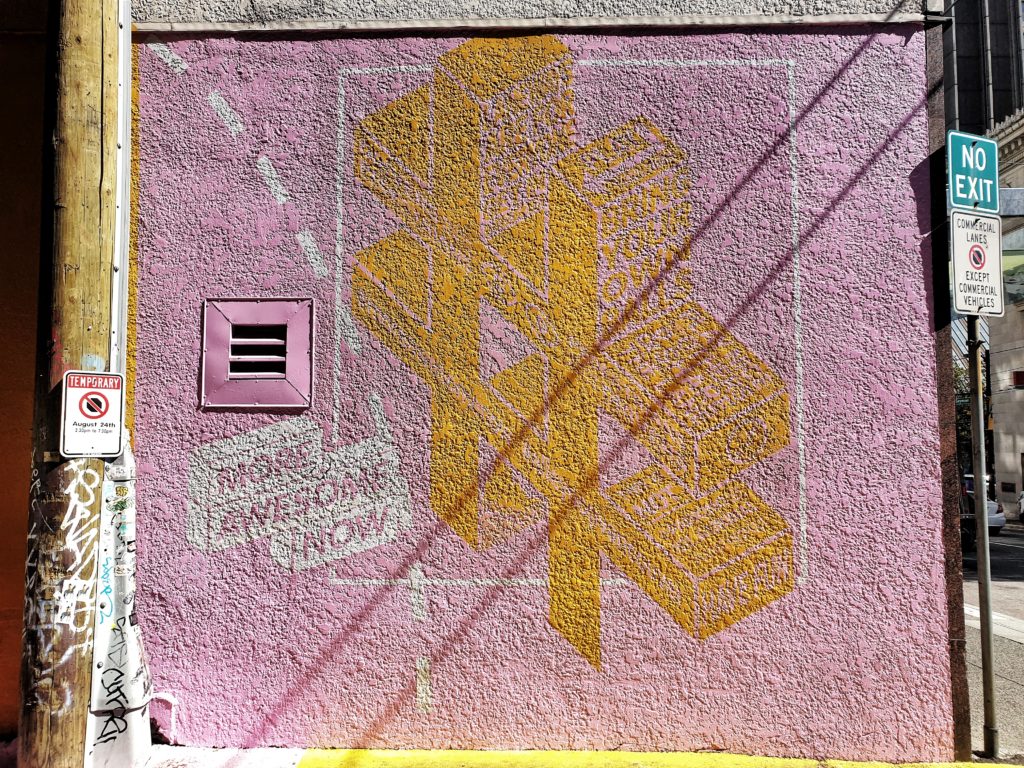 This very impressive and unique alley is only a short 15-minute walk from the hostel and is brightly coloured with pinks and yellows. It certainly lights up what would be a dingy alleyway and creates the perfect spot to take some vibrant and fun photos.
The Digital Orca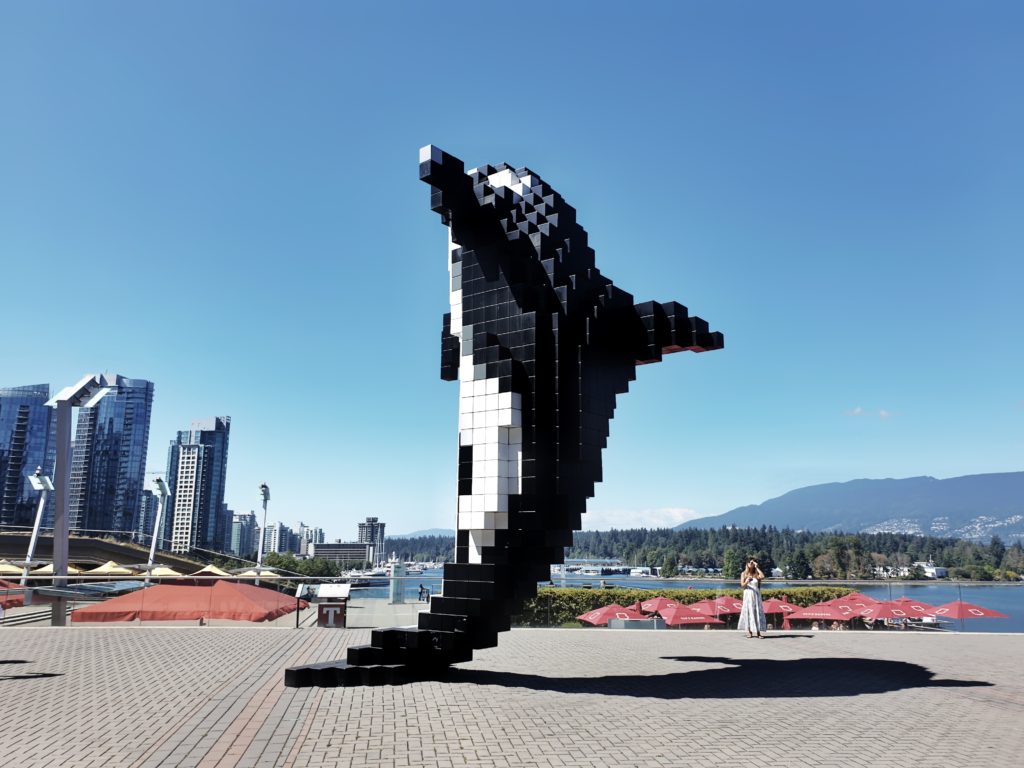 Located on the viaduct, this awesome Orca is like something out of the movie Pixels. Douglas Coupland's public art masterpiece, Digital Orca looks like it is leaping right out of a video game. Or maybe a giant Lego set. This well worth a look and maybe a couple of photo snaps.
How to get there
Address: 29/31 West Pender, Vancouver, BC V6B 1R3
Email: [email protected]
Tel: 604.687.3589 Toll Free: 1.888.998.0797
Fax: 604.684.6154

Driving From The Airport: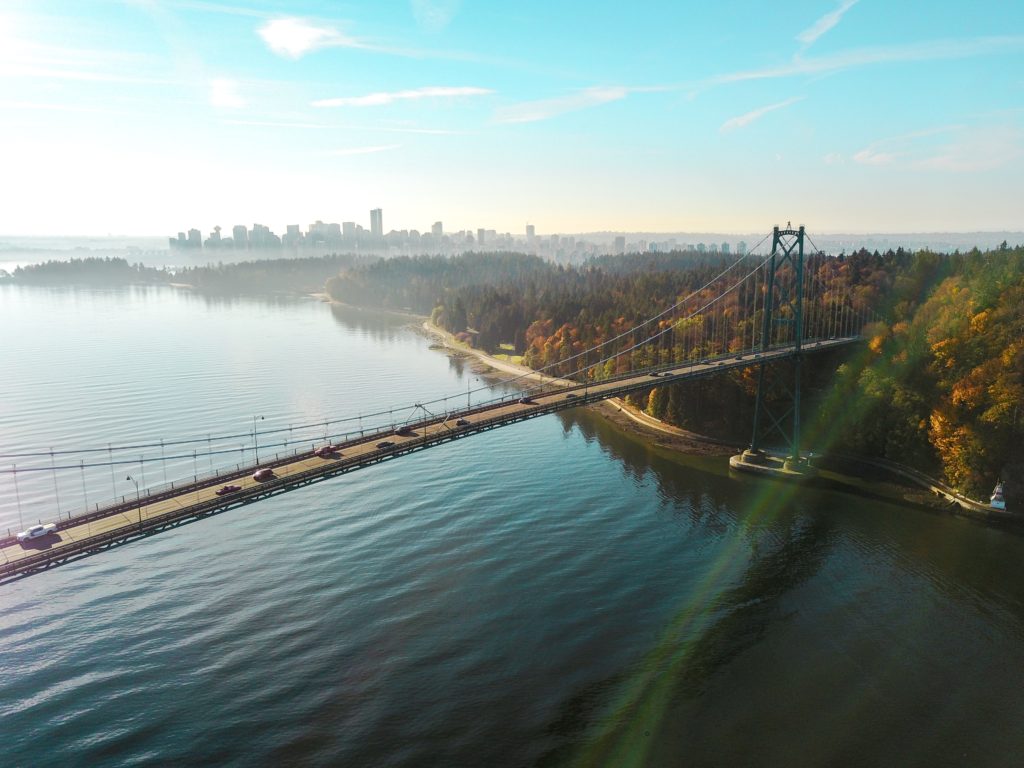 Start out going southeast on Grant McConachie Way toward Service Road.
Take Grant McConachie Way toward Vancouver / Richmond / BC-99 / Seattle / Victoria. Grant McConachie Way becomes SW Marine Drive / Arthur Lang Bridge. Turn slight right onto ramp. Merge onto SW Marine Drive. Stay straight to go onto Granville Street. Turn slight right onto BC-99 / Seymour Street. Continue to follow Seymour Street. Turn right onto W Pender Street
29 W Pender Street is on the left. (Your destination is just past Abbott Street, if you reach Taylor Street you've gone a little too far)
From Train / Bus Station (Pacific Central Station):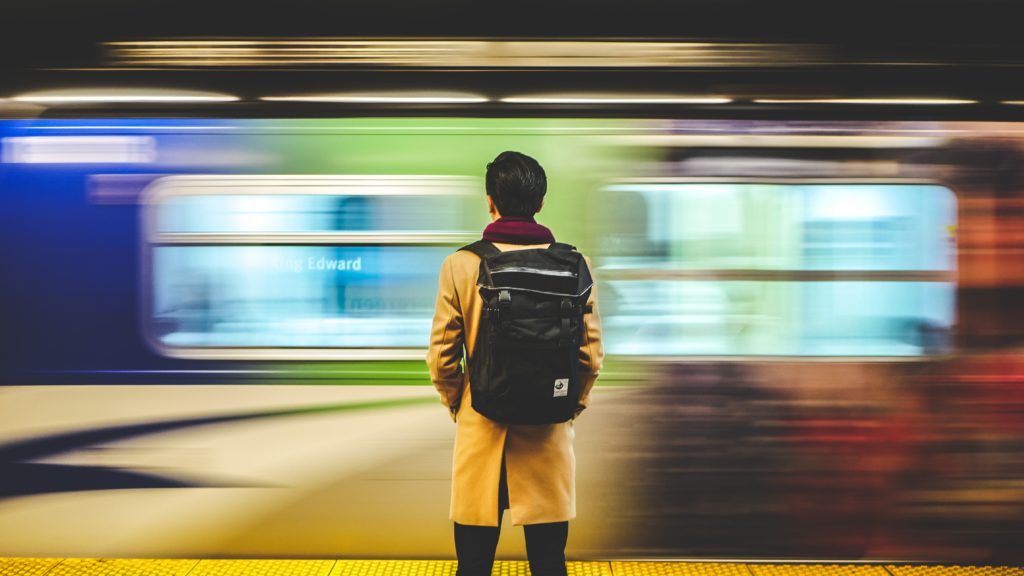 Start out going North on Station Street towards National Avenue.
Take the 1st left onto National Avenue. Take the 2nd right onto Main Street/BC-1A/BC-99A. Continue to follow Main Street. Turn left onto Pender Street W. (Pender St W is just past Keefer Street, Golden Garden Vietnamese Cuisine is on the left. If you reach BC-7A you've gone a little too far)
Taking Transit From The Airport: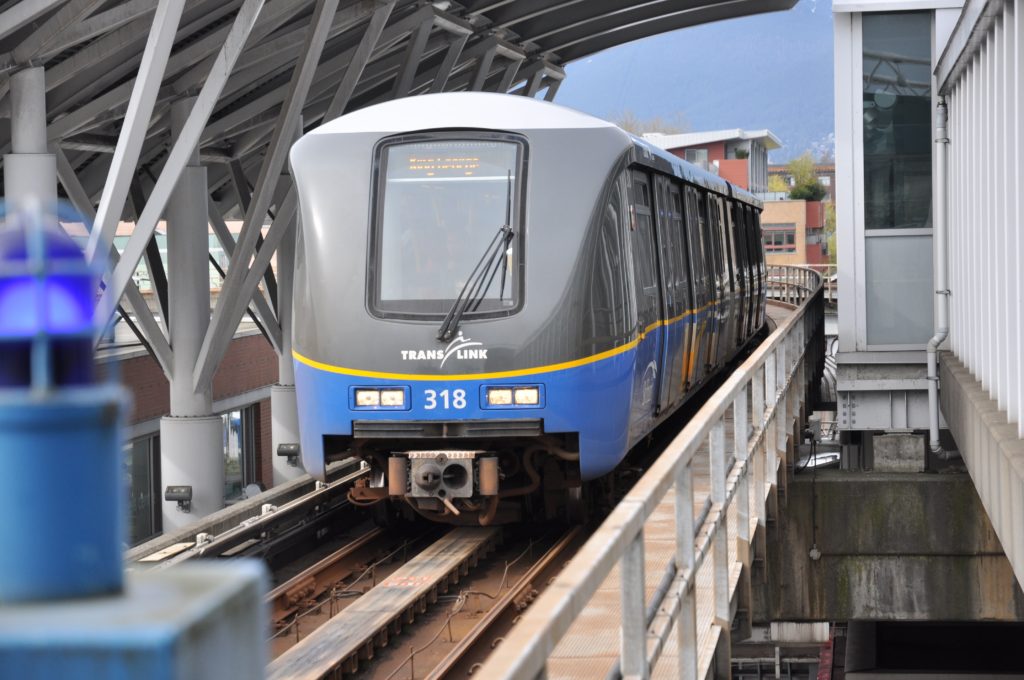 Follow the SKYTRAIN – platform sign to CANADA LINE and take the Canada Line to WATERFRONT. The Hotel is a 10 minute walk from the Waterfront Station.
Prices
The prices will vary depending on what time of year you stay – to check out the pricing click here.
We stayed in August 2019 and for the Longhouse Suite it would cost $319 CAD (£197) per night with free breakfast.
Extras
Wi-Fi is available in all areas and is free of charge.
Tours are available to book at reception
Luggage storage
24-hour reception
Summary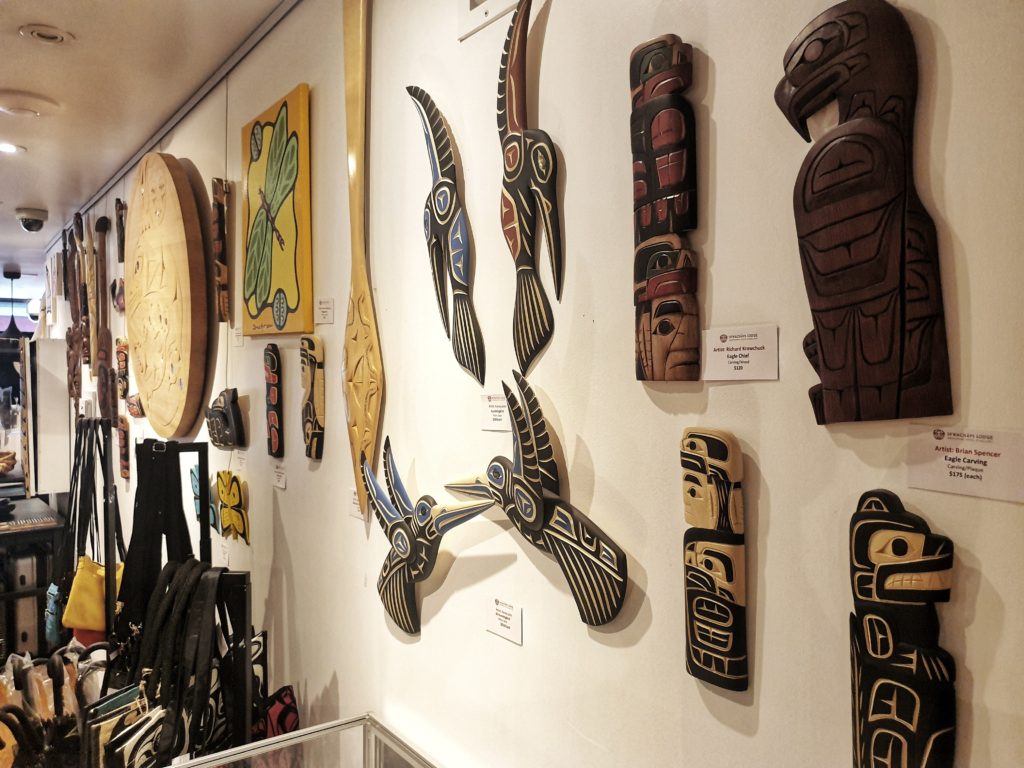 This hotel is absolutely lovely, unique, and the perfect place to stay while in Vancouver. I am so glad that we chose to stay here for one nights – it's the coolest place in the city!

The room was fantastic, we had a super comfortable nights sleep and really enjoyed the unique art and decor which makes the room really interesting. The location was my favourite feature as it was super central to the city and the staff are so friendly, they can honestly not do enough for you to make your stay that little bit more comfortable than what it already is.
You will want to spend longer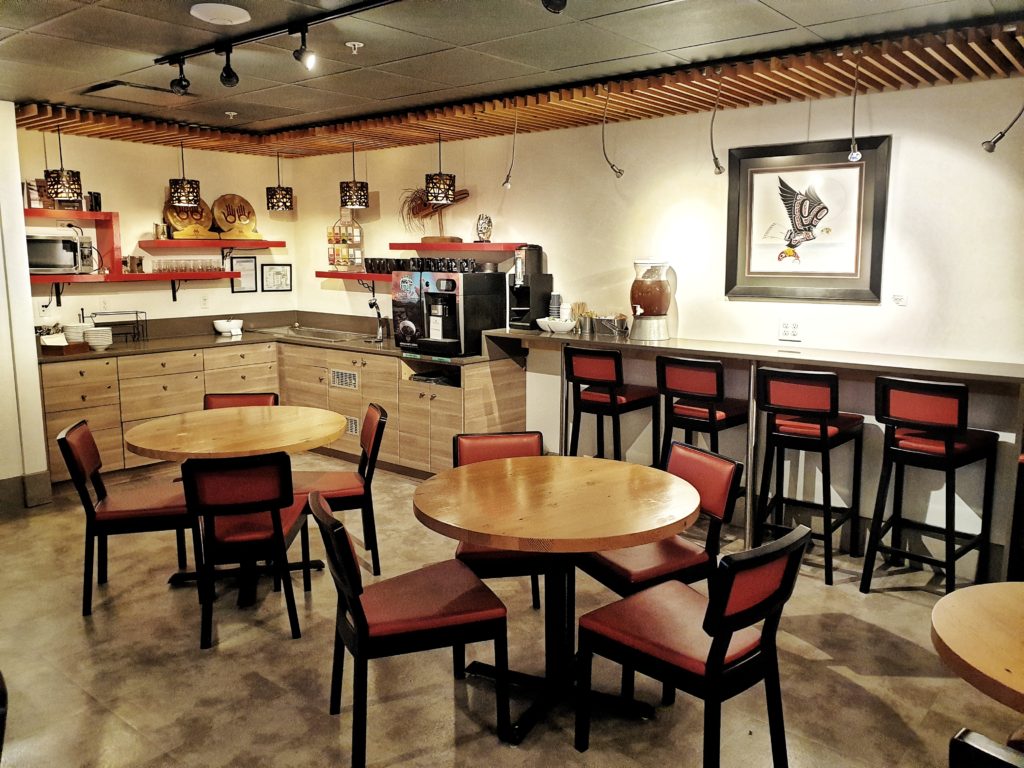 The city is very lively with lots to do, but on the outskirts, remains the beautiful surrounding mountains and countryside which are absolutely breath-taking and you will find yourself soaking them up the whole time you're there. When you throw in the close proximity to the shopping centres, bars, restaurants and all of the other attractions you are onto a winner!
If you are in Vancouver, Canada, and you want to have a unique Aboriginal Canadian experience, I would highly recommend Skwachays Lodge.
***Thank you to Skwachays Lodge for kindly sponsoring this post. All opinions are 100% honest & completely my own.