WANT TO TRY SOMETHING NEW?
⇷☓⇸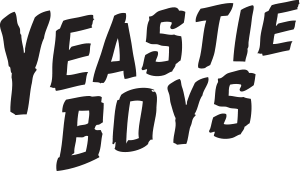 As name already suggests, Yeastie Boys (no relation to Beastie Boys) are a unique kind of beer and ale that will certainly appeal to most craft lovers. This is the brain child of Stu McKinlay and Sam Possenniskie and based in New Zealand's capital, wellington.
'The Yeastie Boys have spent the last ten years picking up trophies, receiving critical acclaim from around the world, and proving to even the most cynical beer geek that contract brewing really can result in great beer.'
I have had the honour of tasting some of their fine delights and what a treat it was! If you find yourself in the UK, Australia or New Zealand be sure to try some of their unique and tasty flavours, otherwise you will be straight up missing out!
Here are some of my favourites (Fun fact! All beers are named after songs):
Bigmouth (4.4% ABV, SESSION IPA)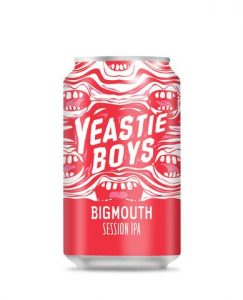 The first Yeastie Boys can to be to be produced in New Zealand and the UK!
Bigmouth is an extra pale, unfiltered, hoppy session ale. It is full of tropical, grapefruit, lemon and white wine notes from the Nelson-grown New Zealand hops (Nelson Sauvin, Wakatu, Taiheke). A luscious mouthfeel, from the heavy use of wheat and oats, carries the hop flavour across the palate before easing out with a dry, bitter finish.
A refreshing beer that's as at home at the beach or in the shower, as it is on the dinner table or by the barbecue. Apparently summer is coming and this is the perfect beer for your fridge.
White Noise (4.4% abv, White Beer)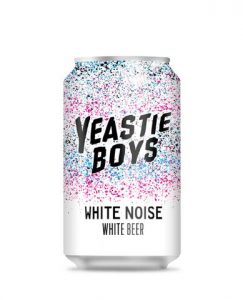 A delicate session-strength beer with a hints of orange blossom, coconut, vanilla and a refreshingly dry finish.
It was designed for the boss for his wife who doesn't like anything bitter and is only only 9IBU of bitterness! It also has a secret ingredient which is Egyptian Chamomile tea. a cloudy pale straw colour with a dense mousse-like white head. A perfumy coconut and vanilla note on the nose, with a little citrus and spice, and bready grains from the wheat. The mouthfeel is full for such a pale beer, but still very light and elegant. The beer finishes with a cleansing acidity, a faint spicy note and only the mildest touch of citrus from the virtually non-existent hops.

This is one of my personal favourites! Pot Kettle Black (PKB for short) was their first ever beer and it is their most awarded. It was initially called a Black IPA, but they changed that to a Pacific Porter as everyone else started to copy them and started producing Black IPAs in NZ!
Their flagship beer, and biggest seller, Pot Kettle Black is one of New Zealand's most widely awarded beers. PKB, as it is affectionately known, is a juxtaposition of beer styles: fresh and hoppy, yet as dark as night and malty rich. The black beer that has converted many a person who'd formerly professed a fear of dark ale.
Digital IPA (5.7% abv, India Pale Ale)

A classic kiwi IPA: clean malt, citrus and tropical hop, with a bold bitterness. Digital is their Pacific IPA and is quite an uncommon thing in NZ in that it is a balanced IPA between hops and malt, rather than the overtly hoppy style IPAs that are the craze in NZ right now.
A new world India Pale Ale inspired more by their traditional forefathers than the modern pretenders, Digital IPA is defined by its heavy use of late kettle hopping and very restrained use of dry hopping – a technique, in contrast to our peers, that goes a long way to proving Yeastie Boys' philosophy of 'fresh is not best'. IPA as it was originally intended.

A modern cult classic inspired by the Pale Ales that travelled from England to the East Indies and, perhaps more importantly, all that precious tea that returned on those same ships. Yeastie Boys' Gunnamatta utilises judicious amounts of Earl Grey Blue Flower tea to generate an intoxicating floral and citrus aroma with the quenching dry finish of an ice tea. A truly unique new world India Pale Ale with a decidedly old world twist.
Boldly floral nose – much like your granny's bedroom – with stonefruit and citrus flavours and a long dry finish.
Summary
So all in all some very delightful beers that will keep you happy all year round! Do as the Kiwi's do (even in the UK), find a beach, put your feet up, pop a Yeastie Boy beer and watch the sun set whilst watching the waves roll out in front of you. Epic!
Stockists: You can find Yeastie Boys in Australia, New Zealand and the UK.
Check out their Instagram here: Yeastie Boys
SaveSave
SaveSave
SaveSave
SaveSave
SaveSave
SaveSave